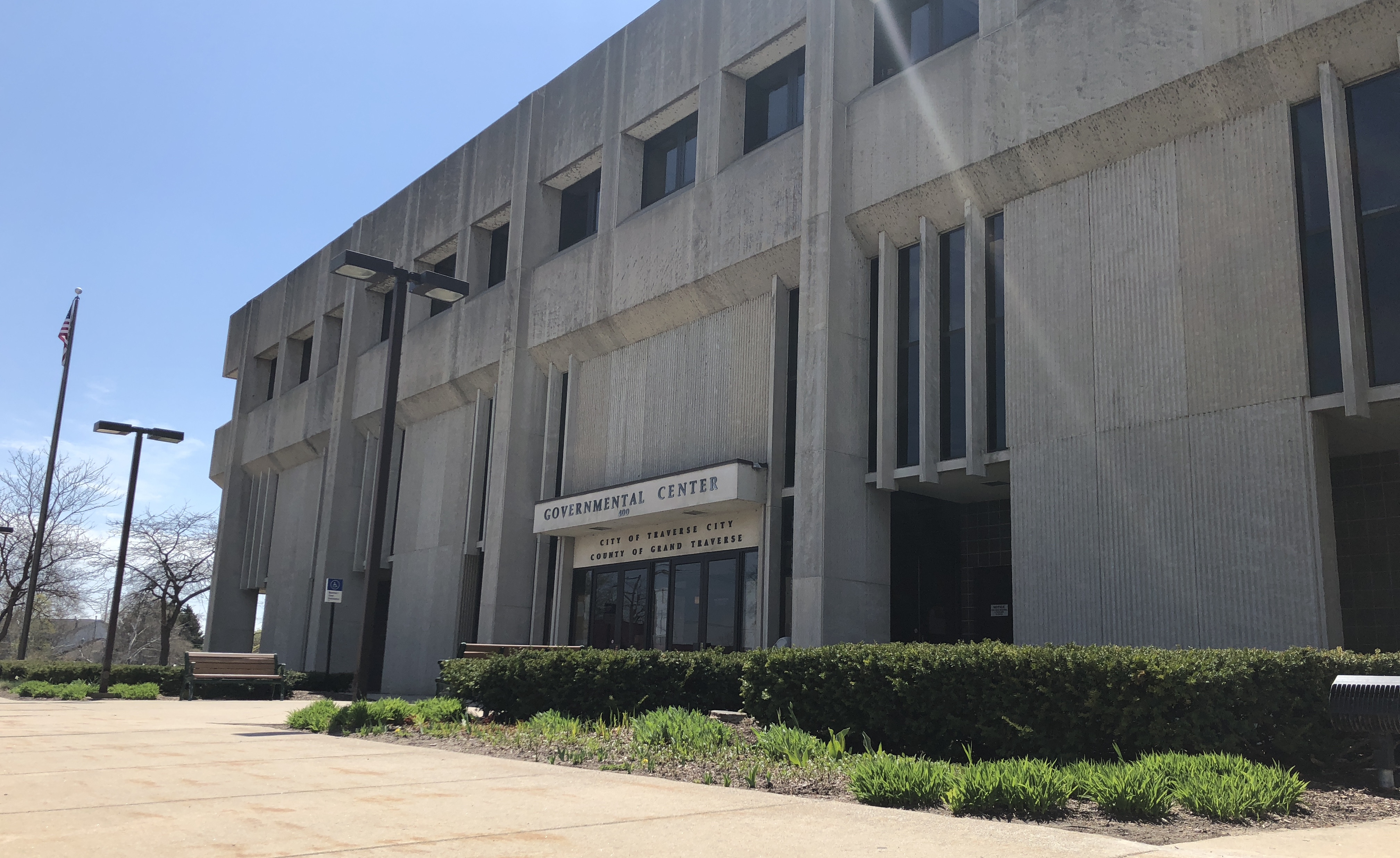 City Talks Downtown Development, Tall Building Lawsuit
By Beth Milligan | July 10, 2018
Traverse City commissioners talked development and housing opportunities in downtown Traverse City, rejected a proposed settlement for a tall building lawsuit, and decided next steps in changing the city's tourist home ordinance at their Monday meeting.
Development/Housing Opportunities
On the heels of Traverse City becoming certified as a Redevelopment Ready Community (RRC) through the State of Michigan earlier this year, a consultant is now working with downtown business owners to explore options for adding new housing and retail units to their properties.
Bruce Johnston – a Michigan Economic Development Corporation (MEDC)-certified grant administrator and principal at consulting firm Revitalize LLC – appeared before commissioners Monday to update them on his efforts to help local business owners take advantage of funding opportunities offered by the MEDC. After Traverse City went through the RRC process – a designation that means the city is certified as "thoroughly prepared" when it comes to planning, zoning, and "other key features that remove traditional barriers and promote opportunities for prospective investors" – the MEDC agreed to pay a $25,000 contract for Johnston to work with Traverse City property owners on investment opportunities.
Johnston said in the past two months of meeting with business owners, multiple individuals have expressed interest in constructing additional stories on their buildings, or converting vacant upper floors into retail units or residential apartments. The MEDC has "gap funding" options available to help pay for those projects in cases where owners create workforce or middle-income apartments, renovate blighted properties, and/or bring new jobs to the market. Finding new uses for vacant second or third floors has proven particularly effective, Johnston said. "It's one of the easier programs, but more impactful, to make a building holistic and then provide some of the housing needs that are so desperately desired," he said.
Johnston said he will hold another public meeting for Traverse City property owners on August 1 to further detail funding opportunities. "Every single time I come (to Traverse City), two or three times a month right now…I get new people calling that are interested," he said. "We've got a lot of things started here, and we're going to keep the momentum going." City Manager Marty Colburn added that property owners were excited about the program, and that offering incentives to encourage new development and housing downtown would take the support of both state and city officials as well as property owners. "It does require that all parties step in and do the teamwork basically to make these types of projects happen," he said.
Tall Building Lawsuit
City commissioners rejected a settlement offer from a developer suing the city over a charter amendment requiring a public vote on buildings over 60 feet tall.
Tom McIntyre of 326 Land Company is challenging the legality of Proposal 3 in the Michigan Court of Appeals, arguing the Traverse City charter amendment is illegal and is directly negatively impacting his proposed 10-story development on State Street next to the Park Place Hotel. McIntyre offered to drop his lawsuit if city commissioners would put a new proposed charter amendment on the ballot this fall.
The amendment, if approved by voters, would have city commissioners vote on whether buildings up to 10 stories could be allowed by right specifically in the Park Place Hotel block where McIntyre's building is slated to be built. That block is bordered by East State Street, Boardman Avenue, Washington Street, and Cass Street. There would be no public votes on taller buildings in that block, but only the city commission vote. In other blocks of the city, commissioners would have to approve amendments to allow buildings taller than 60 feet; voters would have a say only if residents initiated a referendum on a particular project.
City commissioners balked at the offer Monday, declining to even enter closed session to discuss City Attorney Lauren Trible-Laucht's confidential memo offering input on the proposal. Commissioner Richard Lewis said that while he was "not a fan" of Proposal 3, voters had approved the amendment and he had a duty to "support the (city) charter." He told developers: "I'm not going to make one block just good for you when we have other blocks that may want the same thing. So thank you for your offer – I respectfully decline."
Commissioner Amy Shamroe – who also opposed Proposal 3 – echoed Lewis' sentiments, saying that if developers wanted to amend the city charter, they could pursue a petition process similar to that followed by Proposal 3 supporters. Commissioner Brian McGillivary added that he didn't see how 326 Land Company's proposal "really solves anything" for the city. "It just makes things even more convoluted," he said. Commissioners unanimously voted to reject the settlement offer.
Tourist Home Ordinance
An ad hoc committee of city commissioners will attempt to sort out proposed changes to the city's tourist home policy, which allows for short-term room rentals in owner-occupied homes.
Commissioners Lewis, McGillivary, and Michele Howard will serve on the committee, which will take another shot at considering changes that would allow more residents to rent out rooms in their homes to visitors. Previous proposed changes to the city's ordinance went through nearly 18 months of review at the city and planning commission levels, volleying back and forth between the two boards as varying amendments were considered and rejected. Commissioners Monday detailed a range of concerns they'd like the ad hoc committee to consider, including whether owners could be allowed to have unhosted guest stays in their residences, how many rooms could be rented out by owners and for how many nights per year, and distance requirements between tourist homes.
Lewis noted that if city officials didn't adequately address their short-term rental policy, the state could take over, with legislatures across the country grappling with managing regulations for Airbnb and other vacation rental programs. "If we do not, as local governments, deal with this…the state legislature may very well do it," Lewis said. "And we don't know what their rules will be like…our job is to make sure we get it right to the best of our ability."
TC Clerk Marentette Appointed To State Election Modernization Team
Read More >>
TC Patriot Game Seeking Applications From Veterans Groups
Read More >>
Man Who Offered Students Rides Intended No Harm, Authorities Say
Read More >>
Planning Commission Nears Zoning Plan For Eighth Street
Read More >>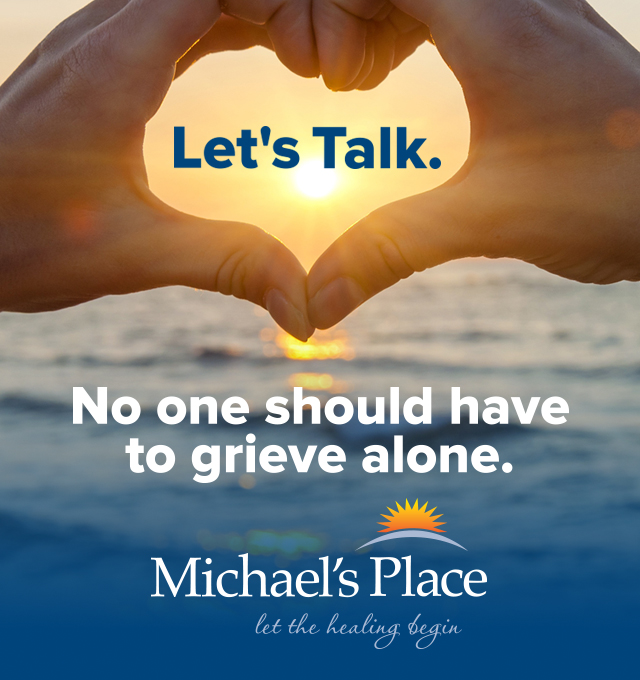 Blue Cross Blue Shield Grants Nearly $37K To Local Groups
Read More >>
Downtown Plaques To Showcase Traverse City History
Read More >>
Commission Meeting Nearly Canceled Over Prayer Policy
Read More >>
Questions Raised Over County Prayer Policy
Read More >>
Northern Michigan's Safety Net Is Broken
Read More >>
Tuscan Bistro Closes, Chef Cannon Heads To GT Resort
Read More >>
Parks Projects: Upgrades Planned For Civic Center, Medalie, Power Island, More
Read More >>
Real Estate Sales Continue To Slow, But Prices Rise
Read More >>
TC Pit Spitters To Host GLIAC Baseball Tournament
Read More >>
BSUFest To Highlight Diversity At NMC, In Community
Read More >>