Downtown Restaurant, Retail Changes; Shoe Show Coming To GT Mall; Peegeo's Changing Hands
By Beth Milligan | Nov. 21, 2019
Several restaurant and retail changes are coming to downtown Traverse City, national retailer Shoe Show is expanding to the Grand Traverse Mall, local institution Peegeo's is changing hands, and more moves are underway across the region.
Downtown Traverse City
A new breakfast and lunch café is opening in Old Town in early December. Leslie Elsen is launching Benedict at 405 South Union Street (the former Uptown Dogs space) with the goal of offering a "community-centric, family-friendly, bright and cheery" restaurant with 20-25 seats and a menu offering breakfast and lunch sandwiches, coffee, pastries, salads, soups, and more. The main star of the menu will be eggs: "We'll have three Eggs Benedict staples, and then a (rotating) special depending on the week or season," Elsen says, adding that customers will have options to top other entrees with poached eggs, such as farro salad or mac-and-cheese.
Elsen – who has a background in the coffee industry and kitchen, pastry, and prep cook experience – heard from surrounding Old Town residents and business owners that there's a need for a breakfast and coffee shop in the district. After a three-year search for the right location, Elsen says Benedict's new digs fit perfectly with her concept. "I like that I can look over the space and see every customer," she says. "Customer service is going to be a big focal point for us. We want it to be a come-as-you-are atmosphere." Winter hours will be 7:30am-3pm Tuesday-Friday and 8am-3pm Saturday, closed Sunday and Monday.
On Front Street, long-time retailer Orvis Streamside is leaving its 15-year home at 223 East Front Street for an expanded space one block away in the Radio Centre building at 300 East Front Street. Owner Dave Leonhard says the move will almost double the square footage for the authorized Orvis dealer, which specializes in fly-fishing, hunting, and sporting goods and also offers fly-fishing trips and instruction.
"Principal among the expanded products and services will be…to include ladies' Orvis items, and expand our gift collection and dog collection," says Leonhard. "We'll also be able to do a lot more free classes, because we'll have room for a classroom right there in the store." Orvis Streamside will remain in its current location through the holidays, with the store shutting down briefly in early January to transition to the new space.
Further down the same block, two new businesses are opening in The Coin Slot building at 346 East Front Street. Kyle Delgado is launching Tabletop Underground on December 1, a game room space offering access to 300-plus board and card games. The business will be open Fridays 5pm-10pm, Saturdays 2pm-10pm, and Sundays 2pm-10pm; a $7 cover provides daily access to the space and all games, plus an on-hand expert who can answer rule questions. The store will sell prepackaged snacks and drinks, as well as some retail tabletop games, and will host special events like tournaments, release parties, and game highlights. Customers can also reserve the space for parties.
Also in the building, Scott and Trina Snow are targeting a late November or early December opening for Michigan in Metal, which will feature Scott's metalwork designs and a wide selection of products by other Michigan artists and photographers. The store will be located in the space formerly occupied by West Bay Handmade, which has relocated to larger digs at 326 East Front Street (formerly McMillen's) and will hold a grand opening party Saturday at 5pm.
Around the corner, a new pop-up is coming to The Little Fleet this winter. Husband-and-wife team Andy Elliott and Emily Stewart, who racked up a decade of cooking and baking experience in Chicago before recently relocating to Traverse City, will operate Modern Bird once a month at The Little Fleet starting November 30-December 1. The brunch pop-up will offer menu items like bacon-egg-cheese sandwiches on housemade brioche, strawberry jam sticky buns with cream-cheese frosting, and "killer meatloaf sandwiches," among other features. Elliott and Stewart first launched their pop-up at the Sara Hardy Downtown Farmers Market this summer, telling The Ticker their long-term goal is to open a brick-and-mortar location.
Also in downtown Traverse City, Harvest has closed its doors this week at 136 East Front Street – though it remains unclear if the move is temporary or permanent. Former staff tell The Ticker they believe the closure is long-term, though owner Simon Joseph declined to comment. The restaurant was dark and locked Wednesday. The move comes two months after Joseph closed his nearby convenience store and pizzeria, Alley's Market, behind Union Street Station.
Elsewhere in the region…
National shoe retailer Shoe Show is planning a $317,329 buildout at the Grand Traverse Mall, occupying nearly 10,000 square feet of space spanning multiple vacant units by Target, according to permit applications filed with Garfield Township. Shoe Show is a retail leader in branded footwear operating several store chains, including Shoe Dept., Shoe Dept. Encore, Shoe Show, Shoe Show Mega, Burlington Shoes, and Shoebilee. The company has been rapidly expanding in Michigan and elsewhere following the closure of all 2,300-plus U.S. and Canada stores of competitor Payless ShoeSource, including at the Grand Traverse Mall.
Shoe Show's buildout has not yet begun at the mall, putting a likely grand opening at least several months out. Donald Pelland of Brookfield Properties – which owns the Grand Traverse Mall – confirms the mall is "finalizing a lease for a significant tenant," but declined to comment further. Representatives from Shoe Show could not immediately be reached for comment.
Across town, long-time restaurant institution Peegeo's is on the cusp of changing hands at 525 High Lake Road. Owner George VanKersen, who's operated the restaurant for 37 years with his wife Susan, says the business is under contract now and could transition to new ownership by January. VanKersen says labor shortages in the region prompted his decision to sell. "I'm 63, and I just can't keep working 70 to 80-hour weeks," he says. "It's been tough. When we listed it, we thought it was going to take a long time to sell. But it was only on the market for four days."
While VanKersen says there have been some "tears shed" and that he has a "heavy heart" about parting with his restaurant, there are a few bright sides for both VanKersen and customers. The prospective buyers – whom VanKersen declined to identify, citing ongoing negotiations – are locals and long-time customers. VanKersen will also stay on working at the restaurant, though he notes with a chuckle he'll "only be there 25 hours a week, not 85." The restaurateur also says the new ownership group intends to keep Peegeo's the same as it is now. "I feel really good about them," he says. "They did everything right. We would have walked away otherwise. It's just going to be the next life of Peegeo's."
Finally, two businesses have closed their doors within feet of each other on US-31 in East Bay Township. Fast-food chain Wendy's has shuttered its location at 1942 US-31 North near Four Mile Road. The company is looking to open another Wendy's franchise elsewhere in the region, according to Meritage Hospitality Group. Long-time gift and fudge shop Swan's Nest Gifts has also shut down just a few doors away at 1818 US-31. The two closures add to a lengthy list of vacant retail and restaurant buildings throughout the east-side US-31 corridor, including the former Hooters, Ruby Tuesday, Robby's Mexican Cuisine, and Schelde's properties.
Local Projects Receive Parks Funding, Including $584K For Holiday Woodlands Preserve
Read More >>
What's Next For Public Art In TC?
Read More >>
Traverse City's Doug Stanton Joins The Likes Of Spielberg, Terkel
Read More >>
Inman Found Not Guilty On One Count; Mistrial On Two Others
Read More >>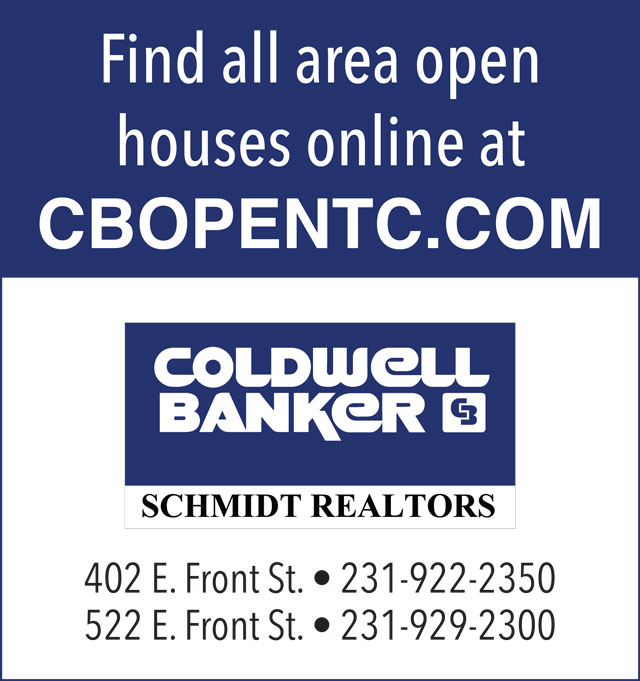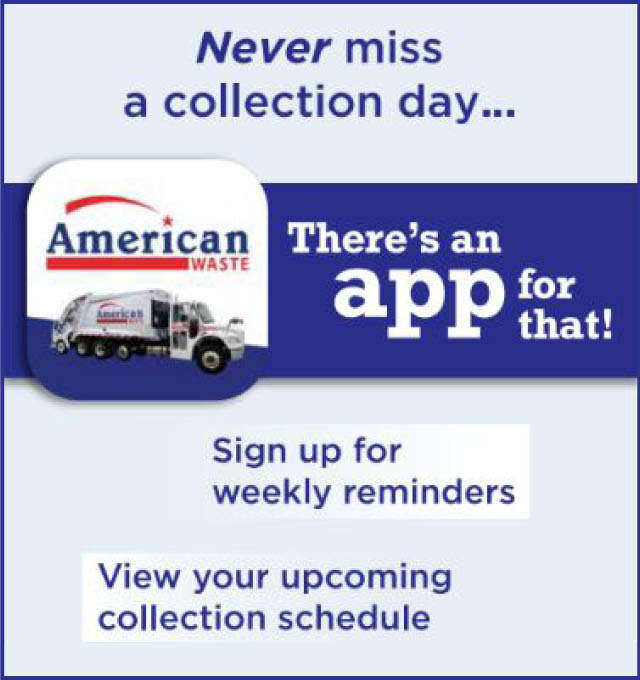 Former TC Pastor Facing Criminal Investigation Found Dead
Read More >>
Rotary Charities Announces $900k In Grants
Read More >>
Northern Michigan Sports Commission Gets Started, Aims High
Read More >>
Kalkaska Goes All In On Marijuana
Read More >>
November Was A Good Month For Real Estate
Read More >>
City Commission Facing Busy Study Session Agenda
Read More >>
Garfield Township Projects On Deck: LaFranier Woods, Chick-fil-A, Credit Union
Read More >>
Suspect Arrested After Assault
Read More >>
Community Foundation Grants Another $286k; Passes $3.1 Million For 2019
Read More >>
Man Arrested In Grocery Store
Read More >>