Famed Architect To Talk Tusen Takk, Home Of Future Leelanau Artist Residency Program
By Beth Milligan | Sept. 24, 2018
One of the world's most famous modern architects will appear at Traverse City's Dennos Museum Center this week with the owner of Tusen Takk, a Leelanau County landmark the architect designed. The event will also highlight a new artist residency program planned for the property, which could offer future collaborative opportunities with the Dennos and a chance for community members to engage with a rotating roster of international artists.
Architect Peter Bohlin will appear with Tusen Takk owner Geoffrey Peckham Thursday at Milliken Auditorium at 7pm. A founding principal of design firm Bohlin Cywinski Jackson, Bohlin created the iconic Apple store design and was the architect behind the headquarters of Pixar and Adobe. Bohlin also designed the homes of Steve Jobs and Bill Gates, the Liberty Bell Center in Philadelphia, and Seattle City Hall, among other high-profile projects. In 2010, he won the Gold Medal of the American Institute of Architects – the industry's highest award – for his lifetime of work.
Peckham personally commissioned Bohlin to design Tusen Takk, a sprawling lakeside residential compound near Leland (pictured). The 6,720 square-foot property, which has been featured in publications including Dwell and Architect Magazine, was completed in 2014 and features a main house connected to a separate guest house by a sheltered elevated boardwalk. Both buildings feature many of Bohlin's signature design aesthetics, mixing elements of wood, glass, steel, pops of color, and natural lighting in a footprint carefully nestled among dunes, forest, and lake.
"It's a house that feels light on the land, that is somewhat delicate and floats through the landscape," Bohlin tells The Ticker. "I would say the very best things relate to their circumstances…and certainly in this case, that's true for this site."
Bohlin also designed a third building now under construction at Tusen Takk – a new artist residency space planned to open in 2020 and backed by a foundation launched by Peckham and his wife, Patricia. "The Tusen Takk Foundation will provide recognized and emerging photographers, artists, writers, and composers a place to live and work for three-to-eight week artist-in-residence engagements," says Peckham. He says the program will also "provide opportunities for these artistic individuals to engage with the public during their stay, helping to foster and grow the arts community in Michigan's Leelanau Peninsula."
According to Peckham, one to two artists can stay at the property at a time. Construction on the artist residency space is expected to be completed by June 2020, with the program launching shortly thereafter. Bohlin says the building will have two guest rooms, a kitchen, and a communal gathering space, among other amenities, offering sweeping views for artists "to dream looking out into the forest."
"It's going to have a number of different characteristics to (accommodate) woodworking, weaving, painting, writing, and other arts," says Bohlin. "We've made it a rather thoughtful experience. The key is to make something that people love that is also useful. Geoffrey and Pat are an amazing couple…they are truly driven to do things for people."
The artist residency program presents collaborative opportunities with the Dennos Museum Center to showcase visiting artists to the wider community, according to Museum Director Gene Jenneman. "If (Peckham) is bringing artists to the area, and we know about that in a planful timeframe, it might be possible to have an exhibition at the museum of that artist's work," Jenneman explains. "There could be a lecture at Milliken Auditorium, or having the artist work with a group of (NMC) students. We've brought artists from around the world here, so it would be a natural extension of what we're already doing. We'd try to find some way of making an opportunity for the community to benefit publicly from what (Tusen Takk) is doing privately."
Jenneman sees Thursday's event as the launching point for a potential partnership between Tusen Takk and the Dennos. The director also notes it's a unique opportunity to engage a different type of professional and academic community at a museum event. "Architecture is an art form in and of itself, and Peter Bohlin is a giant in the architectural field," Jenneman says. "We've heard that architecture and design firms in Grand Rapids are thinking of sending people up, as well as students coming from Kendall (College of Art and Design). Bringing an architect of his stature here…is really pretty unique."
At the event, Bohlin will discuss "fundamental design principles and how great buildings consider the circumstances of the nature of people, places, and how we make things," according to the event description. Bohlin says all of his projects – whether it's a personal residence for a "strong individual" like Steve Jobs, a commercial store like Apple, or a governmental building like Seattle City Hall – share common denominators, despite their aesthetic differences.
"How do you make them special? How do you make them work? And how do you enable people in those places, and draw them in?" he says. "It's always about getting at the nature of things and people and places, with a light hand and being graceful about it. I think of myself as a humanist and as an architect that believes in doing a kind of thoughtful, soft, intellectual, humane modernism."
Tickets to Thursday's 7pm event with Peter Bohlin and Geoffrey Peckham at the Dennos Museum Center are $10 (plus fees) and can be purchased online here or by calling the Dennos box office at 231-995-1055.
Photo credit: Matthew Millman
Serving Patients With A Hammer And Saw
Read More >>
Taste Of Success To Debut Scholarship
Read More >>
Former NASA Astronauts To Visit TC For Events
Read More >>
Three Eighth Street Projects Approved
Read More >>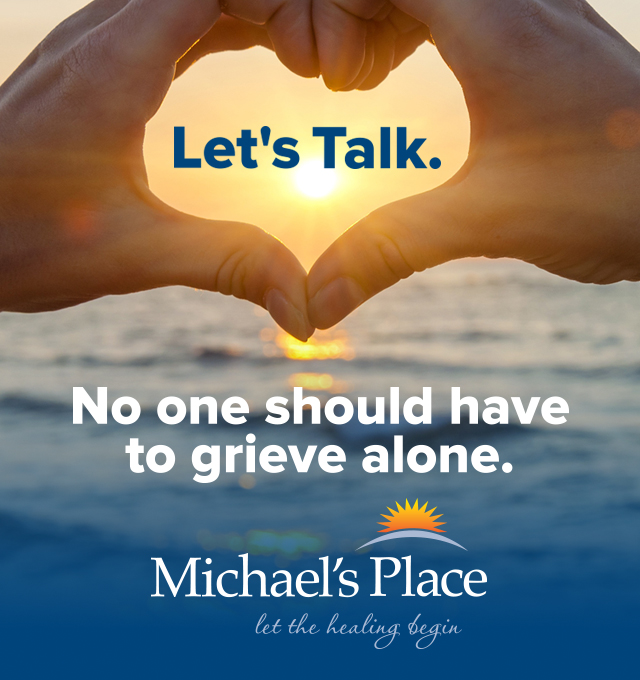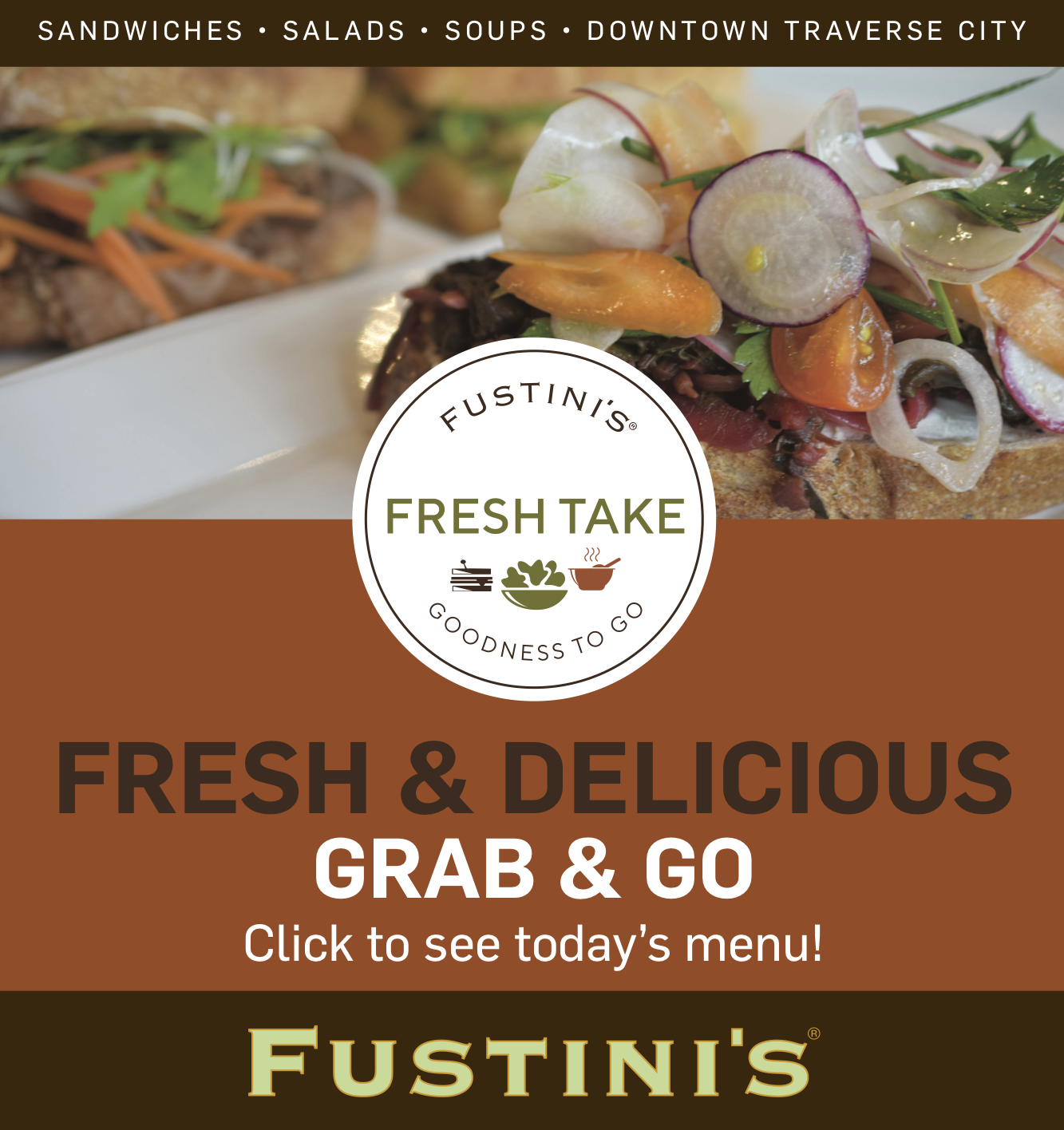 TCAPS Announces Young Fives Kindergarten
Read More >>
Michigan Tech Formalizes Partnership With Grand Traverse Region
Read More >>
Save The Date: Spring Fling Recess At Cambria
Read More >>
Artist Chosen For Clinch Tunnel Project; More Art Projects Proposed
Read More >>
New Traffic Signal Being Installed At US-31/Rennie School Road
Read More >>
Munson, Nurses Union Reach Tentative Three-Year Agreement
Read More >>
Cherryland Donates $15,000 To Local Charities
Read More >>
Sleeping Bear National Lakeshore Feeling Summer Housing Crunch
Read More >>
Police Stay Busy Over St. Pat's Weekend
Read More >>
Underachiever On State Street
Read More >>