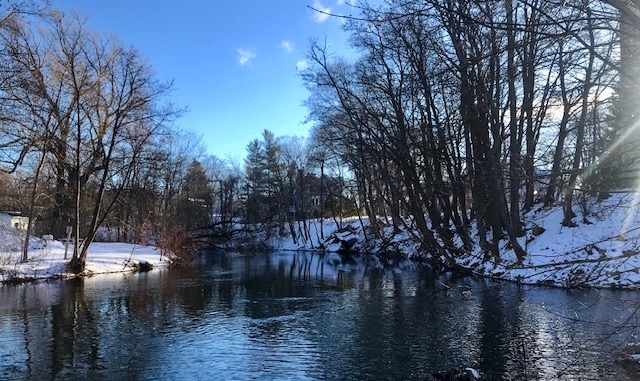 Local, State Efforts Aim To Put "Water First"
By Beth Milligan | Feb. 6, 2019
Local and state groups are ramping up efforts to protect Michigan's fresh water, with a coalition of community foundations working to funnel up to $500,000 to northern Michigan water projects, while Governor Gretchen Whitmer has signed an executive order to restructure the Michigan Department of Environmental Quality (MDEQ) to focus on clean drinking water and Great Lakes protections.
On a local level, the Grand Traverse Regional Community Foundation (GTRCF) is forming a coalition with community foundations in Charlevoix County, Leelanau Township, Manistee County, and the Petoskey-Harbor Springs area to launch a new Water First campaign. The program is part of the Great Lakes One Water Partnership and will channel up to $500,000 from the Great Lakes Protection Fund to northern Michigan projects over the next several years, including green infrastructure upgrades and efforts to rewrite local ordinances and zoning plans to better protect watersheds.
The coalition, representing the Upper Lake Michigan area, is one of six regional teams throughout the Great Lakes basin that will receive funding to "coalesce and draw on the intellect and leadership in their regions, engage the public, and build political will to act with urgency on regional water issues," according to project documents. "Over a four-year period, the Great Lakes One Water Partnership will bring together community foundations and their local leaders, inject financial and intellectual capital, drive technology innovation, and create a shared, basin-wide communications strategy for the Great Lakes that will build the public will for support and advancement of new solutions."
Steve Wade, vice president of gift planning for GTRCF, says four northern Michigan waterways will be selected as focus areas for the project. The group is seeking watersheds that already have active planning processes around them and community leaders willing to commit time and energy to the program. In Traverse City, an implementation team is already working on a strategy for the lower Boardman River; similar planning efforts are underway for the Elk River Chain of Lakes, Little Manistee, and Crystal Lake. The coalition is hosting an online survey through February 15 to get ideas from the public about projects they'd like to see funded.
"If one group is ready to go in the near term in 2019, then great – we'll get them up and running," says Wade. "If another group needs more time and is ready in 2020 or further out, than we can be nimble and continue to work with them. The funders want to create a repository of information from (projects and policies) used in each of the six regions to say, 'Here's what we've learned, here's what worked.'" Wade says the program is unique in that each regional team is allowed to use its funding for specific needs in its own area. "This area is very different than the Lake Superior basin, or Cleveland, or a metropolitan area," he says. "We can create an action agenda specific to the resources and opportunities in our area."
Networks Northwest is assisting the coalition with planning and outreach efforts, serving as a liaison between the community foundations and government leaders, water groups, residents, and other stakeholders. Sarah Lucas of Networks Northwest says Water First "action teams" will be created for each of the four waterways to help decide policy and project priorities. "These are grassroots, locally driven groups," she says.
Once the four watersheds are announced – expected in the coming months – action teams will be formed, groups will start working on community policies and zoning plans that better protect the watersheds, and funding can be secured for local projects. Those could include things like building rain gardens, installing permeable pavements, and a range of other green infrastructure upgrades. "Hopefully we will inspire other communities (to also act)," Wade says.
The launch of the Water First campaign comes on the heels of an announcement by Whitmer Monday that she was signing two executive orders to "protect the Great Lakes, clean up our drinking water, and combat the impacts of climate change," according to a release from the governor's office. One executive order restructures the MDEQ into a new Department of Environment, Great Lakes, and Energy (EGLE). The order also creates new offices within the department, including the Office of the Clean Water Advocate, the Office of the Environmental Justice Public Advocate, and the Interagency Environmental Justice Response Team. Liesl Clark, who will serve as director of the new EGLE, said the changes will "make sure that our state government is more responsive to problems with our drinking water and our environment."
Whitmer also strengthened the Michigan PFAS Action Response Team (MPART) to work on protecting drinking water from perfluoroalkyl and polyfluoroalkyl substances (PFAS) – contaminants that have affected sites including the former Carl's Retreading property in Blair Township. The governor also entered Michigan into the U.S. Climate Alliance with 19 other states and created a new office of climate and energy. Traverse City water nonprofit FLOW praised Whitmer's efforts Tuesday "to reorganize Michigan government in order to put the protection of fresh water in the center of state decision-making."
TC Clerk Marentette Appointed To State Election Modernization Team
Read More >>
TC Patriot Game Seeking Applications From Veterans Groups
Read More >>
Man Who Offered Students Rides Intended No Harm, Authorities Say
Read More >>
Planning Commission Nears Zoning Plan For Eighth Street
Read More >>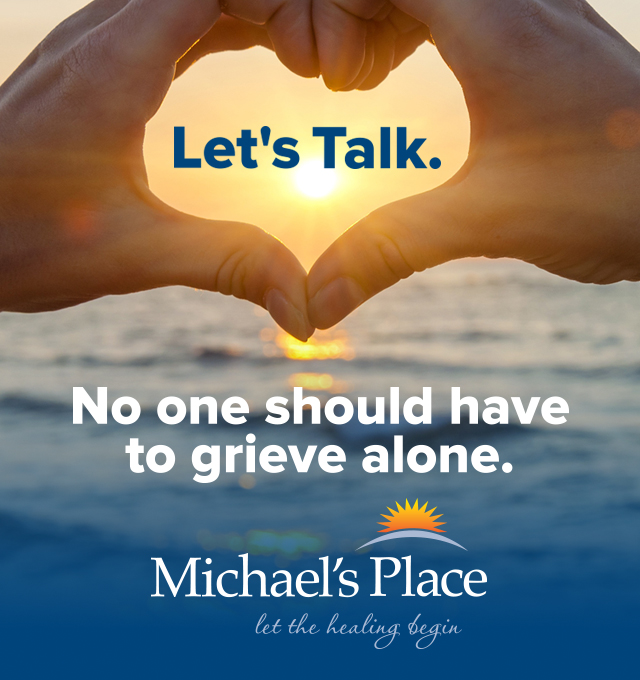 Blue Cross Blue Shield Grants Nearly $37K To Local Groups
Read More >>
Downtown Plaques To Showcase Traverse City History
Read More >>
Commission Meeting Nearly Canceled Over Prayer Policy
Read More >>
Questions Raised Over County Prayer Policy
Read More >>
Northern Michigan's Safety Net Is Broken
Read More >>
Tuscan Bistro Closes, Chef Cannon Heads To GT Resort
Read More >>
Parks Projects: Upgrades Planned For Civic Center, Medalie, Power Island, More
Read More >>
Real Estate Sales Continue To Slow, But Prices Rise
Read More >>
TC Pit Spitters To Host GLIAC Baseball Tournament
Read More >>
BSUFest To Highlight Diversity At NMC, In Community
Read More >>