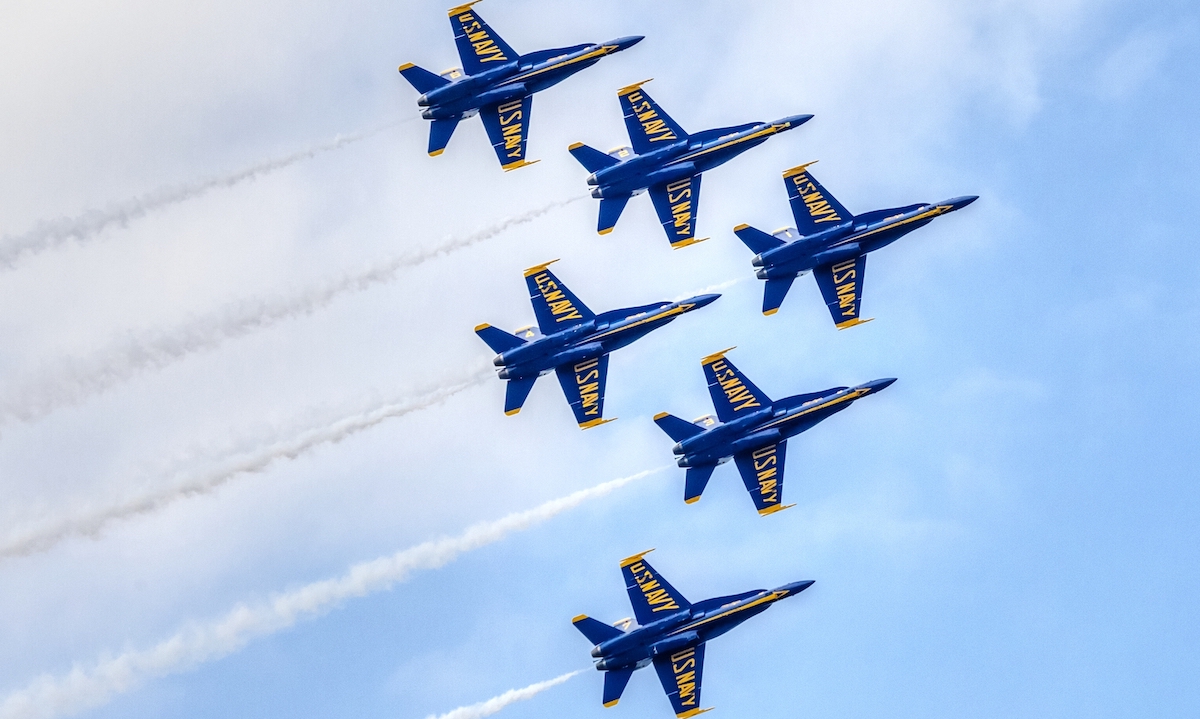 The Wind Beneath The Blue Angels' Wings
By Beth Milligan | June 27, 2022
Crowds gather along Grand Traverse Bay to gaze into the sky for the biggest beach bash of the year. A voice shouts, "There they are!" Cameras rise in unison, and the thundering roar of the F-18 Super Hornets announce the bold arrival of the U.S. Navy Blue Angels.
While Blue Angels pilots get most of the public's attention during the Cherry Festival Air Show, there's a behind-the scenes team of dedicated personnel that keep those high-tech aircraft flying high, and Michigan native U.S. Navy Senior Chief Amber Gibson is one of them. Gibson joined the Blue Angels team in 2019 and underwent a long process to get selected. "I was in Bahrain and saw online that they had openings, so I applied," she recalls. Applicants go through extensive screening that saw Gibson travel from Bahrain to Pensacola for a week-long interview process. Once selected, she spent about 90 days of training in Pensacola to learn about the jets and all that goes into the making of a Blue Angels air show. These training sessions take place during the Blue Angels non-show months—November to March.
As a logistics specialist, Gibson is responsible for ordering vital supplies and scheduling parts shipments for the gleaming blue and gold F-18 Super Hornets. There's even a saying in the Navy: "Logistics Specialists keep it all running." Read more about Gibson and the team members who support the Blue Angels during their visits to Traverse City and other locations in this week's Northern Express, sister publication of The Ticker. The Northern Express is available to read online, or pick up a free copy at or pick up a free copy on newsstands at nearly 700 spots in 14 counties across northern Michigan.
Comment
Live Music Haunts: Where To Hear Local And Touring Musicians Around The North
Read More >>
City Commissioners To Talk ARPA, Climate Change Projects
Read More >>
Youth Movement: 17-Year-Old Joins City Planning Commission
Read More >>
Safe Harbor, Partners Look To Offer Day Center Starting This Fall
Read More >>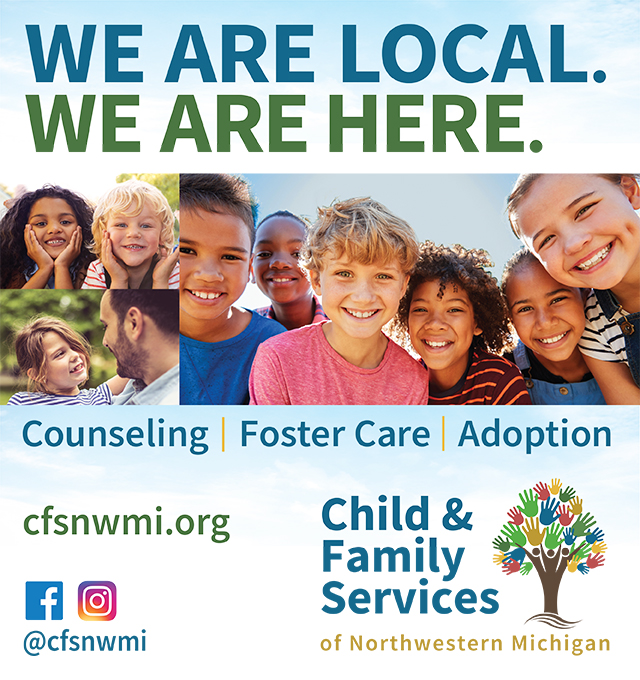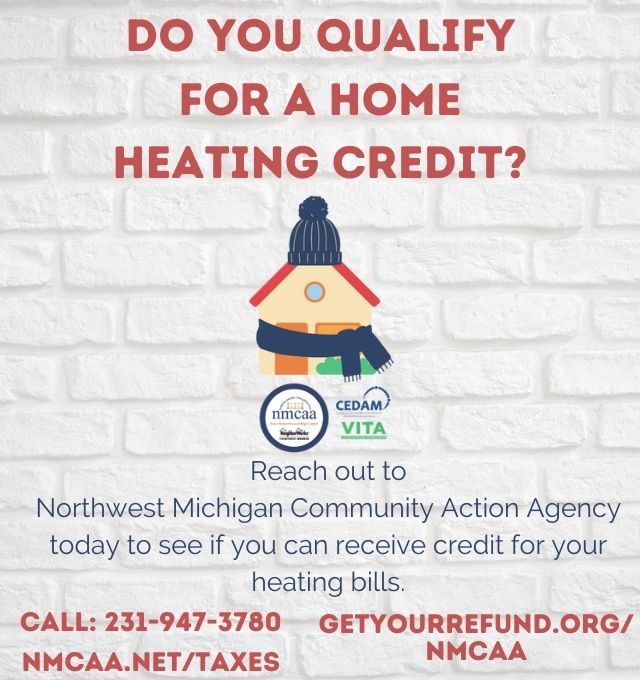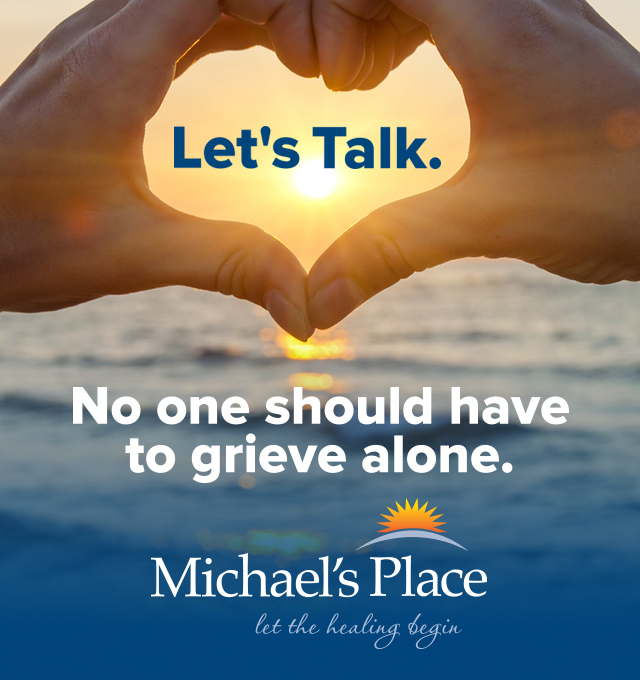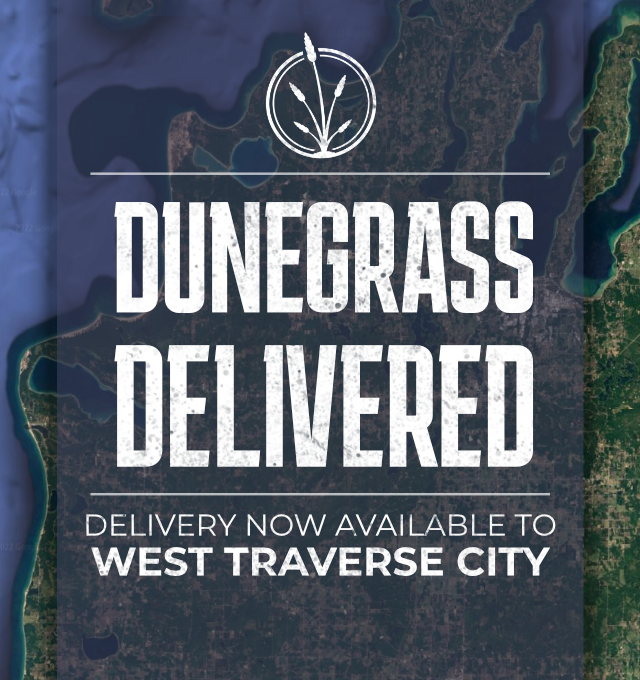 School Security, Staff Housing, and Mental Health: TCAPS Superintendent Talks New Strategic Plan
Read More >>
NMC Considers Uses For Eastern Ave Property, Including Senior Living Community
Read More >>
Election Results: Dixon To Challenge Whitmer, GT County Board, Millages, More
Read More >>
Donor Gifts $100K To TSO To Name Principal Flute Chair
Read More >>
TCAPS Montessori School Opening Delayed
Read More >>
One Killed, One Hospitalized In M-72 Crash
Read More >>
$100M Hartman-Hammond Bridge Moves To Next Phase
Read More >>
NMC Board Approves Three-Year Faculty Contract
Read More >>
Will Traverse City Real Estate Remain Insulated From Larger Forces This Time Around?
Read More >>
Substance Abuse Disorder Continues To Plague Northern Michigan
Read More >>