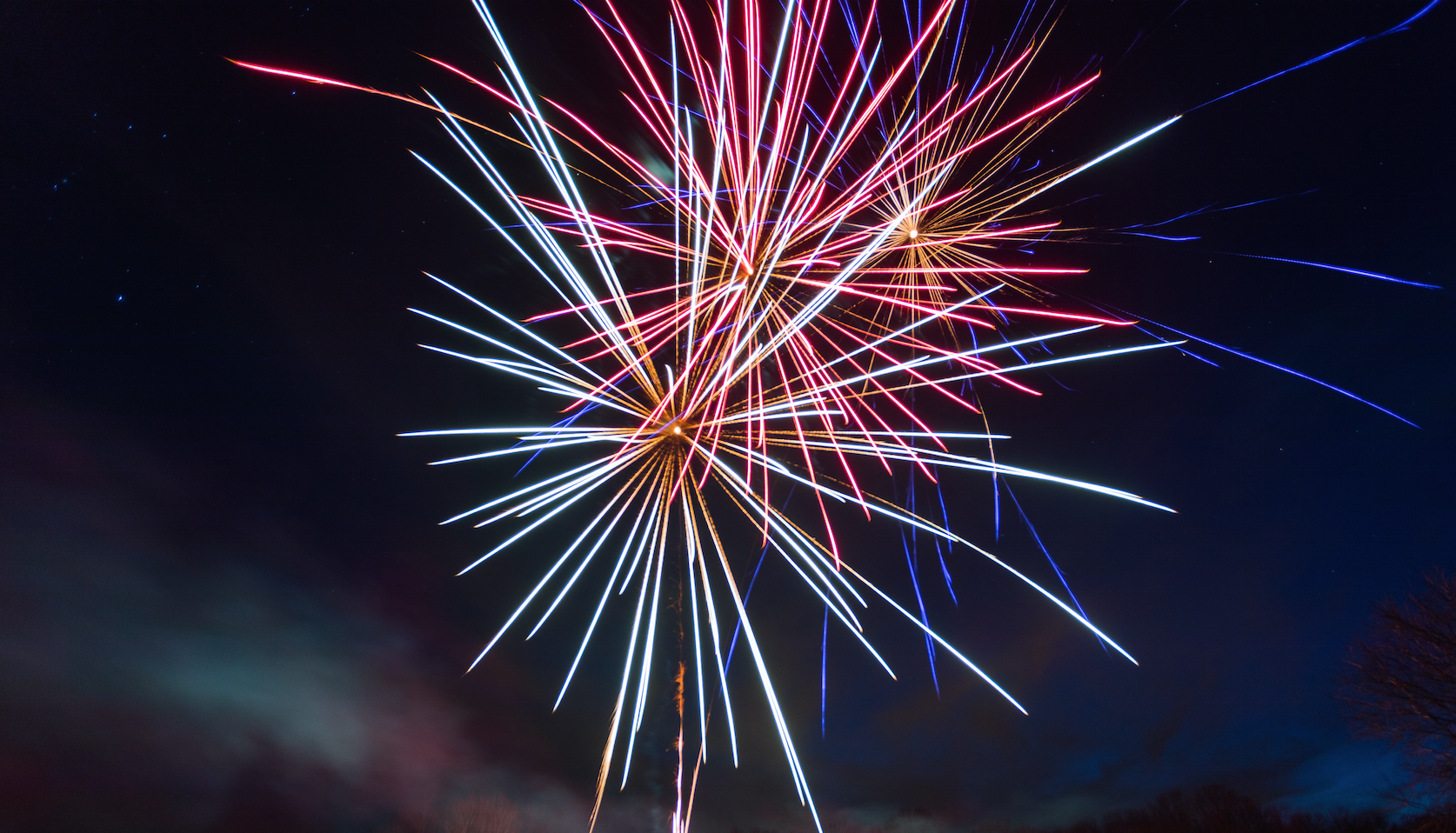 Your 2018 Fourth Of July Guide
By Beth Milligan | July 4, 2018
From National Cherry Festival events to fireworks celebrations across the region – plus tips for enjoying your own backyard fireworks – The Ticker has your guide to celebrating Independence Day in northern Michigan. Happy Fourth of July!
National Cherry Festival/TC Fireworks
Start off your day by grabbing any last-minute Fourth of July picnic or BBQ supplies you may need at the Sara Hardy Farmers Market, which takes place in the Old Town Parking Deck during Cherry Festival. The market goes from 8am until noon today and also features a market brunch from local food vendors.
Down at the Open Space, the Cherry Festival will host fun games and activities for hearing, visually, physically impaired, and developmentally disabled children from 9am until noon. The popular Great American Duck Race will take place in Clinch Park from 10am-10:20am, 12pm-12:20pm, and 2pm-2:20pm. More family-friendly fun is available in the Arnold Amusements Midway from 11am until midnight, and at the Kids Cherry Town Fun Night at F&M Park from 4pm to 8pm, offering performers, hands-on activities, food, and entertainment. Adults can enjoy the Beer Tent in the Open Space from noon until 11pm – where a cornhole tournament will take place from noon until 4pm – as well as an adult cherry pie eating contest from 5pm to 6pm and adult cherry pit spit content from 6pm until 7pm, also both in the Open Space.
Finally, the day will conclude with a concert from multi-platinum selling rock band Three Days Grace at the Bayside Music Stage Area and a special guest performance from Joyous Wolf from 6pm to 10:15pm. General admission is $30, reserved seating is $50 and VIP seating is $130. Fourth of July fireworks will cap off the night over West Grand Traverse Bay at dusk/10:30pm. Fireworks can be viewed along the south end of West Grand Traverse Bay, near the Festival Open Space Park, Clinch Park Marina, Bryant and West End Beaches. The Traverse City Boom Boom Club will offer fireworks VIP seating and a party with burgers, hot dogs, soda, and a cash bar near the Cherry Festival Beer Tent for $30 beginning at 8:30pm and ending at 11pm.
Regional Fireworks Celebrations
Fife Lake will host multiple events today to celebrate the Fourth, including a Warrior Run that starts at 8am at Fife Lake Elementary School, an all-day farmers market and arts and craft show, a strawberry social from 11am to 2pm, a buffalo BBQ starting at 11:30am, a 2pm parade, live music in the park from 6pm to 10pm by Straight Forward and Offbeat, and a fireworks display at dusk. For more information, click here.
Leland will kick off a day of festivities with a concert on the lawn and bike-decorating party from 1pm to 3pm at the Old Art Building (decorations supplied). The community Fourth of July parade follows at 3pm on Main Street, followed by a free 5pm concert on the Village Green featuring GT Pipes & Drums. While Leland will not host fireworks tonight – its display was on July 3 – Northport will offer fireworks at dusk at the Village Parks and Marina. Kids games and a bounce house will also be available starting at noon in the Northport City Park, while live music will begin at 5pm. Festivities are hosted by the Northport Chamber of Commerce.
Finally, in Benzie County, Beulah will host a day of festivities that includes a 5K Firecracker Run at 8am, a one-mile family walk/run at 9am, kids games and face painting in Beulah Park from 10:30am until noon, an Independence Day parade at 1:30pm, an afternoon coin hunt and rubber duck race, and 10:30pm fireworks. Frankfort, meanwhile, will host a holiday parade at 10am on Main Street, a carnival starting at 10am, a sand castle sculpture contest at noon on Frankfort Beach (with judging at 3pm), and fireworks at the Lake Michigan beach at dusk.
Backyard Fireworks
Looking to avoid the crowds and create your own backyard firework magic tonight? Keep in mind Michigan law only allows fireworks to be shot off the day before, day of, and day after a national holiday (ie, July 3-5) between 8am and 1am. Fireworks are banned from 1am-8am, and floating lanterns are prohibited within Traverse City limits. In this week's Northern Express – sister publication of The Ticker – writer Kristi Kates talks to some of the state's biggest fireworks sellers to get tips on what products are flying off the shelves this year, how to ramp up your firework game, and what products are safe for kids to handle. Read the complete story online here, or pick up a copy at one of nearly 700 spots in 14 counties across northern Michigan.
TC Clerk Marentette Appointed To State Election Modernization Team
Read More >>
TC Patriot Game Seeking Applications From Veterans Groups
Read More >>
Man Who Offered Students Rides Intended No Harm, Authorities Say
Read More >>
Planning Commission Nears Zoning Plan For Eighth Street
Read More >>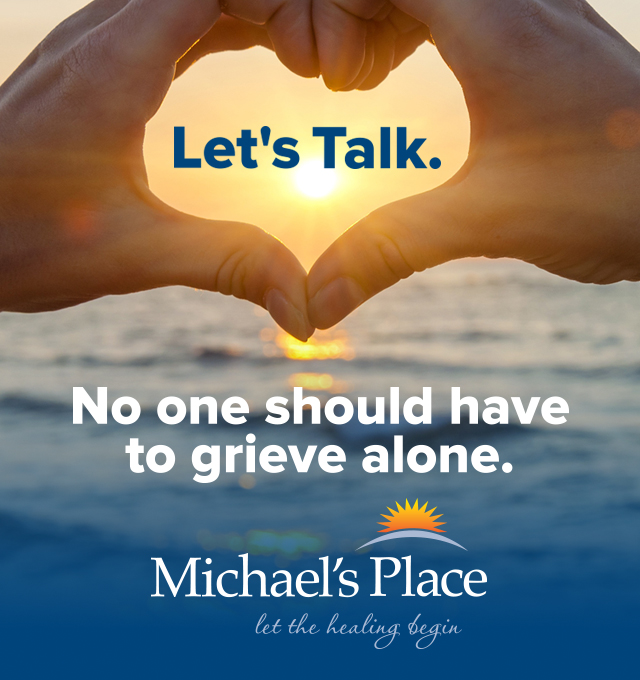 Blue Cross Blue Shield Grants Nearly $37K To Local Groups
Read More >>
Downtown Plaques To Showcase Traverse City History
Read More >>
Commission Meeting Nearly Canceled Over Prayer Policy
Read More >>
Questions Raised Over County Prayer Policy
Read More >>
Northern Michigan's Safety Net Is Broken
Read More >>
Tuscan Bistro Closes, Chef Cannon Heads To GT Resort
Read More >>
Parks Projects: Upgrades Planned For Civic Center, Medalie, Power Island, More
Read More >>
Real Estate Sales Continue To Slow, But Prices Rise
Read More >>
TC Pit Spitters To Host GLIAC Baseball Tournament
Read More >>
BSUFest To Highlight Diversity At NMC, In Community
Read More >>