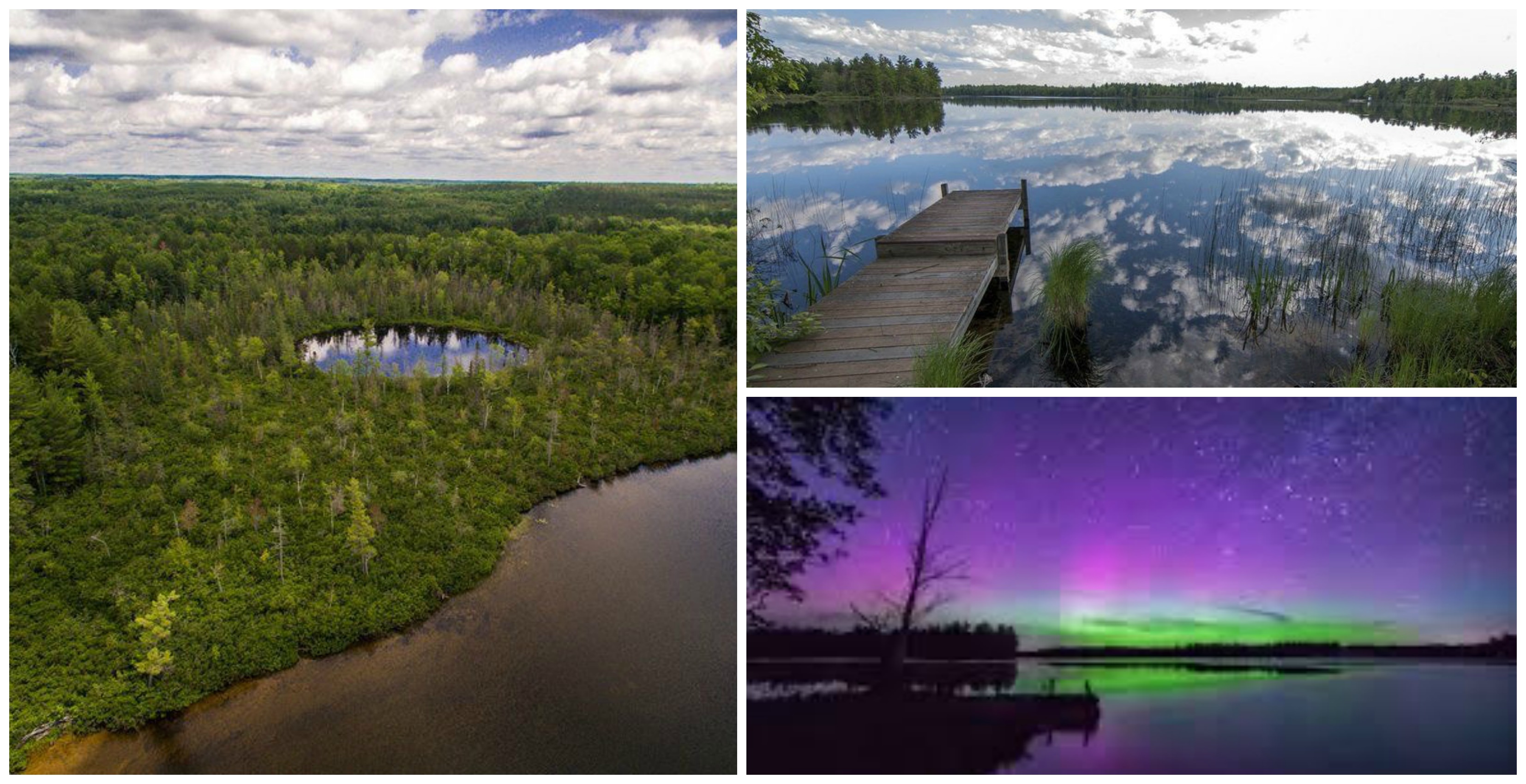 1,288-Acre Former Boy Scout Camp Opens To Public As Upper Manistee Headwaters Preserve
By Beth Milligan | July 25, 2020
The 1,288-acre former Camp Tapico Boy Scout property in Kalkaska County is opening to the public this weekend as a new nature preserve – the result of a four-year, nearly $4 million effort by the Grand Traverse Regional Land Conservancy (GTRLC) to save the sprawling pristine wilderness from development and turn it over to public recreational use.
The Upper Manistee Headwaters: The Milock Family Preserve encompasses the 130-acre spring-fed Grass Lake, one mile of the north branch of the Manistee River, more than 13 types of wetlands covering nearly 360 acres, several kettle-hole ponds, and mixed northern mesic forests and fields. The preserve – now the second largest in GTRLC's portfolio, after Arcadia Dunes – is home to wildlife including bald eagles, red-shouldered hawks, loons, ospreys, turtles, and smooth green snakes, with eight species on the property listed as threatened or of special concern in Michigan.
GTRLC Executive Director Glen Chown says the property is "pristine in a way very few places are in Michigan," with Grass Lake containing no known invasive species – a rarity for waterways in the state. "The diversity in aquatic life is unmatched," Chown says. With more than 230 plant species, the property scores a 64.5 on the Floristic Quality Index, which measures the quality of native vegetation; the average statewide score is 20, anything over 35 is considered significant, and scores over 50 are rare and considered exceptionally significant. "You just don't find properties this large, this diverse left in Michigan," says Chown. "To have an opportunity to purchase it and make it one of our signature preserves is extraordinary. We're still pinching ourselves."
That opportunity almost slipped through GTRLC's fingers when staff discovered in 2016 that the sprawling property was listed on the open market. The conservancy had been in discussions with representatives from the Boy Scouts – which managed the property from 1946 to 2012 as Camp Tapico – about entering into a multi-year process to fundraise and buy the site as a public preserve. But those discussions did not reach the upper echelons of leadership, who – unaware of GTRLC's plans – listed the site on the market. By the time the miscommunication was realized, the Boy Scouts had several full-price offers on the table for the camp site, including from a developer. The Boy Scouts agreed to prioritize GTRLC as the buyer, but said a multi-year deal was a non-starter. "We had about 60 days to close, is the timeframe they wanted," recalls GTRLC Director of Land Protection Chris Sullivan.
Chown says the conservancy had to "move with lightning speed" to try and line up enough funding to cover a $500,000 down payment. "For many organizations, it'd be too heavy of a lift, but we have a never-say-die attitude," says Chown. The executive director made a personal plea to donor John Woollam, a Nebraska-based physicist originally from Michigan who has supported previous GTRLC projects. Moved by Chown's description of the site, Woollam agreed to provide the half-million-dollar down payment sight unseen. Additional help soon came from local philanthropists Richard and Diana Milock, who gave GTRLC a $2.2 million interest-free loan to secure the property and then later donated a $1 million unrestricted gift to the organization. "Without the Woollam family and the Milocks, it would've been a pipe dream and that property would be developed or in private hands and inaccessible to the public," says Chown.
Tens of thousands of Boy Scouts coming to Camp Tapico over nearly eight decades to swim, fish, hike, and camp on the property also ultimately helped secure its preservation. "We received hundreds and hundreds of gifts, many of them from former Scouts who had their first outdoor experiences at the property," says Chown. "They first learned to camp or use a canoe or sailboat there and came from very urban places, like Flint and Detroit. These people are now grown, and the fact that they could contribute to keeping this property available to the public and still be able to use the trails the Scouts created is a really heartwarming story."
Prior to opening the preserve to the public this weekend, GTRLC made several improvements to the site, removing some of the old camp buildings and formalizing a roughly six-mile trail network for hiking, snowshoeing, cross-country skiing, and cruiser-style biking (the staff note that paths are flat and not well-suited for mountain biking). A universally accessible trail is available leading to Grass Lake, which is open to fishing, wading, and swimming (no lifeguards are on duty, so swimming is at your own risk). All outside watercraft are prohibited, in order to prevent any invasive species from being introduced to the lake. While trapping is prohibited, deer hunting (all forms) and small game, turkey, and waterfowl hunting (with the exception of rails, gallinules/common moorhens, and coots) are permitted.
While GTRLC staff express disappointment they couldn't hold a large opening celebration this weekend due to the pandemic, they say the Upper Manistee Headwaters is opening at an ideal time for people looking to escape the crowds, socially distance, and connect with nature. "There are not that many places that we have around here where we can really get away from the crowds and disperse," says Sullivan. "Even with a full parking lot there, there are so many trails and open areas – there's a lot of room to spread out, tons of wildlife. It's sort of that unusual mix of being both wild and accessible."
In other GTRLC news…
> Staff are preparing for a mid-to-late August opening of another new GTRLC nature preserve: Lower Woodcock Lake Preserve in Benzie County. Located in the upper reaches of the Platte River watershed, the 230-acre property contains the entirety of Lower Woodcock Lake, a 22-acre undeveloped lake ecologically significant for its biological diversity. The property has several other streams and a half-mile of frontage on the Platte River, with 70 percent of the site on all four sides surrounded by state land, providing continuity for recreation and wildlife corridors. The nearly $2.5 million property is also home to northern hardwood forest, rich conifer swamp, and pine plantation.
> New trail improvements have been unveiled this summer at Timbers Recreation Area and Arcadia Marsh Nature Preserve. A universal access (UA) trail now extends from the main parking lot at Timbers Recreation Area in Long Lake Township to Fern Lake, complete with a fishing platform. GTRLC Director of Communications and Engagement Jennifer Jay notes that recent storms created erosion damage to the new UA trail, so the organization is working with contractors to fix the issue as soon as possible. At Arcadia Marsh Nature Preserve, a UA trail extends from the parking area on M-22 to St. Pierre Road (roughly three-quarters of a mile). GTRLC discovered that when storms or high winds occur, water was overlapping the boardwalk, so a section of the trail was recently temporarily closed so it could be raised. Jay says the improved pathway is now reopened to the public.
Photo credit: Grand Traverse Regional Land Conservancy
Comment
Dennos Museum Center's Quest For Accreditation
Read More >>
Eighth Street Bridge Work Starts This Week
Read More >>
Whiskey's Treasure Island
Read More >>
TCAPS To Consider Revised Antiracism Resolution
Read More >>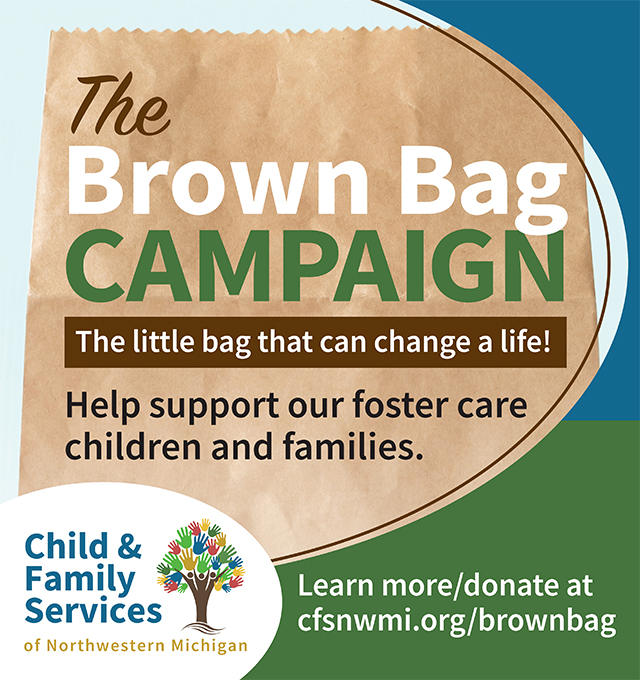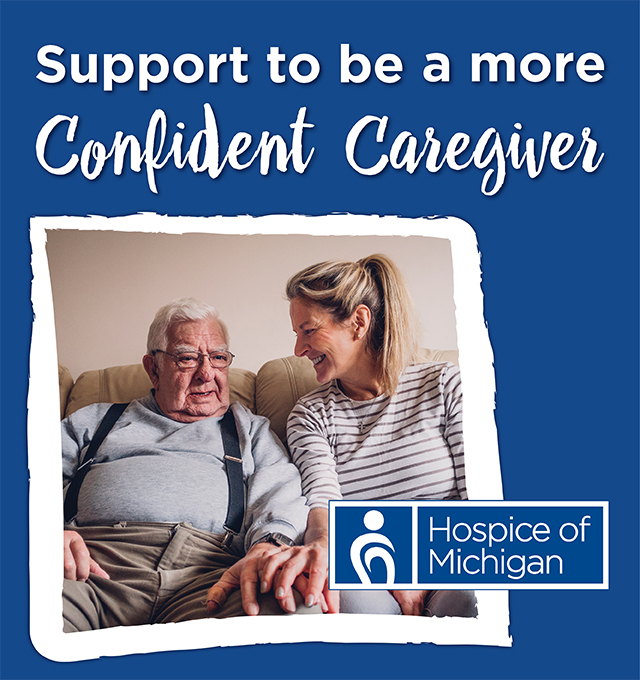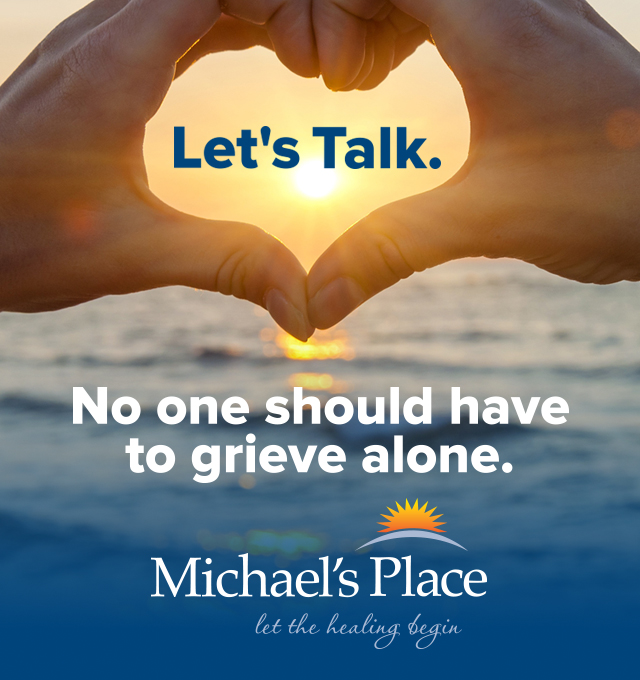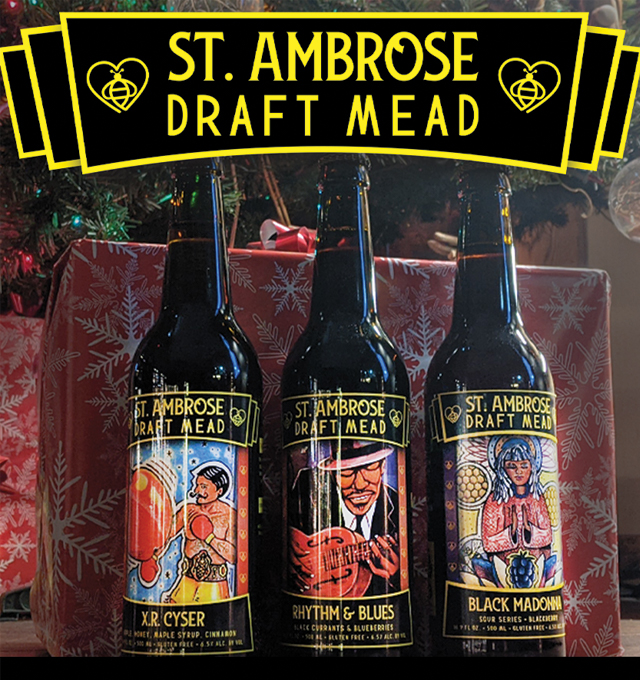 Trekking 100 miles, "Meijer Bear," Other Wildlife Becoming Common Urban Visitors
Read More >>
MSU President Visits TC; Talks Student Enrollment & Vaccinations, Athletics, Local Partnerships
Read More >>
Cases Low, Vaccinations High -- But So Are Concerns For Local School, Health Officials
Read More >>
Sixth Street Closure Next Week
Read More >>
Here's Who's Running For City Commission
Read More >>
Ironman Charity Challenge To Benefit Five Local Nonprofits
Read More >>
Delta Variant Now In Grand Traverse County
Read More >>
(Desperately) Seeking Workers: Behind Traverse City's Employment Crisis
Read More >>
PACE North Names New Executive Director
Read More >>
TADL Institutes New Library Fine Procedures
Read More >>