A Juice Revolution Begins Here?
Nov. 11, 2015
What if a company could find a way to remove that pesky sugar from fruit juice? It would be revolutionary, paving the way for diabetics and health-conscious consumers to enjoy juices of all kinds without worry. And what if that company -- facing likely explosive global success – chose to make its home in Traverse City?
Meet Chad Anderson and Luc Hobson, makers of Edit Juice. Iowan Anderson, an independent food production consultant, had known Hobson, a Canadian food scientist, for some 25 years. While Anderson was criss-crossing the globe "taking clients' products and making them more valuable," Hobson was teaching and researching food science at a Canadian university.
At one point, Hobson was working on a laboratory project to get the maximum fruit portions into one ounce. Putting juice concentrate into a bottle achieved 1-2 portions per ounce, but the goal was ten portions. But getting ten portions would mean the juice would be thicker than molasses because of the high percentage of sugar, which gets thicker and thicker.
He recalls doing a simple web search to see if there was a process to remove sugar from juice, but found none.
Years later while working on a masters degree, "I started tinkering again and I went through a lot of glassware," Hobson says.
"There was no 'eureka moment.' I read that Thomas Edison said not only did he invent the light bulb, but 20,000 things that were not the light bulb. That's basically what happened," he says.
"In the back of my mind I did think it would be a good thing to pursue, because it would be useful for a diabetic, and there are a billion people diagnosed," he says.
By 2012, Hobson says he had "an inkling" that the process could be patented, so he filed for one in Canada, which was approved twelve months later. He then filed in the U.S. and worldwide and expects approval in the next month or two. He also reached out to Anderson.
After initially thinking they'd simply sell the patent rights and achieve earnings through royalties, Anderson says he quickly reconsidered.
"Wouldn't it be more fun to actually make the product?" he asked Hobson. "What would you need for equipment? Do you have to invent a machine?"
Turns out all the components and machinery already exist, but the trick is the order in which they are arranged and utilized that produces the correct outcome.
The process itself is "de-sugaring," taking a low calorie fruit-based juice and removing the glucose, fructose and sucrose, and then adding back a natural sweetener (Stevia). The resulting drink is 100 percent juice with less than one gram of sugar, as compared with 28 or 32 for the likes of Minute Maid. The process not only removes the potentially harmful sugar, but as a result multiplies the positive benefits of the remaining components.
Ultimately the two "decided let's build a juice brand," says Anderson.
Next came the issue of where to locate the company. Having studied cherries with John King of Antrim County's King Orchards, Anderson had already forged a strong connection to Michigan.
Then came Gov. Snyder's Strategic Growth Initiative intended to increase the economic impact of the state's food and agriculture industries. The duo's company, Square Son, received the maximum amount granted, $250,000, for a feasibility assessment and help in finding a location and infrastructure. The grant clinched it; Anderson and Hobson were soon scouting Chelsea and Saginaw for a production facility. But the connection to King and other players in northern Michigan's food industry (including Grawn-based Cherry Growers, which will handle bottling) eventually won out.
Which leads to Traverse City, where the duo is leasing a small industrial building – with room to grow – for their startup operation. Of course, not every food startup operation has a breakthrough patent, massive market potential (the U.S. juice market alone is $16 billion), and major retailers on their doorstep before a single product is produced ("Meijer wants us as soon as possible," Anderson notes).
So on any given day, Anderson and Hobson are toiling away "getting the plant up and running and working to put bottles on the shelf," says Anderson, adding that they will soon begin producing their first apple, grape, and tart cherry juice but see potential in many other juices – not to mention jellies, jams, yogurt, and more – all under the Edit brand.
So what do they think of their new home?
"Everyone in Traverse City has been really good," Hobson says. The duo is renting a home nearby as they still travel back to their respective homes and families when possible.
"We're here to stay. We're going to be hiring people and growing quickly from here," Anderson says. "The town should know they've added some people that are really passionate about the food industry."
October Home Sales Surpass Last Year
Read More >>
Community Forum Planned Wednesday With TCAPS Superintendent Pavelka
Read More >>
From Fishtown To State Theatre, High Waters Wreak Havoc - With Trend Likely To Continue
Read More >>
Proposed Setback Changes Aim For More Walkable TC
Read More >>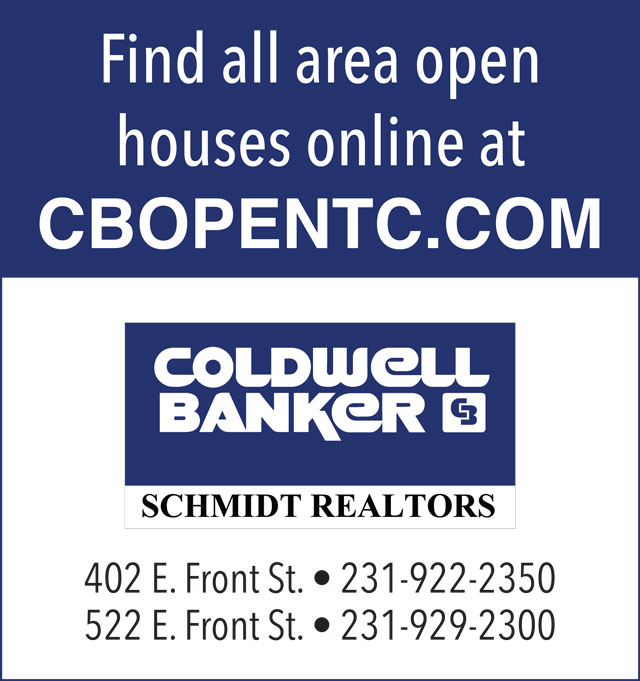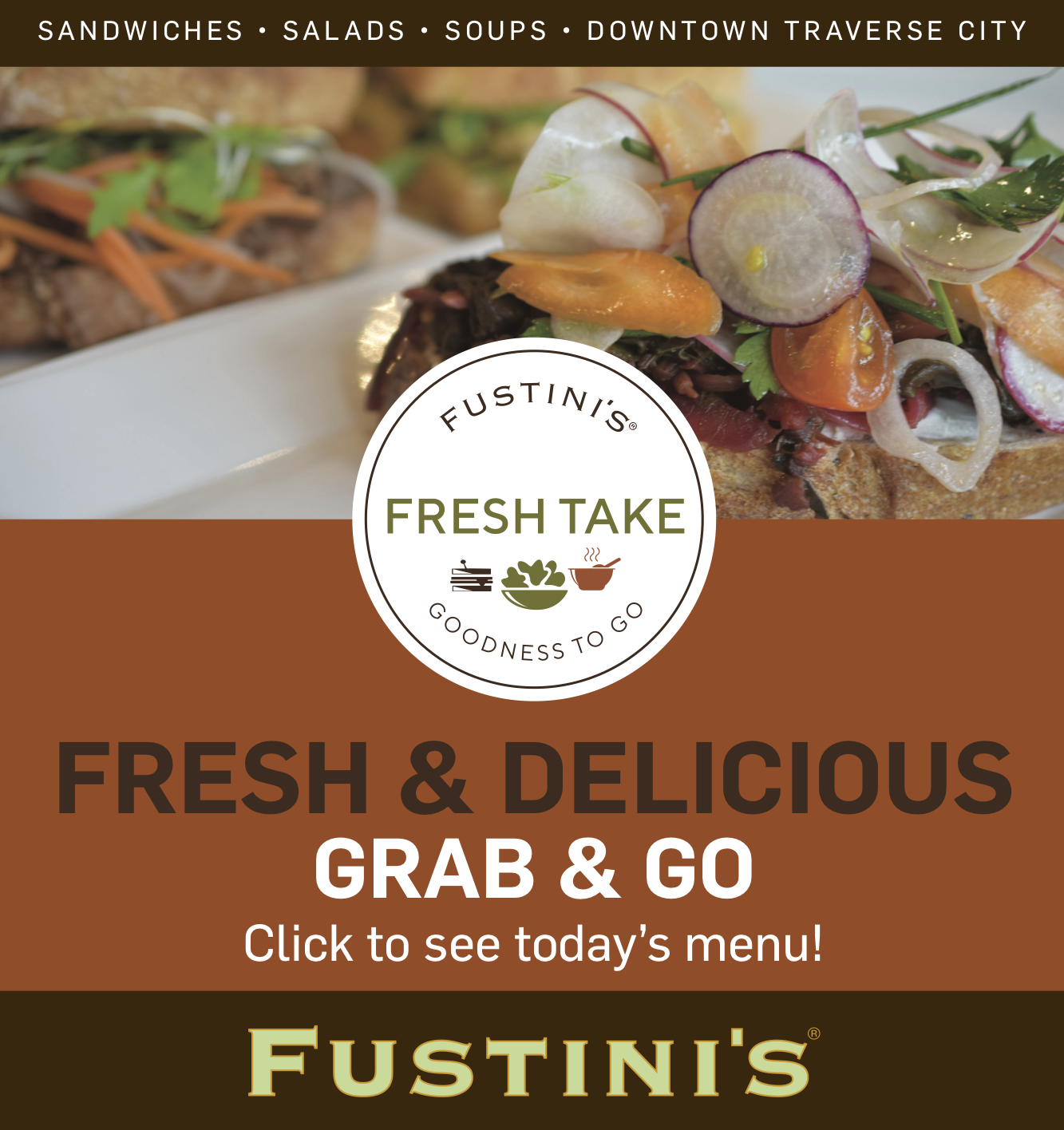 Nominations Open For Distinguished Service Award
Read More >>
Authorities Investigate, Clear Reported Shooting Threat At West High
Read More >>
A New Focus On Making Traverse City A HealthTech Hub
Read More >>
Doctor Charged in "81" Property Vandalism
Read More >>
City Park Projects: Hickory Hills, Dog Beach, Senior Center
Read More >>
City Commission Welcomes New Members, Assigns Board Appointments
Read More >>
Polka Fest's Next Chapter
Read More >>
At The Center Of The TCAPS Storm, Chair Sue Kelly Admits Hiring "Wrong Superintendent," But Focused on Process, Future
Read More >>
Charges Could Follow Suicide Threat
Read More >>
Snow Dump Brings Early Ski Resort Openings
Read More >>