A Look At (Some Of) Traverse City's Iconic Buildings
By Ross Boissoneau | May 14, 2023
In March and April, our sister publication The Leelanau Ticker published a series of stories showcasing iconic Leelanau buildings. Now it's our turn; here's a look at three of Traverse City's iconic buildings and their histories.
We'll begin with Cherry Capital Airport, known as Traverse City Airport when it opened in 1936. The area's first airport, Ransom Field, had opened on Veterans Drive seven years earlier at what is now the site of Memorial Gardens Cemetery. The City of Traverse City built the Traverse City Airport on Garfield Avenue, and it was later moved onto the Coast Guard Air Station.
Studies in the 1990s and early 2000s showed that additional space would be required to accommodate future growth. The then-current terminal was 48,000 square feet, and expansion of the existing facilities would be only a stop-gap measure. Based on the space constraints on the north side of the airport, a site on the south side of the east-west runway was selected, with an entrance off South Airport Road. In the fall of 2004, Cherry Capital opened its new terminal and demolished the old one. The current terminal is approximately 121,000 square feet.
Modifications since then included working with TSA to upgrade and add capacity in both baggage scanning and the checkpoint. "We have reconfigured seating in the hold room to improve capacity and flow, added both countertops and charging stations for traveler convenience and updated free wi-fi in the facility," says Airport Director Kevin Klein, who has been with the airport since 2002.
Cherry Capital Airport (designated TVC) saw upgrades to its parking lot and TSA checkpoint in 2022, allowing for an additional 424 parking spots and a third TSA checkpoint line that can accommodate modern screening technology. Klein says upgrades seen and felt by passengers include shorter screening times.
And the upgrades continue: The Federal Aviation Administration is awarding the airport $5,225,000 to replace five passenger boarding bridges. "The funding will be used to replace three of our existing terminal jet bridges," says Klein. Two of them are over 30 years old, and the other is more than 20. Klein says the latter will be used to maintain the fourth boarding bridge until terminal expansion occurs. "As has been reported in the past year or two, we our currently in the process of developing a terminal expansion project which will add another hold room area to accommodate five gates," says Klein. "Depending on how traffic goes, there are provisions to add a third hold room with another five gates in the 2035+ timeframe."
Traverse Area District Library
The library scene in Traverse City dates back to the 1850s, when a couple shelves of books were designated a township library. In 1869, the competing Ladies' Library Association was formed. The two entities moved locations over the years, even sharing the same building at one point (though their collections remained separate), before finding a permanent home together on Sixth Street when the Carnegie Library opened in 1905. Its continued growth led to an expansion there, before a millage to build a new library passed in 1996.
"It was a pretty big deal," says TADL Library Director Michele Howard. "It was a dream of Mike McGuire (former longtime library director). He really was a visionary." That may be, but the initial discussions were so poorly received the idea was at first tabled. When it was put before voters initially, it was rejected before passing on the second try.
When the new building opened in 1999, Howard says the first thought was, "What will we do with all this space?" Indeed, the Carnegie library had a collection of around 90,000 items in its 16,000 square feet. The current Traverse Area District Library boasts some 53,000 square feet. Not only is it more than three times larger, its collection goes far beyond reading material and visual media, and now includes things like digital media and musical instruments – "from books to banjos," as Howard says. A total of 340,000-plus items are now housed there.
She says the changes are meant to reflect the world around us, and offer things for youngsters and adults alike. She says she loves to see the "littles" come in, and the staff has worked to create a space for older kids. "A … space to bring teens in and keep them engaged, like a recording booth for podcasts, a computer with software to create music. We do so many cool things."
Meijer
Sure, a giant store can be iconic, right? Meijer opened its first store in the region in 1977 in the former W. T. Grants building on US-31 South. At its opening in May that year, the store was about 132,000 square feet, with an additional 3,000 square-foot specialty store called Sagebrush. Since then, it's added a gas station as well as a various expansions each decade since opening, beginning in the 80s. The expansion in 1998 swallowed up nearby Timber Lanes, which moved to Wildwood Bowling Center on Garfield, and today is known as Lucky Jack's for owner Jack Mohrhardt.
Since then, Meijer has opened stores in Manistee, Petoskey, Gaylord and Acme. Meanwhile, its first foray into northwestern lower Michigan is undergoing yet another remodel and renovation, as the trucks and tarps attest.
Paving and infrastructure projects started last August, and the remodel began in September. The project has three parts:
- Parking lot repaving and regrading
- Installation of underground water filtration system in partnership with the Watershed Center Grand Traverse Bay. It will include five underground infiltration structures and six bioretention cells. These structures were designed to temporarily store stormwater and let it seep into the ground after a heavy rainfall, keeping it from flowing directly into Kids Creek
- A comprehensive remodel to update the exterior façade and interior layout, which includes expanding grocery and moving pharmacy drive-up to the side of the store
The store's total square footage will be approximately 240,000 when this remodel is complete, which is only slightly affecting its overall size. And it's not the only part of the site undergoing a renovation. The gas station is also being remodeled to align with new finishes in the store, as well as expand its food and beverage offerings, with an addition for multi-stall restrooms.

Comment
TCAPS To Hold Ribbon Cutting For New Montessori School
Read More >>
City Commissioners Approve Budget, Munson Avenue Rezoning, Pride Resolution
Read More >>
Two GT County Women Arrested for Meth & Fentanyl
Read More >>
Alley Work Will Impact Old Town Garage Access This Week
Read More >>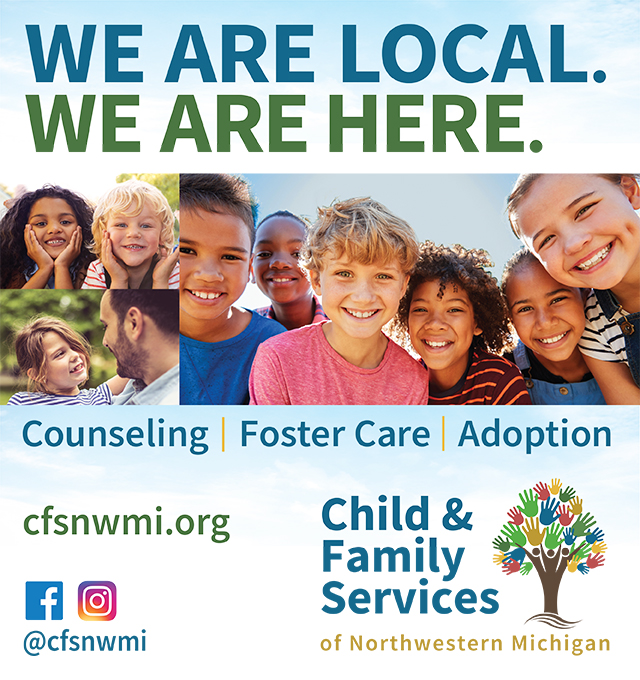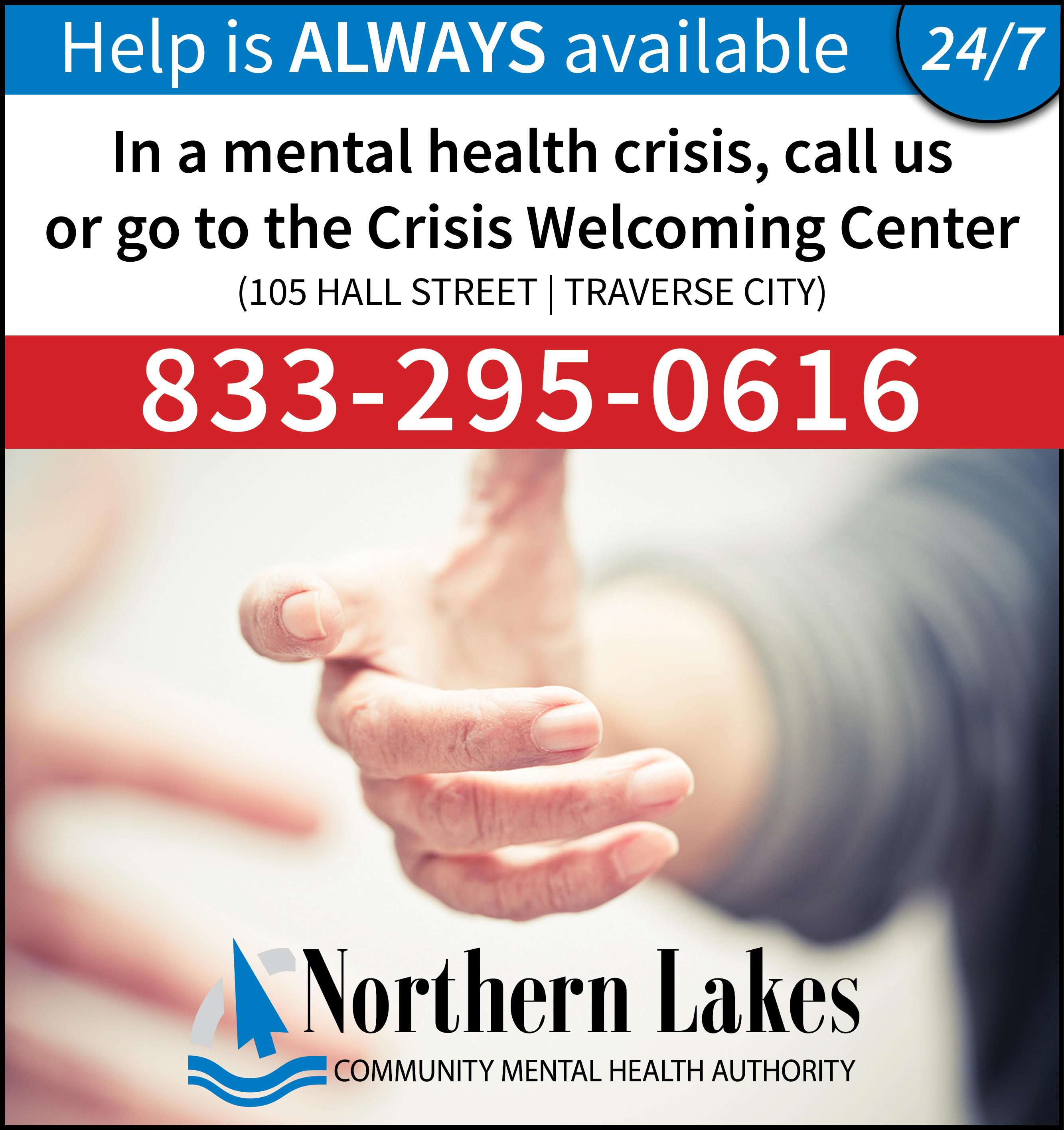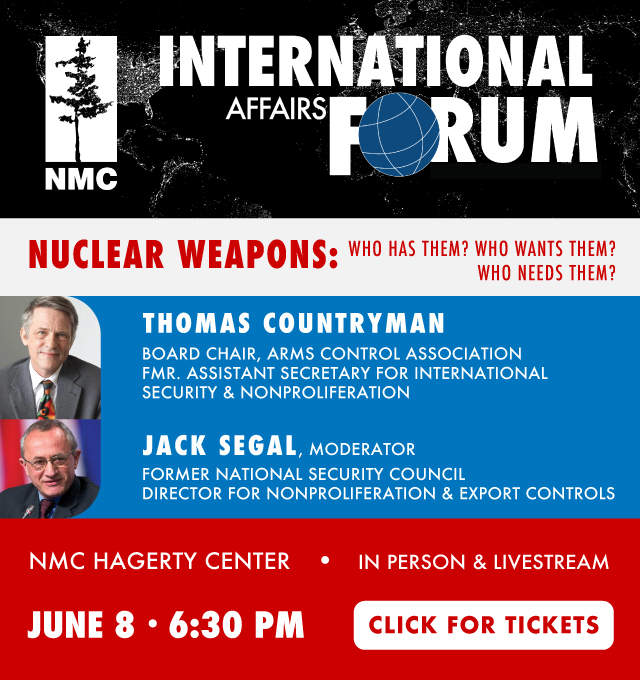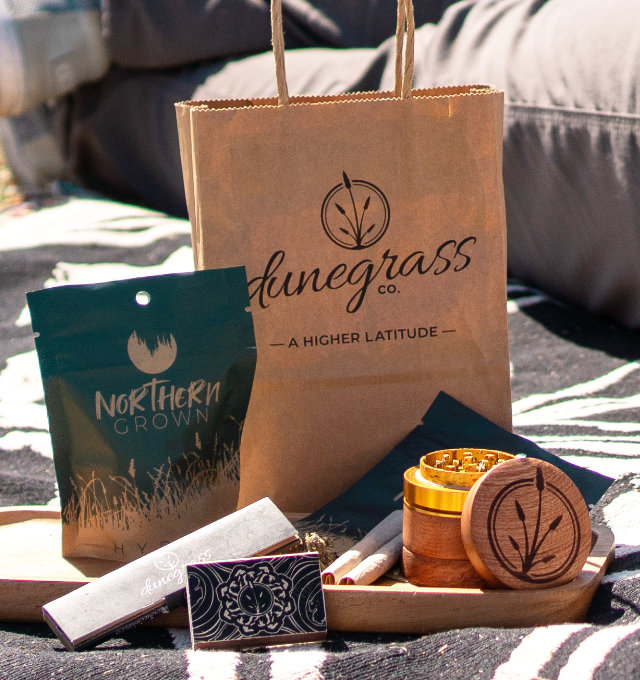 Join Us For Recess on the Water Wednesday - and Win Great Prizes!
Read More >>
How Healthy Are Our Waters?
Read More >>
East Bay Township Considers Changes to Allow More Preschools & Daycares
Read More >>
Traverse City's Graduating Class Of 2023 Wants To Save The World
Read More >>
Seven Hills Opens on Old Mission Peninsula
Read More >>
Off To The Races: An Early Look At 2023 Mayoral And City Commission Elections
Read More >>
DDA Eyes Project List, Citizen Advisory Council for New TIF Plan
Read More >>
First-Ever International Fireworks Championship Coming to TC
Read More >>
Interlochen Cyclist Killed in Car Crash
Read More >>
Is Traverse City Spartan Country?
Read More >>