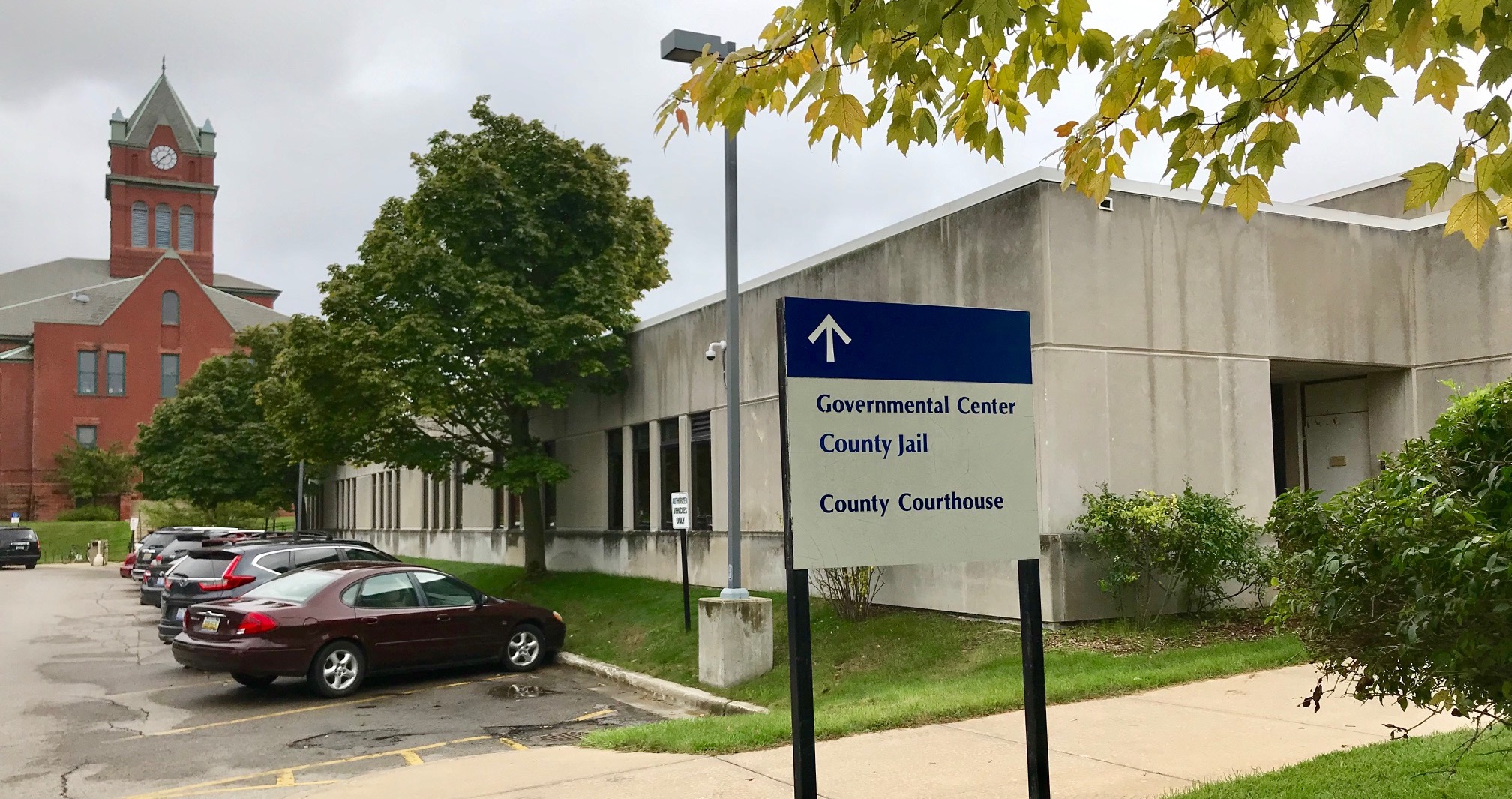 A "Step of Faith": GT County Commissioners Go Local For New Jail Services Provider
By Beth Milligan | Feb. 17, 2022
Grand Traverse County commissioners voted unanimously Wednesday to hire a new company to handle all healthcare services in the county jail, including medical, mental, and psychiatric care – diverting from national companies to instead go with a local approach that commissioners acknowledged could be risky but offers significant promise to improve treatment and provide local continuity of care once inmates leave the jail.
Commissioners voted 7-0 to select County Health Support Services LLC as the jail's new provider from among four companies that bid on a request-for-proposals (RFP). The newly formed local company will use Kona Medical Consulting – which provides administrative services like billing, scheduling, and bookkeeping – for management support, but will provide direct care at the jail through employed staff and local providers. That group will include licensed nurses and doctors, counselors, case managers, social workers, psychiatrists, and psychologists. The company will also use a local pharmacy for prescription drugs instead of the mail delivery service used by current jail provider Wellpath, which Jail Administrator Captain Chris Barsheff said is another way the new agreement would be "supporting local businesses."
According to the County Health Support Services proposal, every inmate will be evaluated for medical and mental health needs upon intake. Licensed nurses and social workers will on-hand at the jail seven days a week from 8am-midnight, with 24/7 telehealth access available to doctors and mental health providers. Psychologists and psychiatrists will be at the jail in person four hours a week. All inmates will have discharge interviews, and the company will implement records-sharing and inmate follow-up to help patients continue seeing their same providers locally once they leave the jail. Several commissioners cited that local continuity of care as a key factor in their decision to hire County Health Support Services. Donovan Miske, executive director of Kona Medical Consulting, agreed that seeing the same providers in the area after inmates are released is crucial.
"Continuity of care, and alternatively disruption of care, can cause a lot of mental and medical duress in everybody," he said. "A lot of our plans are customized one-on-one. They aren't rigid protocols. Healthcare is individualized, particularly mental healthcare. You can't make a sweeping protocol for how to take care of everybody the same." Having appropriate healthcare services in place ensures those duties aren't falling on the backs of correctional officers who are overworked and not trained in those responsibilities, Miske added. "It's not just for the inmates," he said. "It's for the officers. It's for the community."
The Grand Traverse County Sheriff's Office has an approved 2022 jail budget of $780,000 for medical care and $216,000 for mental health services. County Health Support Services was the lowest bid of the four the county received at $712,240 to provide both of those services for the first year, plus on-site psychiatric care. Barsheff said there could still be some tweaking to the final contract, which would run from March 1 to December 31 this year, particularly to adjust for the pro-rated contract length. However, he said any negotiated pricing would stay within the department's budget for 2022. Wellpath, whose contract expires this month, charged the county nearly $640,000 last year for medical services plus two hours of weekly psychiatric service. The company bid $1.2 million on the RFP for combined medical, mental, and psychiatric services, while Advanced Correctional Healthcare – another national company – bid $1.15 million. The fourth company, IMG Clinic PLLC, bid $990,000.
Barsheff noted that County Health Support Services has no prior experience working in jails. However, he said that a committee that reviewed the bids – which included a county nurse, jail lieutenant, county administration staff, and psychologist Toni Stanfield, co-founder of inmate advocacy group Before, During and After Incarceration (BDAI) – found the company "offered a different model, and that's what the committee liked." Barsheff continued: "They have a significant amount of experience delivering healthcare in communities, just not in a correctional facility…it's an opportunity to go in a different direction." He said that "individuals who are part of this organization live here," adding "they are connected better in the community…than any national company could be." He acknowledged that while normally risk-averse to taking an untested direction in the jail, inmate care was important enough – and the company's proposal innovative enough – that "I feel it's worthy of us trying."
Stanfield, whose son had bipolar disorder and spent 495 days in jail over 15 years due to his condition before dying of suicide in 2019, agreed. She told commissioners that due to the high number of inmates who have serious mental illness, "whether you like it or not, you're running a small psychiatric hospital." Though some commissioners hoped improved care – and continued treatment for inmates after jail – would reduce return visits to the facility, Stanfield said the issue was even more important than that. Pointing to her own son's death and suicides that have taken place in Grand Traverse County Jail, she said properly caring for inmates' mental health was of utmost importance. "It's more than recidivism," she said. "This is a life-and-death situation. And what they were doing before (in the jail) is not good enough."
Multiple commissioners agreed there was risk in going in a new direction, but that "staying the same is also a risk," in the words of Chair Rob Hentschel. He said the board was "taking a step of faith with a new company, and I think it's as risky to not do it as to do it." Barsheff noted that because the contract is only for 2022, the Sheriff's Office and commissioners will have the chance to evaluate how the new program goes this year and pivot if needed in the future. Commissioner Darryl Nelson said that commissioners need to be unified in their agreement to take a chance on improved care and not point fingers later if adjustments are needed to the arrangement.
"It takes a lot of guts to go in a different direction, and that isn't always rewarded in government," he said. "We need a change, and it's our moral and ethical responsibility. These are individuals that really need some help, and I love the continuation of care that can continue afterward." He added: "There might be some hiccups and bumps…but we're in this together."
Comment
Commissioners to Offer City Manager Position to Vogel
Read More >>
From Frenzy to Focus: Northern Michigan's Fall Real Estate Update
Read More >>
Grand Traverse State Bank To Be Traverse City's Newest Bank
Read More >>
Local NMC Students Traveled To Morocco Earthquake Epicenter Months Before Disaster Struck
Read More >>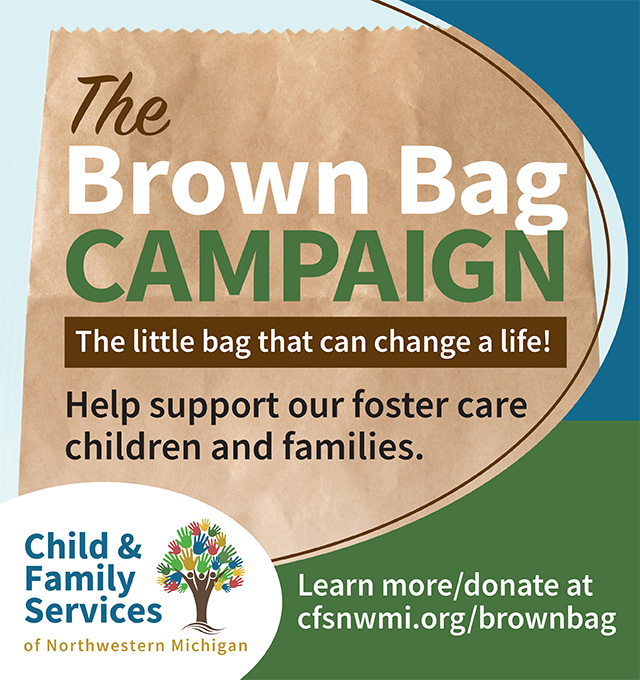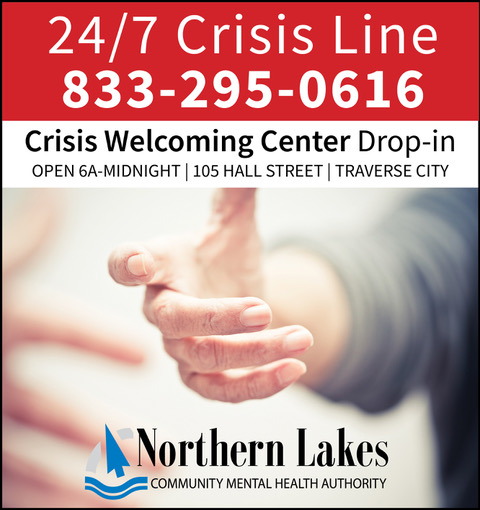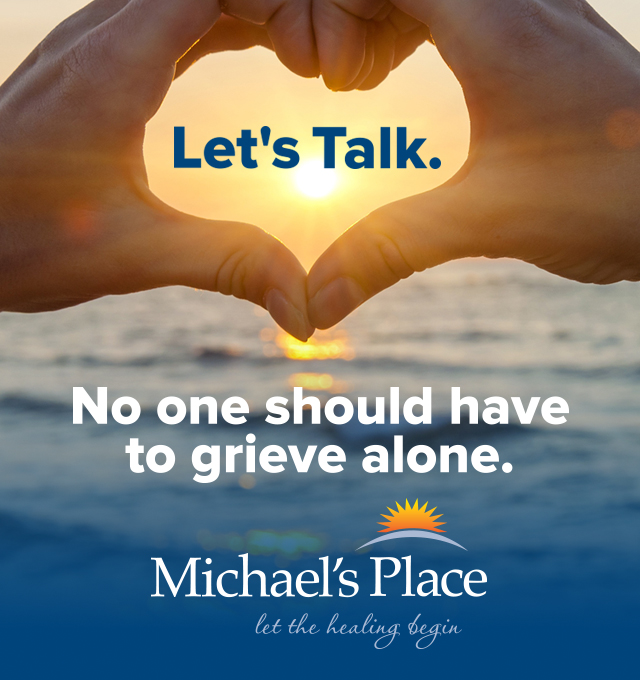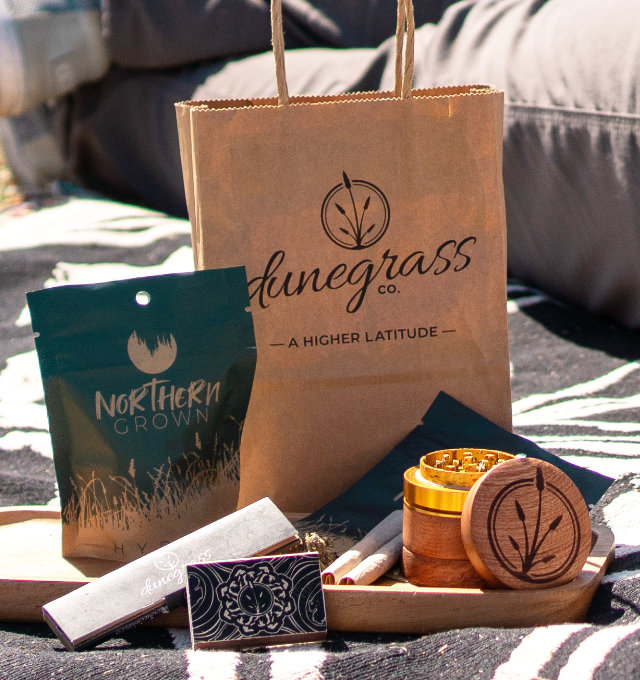 TC Curling Center Sweeps Past Expectations
Read More >>
Senior Services Take the Spotlight
Read More >>
Soon & McKeel Hagerty Launch New Foundation To Support Female Entrepreneurs
Read More >>
Two Hilton Hotels Planned for US-31/Three Mile Road Intersection
Read More >>
Peninsula Township Explores Becoming Charter Township
Read More >>
Your Fall Restaurant Guide
Read More >>
How Are We Doing? The Ticker Wants Your Opinion
Read More >>
Marentette Turns Down City Manager Offer
Read More >>
City to Talk PILOT Policy, Zoning Changes, Grandview Parkway Reconstruction
Read More >>
Local Homeowners Push Back Against Consumers Energy Over Tree Removals
Read More >>