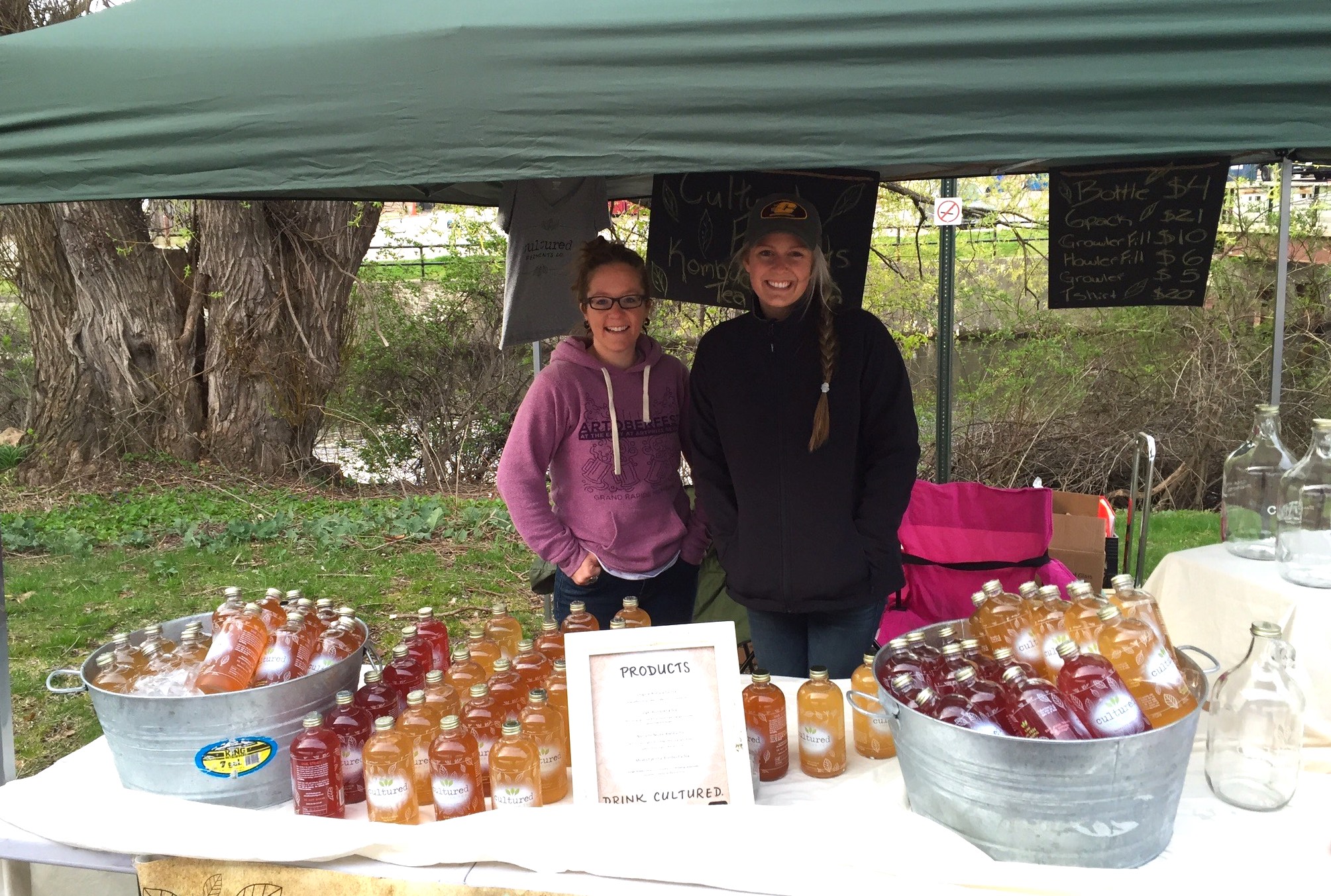 A Tribute To Restaurateurs Who Started Outside
By Ross Boissoneau | March 29, 2020
In these unprecedented times for restaurant operators, The Ticker decided to pay tribute to a few who got their start standing outside on chilly mornings. More than a few Traverse City eateries were born at what could be considered the town's restaurant incubator – the Sara Hardy Downtown Farmers Market. From Third Coast Bakery to Press On Juice to Bubbie's Bagels, a round (or two or three) at local farm markets paved the way to a brick and mortar location.

Heather Burson, owner of Third Coast, started her gluten-, dairy- and soy-free bakery in response to her husband's dietary needs when he was suffering from cancer. As he recovered, she began sharing her creations with friends who encouraged her to market them.

"I started at the Empire Farm Market," says Burson, noting it was the only one she could get into at the time. That was in 2013. Since then she's expanded through wholesale operations to stores, schools and cafés across the region before opening her own storefront in May 2018 across the street from and just east of Munson's Foster Community Health Center.

And she still sells her wares at farm markets. "Our farm market participation has not stopped. It draws people."

Sam Brickman's story is more recent. The longtime chef at Fustini's left there last April, and by June was selling bagels at the downtown farmers makret. "I always wanted to do my own thing. I'm Jewish and from Detroit and ate bagels every day. Bagels made sense. I could express family recipes," he says.

"Tricia (Phelps of Taste the Local Difference) approached me about the farm market. She said it was a good testing ground," he notes.

Apparently she was right. After a successful summer, he opened Bubbie's Bagels in the Campus Plaza a month ago. He's already hit sales he projected he might reach after three years, though the current crisis has depressed those numbers. Brickman says he's still selling bagels, with orders called in and delivered to waiting customers outside.

As CEO of the statewide local food marketing organization Taste the Local Difference, Phelps says it is part of her responsibility to assist people like Brickman, Burson and others. "I consider Taste the Local Difference's mission to be two-fold: to educate consumers about local food's value and to support local food entrepreneurs," says Phelps.

She says the organization's role at the Sara Hardy Farmers Market is organizing events and offering platforms for start-up operations to make connections. "It's a great incubation space," she says.

Others agree. Courtney Lorenz launched Cultured Kombucha at the Sara Hardy Farm Market in May 2015. "I had three five-gallon batches and sold out in about 20 minutes. I knew it was viable," she says.

It's led to wholesaling to numerous stores around the state, and Lorenz still participates at the farm market. Her kombucha is even on tap at the new Five Shores Brewing in Beulah – which like other places is offering curbside and delivery.

Kristin Rockwood started her beverage business, Press On Juice, at the downtown market as well. Now she owns the building on Eighth Street where Press On Juice Café offers various plant-based foods and beverages. "I love the people at and who support the farm market. I only stopped (offering her wares there) last year – it was just too difficult to find enough employees," she says.

Maybe a more permanent location isn't all that permanent. Ryan and Lisa Moberly of Rad.ish Street Food are going from pop-up events to a food truck.

"We started at the farmer's market," says Lisa Moberly. While initially unsure about how their vegan foodstuffs would be received here – "In Long Beach it is on every corner" – she says they immediately found an enthusiastic reception. "It was amazing."

So amazing they bought a 1966 Streamline trailer, which they're now outfitting for use this summer. Down the road, Moberly says they are planning a brick and mortar location. "It's in our five-year plan," she says.
Comment
Flooding Hits Munson/Commons, Closes Streets, Causes Sewage Release
Read More >>
Venture North, Traverse Connect Launch Resiliency Fund
Read More >>
Untreated Sewage Released Into Boardman River
Read More >>
National Cherry Festival Foundation Launches Virtual Run Series
Read More >>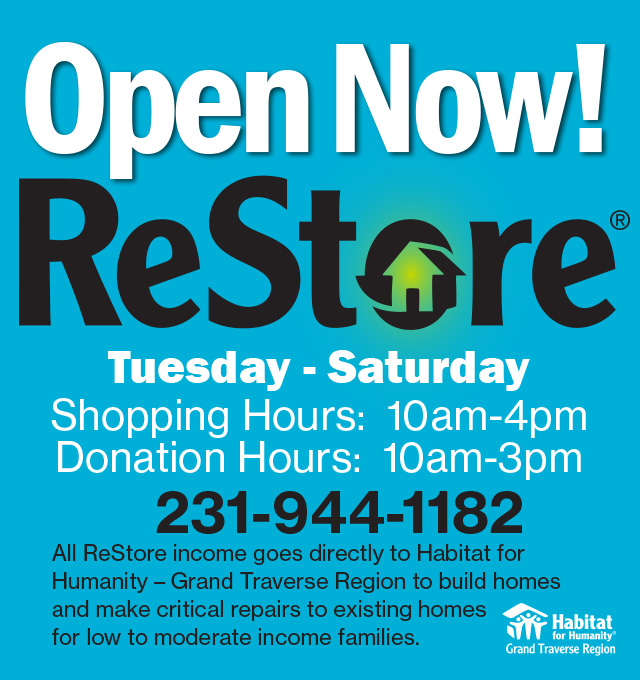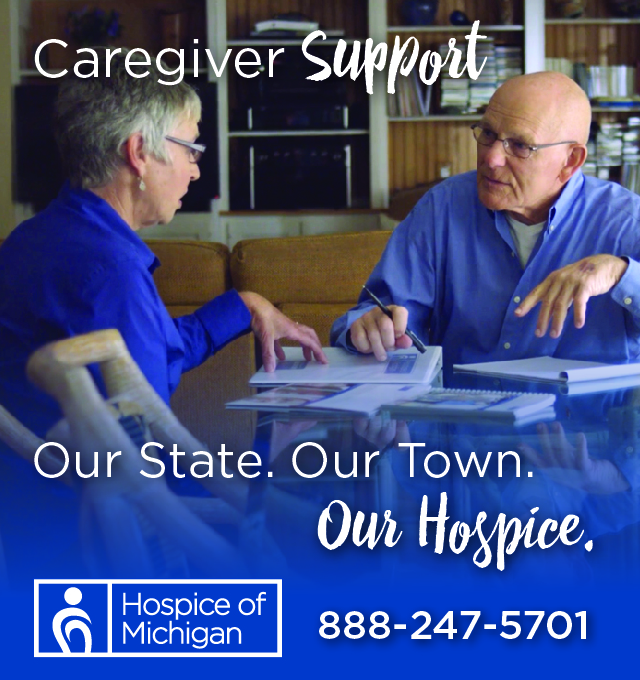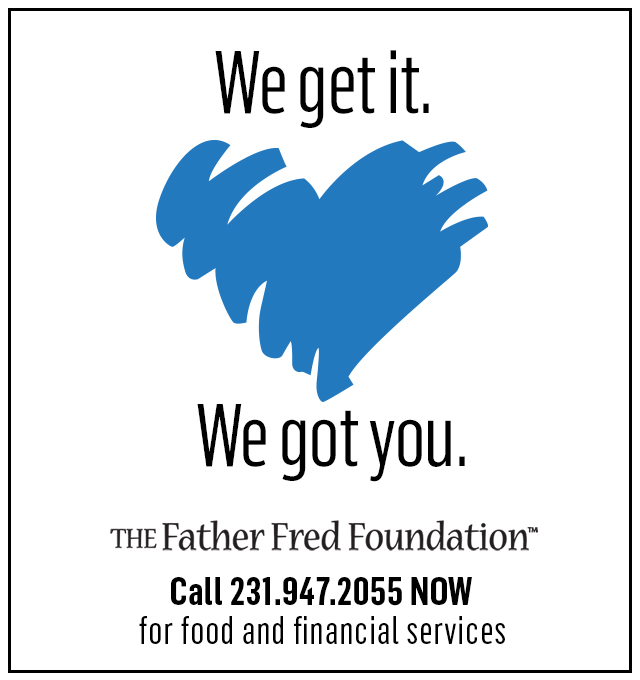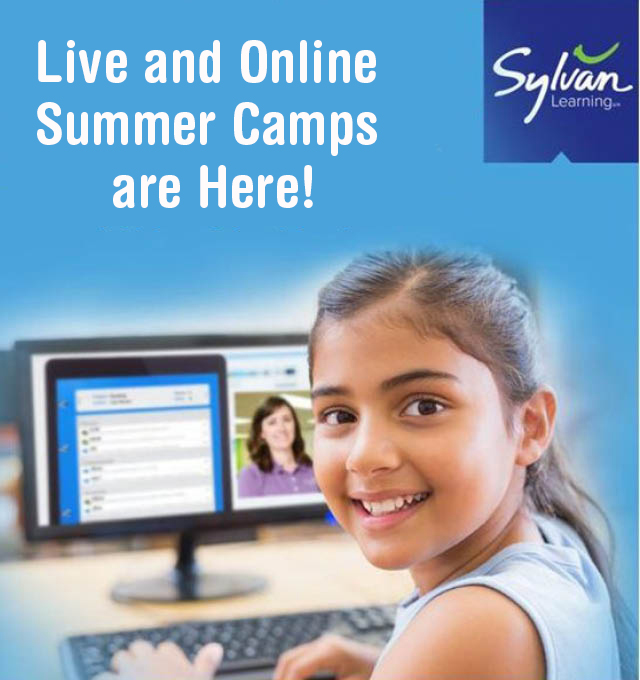 Pit Spitters To Host Virtual Opening Day Today
Read More >>
How Much Use Is Too Much For Boardman Valley Nature Preserve?
Read More >>
Back To Cubicles? Northern Michigan Offices Are Going To Look Different
Read More >>
911 Reports Slower Weekend Than Past Years, But With New Pandemic Calls
Read More >>
Four Big Questions About Traverse City's Upcoming Tourism Season
Read More >>
When Northern Michigan Bought Things With Traverse Dollars
Read More >>
How Big Was Traverse City's Big Weekend?
Read More >>
Meet The Fascinating People Of 2020
Read More >>
TCAPS Associate Superintendent Jame McCall To Retire
Read More >>
Turtle Creek, Leelanau Sands Casinos To Open
Read More >>