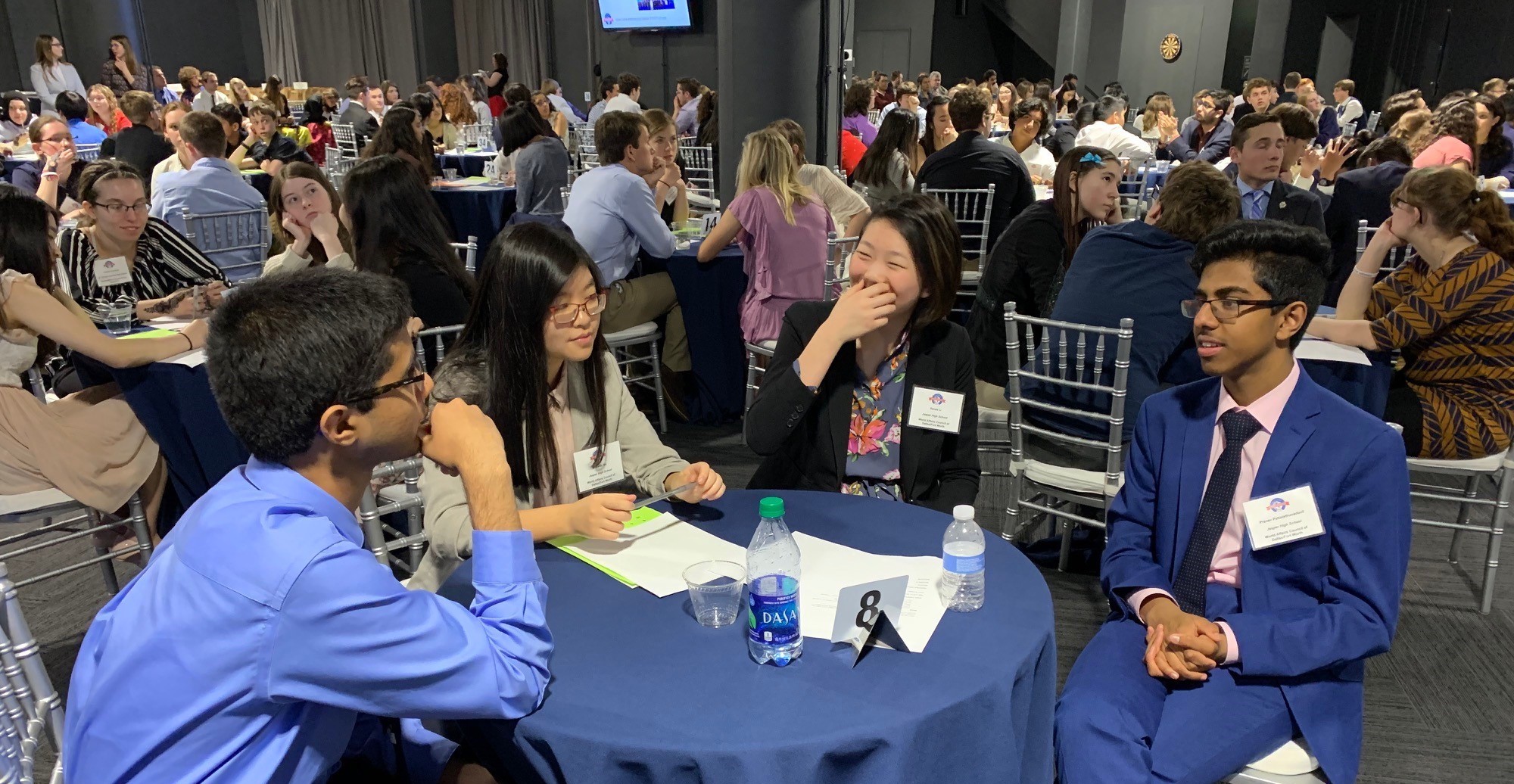 Academic WorldQuest Registration Opens
Nov. 9, 2019
Area high school students interested in learning about the world and testing their knowledge against other like-minded students can do so at the annual Academic WorldQuest competition. Registration is now open to all students in Antrim, Benzie, Grand Traverse, Leelanau and Kalkaska counties. Teams consist of four students and an advisor, and participation is free. This is the seventh year the International Affairs Forum and Northwestern Michigan College have organized Academic World Quest. All participating students will have the chance to win door prizes plus enjoy a free lunch the day on Feb. 6, 2020 at NMC's Hagerty Center from noon to 4pm. The winning team will travel to Washington, DC to compete at the national level in late April next year.

To register, email juliedoyal@yahoo.com to indicate your school's interest by Nov. 29. Teams will answer ten rounds of ten multiple-choice questions. Study materials are provided.
TCAPS Recall Hits Legal Snag
Read More >>
Public Input Sought On Airport Becoming Authority
Read More >>
Garland Street Closed Friday, Monday
Read More >>
Traffic Signal Work At M-72/Elk Lake To Start Monday, Continue Through May
Read More >>
Median Coming To US-31; Aim Is To Prevent Accidents, Help Pedestrians
Read More >>
Roundabout Coming To Blair Townhall Road, Six More To Follow Across GT County
Read More >>
TADL Offering Fine Forgiveness In December
Read More >>
Traffic Projects On Deck: Pedestrian Crossings, Front/Madison, Parking Rate Study
Read More >>
When Will Pot Sales Begin In TC?
Read More >>
Damaged Toyota Sought By Police
Read More >>
Join Us For A Special Recess Of Giving Tonight!
Read More >>
Munson, Nurses Association Reach Settlement Over Nurses' Rights To Talk About Work Conditions
Read More >>
Welcome To The Golden Age Of Shipwreck Hunting
Read More >>
Inman Recall Effort Goes To Court
Read More >>