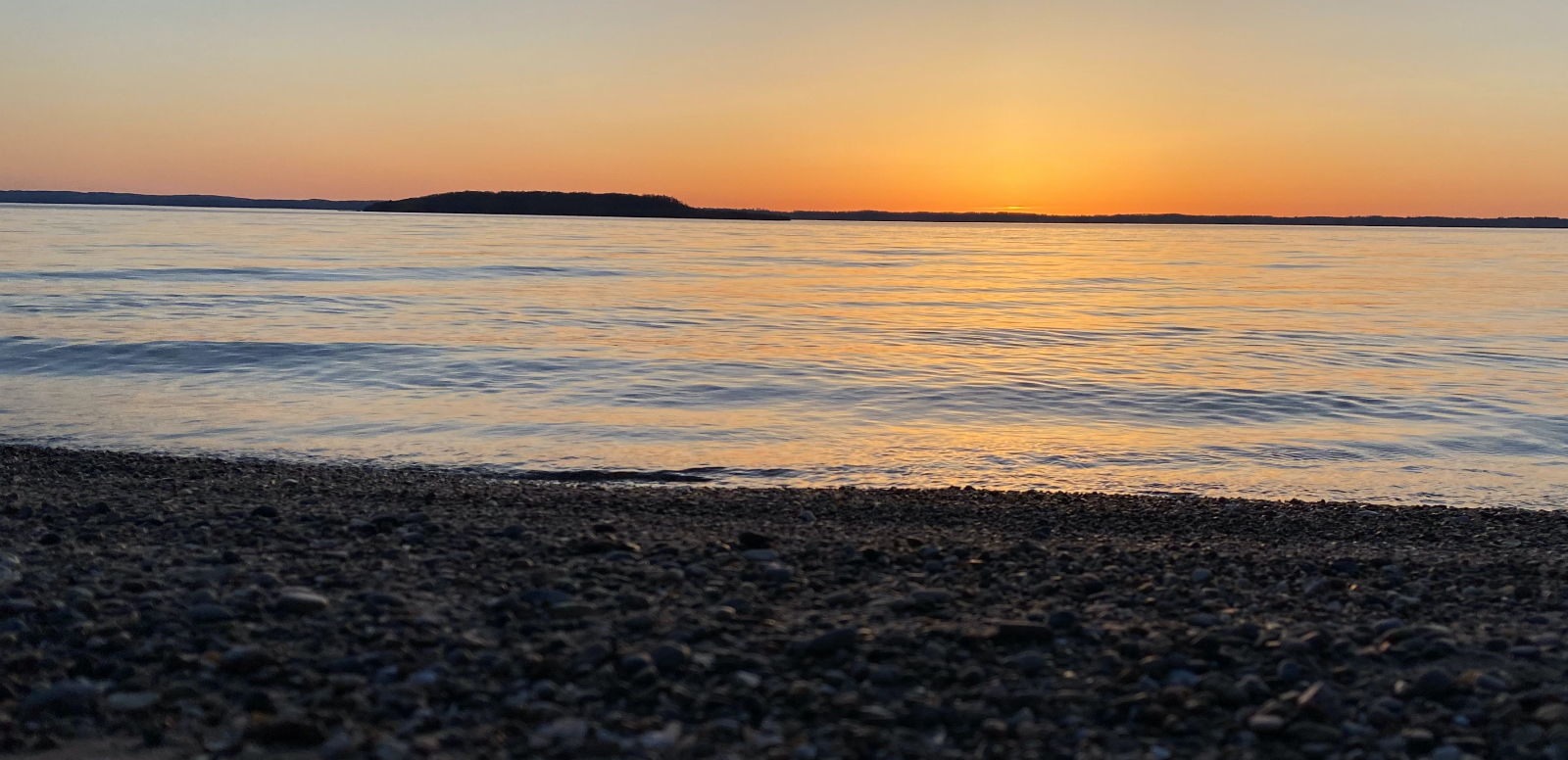 All About The Bay: Boat Slips, Water Temps, Beach Closures & More
By Craig Manning | June 4, 2021
Is Grand Traverse Bay warm enough for a weekend swim? What are your chances of securing a marina slip this year? And what about those record water levels and the occasional summer beach closures for contamination? Just in time for summer, The Ticker crunches the numbers that affect the water economy in and around the bay.
Water Levels
According to Heather Smith, Baykeeper for the Watershed Center Grand Traverse Bay, the highest "May monthly average water level" on record for Lake Michigan – Huron (which she says are "considered one lake, hydrologically") was May 2020. The May monthly average hasn't been calculated yet for 2021, but numbers from April indicate a slight improvement: Water levels for Lake Michigan – Huron are down about 17 inches from where they were last May, but are still 22 inches higher than the long-term average.
"So, we're not nearly as high as we were last year at this time, but we are still well above average," Smith concludes. "An important thing to keep in mind is that we are talking about an elevation. Lake levels dropping 17 inches or so since last year means that some beaches have grown – or, more accurately, they've 'returned' – by 15 feet or more, depending on the grade.
Shoreline Health
Landowners and government municipalities alike have reason to celebrate the return of 15 feet or more of beach space and coastal land. In the past year, The Ticker has reported numerous times on issues related to high water, ranging from threats to private homes to the crumbling of Bluff Road. As water levels recede, these types of property risks become less dire.
However, Smith is quick to caution that water levels falling don't immediately solve the problems that last year's water levels caused. High water causes erosion and threatens "structures and infrastructure built too close to the water's edge." That damage is still there, as are the protective structures that property owners put in place to stave off the rising water.
"2020 brought a record number of shoreline armoring permits – so, rock riprap and seawalls – across the state," Smith explains. "While we don't have a final tally of the length of shoreline hardening along Grand Traverse Bay, we suspect that thousands or hundreds of thousands of feet of shoreline may have been hardened during 2020. This significantly reduces shoreline health and near-shore habitat complexity."
Water Temperatures
While Traverse City has had its fair share of summer temperatures already this spring, that doesn't mean the bay has yet reached summer swimming temperatures. Bay temperatures fluctuate quite a bit throughout the season depending air temperatures, wind direction, and water depth.
Smith says current water temperatures in the bay are hovering around 50 degrees Fahrenheit. There are no National Oceanic and Atmospheric Administration (NOAA) buoys with continuous water temperature monitoring in Grand Traverse Bay itself, but the closest buoys – at Point Betsie, north of Frankfort, and in Little Traverse Bay – showed respective readings of 49.3 and 47.8 degrees Fahrenheit at the time of this writing.
While current water temperatures in the bay are at or above typical late May/early June averages, per the Army Corps of Engineers, Smith says swimmers should take caution.
"Warm air temperatures may tempt people to swim or paddle, but water temperatures below 70 degrees Fahrenheit can be extremely dangerous," Smith explains. "If folks want to get out on the water in a paddle-powered vessel, its safest to do so wearing a personal flotation device and a wetsuit or dry suit…"
Marinas
It might not be swimming season yet, but Memorial Day typically does mark the start of boating season. If you're in the market for a slip at a local marina, though, you might have to wait a year or two – or 20.
According to Shane Dilloway, dockmaster for Duncan L. Clinch Marina, demand for seasonal slips at the harbor is so high that the current waitlist is 281 names long. Compared to demand, the marina has just 119 slips, and only 71 of them are seasonal (with the other 48 reserved for transient use). Those 71 slips are further divided across seven slip types, ranging from 24-60 feet in length. While Dilloway says he typically advises waitlist applicants "to anticipate a 5-7 year wait," he also notes that Clinch has had boaters on the waitlist in the past who have waited 10-12 years for a slip to open up.
And it's even worse down the road: Jim Kostrzewa, harbor master for Harbor West Yacht Club, says the marina's waitlist is "so long we are no longer taking names."
Water Quality and Ecosystems
From June 16 to September 8 this summer, the Watershed Center will be monitoring 14 public beaches along Grand Traverse Bay for signs of E. coli. While the organization is prompt to close beaches when elevated bacteria levels are detected, Smith says it's not possible to predict how many closures will happen.
Last year, the monitoring program triggered "dozens of beach closures on Grand Traverse Bay." Many of those, Smith notes, were a result of "sanitary sewer overflows from the City of Traverse City on three extreme rain events." Even without those overflows, though, Smith says that "precipitation, proximity of beaches to storm drains, sewage or septage leakage," and other factors will always bring about water quality concerns from time to time.
"To be safe at the beach this summer, we suggest folks pay attention to beach monitoring results found on the Watershed Center's Facebook page, as well as the Michigan BeachGuard System," Smith continues. "Further, it's safest to avoid swimming at beaches adjacent to storm drains during or immediately after rain events."
E. coli bacteria isn't the only threat to the health of the bay or its beaches: Trash and littering is another big problem the Watershed Center is working to combat. This spring alone, the organization removed nearly 1,000 pounds of trash from "over 30 beach stretches along Grand Traverse Bay."
There's also a less immediately noticeable threat: invasive species. Scientists have estimated that the Great Lakes collectively harbor more than 180 invasive species, from mussels to fish. Smith says people interested in learning more about these species – and specifically about which ones "pose an immediate or potential threat to Michigan's economy, environment, or human health" – can do so by exploring Michigan's "Invasive Species Watch List."
Comment
MSU President Visits TC; Talks Student Enrollment & Vaccinations, Athletics, Local Partnerships
Read More >>
Cases Low, Vaccinations High -- But So Are Concerns For Local School, Health Officials
Read More >>
Sixth Street Closure Next Week
Read More >>
Delta Variant Now In Grand Traverse County
Read More >>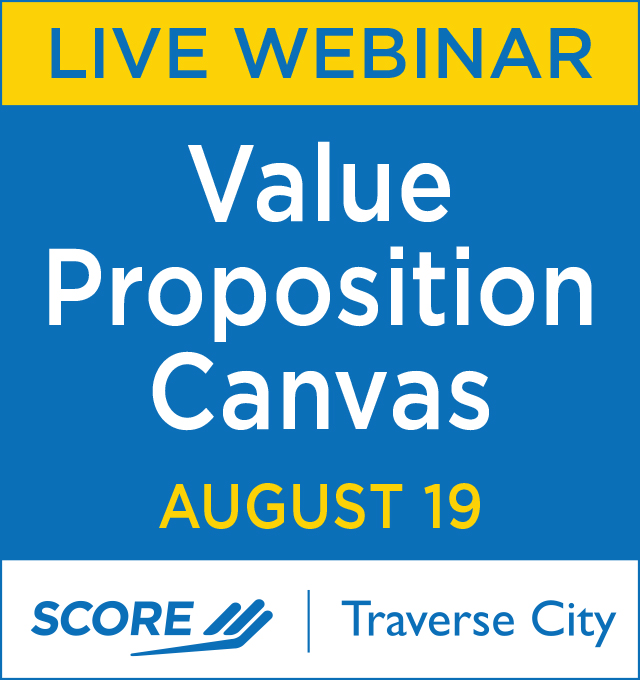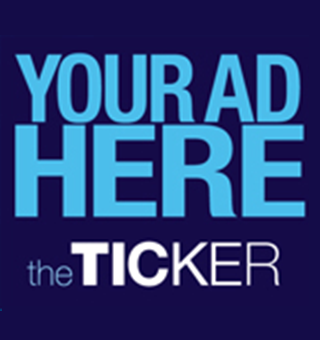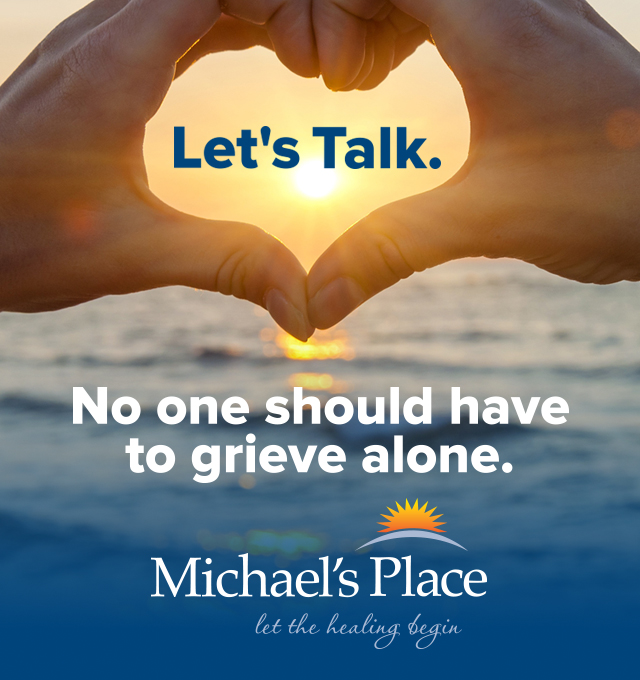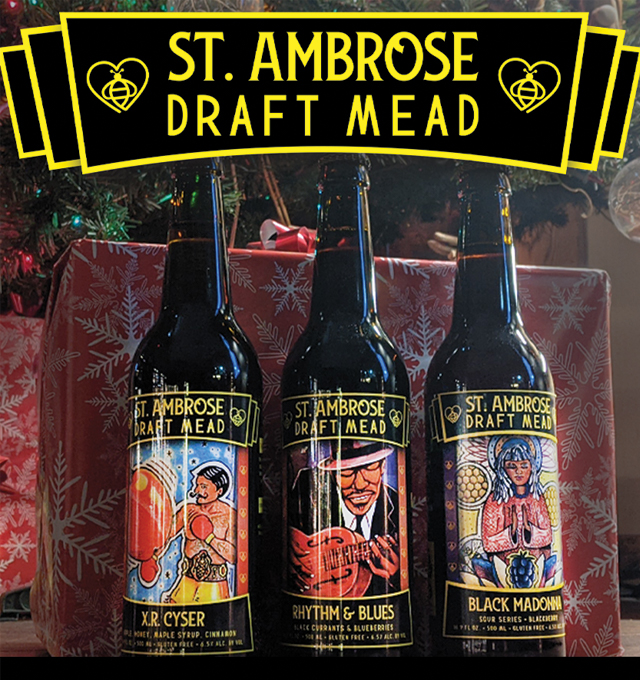 (Desperately) Seeking Workers: Behind Traverse City's Employment Crisis
Read More >>
TADL Institutes New Library Fine Procedures
Read More >>
Here's Who's Running For City Commission
Read More >>
Ironman Charity Challenge To Benefit Five Local Nonprofits
Read More >>
Where To Eat This Summer
Read More >>
Three Mile Trail Route Unveiled
Read More >>
PACE North Names New Executive Director
Read More >>
Expedited Appeal Rejected In FishPass Lawsuit; Court Case Will Proceed On Normal Timeline
Read More >>
Night Out In Kingsley Wednesday To Feature Live Music, Car Show, More
Read More >>
TC Voters To Decide City Manager's Spending Authority
Read More >>