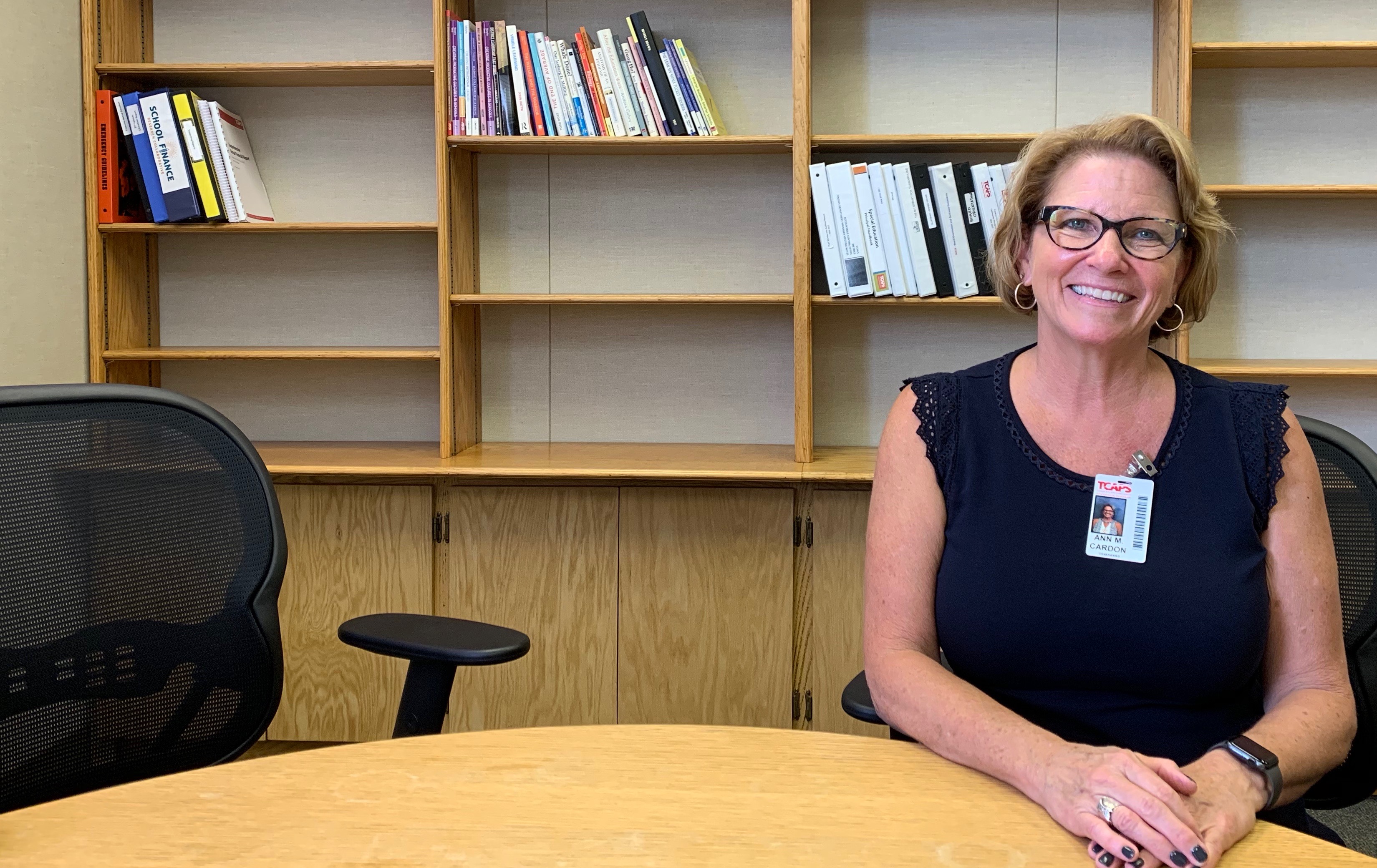 Ann Cardon Prepares For TCAPS Leadership, "Huge Challenge"
By Luke Haase | July 22, 2019
Incoming Traverse City Area Public Schools (TCAPS) Superintendent Ann Cardon says she's ready for a "huge professional challenge" when she takes the helm August 1, though she adds she's faced much bigger challenges before: Married 38 years with two children, her youngest son died five years ago at 27 years old. Cardon, 58, formerly the leader of the St. Joseph (Mich.) Public Schools, was a quick and unanimous choice of the TCAPS board in May to succeed Paul Soma, who's retiring. The Ticker sat down with Cardon as she prepared to move into Soma's office and formulate her initial plans for the district.
Ticker: Why did this particular job appeal to you?
Cardon: Traverse City has always been my spot. People who know me, when this job came open, said, 'We knew this was on your list.' We thought about it when the job opened up five years ago, but I had only been on my job two years, and that just didn't feel right. But I'm originally from Whitehall and I just love Traverse City. My brother lives here, and his wife actually works in the district. And it's a huge professional challenge; that's the other reason. You know, I've always taken bigger jobs, bigger districts with every new job. I just enjoy the challenge of finding a district's rhythm and flow, where I fit, where the works needs to be. To go from 3,000 students and a $30 million budget to 10,000 students and a $100 million budget is just the next step. I'm ready!
Ticker: And what are the positives of this job?
Cardon: Well, the fine arts program without a doubt. Has its own Montessori. Great community support, to get a millage vote with a 70-30 ratio just shows the community believes in and trusts the district. The schools rank nationally. There's great innovation work going on. It's just a really a prime place.
Ticker: What leaps off the page in terms of the numbers? Big issues or priorities?
Cardon: That's the beauty: There's no huge crisis looming right now. I'll present my entry plan to the board on August 12 and that will have more detail about what I see. Certainly the Northern Michigan Partnership and the MDE [Michigan Department of Education]. Paul and the board have been great getting me up to speed on that. It's a great program and we'll have to work through that.
Ticker: So by 'entry plan,' you mean your 90-day blueprint?
Cardon: Right. It'll be, 'Here's what I'd like to do.' Like I said, every district has its own language, rhythm. So I'll present, 'Here are the people I need to be speaking to, here are areas I want to focus around, here are questions I have,' and I'll be asking for their input.
Ticker: What's your leadership style?
Cardon: It's collaborative. I'm collaborative in nature in general. The structure that's set up already here will fit my style really well. I've been meeting one-on-one with executive team members, and I rely on the expertise of those who have those roles, so we'll be working very closely. But I'm very involved. I like to be out and about. In my previous job I even met often with student advisory groups just to hear what it's like to be a student. I always have an open door policy.
Ticker: What about coming in following the investigation around tension between the former superintendent and some female administrators?
Cardon: You know, I've known Paul for years, and I've never found Paul to act in that manner. And I'd also say that, as I walk in this building and see it's almost all women, I'd be hard-pressed to comment on that.
Ticker: But what about being the first female superintendent in TCAPS history?
Cardon: I think it's somewhat sad that we still have to talk about something like that in 2019. Females are just as capable, and the skill set I'm bringing is different than Paul's. He sort of had expertise in finances and facilities; I come with a curriculum and instruction background, and that will be my focus most likely. But he's done some really great things here.
Ticker: You spent a few days here over the past few weeks. Have you been meeting the people and seeing the facilities?
Cardon: Yes. Last week Paul and I toured several of the schools. It's pretty impressive. The first building we visited was Central Elementary, and there's just something about an old elementary. But then we went to Eastern [Elementary] for the last visit of the day and wow. I said, 'This is what an elementary needs to look like and fit our instructional model.'
Ticker: Have you found a home in Traverse City yet?
Cardon: We did! The movers are packing our stuff as we speak. We spent a weekend looking for a house and found one on the west side of town. We'll be moving soon, and I'll be starting August 1, but hopefully taking a few days in between to take some time off and visit the Porcupine Mountains.
Comment
For Kristin Rice, Space Is The Place x2
Read More >>
Space: The Next Frontier For Pugsley?
Read More >>
New Publication Provides Access To Local Demographic Data
Read More >>
Woman Arrested For Drunk Driving After Getting Stuck In Snowbank
Read More >>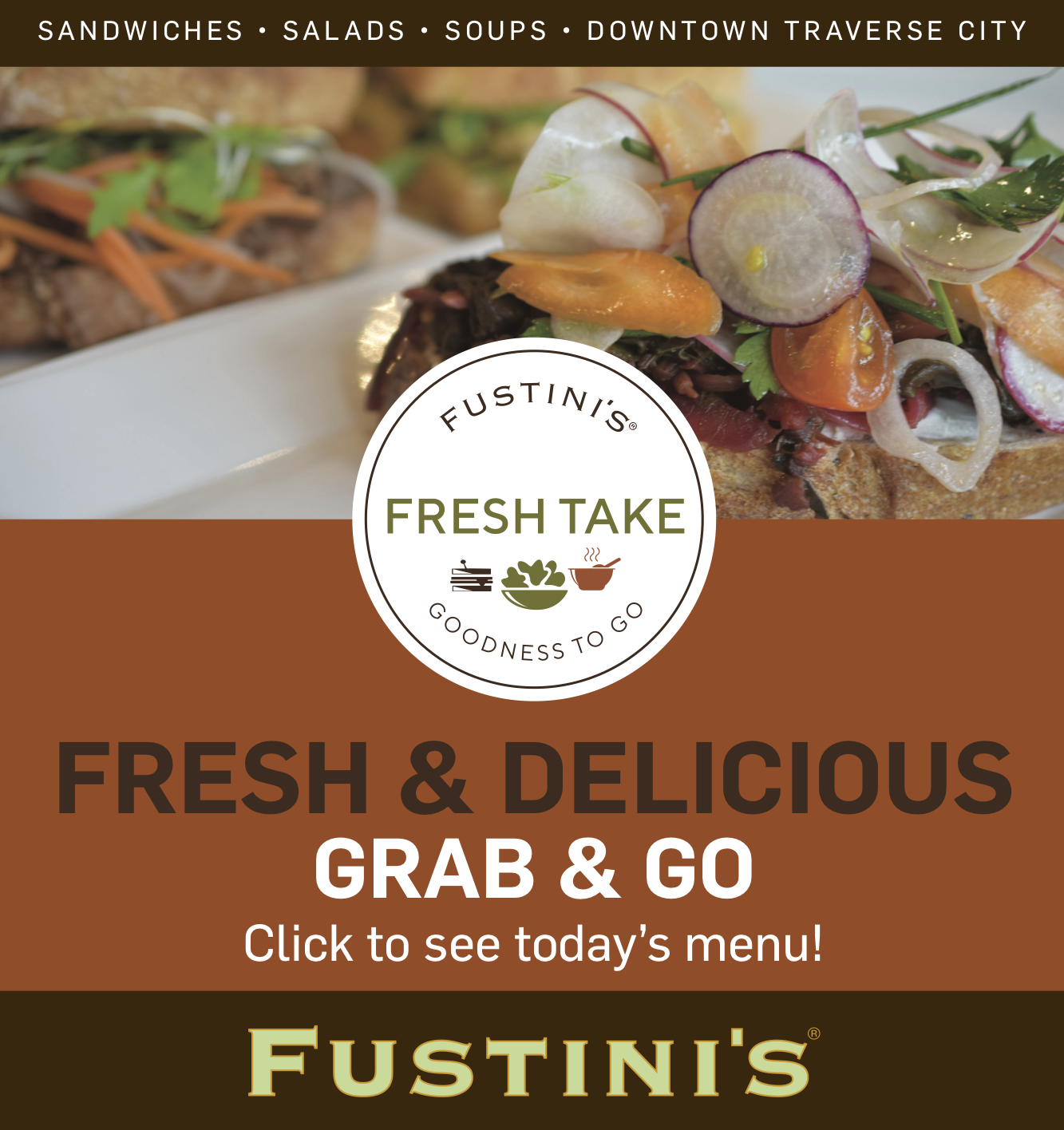 Local Child Care Study Outlines Shortcomings
Read More >>
Hunting For WWII Aircraft, U-Boat In Grand Traverse Bay
Read More >>
Palmer Woods Expansion, M-204 Bridge Project Coming To Leelanau
Read More >>
New Combined Job Fair To Debut
Read More >>
Planning For 2020 Traverse City Ironman Continues, As Does Debate
Read More >>
Another Local School Goes Solar
Read More >>
Save The Date: March Recess At State Street Market
Read More >>
Car Crashes Into Empire Township House
Read More >>
TIF 97, Jail Mental Health, Proposal To Combine Elected Positions Top County Agenda
Read More >>
Couple Arrested For Assaulting Teen
Read More >>