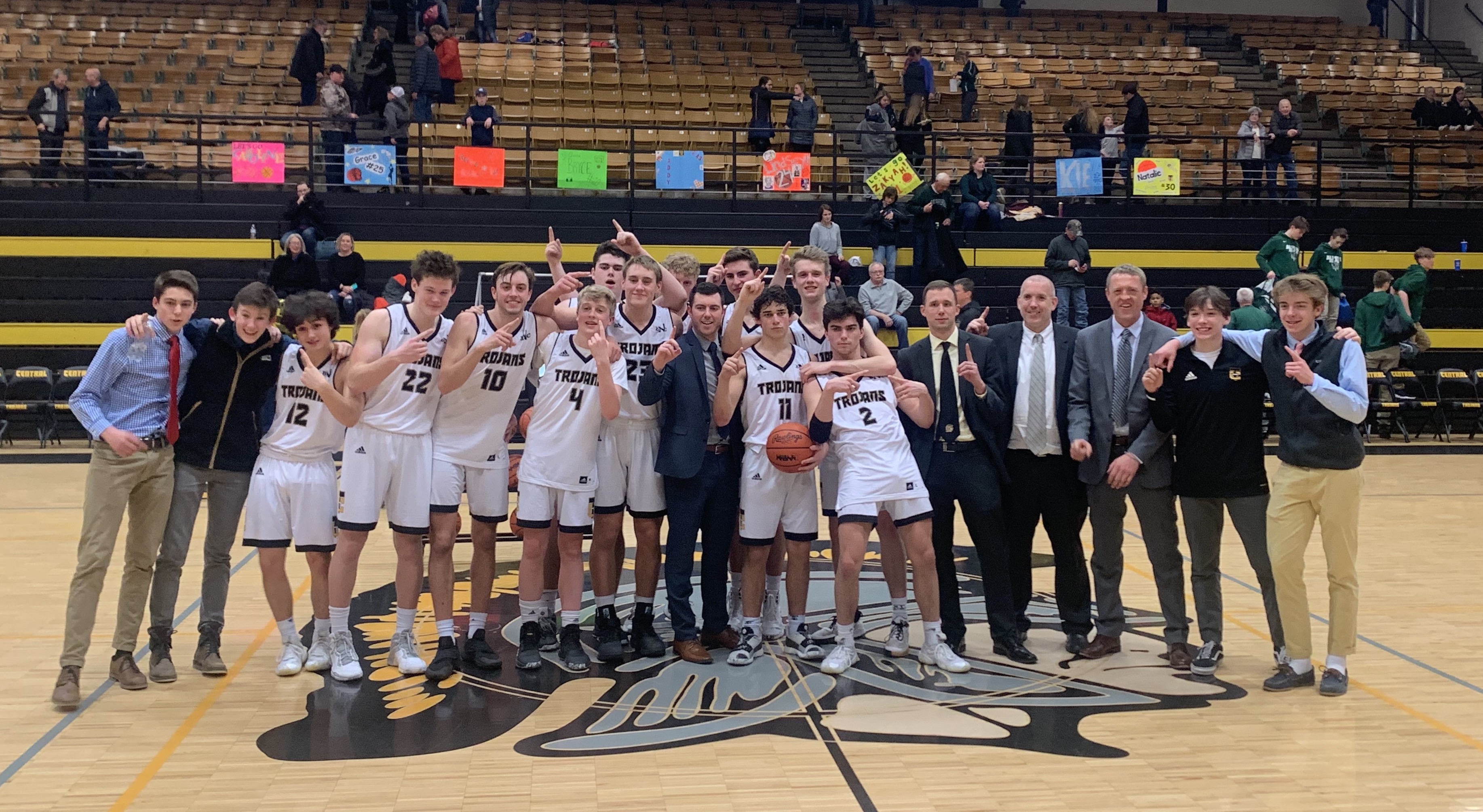 At 19-3, Will The Basketball Team Get To Play For A Championship?
By Craig Manning | April 1, 2020
COVID-19 (coronavirus) has put an indefinite pause on the world of athletics, from professional and NCAA sports to here in Traverse City, where high school student-athletes in are in limbo as the state considers keeping schools closed for the remainder of the academic year and calling off entire athletic seasons.
According to John Johnson, director of broadcast properties for the Michigan High School Athletic Association (MHSAA), nothing's been decided about how to handle the high school spring sports season or how to close out unfinished winter sports seasons.
"We're still very hopeful that we will be able to finish our winter tournaments and conduct some semblance of a spring regular season and tournament season," Johnson tells The Ticker. "Of course, that, like a lot of other things going on right now, is not within our control. We'll take our lead from the appropriate authorities and react with some ideas if we're given the opportunity to do so."
Before Governor Gretchen Whitmer announced a mandated closure of K-12 schools in mid-March, state tournaments had wrapped up in just four winter sports: wrestling, competitive cheer, skiing, and bowling. Other winter seasons – including basketball, ice hockey, swimming and diving, and gymnastics – were in the midst of their post-season tournament runs. Around the same time, many spring sports seasons were just starting their practice cycles. Whitmer's school closure put the remaining winter sports tournaments on hold and cast doubt on whether spring sports – including baseball, softball, track and field, lacrosse, boys golf, girls tennis, and girls soccer – would happen at all.
Johnson says MHSAA's best-case scenario is to resume competition in early May. That start date would allow spring sports to have a truncated regular season and a full tournament season. Then, in June, the MHSAA would hold any remaining winter sports tournaments.
"Everything right now is just ideas," Johnson says. "There is absolutely nothing we can talk specifics about until we are given a hand of cards to play."
In the meantime, Traverse City Central High School Athletic Director Zac Stevenson says that everyone is "in a state of wait-and-see."
"Our coaches have been fantastic," Stevenson says. "At least once a week, most of them are sending out workouts for their athletes to do at home, along with lots of positive thoughts. Even our fall coaches are getting involved in that, and getting their kids thinking about next year." He adds that, even if Governor Whitmer orders school buildings to close for the rest of the year – she has said she is working on a "comprehensive plan" and will be able to share more details in the coming days – there might still be hope for athletics. "You see stories of other states that have canceled school, but that haven't made the call on their spring sports yet."
If sports do end up being called off, Stevenson thinks the hardest part will be the lack of closure for senior athletes.
"I think about our boys basketball team, which has had one of the best basketball seasons in school history," Stevenson says. The team has a 19-and-3 record and was slated to play Marquette for a district title the day after Whitmer announced statewide closures. "To have the season stopped right before a big game, with no notice really – that has to be tough for the kids. I know it's tough for our coaches and it's tough for us as a department to see those kids asking, 'What if?'"
The COVID-19 closures could also have implications for students looking to play sports in college. While Stevenson says that most athletes likely to play at that level will already have been in conversation with coaches prior to their senior seasons, he does think a missed spring season could affect sophomore or junior athletes who want to play in college and need more play time and exposure to get on coaches' radars.
John Lober, now in his 51st year as head track and field coach for TC Central, is hopeful that kids who want to compete at the college level don't lose sight of those goals now. Lober is still optimistic that the track season might proceed in some form: he's urging his kids to be physically and mentally prepared to compete if and when MHSAA gives the go-ahead. If it doesn't, though, he thinks there might even be more opportunities for standout athletes to make their mark at the college level.
"What is going to happen, I believe, is that the smart college coaches are going to give more kids a chance to walk on during their freshman seasons," Lober says. "Maybe coaches won't give those kids scholarship money right away, but they'll give them a chance to train with the team and prove themselves. And so, kids who want to compete in college should be doing some things right now to aim for that. I know of a couple kids who really want to run in college who are still working hard every day, throughout this closure. Even if there's not a season, they're still working out because their goal is to run in college."
Comment
Flooding Hits Munson/Commons, Closes Streets, Causes Sewage Release
Read More >>
Venture North, Traverse Connect Launch Resiliency Fund
Read More >>
Untreated Sewage Released Into Boardman River
Read More >>
National Cherry Festival Foundation Launches Virtual Run Series
Read More >>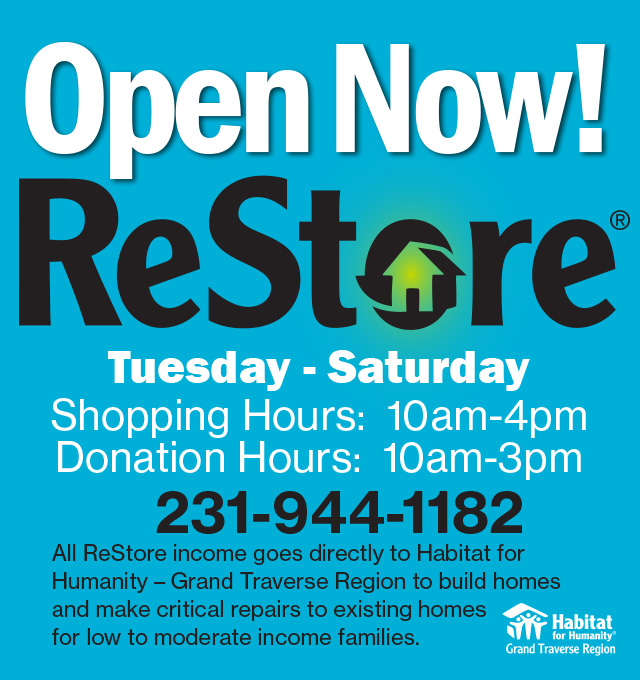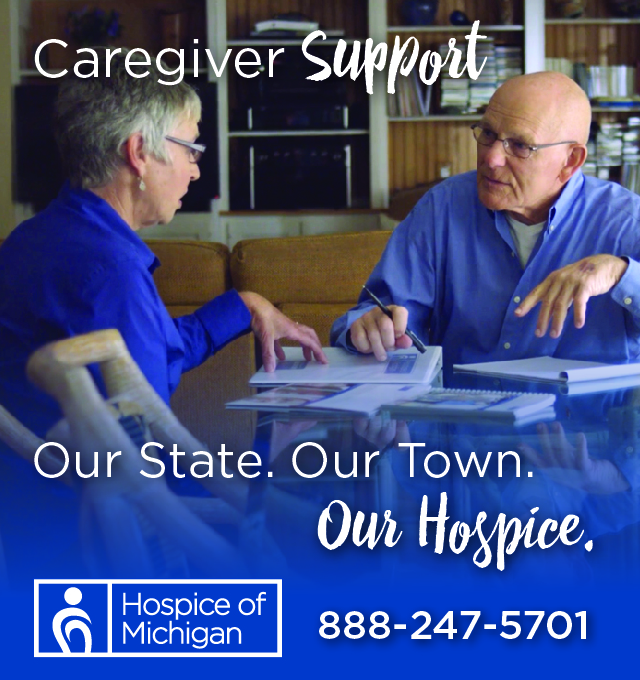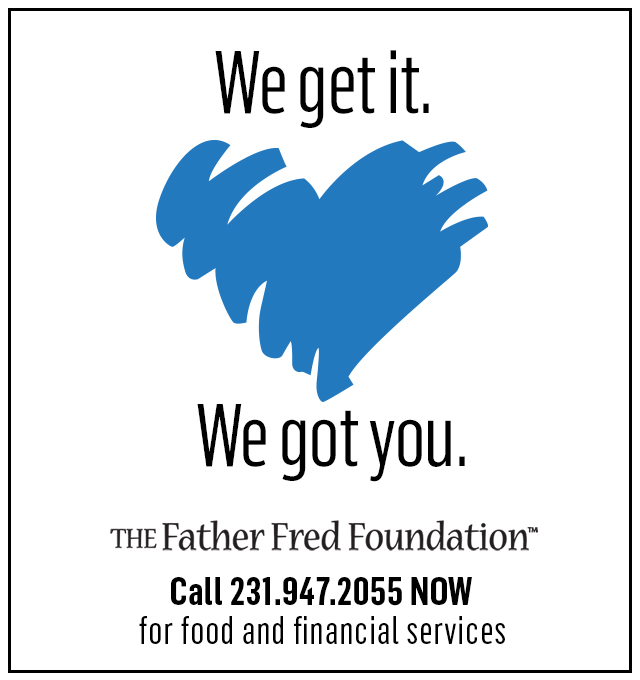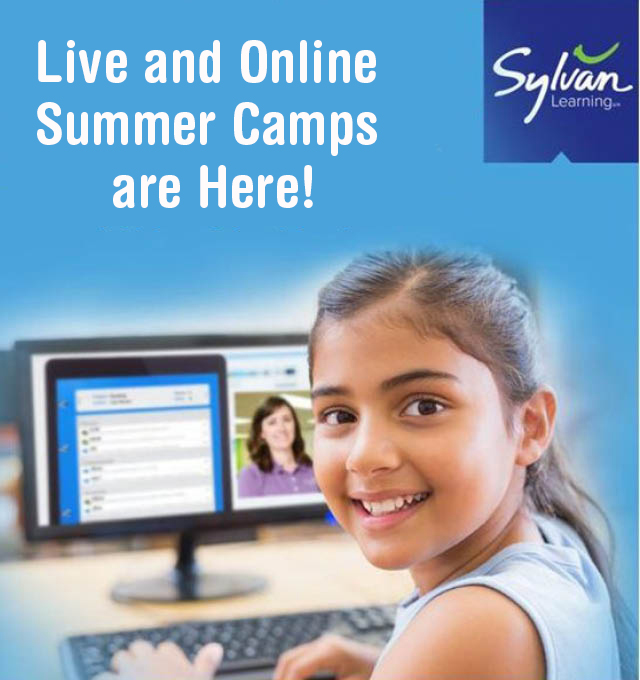 Pit Spitters To Host Virtual Opening Day Today
Read More >>
How Much Use Is Too Much For Boardman Valley Nature Preserve?
Read More >>
Back To Cubicles? Northern Michigan Offices Are Going To Look Different
Read More >>
911 Reports Slower Weekend Than Past Years, But With New Pandemic Calls
Read More >>
Four Big Questions About Traverse City's Upcoming Tourism Season
Read More >>
When Northern Michigan Bought Things With Traverse Dollars
Read More >>
How Big Was Traverse City's Big Weekend?
Read More >>
Meet The Fascinating People Of 2020
Read More >>
TCAPS Associate Superintendent Jame McCall To Retire
Read More >>
Turtle Creek, Leelanau Sands Casinos To Open
Read More >>