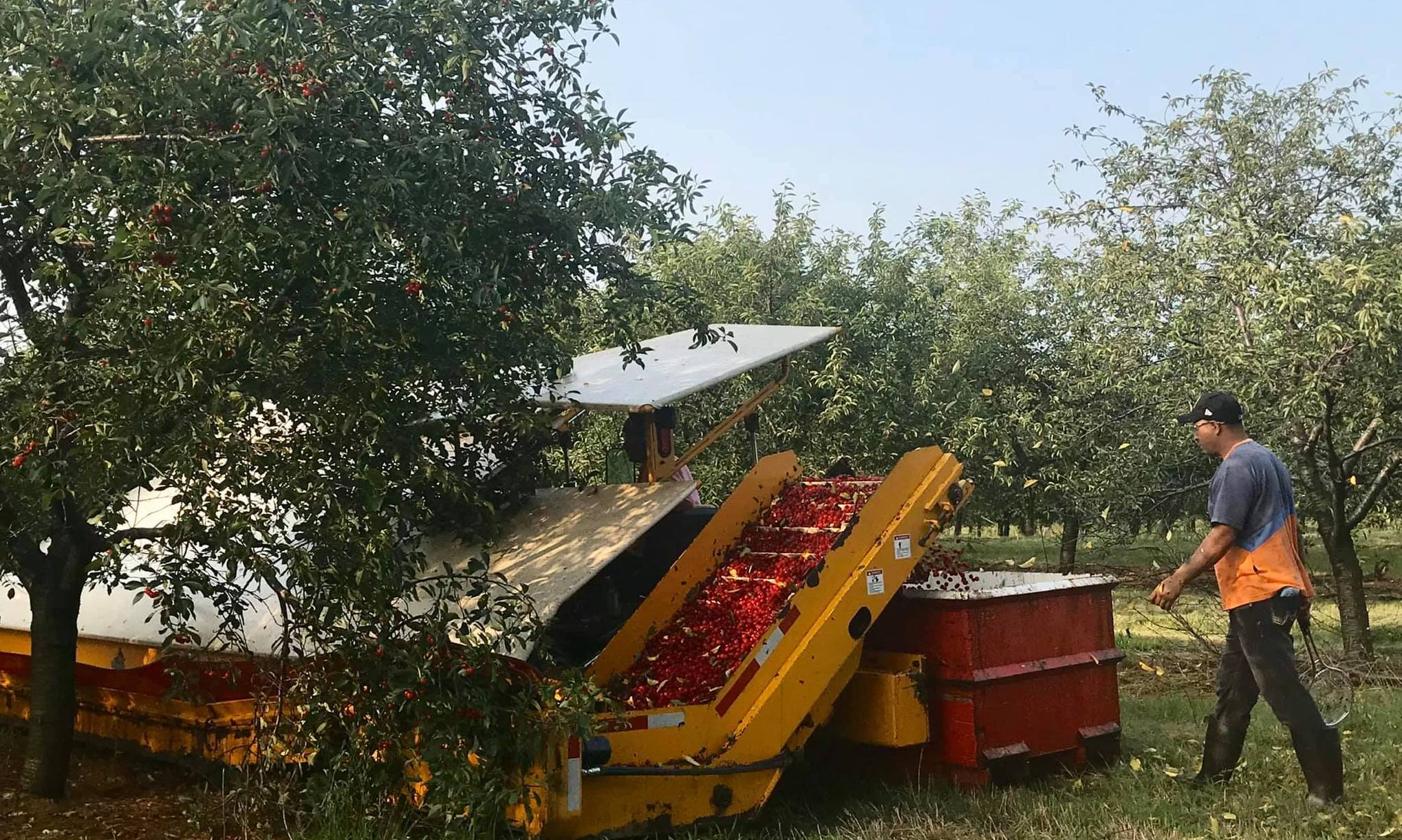 Bad Year? Try Being A Cherry Farmer.
By Craig Manning | Aug. 22, 2020
A late freeze, heavy rain, the continued onslaught of foreign competitors, and the global pandemic: just a few of the challenges local cherry farmers have faced this year, the outcome of which is the leanest tart cherry crop in many years.
According to the Cherry Industry Administrative Board (CIAB), the administrative arm of the Federal Marketing Order for tart cherries in the United States, northwest Michigan ended up with a 33-million-pound cherry crop in 2020, versus 103.39 million pounds in 2019. Michigan's woes directly impacted the size of the nationwide tart cherry crop, which was down to 127.5 million pounds this year from 257.23 million pounds in 2019.
Nels Veliquette – a local cherry farmer who serves as CFO for Cherry Ke and Cherries R Us and sits on the CIAB – says Michigan typically accounts for just under half of the national cherry crop. When Michigan catches a cold, he says, so does the rest of the industry. Such was the case in 2020.
"There were some early damages [to the tart cherry crop] from some very cold temperatures in the early part of the spring," Veliquette explains. "And then late in the spring, there was a cold snap at the worst time, right as blossoms were beginning to open. Once the cluster around the pistil in the flower starts to open up a little bit, it becomes much more susceptible to freezing."
The freeze hit southwest Michigan's crop the worst, reducing the region's normal 25-million-pound output to less than five million. In northwest Michigan, though, growers still felt the blow. Veliquette says Leelanau cherry farmers ended up with about half a normal crop, while those in Antrim County had about 25 percent. Grand Traverse – which itself is not a huge hub of cherry orchards – finished harvest with about 30-35 percent of its usual numbers.
In some cases, there weren't enough cherries left on the trees for growers to justify the costs of harvesting them. Isaiah Wunsch, who serves as CEO for the Old Mission-based Wunsch Farms, says the majority of the tart cherry trees on the peninsula failed to pollinate at all. "We wound up abandoning 40-50 percent of the remaining tart cherry orchards that we have left," Wunsch tells The Ticker. "There was a slightly stronger market for tart cherries than there has been for the last few years, but it wasn't really enough to offset the really low volumes that were out there [in our orchards]."
That's the good news: After years of oversupply in the tart cherry market, the smaller crop this year has led to a bounce-back in prices. The trade-off is that farmers and their workers have had to cover more ground (and do it more quickly) to harvest enough cherries to keep packing and processing plants running. Throughout the harvest season, Veliquette says his crews were netting about the same volume of cherries from 100 trees that they would have gotten from 10 in years past.
"It's all how you want to spin it," Veliquette says of the pricing/volume trade-off. "Last year, we got 15 cents a pound; this year, we got 50 cents a pound. But I had a quarter of my volume from last year, which is worse. I can probably make up the difference by making some insurance claims, because there were places where we went in and shook and maybe got 12 tanks of cherries, which hardly covered the cost of gas to go through the orchard."
That idea – of tart cherry crops not being worth the money it costs to maintain and harvest them – has been spreading throughout the Cherry Capital of the World in recent years. Wunsch says the decision to abandon half his farm's tart cherry crop this year was ultimately "not devastating" due to a multi-year effort toward diversification. Wunsch Farms grows a variety of crops, including apples, light sweet cherries, and dark sweet cherries. Sweet cherries, because they bloom a few days ahead of tart cherries, were largely spared from the late-spring freeze – though some were damaged by heavy rainstorms.
Sandy Rennie of Williamsburg's Rennie Orchards, meanwhile, says his farm took out the bulk of their aging tart cherry trees a few years ago, due in large part to the lagging prices for tart cherries. Since then, Rennie Orchards has diversified, growing apricots, peaches, raspberries, blueberries, and more.
Veliquette hopes this year will act as a "reset" for the tart cherry market, enabling farmers to sell their entire 2020 crops of fresh cherries and empty out their remaining inventories of 2019 frozen or processed cherries. Theoretically, such an inventory reset could solve some of the supply-and-demand imbalances that have led to low prices and diminishing returns in the tart cherry market for years.
The complicating factor, though, is foreign competition. Local cherry farmers spent the past few years lobbying for the federal government to take action against Turkey, which has been flooding the U.S. market with cherry products that, because of Turkish government subsidies, were able to drastically undercut domestic prices. That lobbying effort led the United States International Trade Commission (ITC) to place large tariffs on Turkish cherry producers last September. But those tariffs were temporary. In January, the ITC reversed its decision, ruling that the U.S. cherry industry had not been "materially injured or threatened with material injury by reason of imports of dried tart cherries from Turkey."
Despite that decision, Veliquette says the lobbying made a lot of noise and brought about a brief pause in the battle between domestic cherry producers and Turkish competitors. Domestic buyers that were taking advantage of cheap Turkish cherries before the ITC dust-up might be pausing those buying decisions now due to concerns about optics. Still, Veliquette says "the specter is out there" – and that if government isn't going to take steps to protect and support American farmers, it will fall on the consumers to do it instead.
"The pressure right now [for buyers to choose domestic cherries], it doesn't come from some government regulator; it comes from the public," Veliquette explains. "This is an issue that people know about, and in the court of public opinion, that can be way more damaging to a company than a fine by any government agency. But as soon as buyers think they can get away with it, [those Turkish cherries] will flutter right back into the market."
Comment
MSU President Visits TC; Talks Student Enrollment & Vaccinations, Athletics, Local Partnerships
Read More >>
Cases Low, Vaccinations High -- But So Are Concerns For Local School, Health Officials
Read More >>
Sixth Street Closure Next Week
Read More >>
Delta Variant Now In Grand Traverse County
Read More >>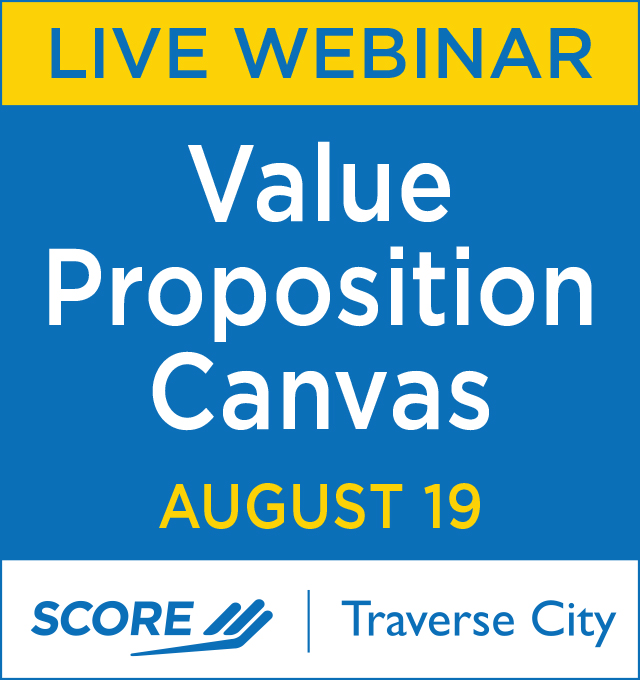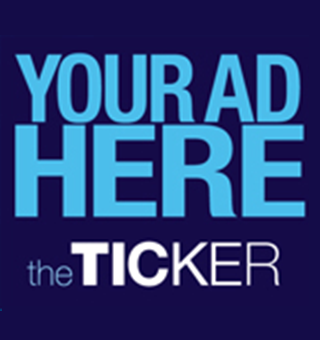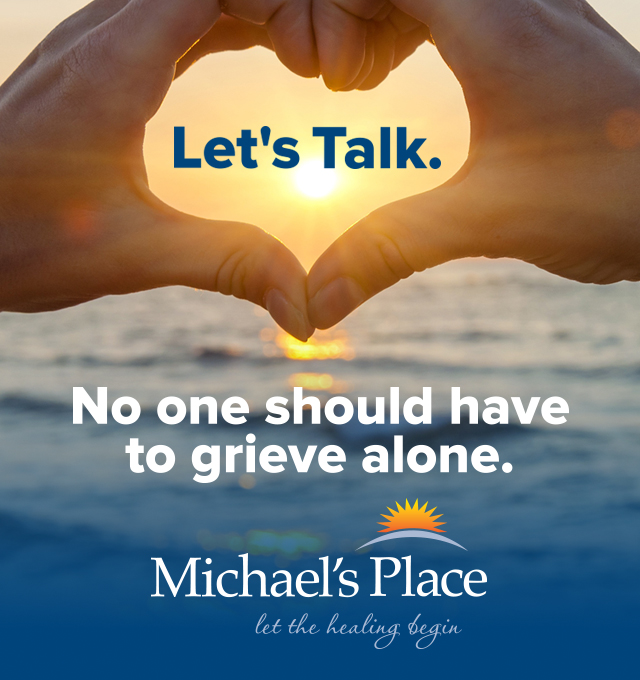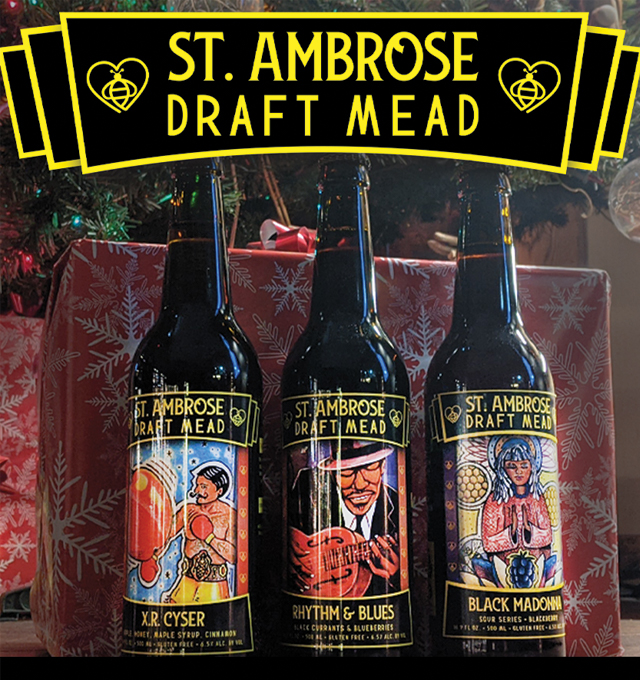 (Desperately) Seeking Workers: Behind Traverse City's Employment Crisis
Read More >>
TADL Institutes New Library Fine Procedures
Read More >>
Here's Who's Running For City Commission
Read More >>
Ironman Charity Challenge To Benefit Five Local Nonprofits
Read More >>
Where To Eat This Summer
Read More >>
Three Mile Trail Route Unveiled
Read More >>
PACE North Names New Executive Director
Read More >>
Expedited Appeal Rejected In FishPass Lawsuit; Court Case Will Proceed On Normal Timeline
Read More >>
Night Out In Kingsley Wednesday To Feature Live Music, Car Show, More
Read More >>
TC Voters To Decide City Manager's Spending Authority
Read More >>