Better Transportation For Leelanau County
By Beth Milligan | Sept. 19, 2018
With an estimated 40 percent of its residents over the age of 60, Leelanau County has one of the fastest-growing senior populations in the state. Many of those residents rely on outside assistance for transportation – a challenge for local transit providers, who struggle with how best to serve a wide-ranging population scattered across Leelanau's rural geography.
Bay Area Transportation Authority (BATA) knows its transportation services in Leelanau County are "underperforming" compared to Grand Traverse County, according to Communications and Development Director Eric Linguar. On some Leelanau routes, BATA only sees "one to two rides per service hour," he says. "When you're running a full route every hour, and you've got one person on the bus, that means either one) people don't know about it, two) it's not the right service or time, or three) there's just not the need or demand for it."
Based on rider and community feedback, BATA believes there is need and demand for public transportation in Leelanau County. It's more a matter of determining what types of services are needed – and where and when. At a public meeting Tuesday at the Leelanau County Government Center, residents and representatives from Leelanau businesses, schools, nonprofit groups, and healthcare and service organizations gathered to share feedback and ideas on transportation needs across the county.
The group was convened by the Leelanau County Transportation Alliance (LCTA), a new initiative from BATA and county partners designed to find "creative solutions for relevant transit services" in Leelanau County. LCTA hopes to provide a recommended plan of action for steps that can be taken to improve transit options by the beginning of 2019, with several workshops, open houses, and online surveys planned this fall to collect public input. At Tuesday's meeting, attendees were asked to weigh in on how transportation could be improved for a variety of user groups in Leelanau County – from seniors to students to seasonal tourists to 9-5 workers.
After huddling with tablemates and brainstorming ideas, some recurring themes began to emerge among participants. Having reliable, consistent buses – particularly for those heading to school, work, or scheduled medical appointments – that provide multiple options for return trips was one such priority. "We have a lot of people with disabilities in Leelanau County who are trying to either get to medical appointments or trying to get back to work, so having reliable transportation that's available to them so that they can carry on their lives is really important to us," said a representative from the Disability Network Northern Michigan.
Several attendees recommended BATA provide real-time tracking that would allow riders to see on a smart phone map exactly where their bus is – a feature provided by ride-sharing companies like Uber and Lyft. BATA has stated that's a targeted amenity it hopes to roll out; buses are currently outfitted with "rudimentary GPS," but the technology is not yet sophisticated enough for real-time tracking, Linguar said.
Other attendees questioned the timing and location of BATA's two primary "fixed routes" or village loops that circulate daily to and from Leelanau County. Route 10 connects from Traverse City up to Suttons Bay and on as far as Northport, with a side route going as far as the Lake Leelanau Narrows. The bus only makes it to Northport twice a day during the week – down from a previous five daily trips – making a round-trip excursion into Traverse City an all-day experience by transit. Route 11 winds from Traverse City to Cedar, Maple City, Glen Arbor, and Empire – with Empire also having only two daily stops. Dan Worth of the Groundwork Center for Resilient Communities noted the routes pose challenges for parents who want to drop their students off at school in the morning, take the bus into work, and make it back in time to pick their students up after school. He also pointed out that the paths of the two fixed routes leave significant coverage gaps in Leelanau County.
"(BATA) makes it all the way to Lake Leelanau, but doesn't quite make it to Leland," he said. "And there's no link between Glen Arbor and Leland." Doug Dornbos, who's also in the transportation business as owner of Cherry Capital Cab, said he was "blown away" that BATA starts in Traverse City each morning and heads out to Leelanau County, reversing course at the end of the day – the opposite pattern most commuters follow. He suggested BATA find overnight parking for some of its buses in Leelanau County so they could start each day picking county riders up and heading into Traverse City, returning to the county at the end of the night. Human resources representatives from Cherry Republic also suggested adding later routes in the summer to accommodate the region's influx of seasonal workers.
Several attendees expressed interest in having not only a Traverse City-to-Leelanau County loop, but an intra-county loop that would circulate just within Leelanau. Such a loop could connect tourist destinations in the summer – such as Sleeping Bear Dunes National Lakeshore, beach towns like Glen Arbor and Leland, and the multiple marinas throughout the county – as well as provide reliable year-round access for residents to run daily errands. Leelanau County Senior Services Director April Missias said she "frequently heard from seniors" they wanted such a service, which would allow them to independently visit friends throughout the county, buy groceries nearby, and go out to dinner at local restaurants. "It's easier (right now) to get into Traverse City than to the things they enjoy within the county," Missias said.
LCTA and BATA officials took copious notes during Tuesday's meeting, compiling all of the suggestions scribbled by attendees on large sheets of people around the room with the goal of "editing it down" into a streamlined document that will be shared with county partners, says LCTA Coordinator Alan VanderPaas, who also serves as BATA's mobility management coordinator. He says next steps in the process include more direct outreach to Leelanau residents and riders to get their input on the suggested solutions, along with connecting with key groups like local chambers. BATA also has a dedicated webpage for the project online here and is accepting public suggestions through a web survey here.
VanderPaas says he's hopeful residents can help clarify the transportation needs – as well as potential creative solutions for those needs – throughout Leelanau County. "I hope it's (an idea) that we hadn't thought of, or maybe something that was on the tick list and never really made it to the front," he says. "It's all about what do you need, what's missing, what would you love to have, what would you create if you could."
Comment
For Kristin Rice, Space Is The Place x2
Read More >>
Space: The Next Frontier For Pugsley?
Read More >>
New Publication Provides Access To Local Demographic Data
Read More >>
Woman Arrested For Drunk Driving After Getting Stuck In Snowbank
Read More >>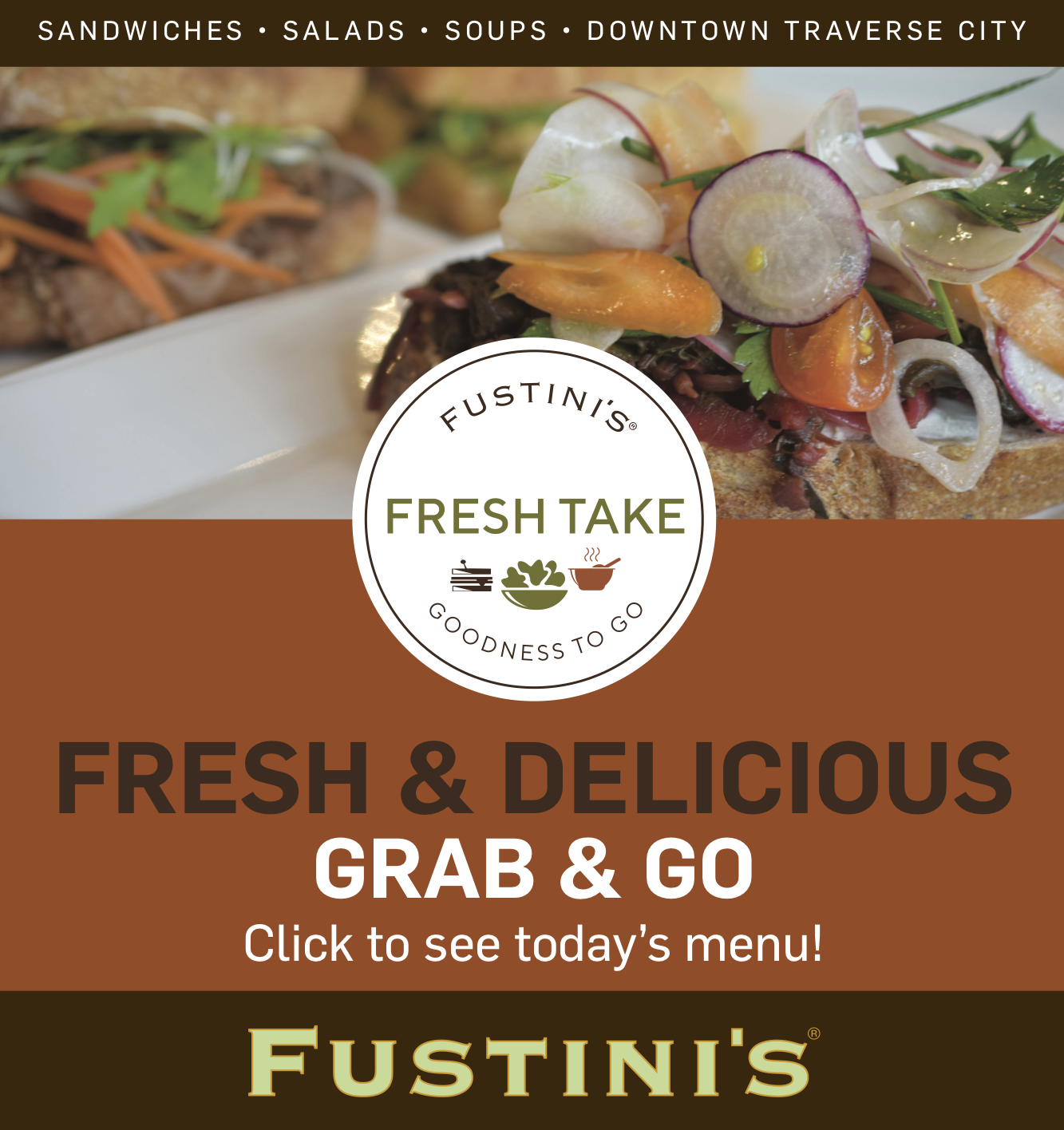 Local Child Care Study Outlines Shortcomings
Read More >>
Hunting For WWII Aircraft, U-Boat In Grand Traverse Bay
Read More >>
Palmer Woods Expansion, M-204 Bridge Project Coming To Leelanau
Read More >>
New Combined Job Fair To Debut
Read More >>
Planning For 2020 Traverse City Ironman Continues, As Does Debate
Read More >>
Another Local School Goes Solar
Read More >>
Save The Date: March Recess At State Street Market
Read More >>
Car Crashes Into Empire Township House
Read More >>
TIF 97, Jail Mental Health, Proposal To Combine Elected Positions Top County Agenda
Read More >>
Couple Arrested For Assaulting Teen
Read More >>