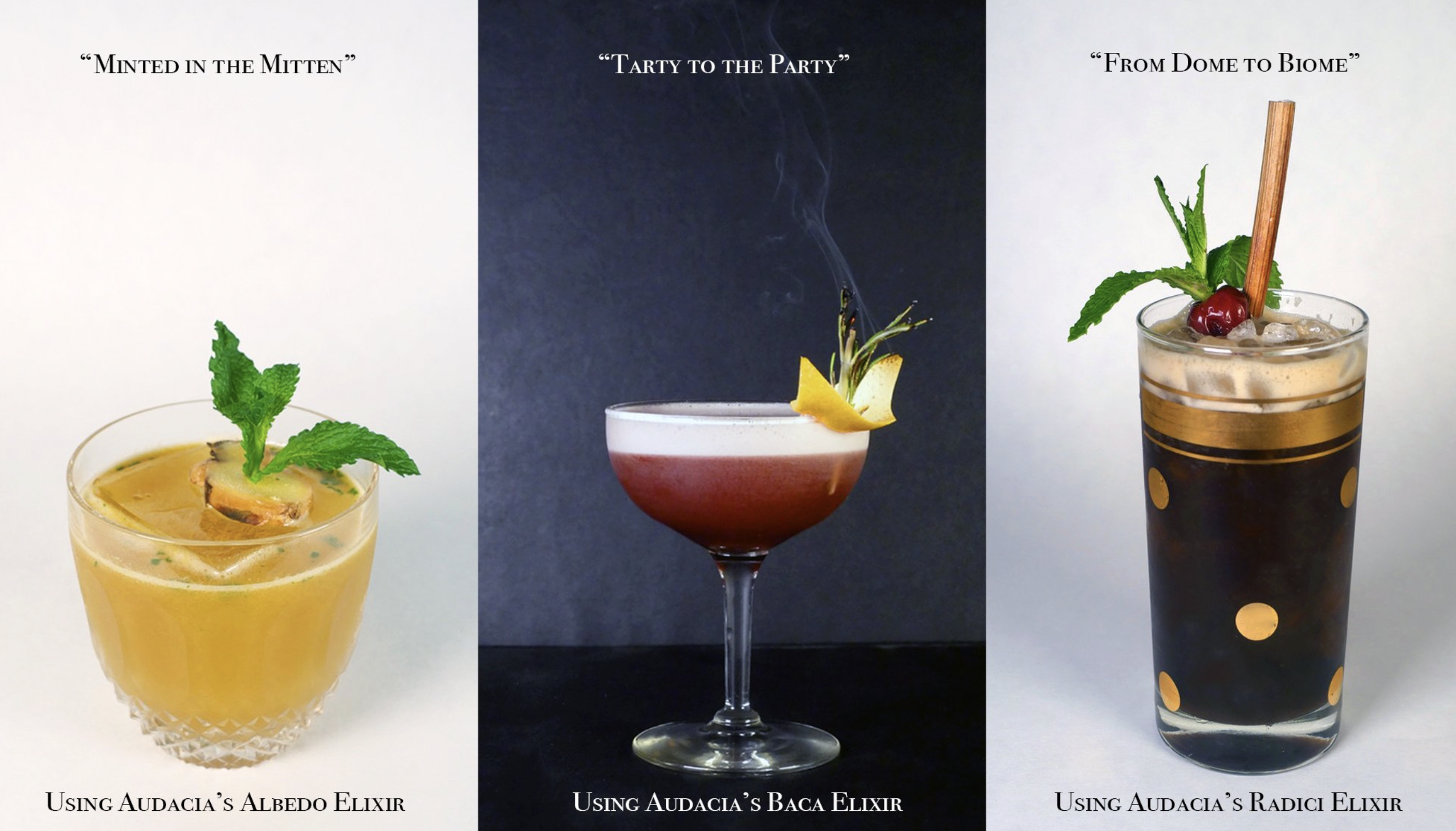 Beyond Dry January: Non-Alcoholic Options Expand In Traverse City
By Beth Milligan | Jan. 16, 2022
An estimated one in seven Americans are participating in Dry January this year, taking the one-month challenge to completely abstain from alcohol. In Traverse City, businesses are not only jumping on the trend and offering non-alcoholic options this month, they're increasingly ramping up those options year-round – from a new company creating a line of zero-proof spirits to liquor stores stocking shelves with NA brands to local bars and restaurants widening their alcohol-free beverage menus.
Roman Albaugh and Loghan Call are partners in Audacia Elixirs, a new Traverse City-based company committed to "radically shifting the notion of what a healthier drinking culture can look like by creating a line of zero-proof spirits crafted to rival the complexity, taste, and presentation of a traditional cocktail," according to the company's website. Albaugh, a mixologist, and Call, a chef, have partnered together in recent years on a number of dinners and events and noticed an increasing demand for more "elevated" non-alcoholic drink options, according to Call. "We both work in environments where alcohol is prevalent, and have had to deal with some intense situations because of it," he says. "We wanted to bring health into our community and witnessed the gap in our current marketplace, so we recognized there was a need for something different – something creative, local, healthy, and fun."
Audacia Elixirs, which won $500 as the top vote-getter in a December Pitch Night at TCNewTech, plans to launch a line of zero-proof spirits this year. Three initial base elixirs include flavor profiles of citrus (Albedo), floral (Baca), and earthy (Radici), featuring a variety of fresh ingredients and spices ranging from fenugreek and turmeric in Albedo to rose hips and hibiscus in Baca to roasted chicory and cinnamon bark in Radici. Like regular spirits, the elixirs can be consumed on their own, but Call notes they're potent and often best utilized as the base in a zero-proof cocktail. "We wanted to mimic spirits in how bold they are," he says. "The vast majority of the population won't sip a spirit on its own, so you're encouraged to mix it, whether it's with soda water or fresh citrus or simple syrup. They would shine even mixed with other fun mixers."
Audacia Elixirs plans to first roll out its products at local events, such as at a February 12 event at the Historic Barns that will feature a non-alcoholic elixir bar and dance party. "It's important for us as a business to be fun and engaging and create these opportunities where we can gather socially and have great energy like you would in your traditional social settings with alcohol," says Call. "We thought it'd be fun to do one around Valentine's Day weekend and bring the community together in a fun, inclusive space."
Aside from events, the company will also be researching and developing more elixirs this year – working on incorporating different seasonal ingredients – and finalizing a manufacturing and bottling process to provide shelf-stable products to local bars, restaurants, and consumers. "Towards the latter half of the year, we look forward to having something people can buy directly from us and also start seeing them in all your favorite watering holes," says Call, hinting that a few pilot partnerships with local establishments are planned for the near future. Both Call and Albaugh say that 2021 seemed to represent a "tipping point" in which consumer demand soared for NA options, even among individuals like themselves who don't completely abstain and still enjoy alcoholic beverages. Drinkers may want to alternate boozy cocktails with zero-proof ones for a healthier night on the town, or skip the alcohol altogether without losing out on the experience of having a well-crafted drink.
"It's possible that because of the pandemic, people did so much overconsumption that their bodies are now telling them to change their habits and they're becoming more conscious of it," says Albaugh. "It's definitely been a growing need, especially in this past year." Call says he's had many conversations with friends and family who are now "drinking less or not at all," but still feel pressured to have a beer or glass of wine at an event or bar because of a lack of options. "When it comes to NA offerings in most situations, it's water, Coke, and maybe a lime-and-soda water. It's so limited and non-appealing," he says. "I'm so excited to see what it means for our community going forward once there are more delicious and appealing and inclusive options on the menu. We want to create the entire experience where you're seeing the bottles on the shelf, you see the bartender working with it, and at the end there's something beautiful you can hold in your hand and sip and have reverence for."
In addition to consumer demand, the partners cite two other encouraging factors that have boosted their confidence in the Audacia Elixirs model. One is Traverse City's recent adoption of the Healthier Drinking Culture Strategic Plan, a document that outlines short and long-term action steps to be taken by the City of Traverse City, TC Downtown Development Authority, and Traverse City Police Department to improve the community culture surrounding alcohol consumption. "Seeing Traverse City was committed to this made us confident it was the right direction for us," says Call. The other is the profitability of many emerging non-alcoholic products. Watering holes may have been reluctant in the past to promote non-alcoholic options, given how little revenue is produced from selling a soda or iced tea compared to a cocktail, but craft NA beers and complex zero-proof spirits more closely rival traditional boozy options in pricing. "For establishments concerned about the drinking culture but also about their revenue, we're hoping to bring a solution," says Call.
Numerous Traverse City businesses – including Burritt's Fresh Markets, Blue Goat Wine Shop, Mama Lu's, Rare Bird Brewpub, and The Little Fleet, to name just a few – have been promoting Dry January specials on social media this month, reflecting the growing popularity of the trend. Several proprietors tell The Ticker that NA options are hot sellers not just this month but year-round, and that they've made a conscious effort to expand those product lines. A representative for The Beverage Company says the store carries 24 different NA beers, 12 different NA wines, and another half-dozen NA spirits. "We would sell even more of these if they were available to us," the representative says. Owner Scott Pierson of The Coin Slot says the arcade has the "largest on-premise selection of craft NA beer in town," featuring a rotating variety of 3-5 NA craft beers at all times and 6-9 during Dry January. The Coin Slot recently hosted a showcase event with Untitled Art featuring their non-alcoholic brews and will be using the building space previously occupied by Rad.ish for pop-up events, including a zero-proof cocktail event. "There's been a lot of improvement from breweries with quality and flavor as well as diversity of styles of NA options in recent years...as our customers continue to prioritize health and wellness in 2022, we will continue to stock a broad variety of NA options for them," says Pierson.
Amanda Danielson, a partner at Trattoria Stella, says her restaurant has also been offering "elevated NA choices" for many years, including a zero-proof cocktail menu featuring drinks like the Macau Mule (similar to a Moscow Mule) and the Colibri (an upscale take on a Shirley Temple). The menu offers both "no" and "low" alcoholic choices and features staples that are always on the menu as well as some rotating seasonal drinks. Danielson says being pregnant when the restaurant first opened in 2004 made her conscious of the limited options available to non-drinkers.
"There has to be that level of responsibility to accommodate every diner in a way where they don't feel marginalized," says Danielson. "Just because people are pregnant, or choosing not to drink for whatever reason, we've always believed they should still have an equal opportunity to enjoy something elevated and crafted that has the same creativity as our cocktail program. It puts everyone on equal footing."
Comment
North Bar, Modern Bird Set For Debuts Soon
Read More >>
Summer Employment Forecast: Will The Job Market Warm Back Up?
Read More >>
NMC To Sign New Articulation Agreement To Promote Construction Trades Education
Read More >>
DDA Teams Up With Traverse Connect For Potential Business Attraction Program
Read More >>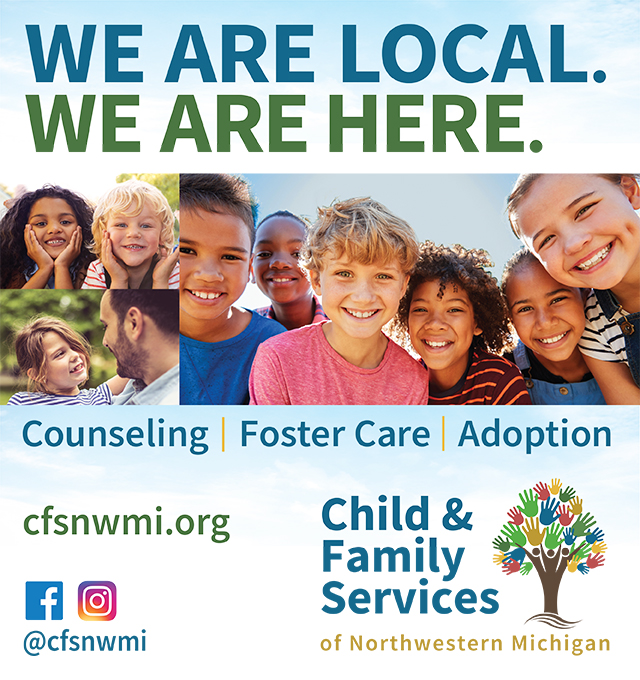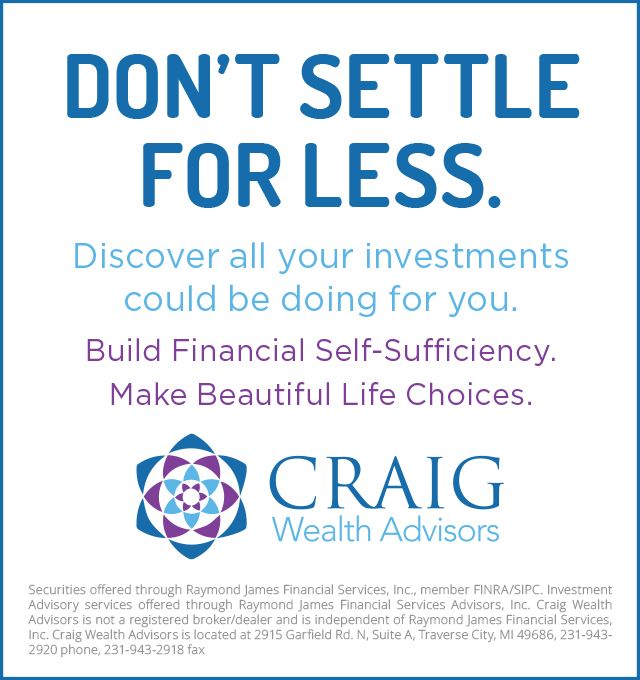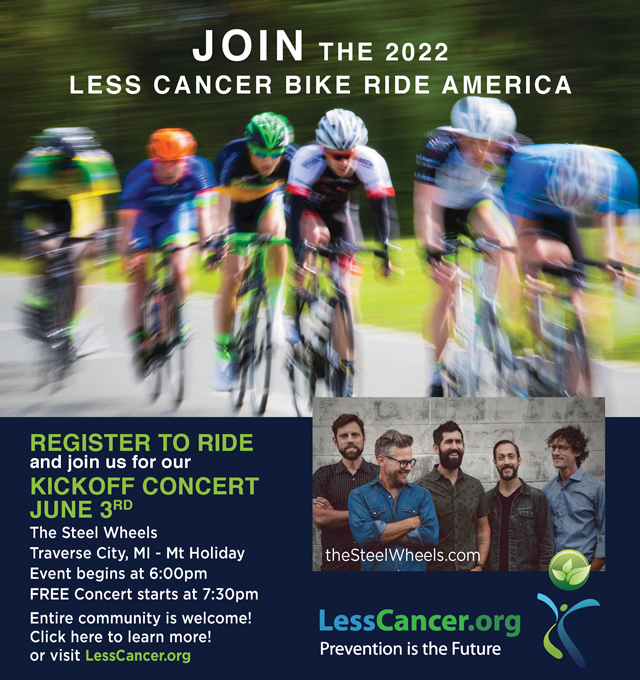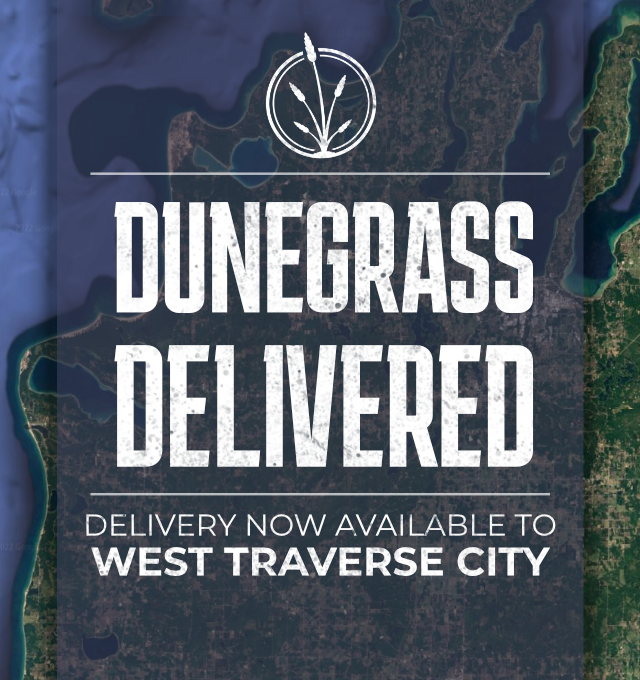 Montessori's Big Year
Read More >>
New Senior Living Facilities Are Under Construction In Traverse City; Can The Local Workforce Support Them?
Read More >>
The Dish Cafe Is Back On The Market
Read More >>
2022 Outstanding Educators Unveiled
Read More >>
City Commission Approves Recreational Marijuana Ordinance, Letter Of Understanding For Grandview Parkway Redesign
Read More >>
Local Home Sales Continue Drop, While Prices Continue To Climb
Read More >>
20 Years Later: The Village at Grand Traverse Commons
Read More >>
"Now Hiring" Showcases Jobs Across The Region
Read More >>
New Owners For West End Tavern, Paesano's Pizza; More Restaurant, Retail News
Read More >>
Traverse City Horse Shows Issues Statement Regarding Summer 2022 Season
Read More >>