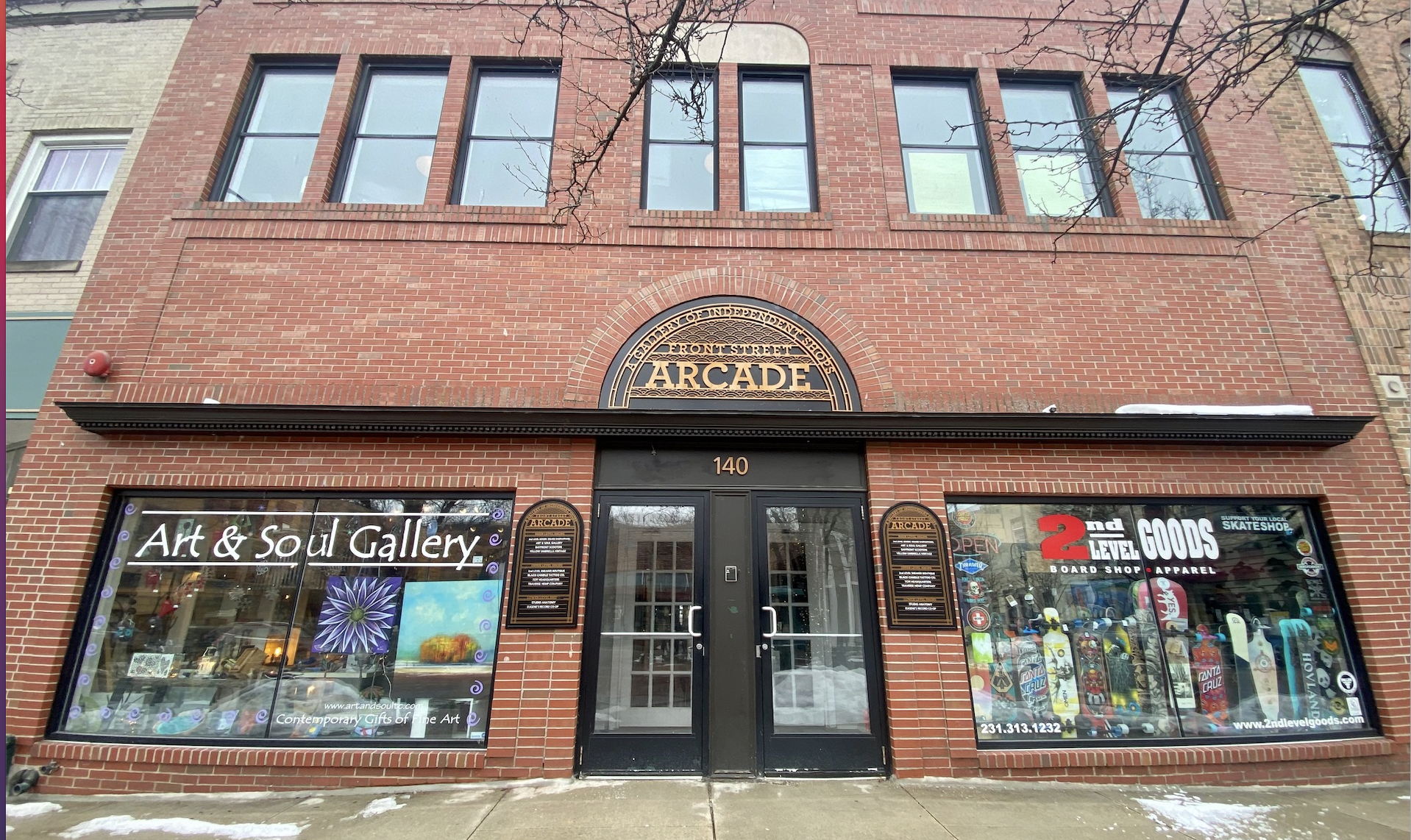 Big Changes Coming To Front Street: Cherry Republic To Take Over Arcade Building
By Beth Milligan | March 15, 2022
Big changes are coming to Front Street in downtown Traverse City, with Cherry Republic planning to vacate its nearly 10,000-square-foot space next year and renovate and move into the Arcade building on the same block. The move will allow Cherry Republic owners to co-own instead of lease their building, put a sprawling prime retail space on Front Street on the market, and require most of the current Arcade tenants to find new homes by September – with several already securing or eyeing new locations.
Under the deal, current Arcade building owner Terry Beia will retain 50 percent ownership of the building under his Traverse City Development LLC, while Cherry Republic owner Bob Sutherland will own 42.5 percent and Cherry Republic CEO Todd Ciolek will own 7.5 percent. "At the time we moved into the Whiting (building), the owners were interested in selling, but as the years have gone by and as we have fixed it up, they have decided to keep it," Sutherland says of Cherry Republic's current space. "We are proud of the investments we've made as a tenant. And proud to leave the owners in a good position with plenty of time to fill this valuable space."
Cherry Republic will fully renovate the Arcade space, then sign a long-term triple-net lease for approximately 14,000 of the 16,000 square feet in the building, according to Beia. The company is targeting a spring 2023 move into the new space. A new real estate listing for the current Cherry Republic space notes the company's lease expires in March 2023, with owners seeking a tenant after that point for "perhaps the strongest retail location throughout northern Michigan." The space includes nearly 10,000 square feet on the main floor plus a full basement and is listed at $20,798 per month. The listing says a single tenant is preferred, but the landlord "will entertain subdividing the space for smaller users."
Sutherland says Cherry Republic is "excited to have a permanent space in Traverse City," something he says the company has been working on for nearly two decades. "We are excited to be able to fully express our brand in a permanent space, and where our investment turns into equity, as we have done in Glen Arbor," he says. "Our goal has always been to wrap our cherries in the essence of northern Michigan. To capture the farmers, the history, the nature of this exceptional region. To put cherries in a cathedral. The Arcade is a terrific building to realize those goals." Sutherland adds that Traverse City has become the "most important location" in the company's portfolio, a flagship that "receives more traffic than any other storefront" and hosted the bulk of the company's 430 employees over Christmas. "More and more of our main offices and key employees would like to work in Traverse City," Sutherland says. "We have become networked into the TC workforce which, of course, is much larger than Glen Arbor's workforce."
Beia says the decision to sell half the Arcade was "bittersweet" and "not taken lightly," noting the building was the first downtown acquisition by his company in the 1990s (Traverse City Development now owns five buildings and two vacant lots in the downtown area). The building has served as an important "incubator for small retailers for the past 50-plus years," Beia says. "Many well-known thriving businesses got their starts in the space. The building has provided an affordable option for mom-and-pop shop owners to test their models and get downtown exposure."
So what will happen to those Arcade tenants now? Beia says The Flying Noodle has a lease with options through 2030 and will "remain in the current location." The other tenants, however, are on month-to-month leases and have been given until September 7 to move out. "I wanted to give them another summer sales cycle before having to relocate," Beia says. The tenant list includes Art & Soul Gallery, 2nd Level Goods, Studio Anatomy, Bayfront Scooters, Yellow Umbrella Vintage, and Black Candle Tattoo.
Two tenants – Yellow Umbrella Vintage and Art & Soul Gallery – are relocating to Savannah, Georgia. Yellow Umbrella Vintage will leave the Arcade at the end of April, while Art & Soul Gallery owner Amy Staffan-Hess says she will stay open through the summer and relocate in September. The move comes as Art & Soul Gallery celebrates its twentieth anniversary this year, with Staffan-Hess calling the timing a "blessing in disguise." At 54, she's not yet ready to retire, but says rents throughout downtown Traverse City have increased by more than 60 percent, making it more appealing to relocate the gallery to an arts-forward city with nearly 15 million annual visitors and 12 months of warm-weather shoppers than try to afford another space on Front Street.
"There have been some tears from the artists, but it's an arts metropolis down there (in Savannah)…and I'll be bringing many of them with me and exposing them to a new market and culture down there," Staffan-Hess says. She adds the gallery is also working with My Secret Stash to transfer representation of several artists over to the Union Street store. Staffan-Hess will also maintain the Art & Soul Gallery website and social media accounts so Traverse City customers can stay in touch, she says.
Other tenants are also planning their next steps. Bayfront Scooters received approval from the Grand Traverse County Parks and Recreation Commission last week to move from the Arcade into a new rental, retail, and concessions center at the Civic Center just south of the skate park. Co-owners Charles Lakritz and Shaun Quinn will erect a 16'x52' building at the east end of the park and operate the space spring through fall in 2022, 2023, and 2024, to start. As part of the agreement, Bayfront Scooters will provide on-site bike and e-bike rentals; bike, e-bike, scooter, and skate accessories and repairs; e-bike tours for groups of up to nine; and grab-and-go concessions like bottled water, sports drinks, and packaged snacks. In addition to on-site staff, Bayfront also plans to tap dedicated local skaters and riders to act as ambassadors, helping to ensure the skate park remains clean and safe. Ambassadors will be rewarded with "Bayfront Bucks" they can use for goods and rentals in the on-site shop.
Studio Anatomy/Eugene's Record Co-op owner Brian Chamberlain says he's "super bummed" about having to move from the Arcade, noting he's "spent the past ten years building this little underground artist community with the all-ages music venue, art studio workspaces, and recording studio." Chamberlain says he's searched in recent years for a space that could hold a 300-500 capacity music venue, a search that now includes looking for room for his own businesses. He recently reached out to the leasing agent for the Cherryland Center "to find out if they would entertain the idea of using the old Younkers department store space as a large performance center and also incorporate a cluster of artist studios, audio production studio, art gallery space, record shop as well as a small venue that we could use for hosting all-age events and local art receptions," he says.
According to Chamberlain, Cherryland Center management is "very willing to make this business model work in the Younkers space." He's also reaching out to Garfield Township to see if his vision for the property would be supported. "This new location would provide us with a massive space to build a large performance art venue and expand on what I've already established at Studio Anatomy on Front Street," he says. "I'm reaching out to other local businesses who might be interested in collaborating and leasing parts of the near 50,000 square feet of commercial space. I would also love to incorporate within the space an additional craft brewery production facility (of an already-established local brewery), taproom, pizzeria, and skateboard shop. It would be wonderful to bring traffic back to Cherryland Mall with a focus on local, original art and music for the townies, creatives, and working-class individuals who call Traverse City their full-time home."
Also in downtown Traverse City…
Changes aren't only coming to Cherry Republic and the Arcade downtown. Cousin Jenny's is moving to a new location further east on State Street, the Cali's building is for sale on Front Street, and West Bay Handmade has put its business up for sale on East Front. For more details on those stories, click here.
Comment
Commissioners to Offer City Manager Position to Vogel
Read More >>
From Frenzy to Focus: Northern Michigan's Fall Real Estate Update
Read More >>
Grand Traverse State Bank To Be Traverse City's Newest Bank
Read More >>
Local NMC Students Traveled To Morocco Earthquake Epicenter Months Before Disaster Struck
Read More >>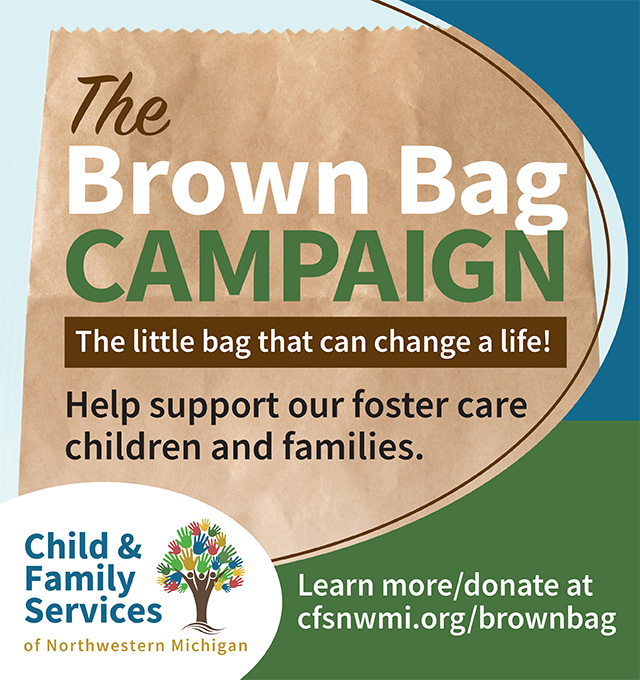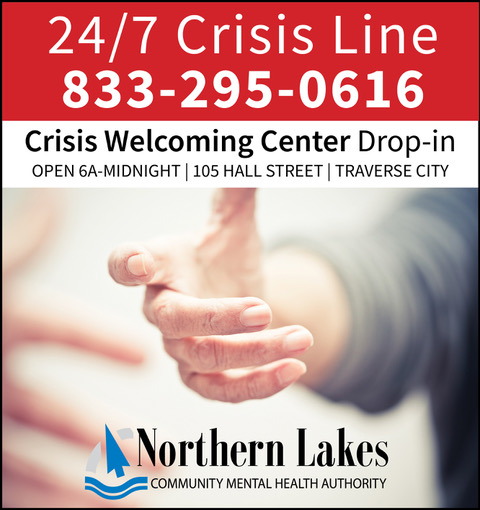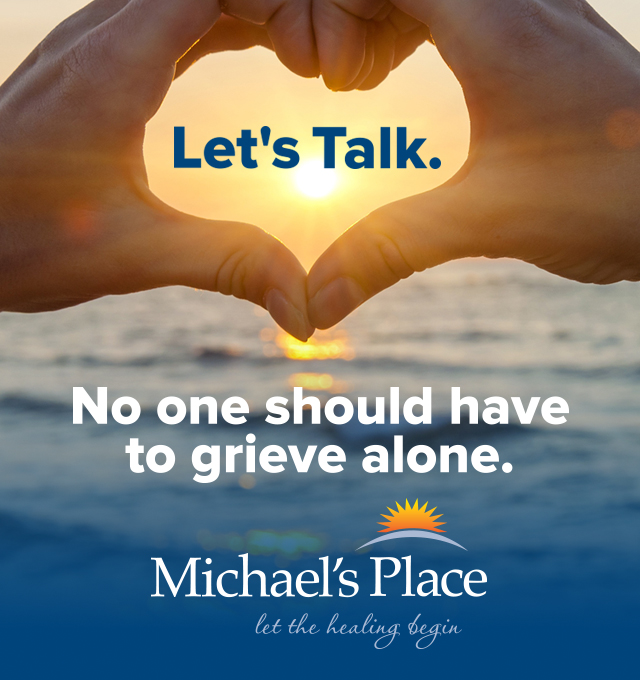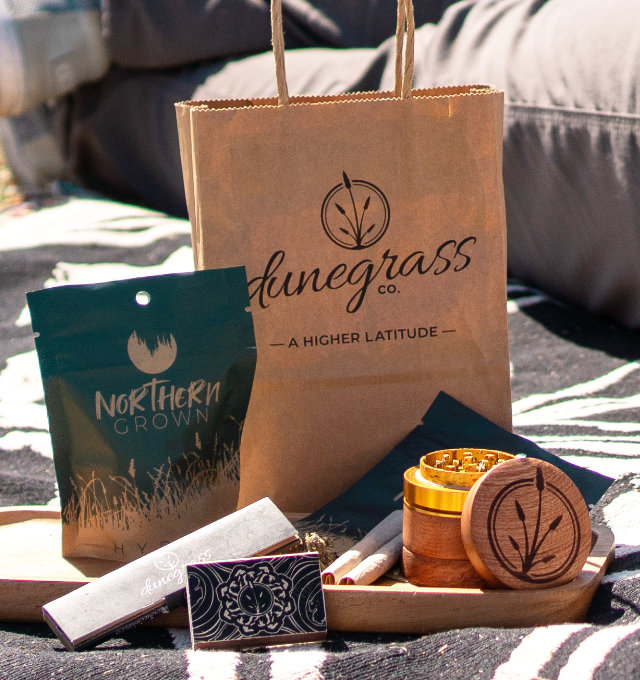 TC Curling Center Sweeps Past Expectations
Read More >>
Senior Services Take the Spotlight
Read More >>
Soon & McKeel Hagerty Launch New Foundation To Support Female Entrepreneurs
Read More >>
Two Hilton Hotels Planned for US-31/Three Mile Road Intersection
Read More >>
Peninsula Township Explores Becoming Charter Township
Read More >>
Your Fall Restaurant Guide
Read More >>
How Are We Doing? The Ticker Wants Your Opinion
Read More >>
Marentette Turns Down City Manager Offer
Read More >>
City to Talk PILOT Policy, Zoning Changes, Grandview Parkway Reconstruction
Read More >>
Local Homeowners Push Back Against Consumers Energy Over Tree Removals
Read More >>