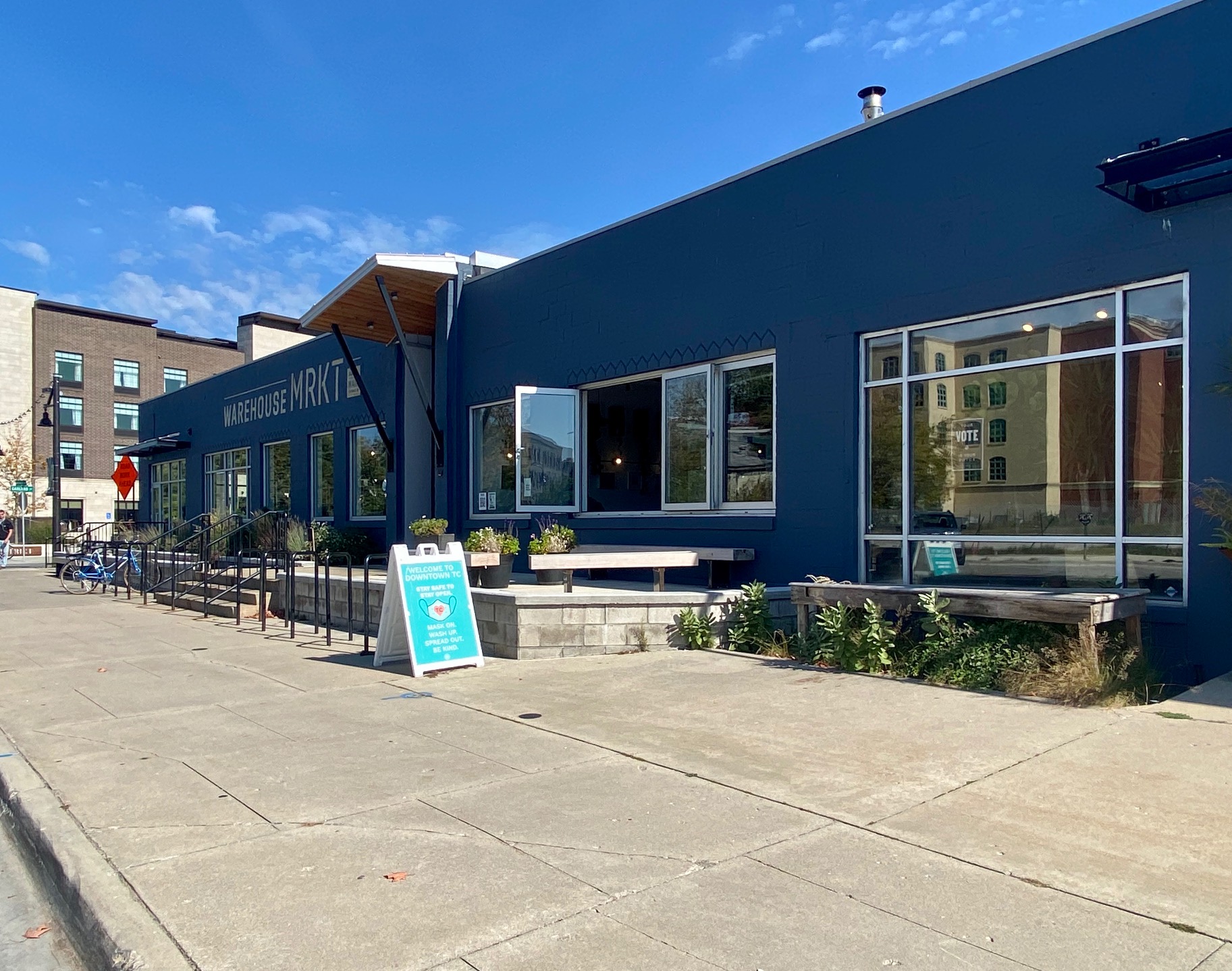 BLK MRKT Coffee Shop To Close; New Restaurant/Cafe Hexenbelle Opening In Former Alliance Space
By Beth Milligan | Oct. 6, 2020
BLK MRKT in downtown Traverse City's Warehouse District is closing its doors as a full-service coffee shop, owner Chuck Korson announced Monday, with the business transitioning to a roasting space and tasting room. Meanwhile, two former BLK MRKT staff members and a long-time patron and industry veteran are partnering to open Hexenbelle in the same building – a new restaurant/café slated for the former Alliance space.
In a lengthy Instagram post late Monday, Korson said he was forced to let more than half his employees go during the pandemic as the coffee shop tried to survive on takeout and delivery orders. "I've never had to do anything like that, and I don't think I've recovered from the trauma of it yet," he wrote. Korson continued that he thought "BLK MRKT would be around forever and that (idealistically and naively) the staff would just sort of take over when I got too old to work. The thing about your dreams (is) that they are specific to you, and as much as others might 'get' it, they most likely have dreams of their own."
Korson said that his remaining staff members are leaving the coffee shop to take over the Alliance space on the north side of the Warehouse Market building. "It's from this space that they will be opening their own business, and begin to look after their own dreams," he wrote. "As for me, I am going to be staying put in my space (because I love the window obviously) and transition BLK MRKT away from a full-service coffee shop to a roasting space and tasting room while I look after some personal matters and work on other projects." Korson said he will continue to sell his coffee direct to customers, and will also be supplying coffee to his former employees' new venture down the hall.
That venture, Hexenbelle, is the result of a partnership between Heather Webber, Hannah Lane, and Christian Geoghegan. Webber was a barista at BLK MRKT for nearly five years and also served as quality control manager. She will head the coffee and espresso program at Hexenbelle, working closely with Korson as roaster. Lane was the head baker at BLK MRKT for the past five years, producing the coffee shop's popular hand-pies and Old World-style baked goods. "With a larger kitchen and a wider variety of tools, her creative possibilities at a higher volume will be unleashed," the partners wrote to The Ticker. Geoghegan, a long-time patron of BLK MRKT, has served in the kitchens of both Alliance and Trattoria Stella and has been a featured chef at the Young Chefs Dinner put on by The Cooks' House. "His Palestinian roots will influence many dishes, as well as a love for local, fresh vegetables," according to the partners.
Hexenbelle will be a counter-service restaurant and café that "carries on the same level of coffee and espresso service as BLK MRKT Coffee, along with the familiar skill of baked good offerings and the expansion of savory breakfast and lunch options," the partners wrote. With the pandemic ongoing, the partners plan to focus on takeaway service and online ordering, as well as potential patio seating (weather permitting). "Our takeaway service will also begin to rein in the wastefulness of single-use items with the introduction of a few reusable options and welcoming back personal takeaway cups," according to the partners.
Targeting an early November opening, Webber, Lane, and Geoghegan say their goal for Hexenbelle is "not just to carry on the legacy of BLK MRKT in the sense of product and service, but to also continue as part of the community. Hexenbelle will look for opportunities to raise awareness and donate to causes that better the lives of others, protect equality, and further rights for all."
Comment
Fall On The Farm: What Local Farmers Are Harvesting & Growing This Season
Read More >>
Employee Pay, Complete Streets, Rooftop Spaces On City Agenda
Read More >>
Are State Education Policies Working Against Rural School Districts Like TCAPS?
Read More >>
A Better Winter: Advocates For Local Homeless Population Get Ready For Winter Operations
Read More >>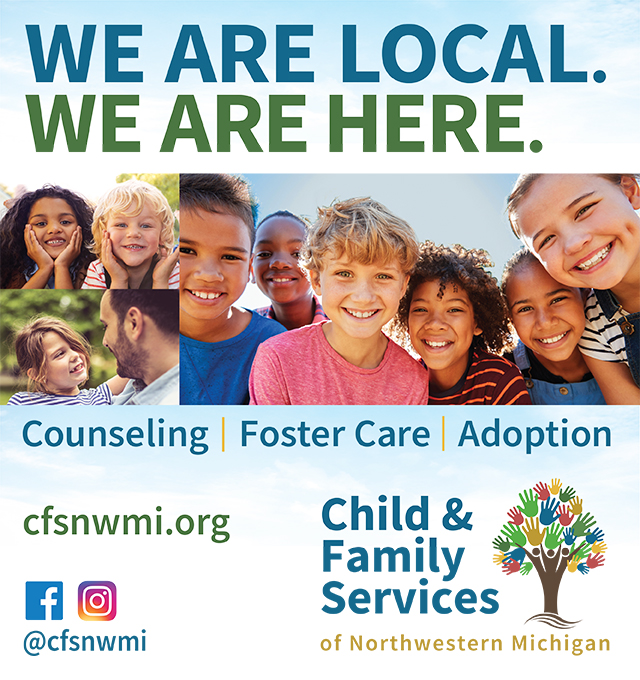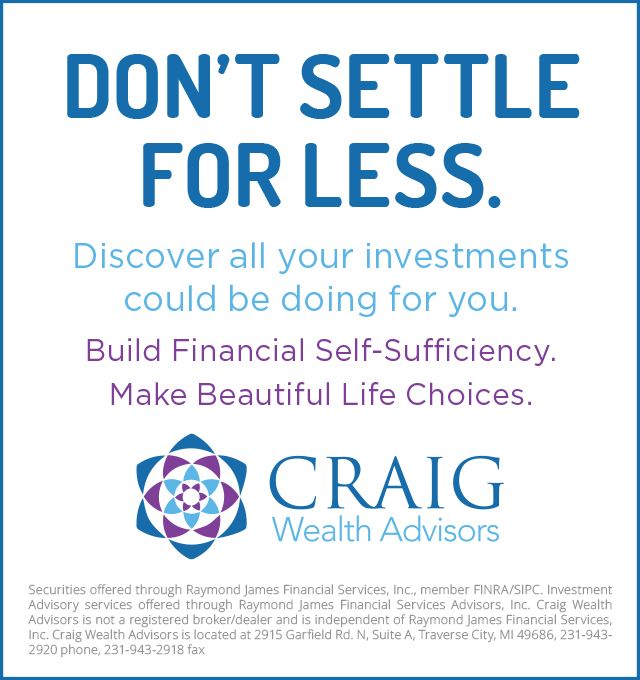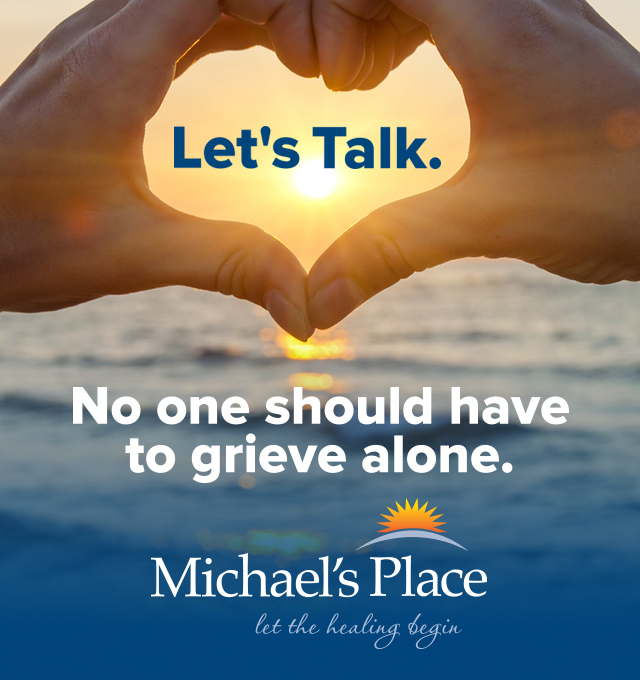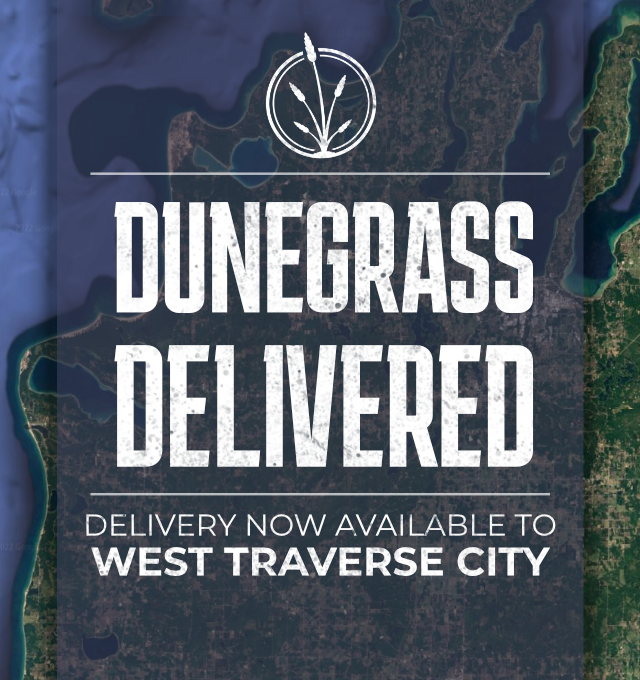 M-22/M-72 Roundabout, Waterfront TART Trail, Pedestrian Crossings Emerge In Road Redesign
Read More >>
Three Nonprofits Win Impact100 Traverse City Grants
Read More >>
313-Unit Development Proposed For Hammond Road
Read More >>
Rotary To Close GO-REC, Withdraws PUD Application
Read More >>
Senior Center, Madison/Jefferson Reconstruction, Governmental Center Parking On City Agenda
Read More >>
Night Closures On East Front Street This Week
Read More >>
Downtown TC Launching New Comedy Festival In February
Read More >>
Garfield Township Residents Weigh In
Read More >>
How Do You Get Millennials To Move To Traverse City?
Read More >>
Over 600 Housing Units On Deck In City - But Variety Is Lacking
Read More >>