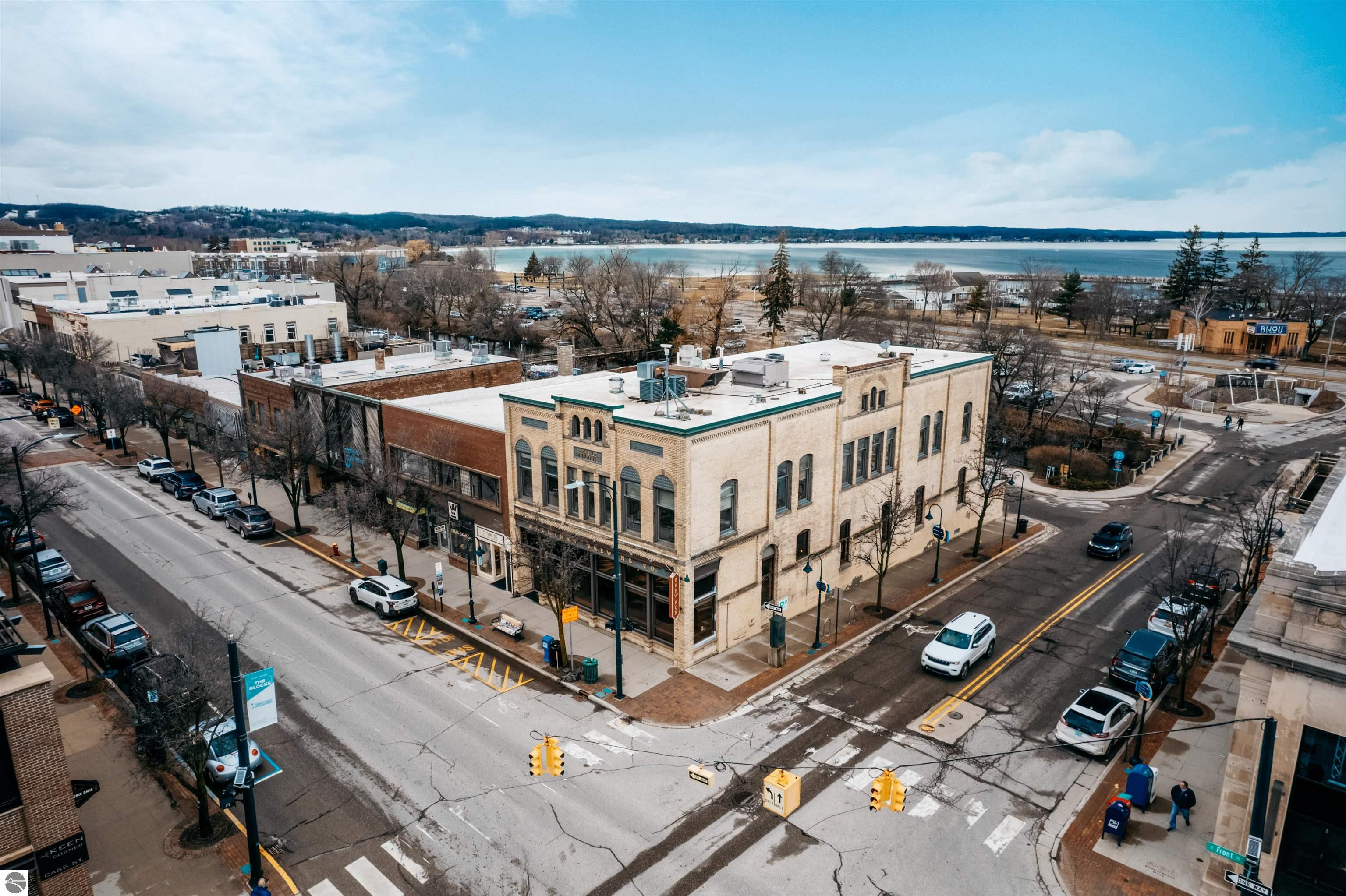 Bubble Tea Shop Coming To TC, Mackinaw Brewing Company For Sale, More Retail/Restaurant News
By Beth Milligan | April 16, 2022
A new bubble tea shop is coming to Traverse City, the historic Mackinaw Brewing Company building and restaurant is for sale, açaí bowl chain Playa Bowls is coming to State Street, and more businesses are on the move in The Ticker's latest look at openings, closings, and moves.
George Heydlauff is targeting a mid-June opening for the first dedicated bubble tea shop in Traverse City in the Kids Creek Marketplace on Division Street. CuTea Boba will have a "huge selection" of bubble teas – beverages made from a tea base combined with milk or fruit flavoring and then poured over chewy tapioca pearls – as well as fruit teas and smoothies, according to Heydlauff. He says the shop will specialize in milk teas, jasmine green tea, and black assam tea. "The quality boba pearls imported from Taiwan are top notch," he says, adding that the establishment will use vegan, gluten-free practices in the boba and its preparation. CuTea Boba will also have dairy-free, low-sugar, and sugar-free options.
Heydlauff is a third-generation local after his great-grandmother immigrated to Buckley in the early 1900s on a family farm. "I've been managing a nail salon in Traverse City now for about five years, and have been dreaming of having my own bubble tea shop since living in Vietnam for nearly seven years," he says. Heydlauff says CuTea Boba will be "starting small and hoping to grow into our space" when the business opens.
Several restaurant and retail changes are also coming to downtown Traverse City. Mackinaw Brewing Company owners Rod and Lisa Langbo have put both the restaurant business and their building at 161 East Front Street on the market for $4.95 million. The nearly 13,000 square-foot "Beadle" building (pictured) was built in 1900 from Greilickville brick, though other business uses on the prominent downtown corner of Front and Cass likely date back to the 1850s, according to realtor Jack Lane. "There are only a handful of iconic buildings downtown, and this is one of them," Lane says.
The Langbos have operated Mackinaw Brewing Company – which first opened in 1997 – since 2002. The couple are now retiring, Lane says. The building used to house a Big Boy restaurant and prior to that was home to Cunningham Drugs and a shop for the Grinnell Bros piano company. The building is only listed for sale to a buyer who will also buy the restaurant, according to Lane. "They love the building and would love to hold onto it, but they understand it'd be a naïve restaurant buyer who would also not want to control the real estate," he says.
Lane says that in addition to Mackinaw Brewing Company, the building also offers the potential for second-floor Airbnb rentals and a rooftop patio or bar. Despite the property's hefty price tag, Lane expresses confidence it will be sold by summer, with showings lined up this weekend and 10 interested buyers already signing non-disclosure agreements since the listing went up Wednesday. "It's definitely a once-in-a-generation opportunity to own the building," Lane says.
Around the corner at 222 State Street, national franchise chain Playa Bowls is planning a mid-summer opening in the new Socks Construction building under construction near the Park Place Hotel. The company, which started in New Jersey and now has over 100 locations nationwide, specializes in bringing "superfruit bowls to the masses using only the freshest, highest quality ingredients while providing an amazing in-store brand experience," according to the company's website. In addition to açaí, pitaya, kale, coconut, banana, and chai pudding bowls, Playa Bowls will have oatmeal, fresh juices, smoothies, coffees, and cold-pressed juices, according to Amy Goldberg, who will operate the francise with her husband Lee Goldberg. "We're looking to hire 25-30 employees and have five already lined up," she says. "We're very excited to bring this healthy, fast, and delicious meal option to our active community." Amy Goldberg says she and her husband are believers in supporting the community and plan to donate 10 percent of revenue locally, as well as partner with other downtown businesses on promotions. The Traverse City Playa Bowls location will be next door to Cousin Jenny's, which is relocating down the street into the new building from its current location at the corner of State and Union.
Finally, new clothing boutique l.a.cool opened its doors Friday at 120 East Front Street, formerly home to Green Island. According to owner Lisa Dykema, the store's aesthetic is "casual, laidback clothing with some more formal items that will still have a resort feel." l.a.cool will feature dresses, jackets, sweaters, tops and bottoms, some leisure and denim clothing, skincare, jewelry, hats, scarves, handbags, shoes, and gifts. Dykema aims to offer products not widely available downtown, including swimwear/cover-ups and high-end lines that will be exclusive to her Traverse City store. She cites Ulla Johnson, Cult Gaia, Xirena, and Jonathan Simkhai as examples of fashion brands she'll feature.
Other local openings, closings, and moves…
After nearly 18 years in business, Sanctuary Handcrafted Goods (originally Gallery Fifty) – the first retail store in The Village at Grand Traverse Commons – is changing hands. Owner Christie Minervini has handed the keys over to former store manager Ansel Bowden, a sale that officially closed April 1. Bowden was hired last summer with the understanding he'd be given the opportunity to purchase the store. He has over 15 years retail experience, including a long stint managing Plamondon Shoes and Backcountry North prior to that. "When Christie offered to sell the business to me, I instantly began plans to make it a reality," he says. "I expect the popularity of The Village at Grand Traverse Commons to continue growing, and I am very excited to be a part of it." Bowden plans to continue offering the mix of gifts, books, art, and jewelry for which the store is known, while expanding Sanctuary's web and social media presence and introducing a "greater selection of affordable options for the average consumer."
Chad and Diana Volant plan to open Traverse City's "first combined mental and physical health facility" called StrengthRx and Mindful Performance Therapy at 1414 Trade Centre Drive (Suite E) on May 1. StrengthRx, overseen by Chad Volant, will offer one-on-one personal training, small group training, nutrition coaching, and individualized programs for those who want to exercise on their own. Diana Volant, who has her MA in clinical psychology and is the lead therapist of Child and Family Services of Northwest Michigan, will focus on "enhancing the mental, physical and emotional health of children, teens, and adults by teaching them how to utilize exercise as a coping skill in combination with therapeutic techniques" through Mindful Performance Therapy.
A new company called Grand Traverse Rides is offering "reliable and professional transportation for Traverse City and all of Leelanau County" between the hours of 9am and 9pm. The licensed and insured transportation provider offers airport departures and pick-ups, medical appointment transportation, private wine and brewery tours, black car service, and rides home from popular local drinking spots. Appointments are preferred but not required, with online scheduling available.
Rose Pest Solutions – the country's oldest pest management company – is expanding its presence in northern Michigan after acquiring Traverse City company Cobb's Pest Control. The move comes a year after Rose acquired another Traverse City company, Collier's Pest Control. "As we expand our footprint, Rose will continue to provide the same effective, quality pest management services to Cobb's clients as we do to our current clients," says Rose President Jim Ives. "Cobb's has maintained a trusted name and presence in the Traverse City community for decades, and we look forward to upholding that legacy as we merge companies."
After a handful of delays pushed back a targeted March opening, Marco's Pizza opened its doors this week in part of the former Family Video space on US-31 nears Chums Corner. Marco's, one of the fastest-growing pizza chains in the country with over 1,000 stores, is operated by franchisee Mark Smith and offers classic and original specialty pizzas, pizza bowls, calzones, and subs.
Finally, yarn shop Knitology is closing its doors this month at 308 US-31 in Traverse City near Chums Corner after six-plus years at the location. In a Facebook Live video, owners Michael Peggeot and Randy Kelley said the business was doing well but they were forced to close because their building had been sold. The new building owner gave the tenants 30 days to vacate the premises, according to the duo. Peggeot and Kelley are offering merchandise sales ahead of moving out of the space the last week of April.
Comment
County Commissioners Approve $5M Mental Health Agreement, Per Diem Policy, Early Voting Plan
Read More >>
TC Woman Arrested for Maintaining Drug House, Possessing Meth
Read More >>
Improvements Eyed for West End Parking Lot, VASA Trailhead
Read More >>
Acme Passes on Bertha Vos, Targets Ascom Building for Township Hall
Read More >>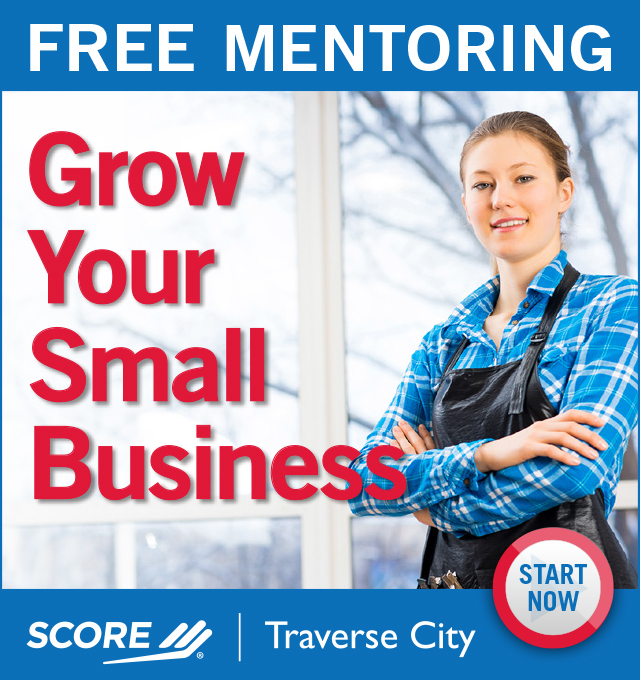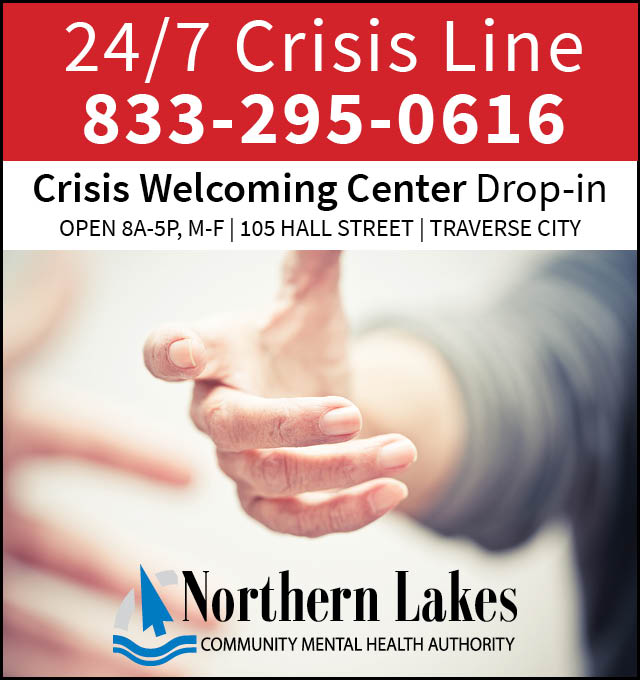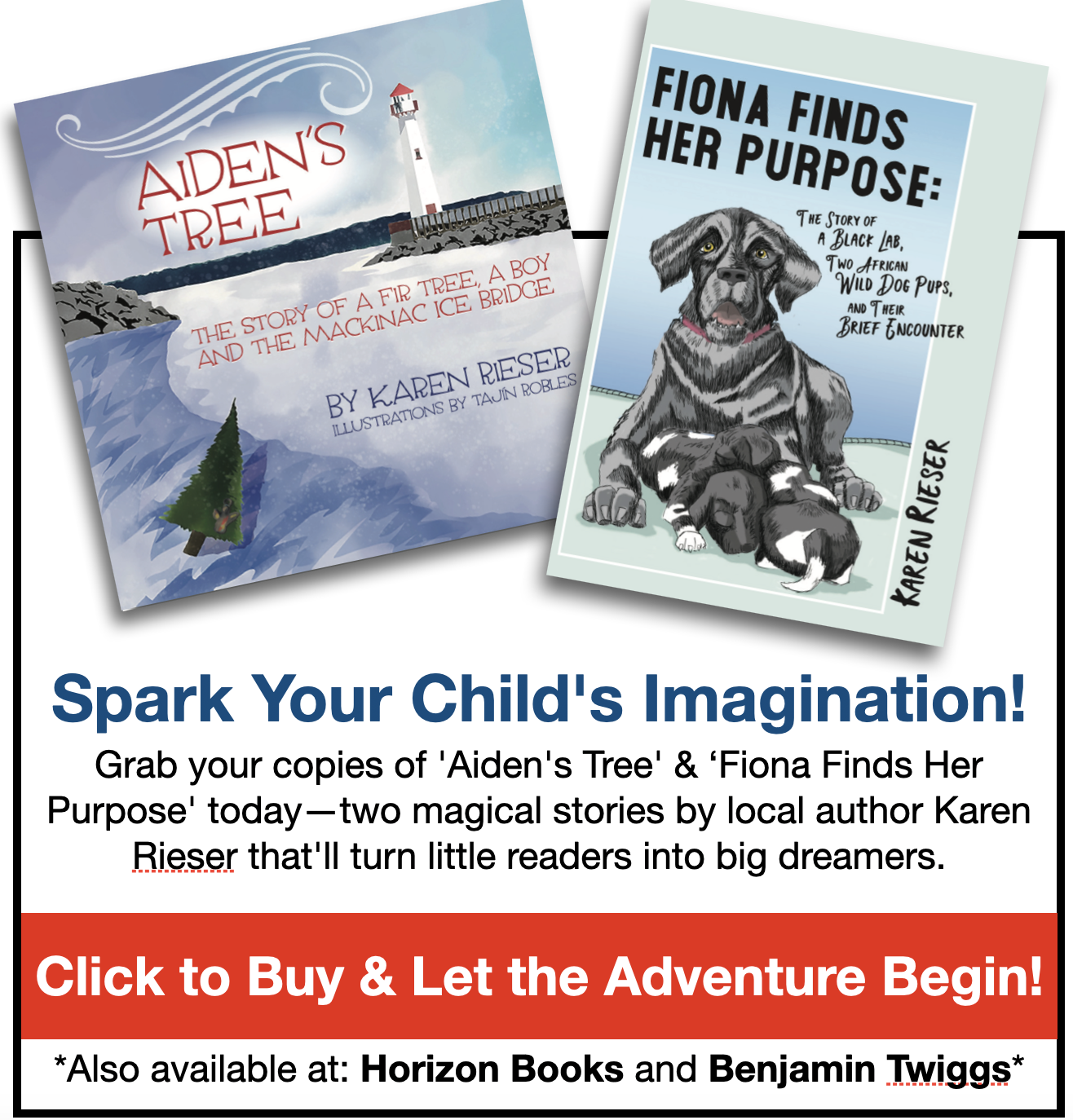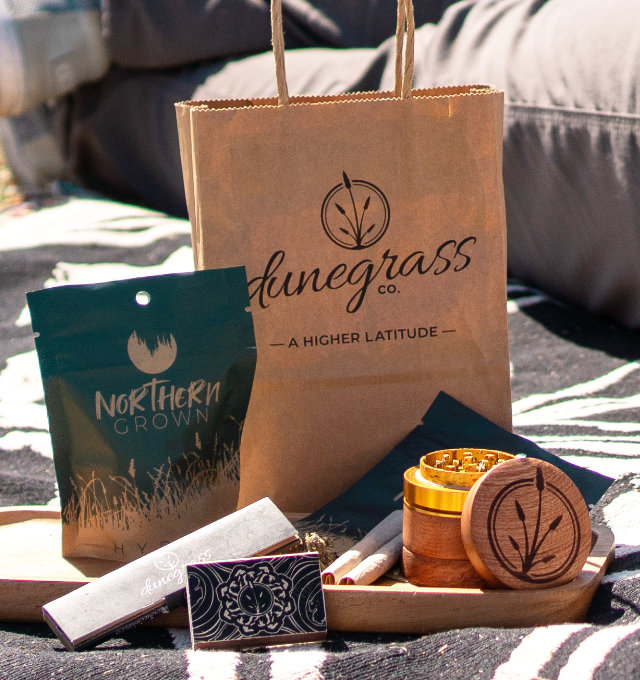 MDOT Adding Left-Turn Signals at US-31/Silver Lake Road This Week
Read More >>
Northern Michigan: A Distillery Destination
Read More >>
Water Projects, Early Voting, PILOT Policy on City Agenda
Read More >>
Nonprofit Needs, Criminal Minds, Land Scams, And More
Read More >>
Senior Living Facility, Housing Zoning on East Bay Agenda
Read More >>
Morsels Owner Arraigned
Read More >>
The (Many) New Faces Of Local Leadership
Read More >>
A Cut Above: Five Decades (And Counting) Behind the Chair
Read More >>
Join Us for a Holiday Recess at Delamar!
Read More >>
NMC Eyes Student Housing, More 'Vibrant' Main Campus As Part Of In-Progress Facilities Master Plan
Read More >>