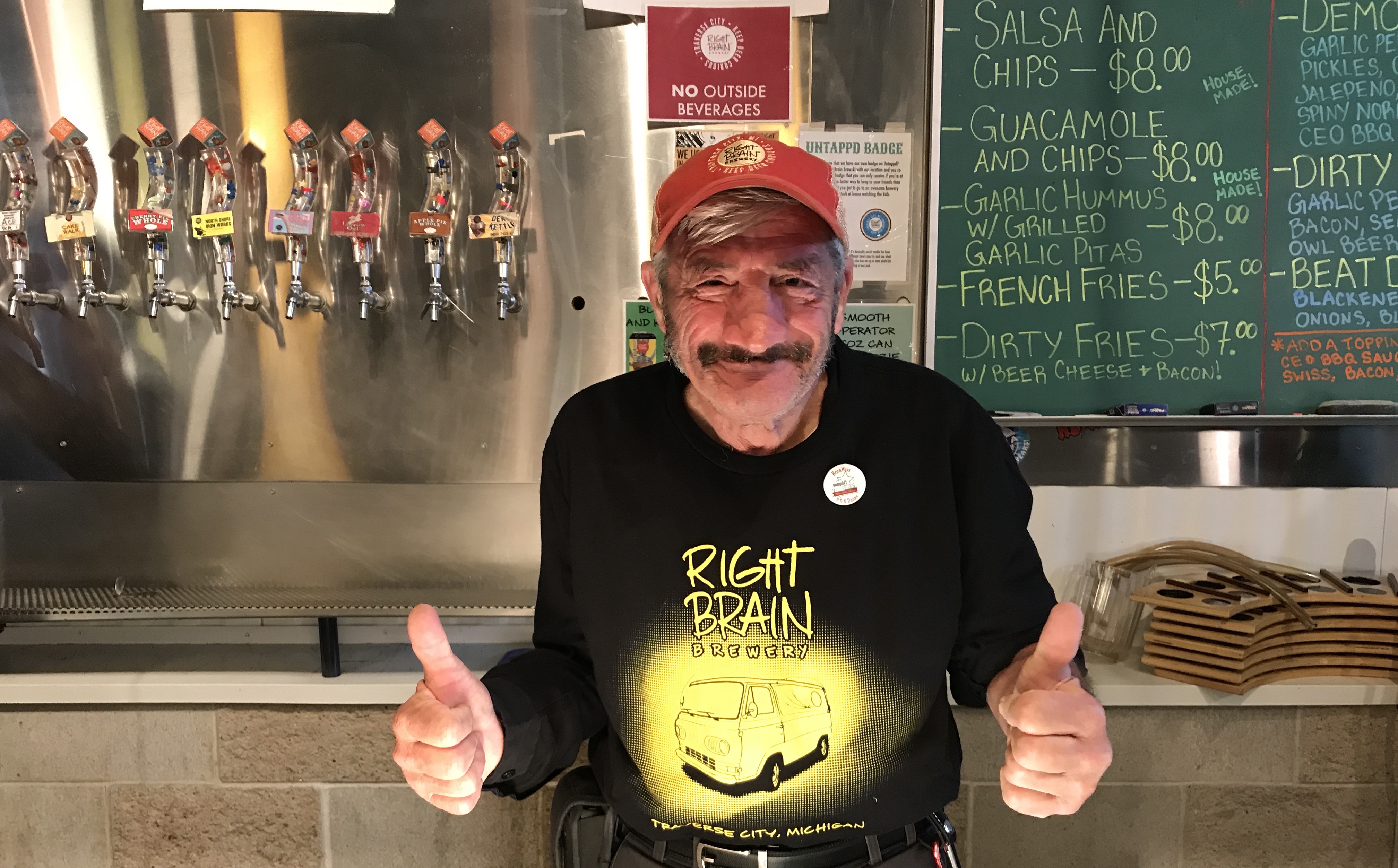 Celebrating "Fast Eddie" And The Community
By Ross Boissoneau | March 9, 2019
"Brewing Up Awareness," taking place today at Right Brain Brewery, is part book release, part award ceremony, part organization expo – and all because of Fast Eddie. The subject of the new book A Course in Fun with Fast Eddie, Eddie Lee was severely malnourished as an infant, leaving him with an intellectual disability. He nevertheless has always exhibited a positive attitude, no matter the circumstances.

His lifelong friend Karen Wiand wanted to share the lessons she's learned from him so she penned her book, subtitled 10 Ways to Turn Life's Journey into a Joyride."As we get older we grow less enchanted. What I've learned (from Eddie) is every day we should be learning something different, keeping our minds open. Being open to change is what we want to be," Wiand says.

She decided there was no better way to share those lessons than to celebrate with community organizations who have helped Eddie and others with learning disabilities. So she put together "Brewing Up Awareness," taking place from 2 to 5 today at Right Brain Brewery. Eddie and Wiand will sign copies of the book, and representatives from Spark in the Dark, BrickWays, PEACE Ranch, Arts for All of Northern Michigan, Northwest Michigan Community Action Agency, Rainbow of Hope Farm and Habitat for Humanity will also be on hand. "I want everybody to just be aware of the organizations supporting our community," Wiand says.

That includes Right Brain, where Eddie is one of several people on staff with disabilities. The event will also be honoring Right Brain owner Russell Springsteen. For his efforts to employ persons with disabilities, Springsteen was chosen to receive the Dr. Dawn Gallup Award by the Michigan Council for Exceptional Children. He received the award this past week in Grand Rapids.

Fast Eddie and Wiand became friends at an early age while growing up. He became known as Fast Eddie due to the way he whizzed around town on his bike, and the name stuck.

Wiand had lost touch with Eddie, but reconnected as an adult, only to discover his living situation was unhealthy and ultimately unacceptable. She and her husband Dennis relocated him to Traverse City, where they were moving, and he became a resident at BrickWays.

Wiand says she wants to showcase what a community can do when all its facets work together. "It's celebrating organizations that make a difference, especially for those with special needs."

For his part, Springsteen was happy to host "Brewing Up Awareness," particularly as Fast Eddie is one of his employees. "He comes in every Friday for Happy Hour to work the bar back. He's one of the most friendly, engaging people you'll ever meet," Springsteen says.

Springsteen says he first got involved with hiring those with disabilities through a transition program when Right Brain was in the warehouse district. Years later, one of those who had been through the program came to Springsteen and wanted to work there again. "So we just hired him," Springsteen says. "He's been with me four years and he's been great. He's part of our team."

For his continuing efforts, Springsteen was honored with the 2019 Dr. Dawn Gallup Award. Itis given to recognize an individual, group, business, agency, or community that has promoted and provided for the enhancement, awareness, or employment of individuals with exceptionalities in order to promote and support their full participation within the community.

"I had no clue," Springsteen says of the honor. "It's very humbling."

He credits his staff for their caring and commitment. "A young man came to work for us last summer. He has severe dyslexia and had a rough upbringing. One day he said, 'Can I come to work early? My parents are in jail and I don't have anywhere to go.' My manager said, 'We need to be here for him.' That's a great culture. It's not just work, it's a community," he says.

And it's that kind of community that Wiand is hoping to celebrate and promote. "Come in and have some beer, talk to some people. It's casual, no program or agenda," she says.
Comment
A Cut Above: Five Decades (And Counting) Behind the Chair
Read More >>
NMC Eyes Student Housing, More 'Vibrant' Main Campus As Part Of In-Progress Facilities Master Plan
Read More >>
Senior Living Facility, Housing Zoning on East Bay Agenda
Read More >>
Morsels Owner Arraigned
Read More >>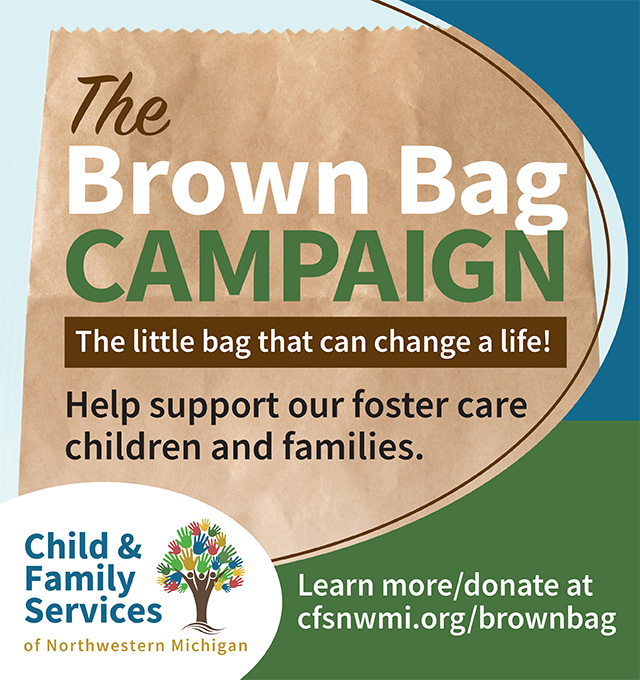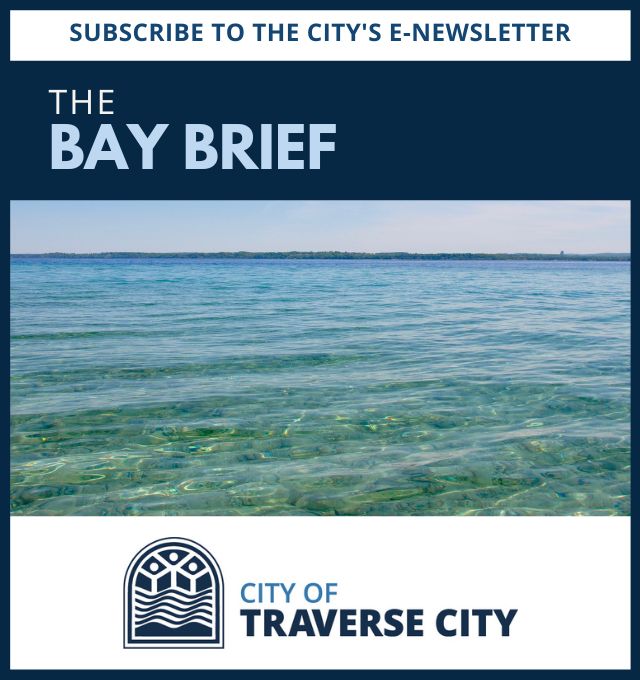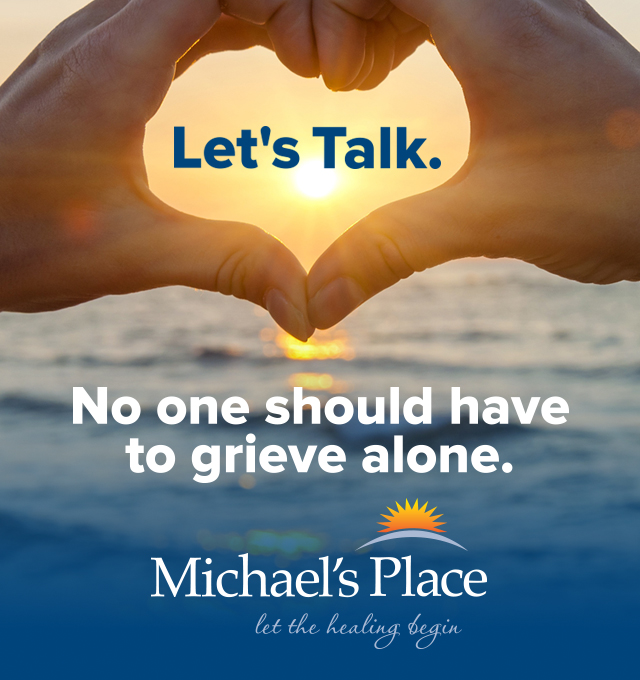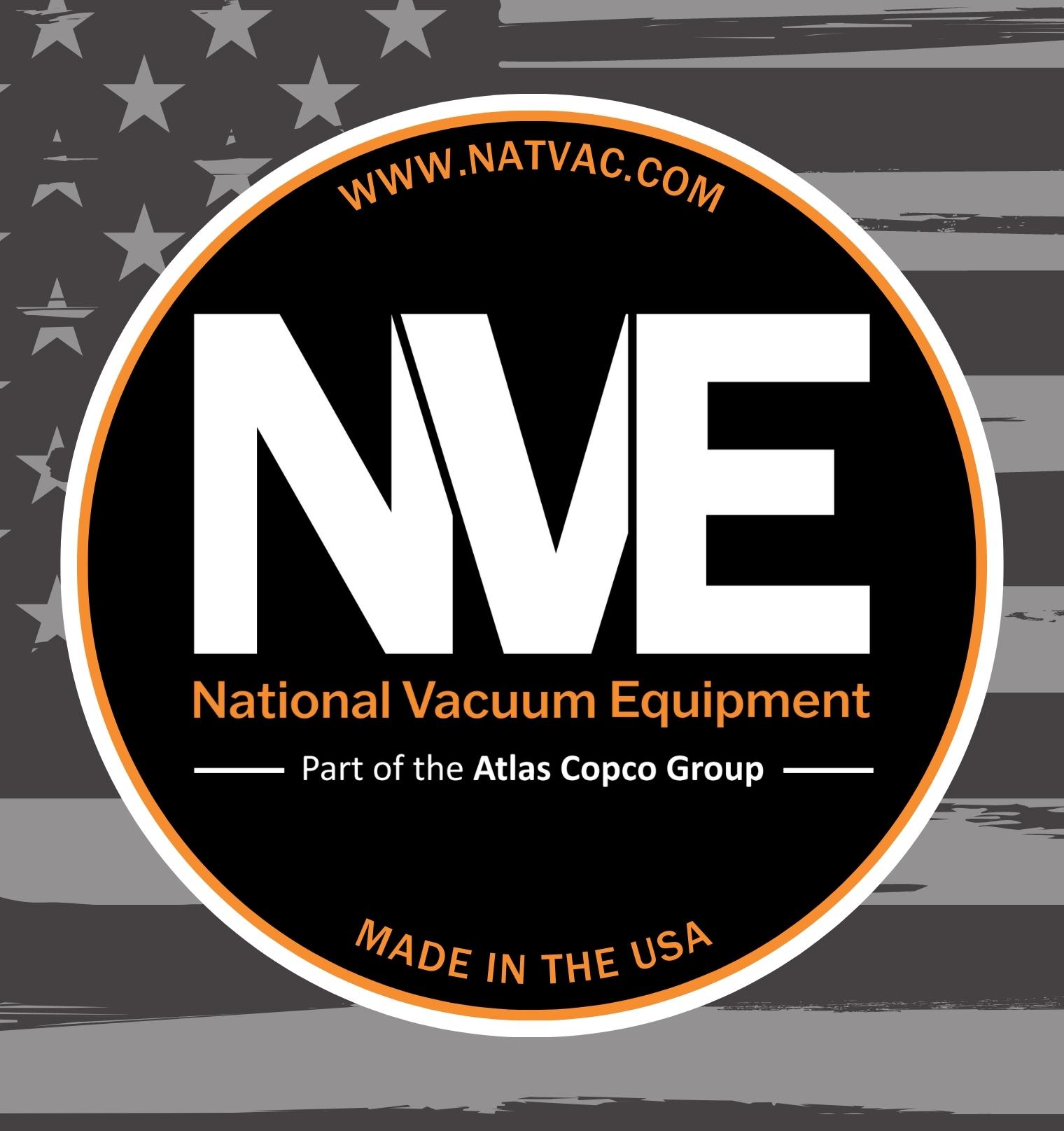 Join Us for a Holiday Recess at Delamar!
Read More >>
Changes Brewing at Downtown Food & Beverage Spots
Read More >>
Man Arrested with Open Container, Loaded Guns on Front Street
Read More >>
TC Man Arrested for Credit Card Fraud
Read More >>
Road Commission Approves Roundabout Construction at Potter/Garfield/Hoch; Work to Start in Spring
Read More >>
Hickory Hills Becomes First Homologated Course in Lower Peninsula
Read More >>
Walking, Biking Take the Spotlight as Communities Focus on Nonmotorized Plans
Read More >>
TC Comedy Fest Announces Rory Scovel, More Headliners
Read More >>
Why TCAPS Is Investing Millions Of Dollars In New High School STEM Facilities
Read More >>
Celebrating Local Artists & Artisans
Read More >>