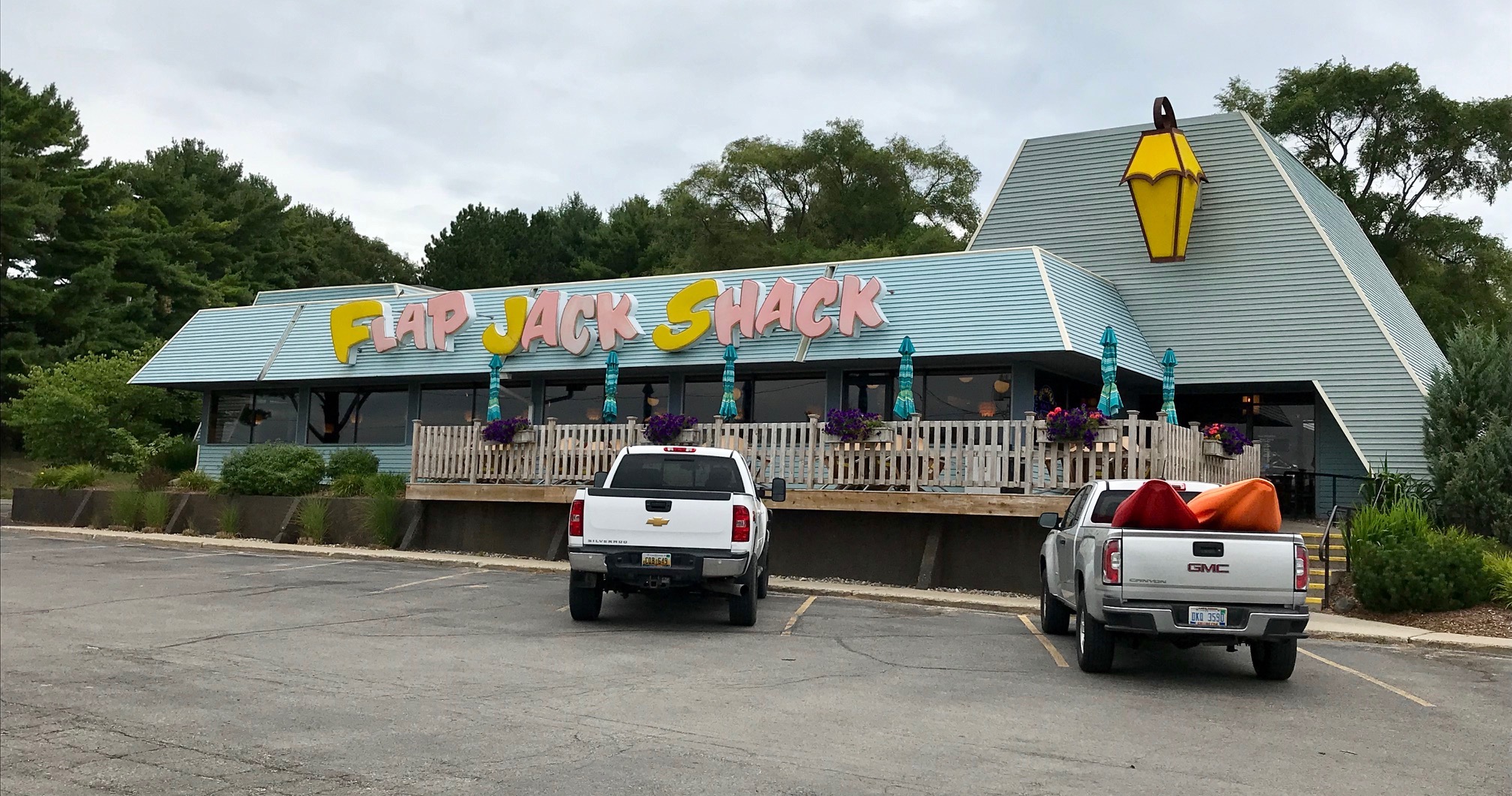 Chick-fil-A Planning To Open First Traverse City Location
By Beth Milligan | Aug. 27, 2019
National fast-food franchise Chick-fil-A is planning to open its first Traverse City location, with a proposal to convert the current Flap Jack Shack building at 3980 US-31 across from Meijer into a new drive-thru restaurant. Flap Jack Shack owner Jeff Lobdell tells The Ticker the deal is a potential "win-win" that would allow Chick-fil-A to fulfill a long-time goal of expanding to northern Michigan and Flap Jack Shack to relocate to a more modernized building elsewhere in Traverse City.
Chick-fil-A representatives will appear before Garfield Township planning commissioners on September 11 with a rezoning request for the Flap Jack Shack property. Chick-fil-A is seeking to rezone the property from local commercial to general commercial, which would allow for a drive-thru with a special use permit. Lobdell says the Atlanta-based chain, famous for its fried chicken sandwiches, has been "seriously looking" for properties in the US-31 corridor and approached him with a proposed deal.
"We hadn't thought about selling it," says Lobdell, who bought the defunct Flap Jack Shack and relaunched the breakfast-focused diner in 2011. "The business and property was not listed for sale. But the broker that works for (Chick-fil-A) came to us and said it could be a win-win…they have been coveting putting a restaurant in Traverse City. This will give them an opportunity to do so, and give us an opportunity to find a new home."
The Flap Jack Shack building dates back to at least the 1970s. While Lobdell says customers enjoy the retro-themed décor, he believes it's time to find a more modern, cost-effective, energy-efficient building to house the restaurant. As for Chick-fil-A, the company's application indicates the chain plans to demolish the existing structure and construct a new restaurant building and drive-thru. The real estate deal is contingent on Chick-fil-A receiving township approval for its plans; it also gives Lobdell through summer 2021 to find a new home for Flap Jack Shack.
"It gives us two years to find a new place," says Lobdell, adding Flap Jack Shack will remain open as usual until then. "We have a loyal customer base and great staff, and our intentions would be for that tradition to continue somewhere in the greater Grand Traverse area. It's on the horizon, but not in the immediate term, so it gives time for our employees to either relocate (to the new restaurant) or find work at one of our other locations." Lobdell and partner Scott Parkhurst own not only Flap Jack Shack but Traverse City's two Omelette Shoppe locations; Lobdell also owns – and Parkhurst helps manage – Apache Trout Grill and Boone's Prime Time Pub in Suttons Bay.
Garfield Township Planning Director John Sych says Chick-fil-A's rezoning request appears straightforward. "Most of the property going along that corridor is general commercial," he says, acknowledging the number of other drive-thrus and casual/fast-food eateries along US-31. "(The request) is in conformance with our master plan, because that area is planned for commercial. We'll just have to be mindful of adjacent uses with city apartments next to it."
While the rezoning request itself could pose few hurdles, obtaining the special use permit (SUP) would require a more detailed site review. Sych cites a few potential areas of concern with the property, notably its terrain. Flap Jack Shack is set fairly high on a hill overlooking US-31, with a long, steep drive leading up to the restaurant. That could pose challenges with internal traffic circulation, particularly with the addition of a drive-thru and a significant boost in vehicle traffic entering and exiting the property. Chick-fil-A's website indicates the majority of its customers prefer drive-thru to dine-in service, with "most Chick-fil-A restaurants serving well over 100 cars in the drive-thru during peak hours."
Sych says if the project receives rezoning approval, he'd also like to have discussions about having shared entrances with the neighboring Walgreens so vehicle traffic utilizes the same intersection light at Walgreens and Meijer. Otherwise, traffic congestion could be an issue with cars trying to turn left onto US-31 from the Chick-fil-A driveway just north of the intersection. All of those issues can be addressed through a formal review during a SUP process, Sych says.
Chick-fil-A Development Supervisor Jennifer Santelli, who is listed as the applicant on the Garfield Township rezoning application, declined comment on the project, referring questions to the company's media relations department. In an emailed statement, company representative Jessica Ferrell confirmed Chick-fil-A hopes "to be able to expand in Traverse City in the future," though said the chain could not yet confirm a location.
Should the project proceed as planned, it would mark Chick-fil-A's first foray into northern Michigan, with the next nearest franchise located in Grand Rapids. The chain opened its first standalone Michigan location in 2016 in Lansing. Chick-fil-A announced that same year it hoped to open at least 20 more restaurants in the state by 2021; the company's website shows 12 locations are now operating across southern lower Michigan. Due in large part to its rapid expansion model, the company now has more than 2,400 restaurants nationwide and reported sales of nearly $10.5 billion in 2018 – making it the third-largest restaurant chain in the country, behind McDonald's and Starbucks.
The company has also attracted both a cult-like following among fans and backlash and boycotts from critics. Chick-fil-A has been named the "most beloved fast-food chain in America", was ranked #4 by consumers in Harris Poll's annual corporate reputation survey of 100 companies, and was named one of the 100 best places to work by Glassdoor in 2017. The restaurant has also faced scrutiny for its professed reliance on "biblically-based principles" to run the business, including closing on Sundays, as well as donating millions to anti-LGTBQ+ organizations and decrying same-sex marriage. In recent years, Chick-fil-A has publicly softened some of those stances, noting it does not discriminate in its hiring practices and treats all customers equally "regardless of their belief, race, creed, sexual orientation, or gender."
Comment
Improvements On The Way For Thirlby Field, Nearby Parking Lots
Read More >>
Empire Woman Dies In US-31 Accident Near Franke Road
Read More >>
County Commissioners Quietly Nix Remote Public Comment
Read More >>
GT County To Pause Use Of Johnson & Johnson Vaccine
Read More >>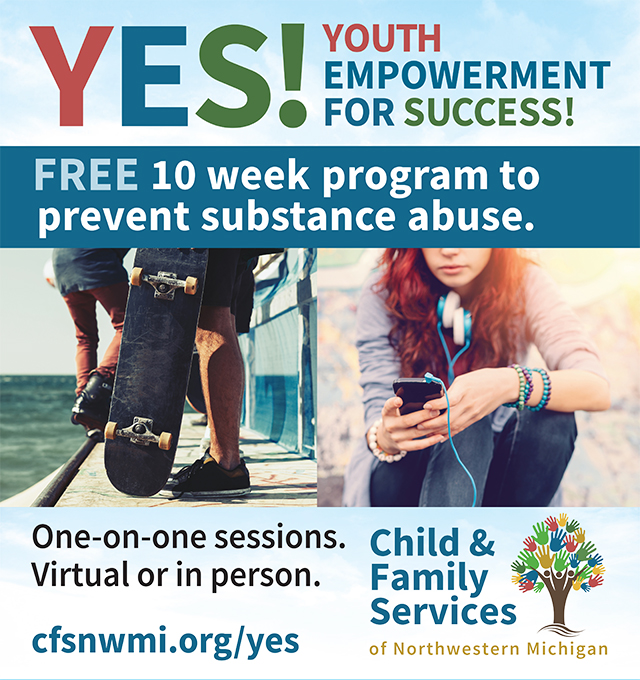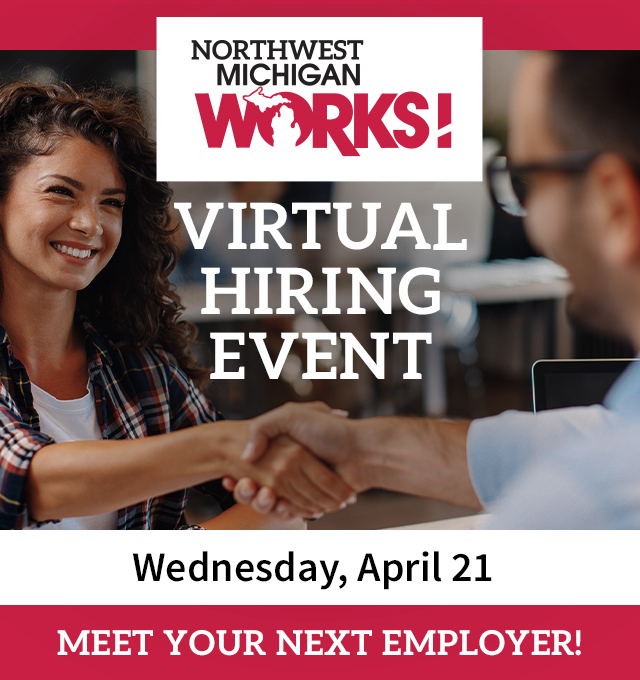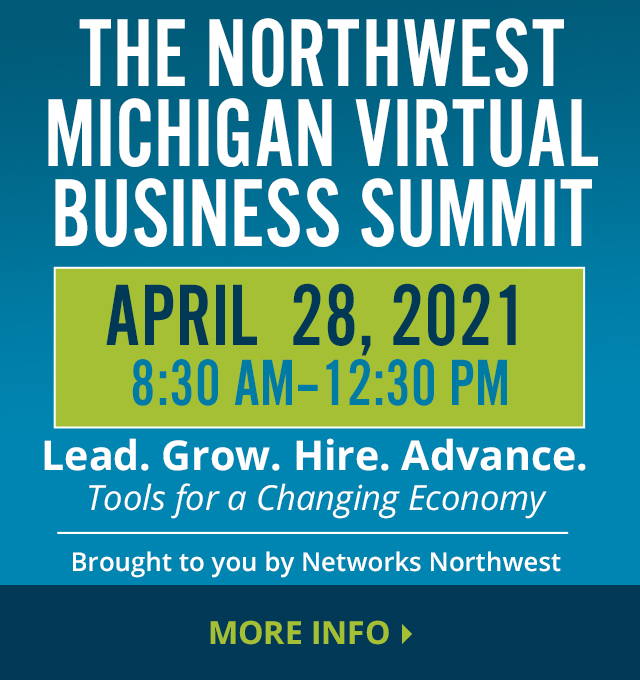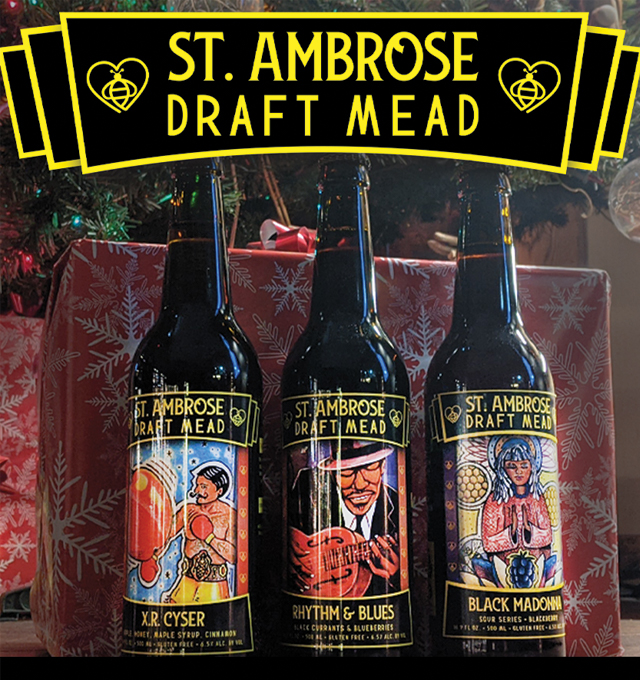 Work To Begin On Final Boardman Lake Trail Stretch; More Trail Projects Underway
Read More >>
Cherry Festival Announces More 2021 Details; No Concerts, Air Show This Year
Read More >>
What Is The State Of The State, Film Fest?
Read More >>
Redefining The Next Northern Homescape
Read More >>
Resident Filing Lawsuit Against Clous, GT Commission Over Rifle Incident
Read More >>
Here's Meijer's COVID Shopping Snapshot
Read More >>
Welcome To Death Cafe. Seriously.
Read More >>
TCAPS Extends Middle/High School Virtual Instruction One More Week; Sports OK In-Person
Read More >>
Cass Road Flooding Fixes Underway
Read More >>
Can Local Farmers, Food Keep The Momentum In 2021?
Read More >>