City Commissioners To Talk Eighth Street, Development Director, PILOT
By Beth Milligan | Sept. 11, 2017
Traverse City commissioners tonight (Monday) will discuss new detailed cost estimates and phasing for the reconstruction of Eighth Street, an agreement with Grand Traverse County that would see the city hire away one of the county's key department heads, and a payment-in-lieu-of-taxes (PILOT) agreement for a proposed development in the Depot neighborhood.
Eighth Street
New estimates from engineering firm Wade Trim project a $9.29 million price tag to reconstruct Eighth Street – a figure that could require the city to bond roughly two-thirds of the project.
City Treasurer Bill Twietmeyer will provide a detailed update to commissioners tonight on the Eighth Street project, including updated cost estimates, available funding sources to pay for improvements, and recommended project phasing. Phase one of the project – converting the Station Street alley that runs parallel to Eighth Street into an actual street with two travel lanes and parking – has already been approved and funded by commissioners.
In a memo to commissioners, Twietmeyer outlined the remaining future phases, including: Reconstructing Eighth Street's north alley (phase 2, $501,000), reconstructing Eighth Street from Boardman Avenue to Woodmere Avenue (phase 3, $3.91 million), reconstructing Eighth Street from Boardman Avenue to Lake Avenue (phase 4a, $1 million), replacing the Eighth Street bridge (phase 4b, $1.04 million), and improving the Lake Street streetscape from Eighth Street to Cass Street (phase 4c, $961,129). An additional $1.86 million would pay for new transmission watermains throughout the corridor, a central component of the project.
According to Twietmeyer, approximately $2.87 million is already available for Eighth Street pending approval from funding sources including Traverse City Light & Power, the Grand Traverse County Brownfield Redevelopment Authority, the Michigan Department of Transportation, and the city's stormwater, special assessment and sewer funds. But the rest of the project costs – approximately $6.4 million – would likely have to be bonded, Twietmeyer wrote. Those bonds would later be covered by the city's water and general fund, the Old Town tax increment finance (TIF) district, and brownfield reimbursement from developer Joe Sarafa's proposed project at the corner of Eighth and Boardman.
The latest cost estimate excludes several previously discussed options for Eighth Street, such as reconstructing the intersection of Eighth/Railroad/Woodmere, extending Station Street all the way to Boardman Avenue, and reconstructing Eighth Street from Lake Avenue to Union Street. While those options could still be revisited in the future, staff plan to focus only on phases two through four in discussions with commissioners, seeking feedback on timing and funding options for those improvements.
Community Development Director
City Manager Marty Colburn is seeking commission approval to move ahead with an agreement that would see Grand Traverse County Director of Community Development and Codes Jean Derenzy become a city employee, filling the newly created position of Community Economic Development Director.
The agreement between the county, city and Downtown Development Authority (DDA) would continue an existing contract between those three organizations for Derenzy's economic development services, but would shuffle funding allocations and Derenzy's position between the organizations. As the city's new Community Economic Development Director, Derenzy would oversee city brownfield projects, work with developers, focus on job and housing creation, and attract growth to corridors such as Fourteenth Street and Garfield Avenue.
The new agreement proposes that of the $175,000 Grand Traverse County receives annually to operate the Brownfield Redevelopment Authority, the county would begin paying the city $100,000 each year going forward as part of the contract. That figure recognizes that a bulk of brownfield responsibilities will move from the county to the city with Derenzy's job transfer, since a majority of brownfield projects take place within city limits. The county's remaining $75,000 would cover its own administrative costs for brownfield projects outside the city each year. Derenzy would also coordinate activities for the Economic Development Corporation board – comprised of both city and county representatives – and provide economic development services to the DDA, which will contribute $10,000 annually to the agreement. The contract between the three organizations is proposed to last for 10 years.
PILOT
A developer who previously received city approval for a tax abatement request for a proposed senior housing development in the Depot neighborhood must again seek commission support after changing the scope of his project.
Craig Patterson of The Woda Group was approved in 2015 for a payment-in-lieu-of-taxes (PILOT) agreement for a 58-unit development at 520 Railroad Avenue. The agreement stipulated Patterson could pay six percent of rental income annually to the city in place of traditional taxes in exchange for providing low-income senior housing. The project was not successful in obtaining Michigan State Housing Development Authority (MSHDA) funding, however, so the development was put on hold.
According to a memo from Patterson to commissioners, the developer is seeking to modify a few components of his project to increase his chances of receiving MSHDA approval. Those changes require obtaining new city approval for a PILOT agreement. While the development will still offer the same number of units as previously proposed, The Woda Group is seeking to expand occupancy from seniors to also include families and single individuals. The company also plans to add a 5,350 square-foot office to the top floor to convert the project to a mixed-used development. One-bedroom apartments will range from $370-$705/month based on income, while two-bedroom apartments will range from $445-$850/month based on income. Six apartments in the development will be designated as market-rate to address Traverse City's "missing middle" income class, renting for approximately $850/month for one-bedroom units or $1,050/month for two-bedroom units.
If commissioners approve extending the PILOT to the reconfigured project, the tax abatement agreement would only apply to the development's low-income units. Any market-rate units in the project would be subject to normal property taxes.
Traverse City commissioners will meet at 7pm tonight (Monday) at the Governmental Center. Because the meeting is a study session, commissioners will not take action on any agenda items but instead provide feedback to staff and vote on items at a future meeting.
National Writers Series Releases Literary Journal
Read More >>
Munson Unionization Talks Yield Progress, Though Key Wages Issue Remains
Read More >>
Gaijin Closing; Simon Joseph To Launch New Restaurant In Space
Read More >>
Jane Fonda Set To Attend Traverse City Film Festival
Read More >>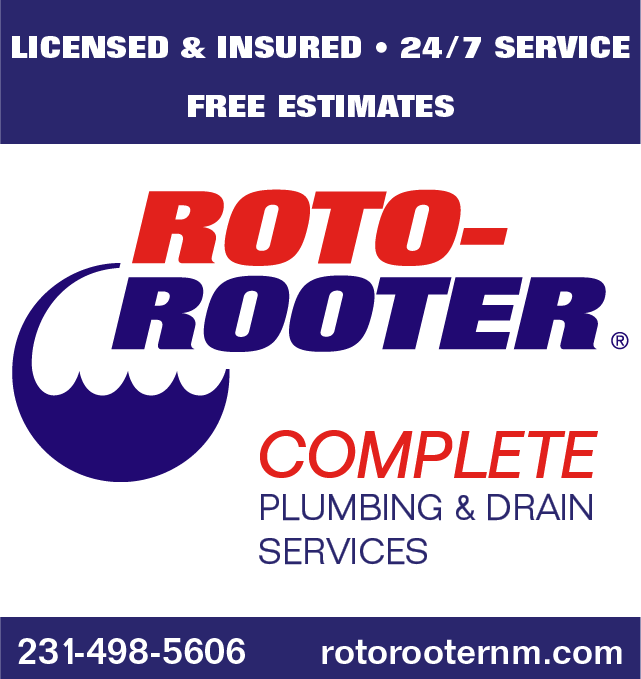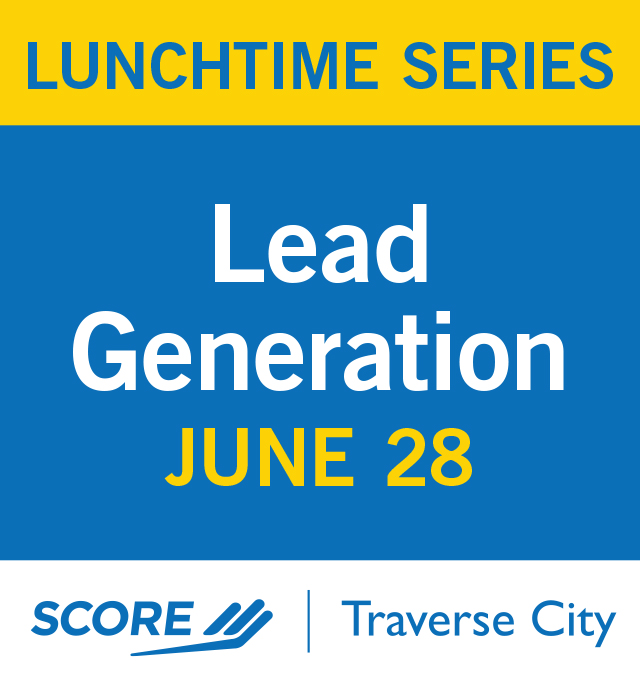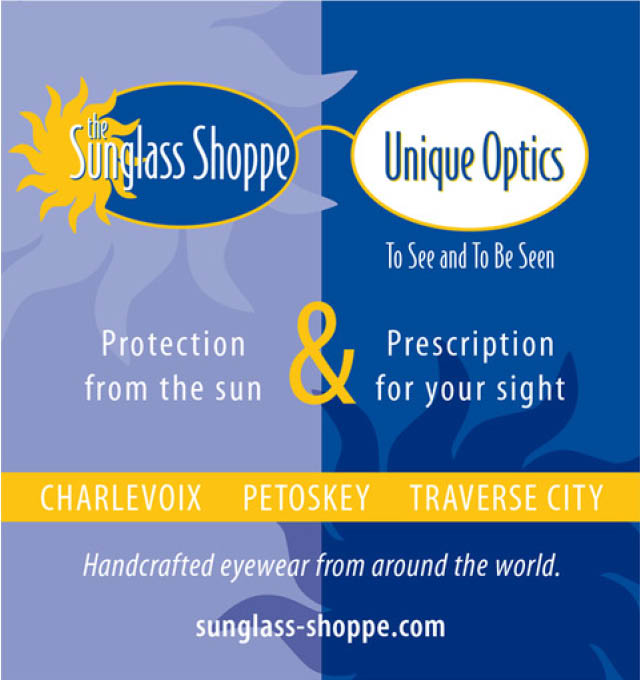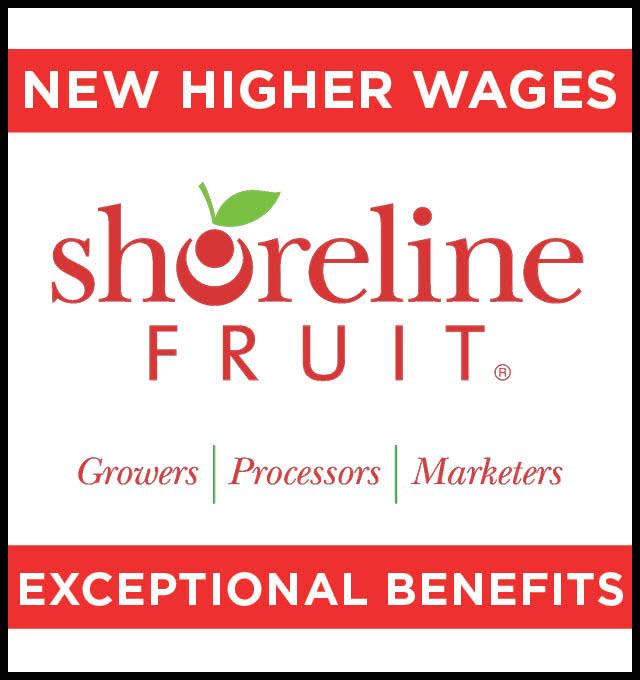 Clean Energy Takes Center Stage At TC Conference
Read More >>
TCAPS Students To Host Lemonade Stands To Raise Money For Schools, Promote Bond
Read More >>
DDA Seeking Volunteers For Boardman River Leadership Team
Read More >>
Downtown Valet Service Approved, Launches Wednesday
Read More >>
Cyclist Injured In Crash
Read More >>
Northport Woman Killed In Division Street Crash
Read More >>
Parks Partnerships Proposed
Read More >>
Latest Real Estate Sales Numbers Mixed
Read More >>
City Delays Decision On Short-Term Rentals
Read More >>
Families Against Narcotics Launching In TC Thursday
Read More >>