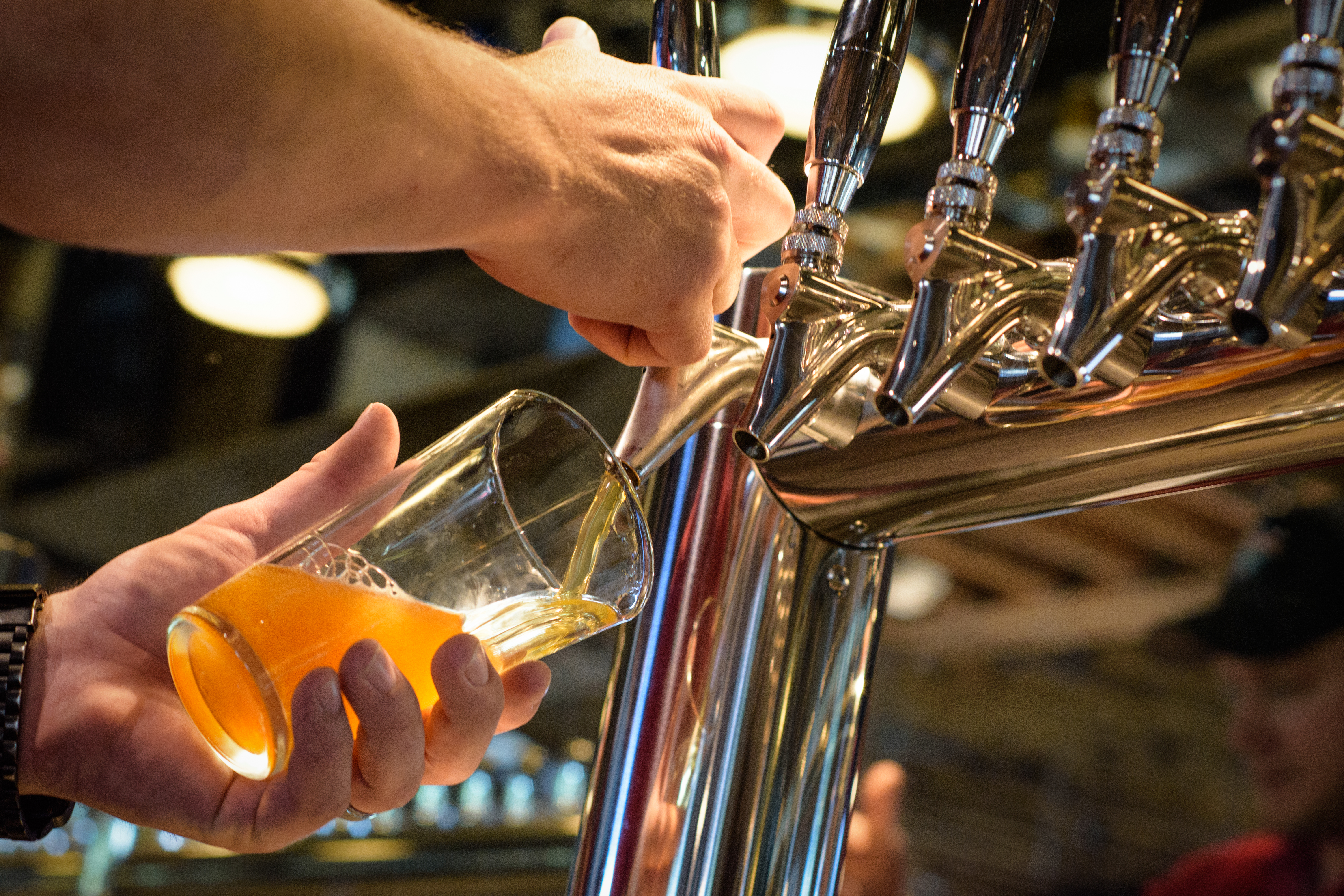 City Tackles Liquor License Confusion, Drinking Culture
By Beth Milligan | March 5, 2021
Numerous local liquor license holders who are required to get city approval to operate have failed to do so, staff revealed to Traverse City commissioners this week – a gap attributed to confusion between local and state regulations and inconsistent communication from the Michigan Liquor Control Commission (MLCC). As the city works to help business owners come into compliance, it is also looking at the larger issue of the overall drinking culture in the community.
Traverse City has required liquor license holders since 2013 to register with the city in addition to obtaining MLCC approval to operate. Without the city registration – which must be approved by commissioners – alcohol sales can't take place at the business, City Clerk Benjamin Marentette says. The city registration serves two purposes: It allows city and county officials to conduct background checks on owners and ensure the business is meeting all fire, zoning, and safety codes. It also allows the city to penalize problem bars, restaurants, or stores by temporarily revoking their ability to operate – a decision that can be quickly reversed when the business comes into compliance – instead of resorting to the far graver step of asking the MLCC to revoke their license.
Marentette says local communities in the past had sign-off power on liquor licenses before the state would transfer them, but that changed under former Governor Rick Snyder. When local oversight was rolled back, Traverse City commissioners passed a policy to ensure the city still had some say over alcohol sales in the community. "We wanted to make sure we still had an ability to regulate where in the city liquor licenses operated, so it made sense for us to preserve the city's ability to do that (with the registration policy)," says Marentette. "This makes it so the city has a softer hammer if there is a problem with a licensee, instead of the nuclear option of going to the state (for license revocation)."
Marentette told commissioners that in recent years, the MLCC has not been "one hundred percent consistent" in notifying the clerk's office when liquor licenses are being transferred to new businesses or owners in Traverse City. That means the city isn't always aware of who is operating where or if each business has its required city registration. To fill in the gaps, staff began an annual process – which will soon become a quarterly process – of comparing the city's database with the MLCC database. The most recent review produced nearly two dozen businesses who are out of compliance with the city, either because they haven't obtained city registration, have undergone ownership changes, or need to add catering, on-premises, or other types of licenses to their paperwork. The list includes a wide-ranging mix of Traverse City gas stations/convenience stores, bars, restaurants, grocery stores, and retail shops.
Marentette told commissioners to expect numerous liquor license applications to appear on their meeting agendas in the next two months as the city works with owners to get their registration updated. Mayor Pro Tem Amy Shamroe said it would be important for commissioners and the public to remember that the applications don't represent a deluge of new alcohol-related businesses but existing owners coming into compliance. "These are places that are already here," she said. Commissioners approved one such application Monday for Little G's on West Front Street, which sold alcoholic beverages for several months under state approval but had not yet obtained city approval to operate.
Marentette says most non-compliant owners simply didn't realize there are city registration requirements on top of state regulations, and said the vast majority have been cooperative in coming into compliance once notified. Code checks have turned up some "tweaks" needed here and there for safety measures, but no serious issues so far, he says. While City Commissioner Brian McGillivary said "ignorance of the law is no excuse" and that owners are responsible for ensuring they meet all local and state regulations, he reserved his harshest criticism for the MLCC.
"This is my issue with the Liquor Control Commission: We try to rely on them to regulate the industry, when in fact they won't even give us the courtesy of notifying us when they're issuing liquor licenses in the city," he said. "It's disappointing. These licenses are issued, these organizations are operating, we have no knowledge (of it). We require some people to come before us and provide information and operate professionally, and others are just sliding by." Other MLCC inconsistencies that have been cited by city officials include allowing redevelopment liquor licenses to be transferred between owners in some cases but not others, and sometimes enforcing a cap on the number of liquor licenses in a community while disregarding the cap at other times. Shamroe said she shared McGillivary's "frustration" with the MLCC, recommending that the city step up its own education and outreach to ensure new liquor license owners understand all requirements.
In a statement to The Ticker, MLCC Public Information Officer Jeannie Vogel said the state sends notification of some types of liquor license transfers to the city clerk's office, but said that step is not required in all circumstances. "However, all (MLCC) approval orders advise licensees that they must ensure they have met all local and state requirements for licensure," she wrote. "So while the (MLCC)'s Licensing Division may not require a response from a local unit before considering an application, the applicant is responsible for meeting any local requirements in addition to receiving (MLCC) approval. When the (MLCC) approves someone for a license, it doesn't automatically grant them a right to use the license if they have not gained proper approvals from other departments."
Getting local liquor license holders up to date on registration is just one step the city is taking to address alcohol sales and consumption in the community. City staff from multiple departments are also working on a grant-funded Healthier Drinking Culture initiative that aims to create both short and long-term recommendations for cutting down on problematic drinking behavior – like binge drinking, property damage, rowdy/inappropriate behavior, and drunk driving – while promoting responsible consumption at local bars, breweries, wineries, and other establishments. A public survey was launched this week to gather resident feedback on the drinking culture in Traverse City and will remain live until 5pm on March 26. Staff are also holding meetings with key community stakeholder groups to collect input this spring, according to City Manager Marty Colburn.
Comment
Improvements On The Way For Thirlby Field, Nearby Parking Lots
Read More >>
Empire Woman Dies In US-31 Accident Near Franke Road
Read More >>
County Commissioners Quietly Nix Remote Public Comment
Read More >>
GT County To Pause Use Of Johnson & Johnson Vaccine
Read More >>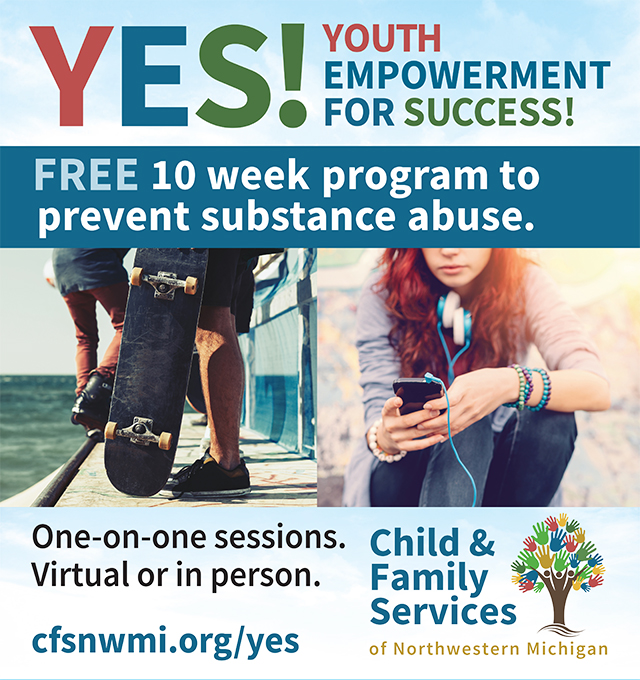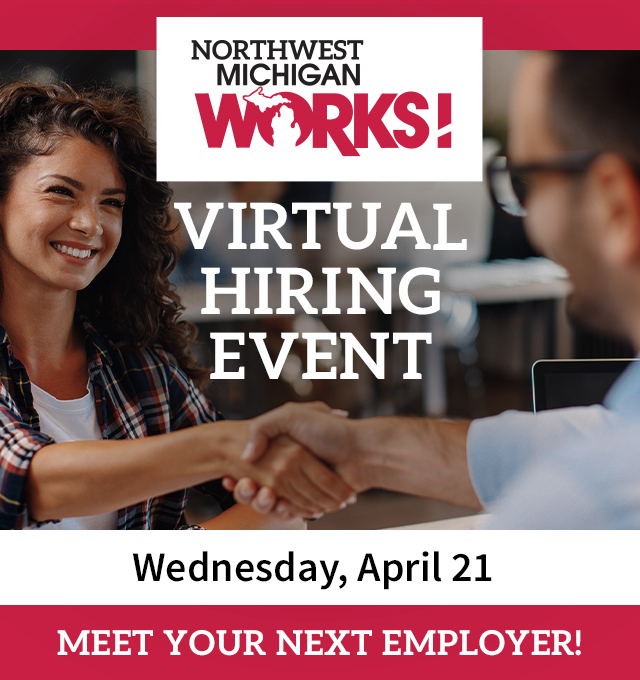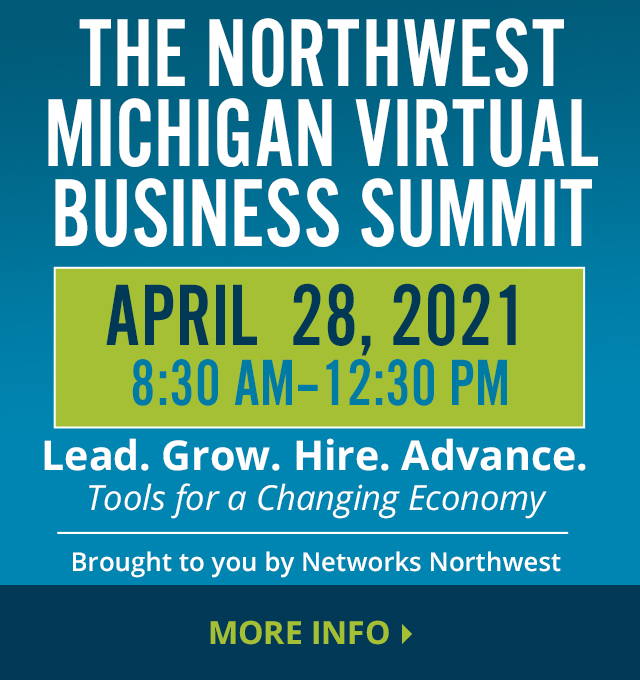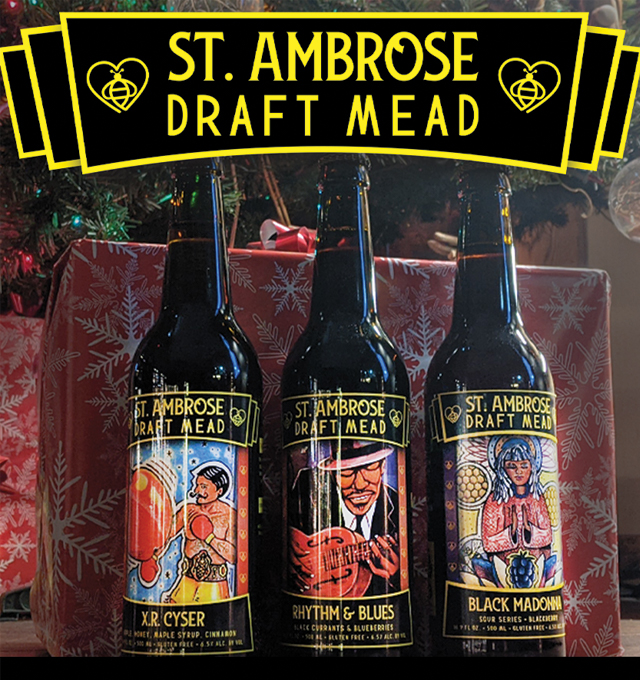 Work To Begin On Final Boardman Lake Trail Stretch; More Trail Projects Underway
Read More >>
Cherry Festival Announces More 2021 Details; No Concerts, Air Show This Year
Read More >>
What Is The State Of The State, Film Fest?
Read More >>
Redefining The Next Northern Homescape
Read More >>
Resident Filing Lawsuit Against Clous, GT Commission Over Rifle Incident
Read More >>
Here's Meijer's COVID Shopping Snapshot
Read More >>
Welcome To Death Cafe. Seriously.
Read More >>
TCAPS Extends Middle/High School Virtual Instruction One More Week; Sports OK In-Person
Read More >>
Cass Road Flooding Fixes Underway
Read More >>
Can Local Farmers, Food Keep The Momentum In 2021?
Read More >>