City Talks Park Funding, Projects
By Beth Milligan | Sept. 10, 2019
Traverse City commissioners Monday supported a plan to hire several new Parks and Recreation staffers to better care for the city's tree population, among several pressing parks projects. Commissioners Monday also heard an update from staff on several improvement initiatives underway at the city-owned Brown Bridge Quiet Area (pictured).
Commissioners in June approved allocating $100,000 in the city budget to help support forestry functions in Traverse City, with the caveat any staffing plan be brought back for review prior to the city hiring new employees. While some commissioners expressed interest in using the funds to hire a full-time city forester – a position that previously existed in Traverse City but has been vacant for several years – city staff Monday instead recommended divvying the funds up to hire multiple employees who could tackle a variety of park projects.
Parks and Recreation Superintendent Derek Melville recommended using the $100,000 to accomplish the following: hiring a full-time staffer who would split his or her time between grooming trails at Hickory Hills and providing maintenance to Oakwood Cemetery, which hosts a significant number of city trees ($31,700); hiring two seasonal full-time staff members each winter to increase tree pruning levels ($37,440); hiring one seasonal full-time staff each summer to increase tree watering levels ($15,600); and reserving funds to hire professional forestry contractors for projects on an as-needed basis ($15,260).
According to Melville, current city staffing levels only allow for pruning approximately 500 trees a year, while best industry practices call for trimming 1,500. "If we are to hire two additional staff members each winter, we can expect to trim an additional 400-600 trees each season, which would put us at 900-1,100 trees trimmed a year, a very good step in the right direction toward our goal," according to Melville. He continued that the city could use the $15,260 designated for professional forestry contracts either toward consulting services for projects, or else toward contracting out tree removals that would in turn free up staff time to trim an additional 125-150 trees annually. Such a move "will put us even closer to our tree trimming goals," Melville said.
While Melville acknowledged the potential benefits of hiring a full-time forester, he also argued the role was primarily a planning position. What's really needed in Traverse City at this moment, Melville said, are employees who can do the actual manual work of caring for trees. "I would rather see us get more boots on the ground than an administrative position," he said.
Several commissioners Monday agreed, praising staff's strategic approach to using the $100,000 budget to achieve practical outcomes for city trees. "You've done exactly what I hoped you'd do," said Commissioner Richard Lewis. "You go out there, and you look at the bigger picture and the longer term and how you're going to address our desire to improve our trees in the city." Commissioner Michele Howard agreed. "My goal with the whole forester idea is just to have better trees, and this reaches that goal," she said. "I really like the flexibility and actually helping our trees in this plan. I'm impressed by the creativity of it."
City commissioners also heard an update Monday from Grand Traverse Conservation District (GTCD) staff on the city-owned Brown Bridge Quiet Area, the 1,300-acre property southeast of Traverse City managed by the GTCD. Following the 2012 removal of the Brown Bridge Dam and the elimination of the Brown Bridge Pond on the site, staff have focused on restoration activities on the bottomlands and restoring the ecological health of the Boardman River. "Really in seven short growing seasons, Brown Bridge has come back just tremendously," GTCD Boardman River Program Coordinator Steve Largent told commissioners.
Largent touched on several recent projects that have taken place at the park, notably the installation of two new bridges that completed a continuous trail loop around the preserve. Largent said the GTCD has also received grant funding to create a shallow-water wetland area – boosting amphibian, reptile, and waterfowl populations – and to install pieces of wood at 23 different sites along the river to create in-stream habitat. Another $30,000 grant will soon pay for the restoration of a quarter-mile of riverbank in 2020, providing more aquatic habitat and "diversity of flow" in the river, Largent said.
Other major upcoming projects planned for the Brown Bridge Quiet Area include the installation of a universally accessible wheelchair path into the park this fall, which will meet Americans with Disabilities Act (ADA) regulations, according to Largent. "Another project that we're going to be moving forward on, and it's badly needed for the river, is a recreation plan," he continued. "(The Boardman River) is becoming very popular to paddle." Largent said the park is seeing an increasing number of visitors – staff counted 57 cars parked at the park during a recent busy summer day – and is also facing pressure from requested commercial usage of the river. "We need to have a recreation plan so we balance all types of recreational uses, to protect the river," Largent said. He added that new signage outlining park rules will also soon be installed throughout the property to remind users of behavioral expectations.
Several commissioners thanked GTCD staff for their efforts at the Brown Bridge Quiet Area, particularly in obtaining grant funding to continue supporting park improvements. "Coupled with a little help from Mother Nature, it's bringing it back to a real glorious state," said Commissioner Roger Putman.
Comment
Amid Nationwide Lucky's Market Closings, TC Store To Remain Open
Read More >>
These Local Teachers Are Institutions
Read More >>
Eighth/Boardman Light Planned For Early March Installation
Read More >>
Unfair Funding? GT County Seeks Answers On Mental Health Services
Read More >>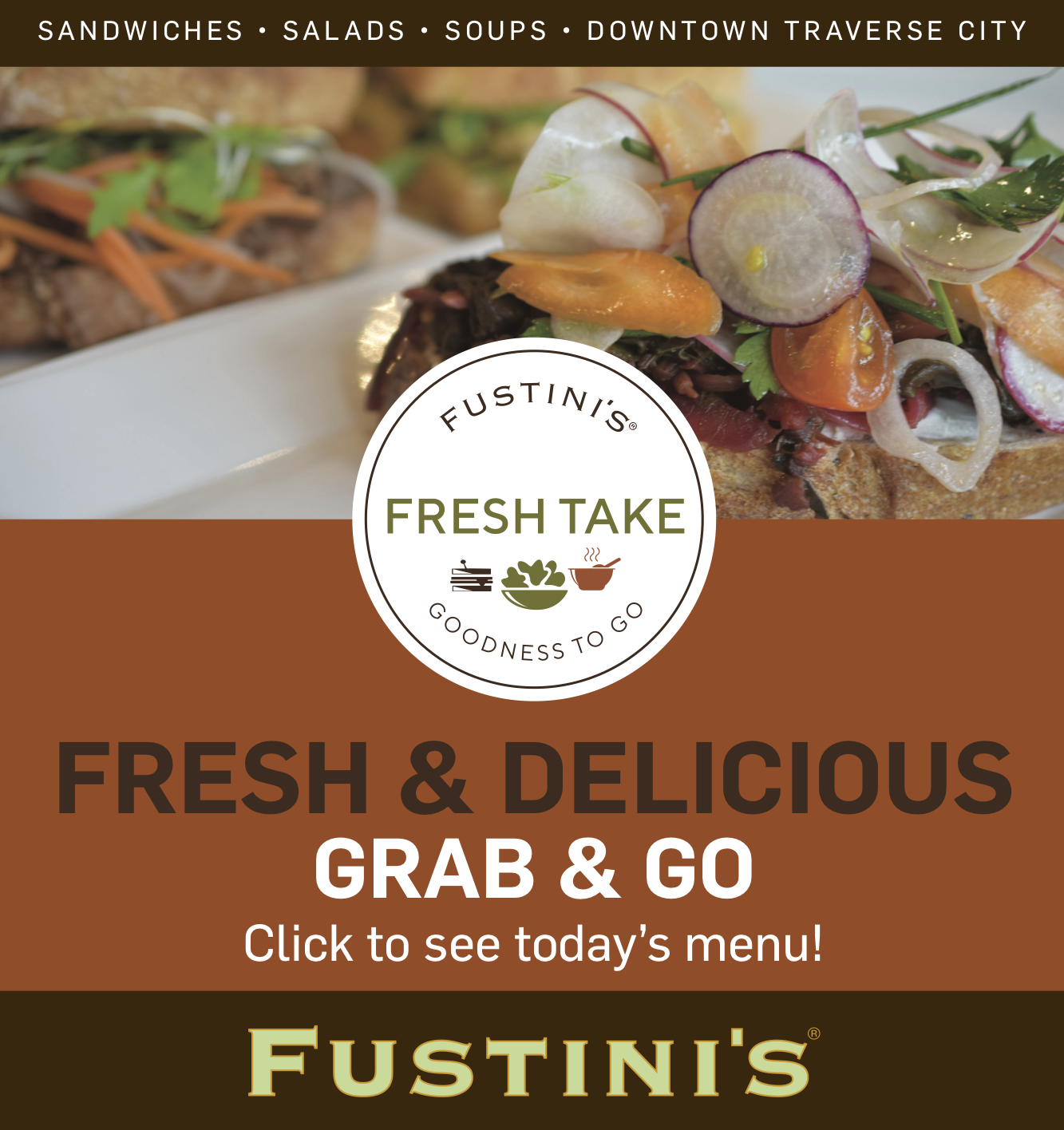 Time To Make Tracks
Read More >>
DDA Targets 2020 Projects, Wadsworth/Hall Intersection Improvements
Read More >>
Viking Cruise Ship Will Visit Traverse City
Read More >>
Oral History Projects Aim To Capture Local Stories, History
Read More >>
City Commission Decisions Coming On Coal Tar Ban, Setbacks, Front/Madison Stop
Read More >>
Driver Arrested After Crashing Into Propane Tank
Read More >>
Downtown TC Hosts Chili Cookoff Today
Read More >>
REO Speedwagon To Play Cherry Festival
Read More >>
The Ripple Effects Of High Water Around Traverse City
Read More >>
Woman Arrested After Assaulting Officer
Read More >>