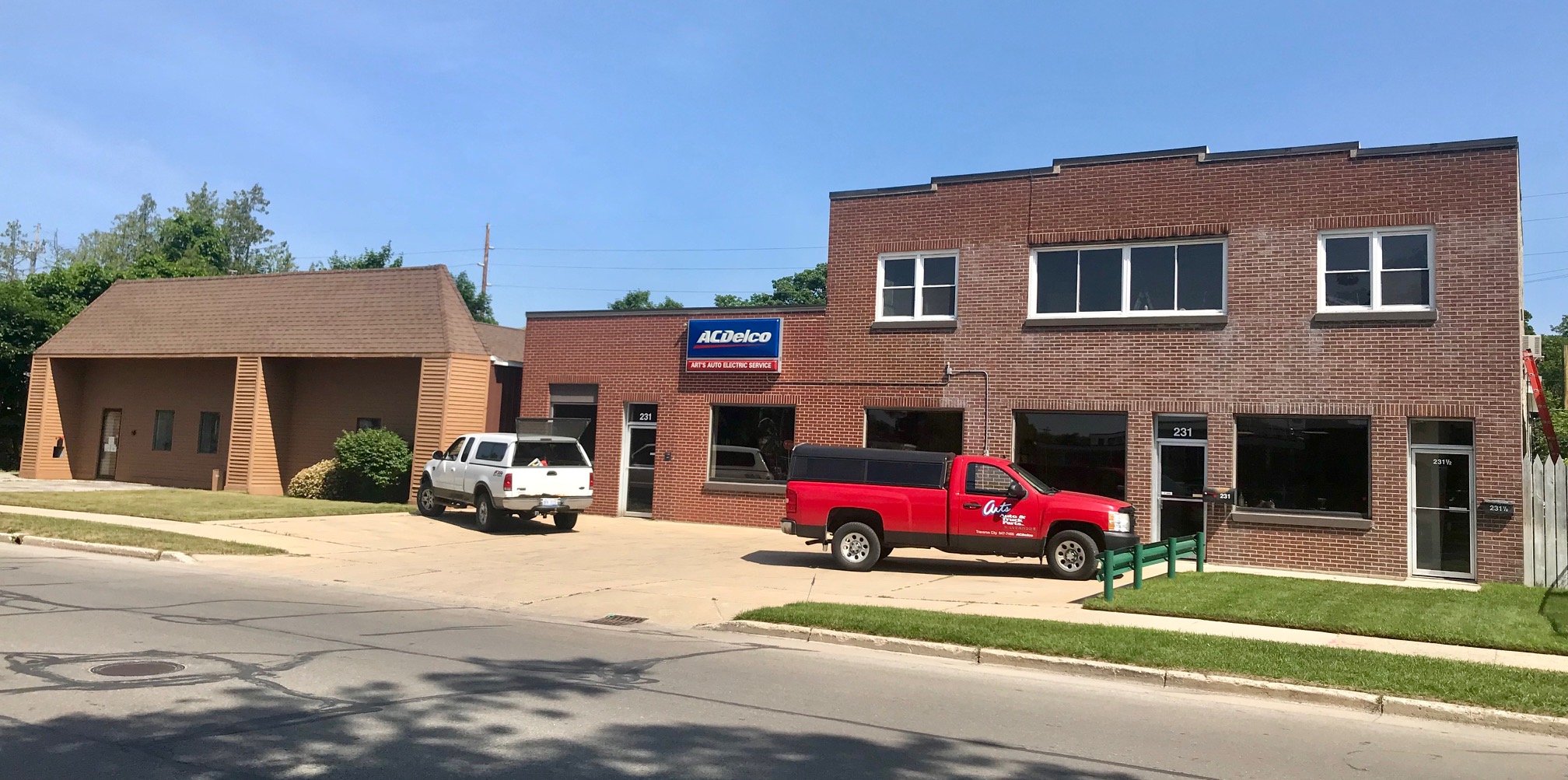 City To Consider Approving Wine Tasting Room, Hull Park Alcohol Ban
By Beth Milligan | July 2, 2018
Traverse City commissioners will consider allowing alcohol to come to one new area of the city – a planned tasting room on Twelfth Street – while banning it in a nearby city park at their 7pm meeting tonight (Monday) at the Governmental Center.
Commissioners will vote to approve several licenses – including wine tasting and winemaking licenses – for Bos Wine to open a new tasting room and wine distribution/storage facility at 231 East Twelfth Street in the former Art's Auto Electric Service building (pictured). Owner David Bos and his wife Jackie are targeting a fall opening for the intimate tasting room, which will offer sample pours and retail sales of the couple's wines made from California and Michigan grapes.
Bos grew up in Holland, graduated from Hope College, and started his career at Traverse City's Chateau Grand Traverse and Stella Trattoria before moving to Napa Valley to hone his winemaking craft and launch his label. After moving back to Traverse City with his family last year, Bos turned his attention to scouting centralized locations at which he could both store and sell his wine. Having worked extensively with vintners and farmers both locally and across the country, Bos hopes to carve out a unique niche in the region's wine scene.
"All of our wines are sourced from vineyards who are either organic or practice biodynamic farming, or are working toward one of those (designations)," explains Bos. "We're pretty small production-wise, but we're focused on making world-class wine while working with a lot of different farmers to change to greener practices. We're planning to highlight both California and Michigan wines, because (those places are) part of our story. I want to talk about good farming, and I'm not opposed to talking about good farming in either California or Michigan."
Bos says his Twelfth Street location will provide a base of operations from which he can distribute to area restaurants and also slowly grow the public wine tasting room. He hopes to start small – accommodating roughly 20-25 customers – and eventually grow to a maximum capacity of 50-70. Bos says the tasting room experience will emphasize education and leisurely tasting sessions to help customers better understand the background and history of the varietals they're sampling.
"One of the big things we want to do is pair wines, so we'll have light meats and cheeses to go with them," he says. "People will be able to sit down and enjoy the process and have a good conversation about farming, rather than it being more of a bar feel. My goal is not to jam a ton of people into that space; we want it to have a comfortable feel. We hope to eventually do some events and other types of educational pieces that really highlight the farmers."
At the same meeting city commissioners will be asked to approve Bos Wine's licenses tonight, they will also consider banning alcohol on the other side of the Boardman Lake District at Hull Park near the Traverse Area District Library. Commissioner Tim Werner requested staff put the item on the agenda so the commission could consider adding Hull Park to a list of city parks where all alcohol consumption is prohibited.
According to a memo from City Clerk Benjamin Marentette, while hard liquor and glass bottles are banned in all city parks, the consumption of beer and wine is allowed in most parks unless the commission has enacted a ban for a specific park. The list of parks where all alcohol is prohibited includes American Legion Park, Clinch Park Beach, F&M Park, Hannah Park, Hickory Hills, Lay Park, and the Jay Smith Walkway next to Pangea's Pizza on Front Street. Commissioners have traditionally banned all alcohol consumption within parks that are either heavily frequented by families or have recurring issues with drunken loiterers.
According to a memo from Werner, the commissioner is recommending making Hull Park the eighth city park where all alcohol usage is prohibited. "With the very significant use of the park by children sailing, and the public restrooms available, it may be a park that we add to the list of those where alcohol is not permitted," he suggested. If commissioners approve passing a resolution to ban beer and wine in Hull Park, Parks and Recreation staff will post signage in the park advising visitors of the new prohibition.
Comment
Traverse City's Automotive History
Read More >>
Amidst A 30-Year Shift In Energy Consumption, What Of Traverse City's Utilities?
Read More >>
GT Band Partners With William Hill To Offer Mobile, Online Gambling
Read More >>
Elk Rapids DDA Launches Listening Campaign
Read More >>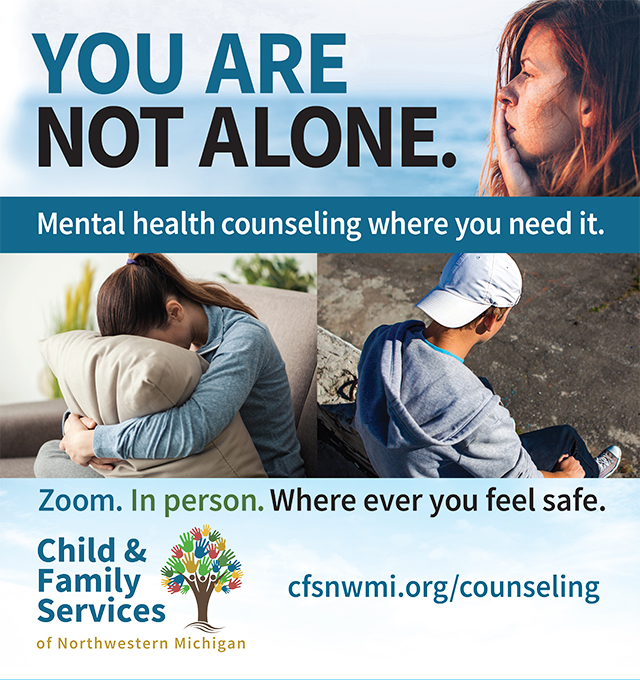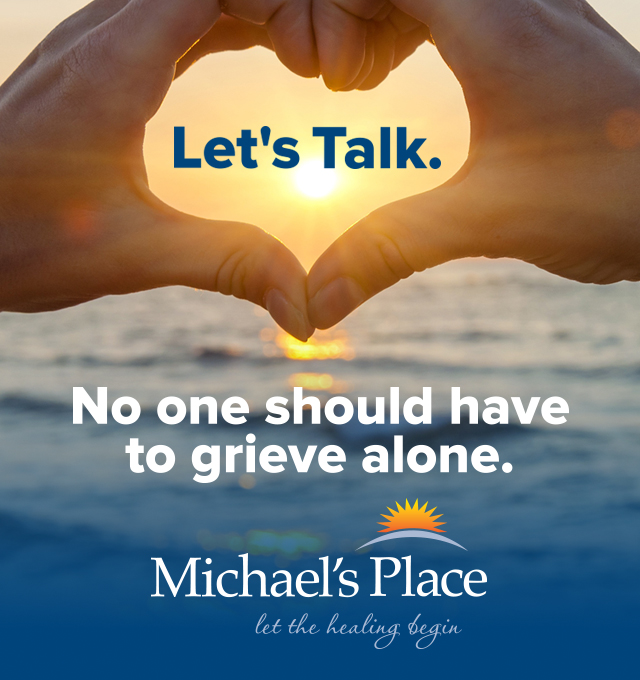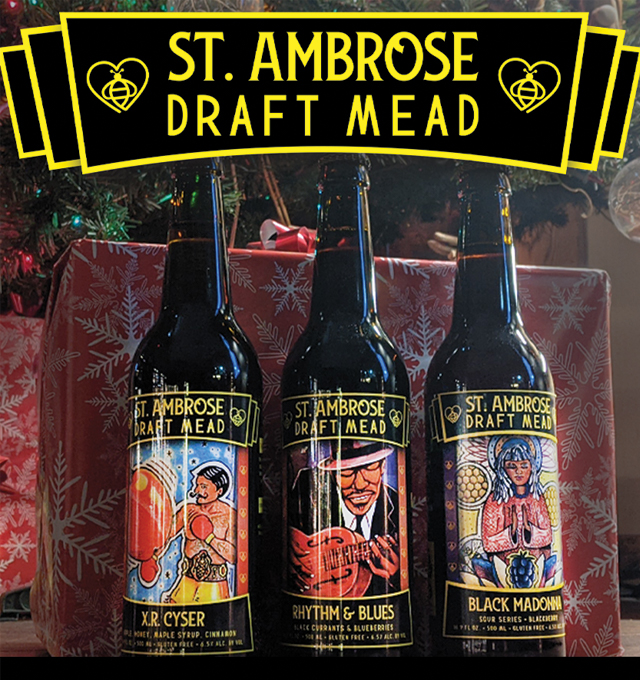 Police Complaint Filed Against Clous, Calls Mount For Resignation
Read More >>
State Updates Pause Order, Dining Confirmed To Reopen Feb 1
Read More >>
City Projects Ahead: Garfield Upgrade, West End Bathhouse, Electric Vehicle Charging Network & More
Read More >>
Local Businesses Land Training Grants
Read More >>
Relief? Water Levels Now Seen Dropping
Read More >>
Local Association Names Their Realtor Of The Year
Read More >>
Commissioner Brings Out Rifle During Online Meeting
Read More >>
GT County Commissioners Pass Resolution Denouncing MDHHS Order
Read More >>
Business Development Certificate Now Offered At NMC
Read More >>
Venture North Granted $500k In 2020; Releases Annual Report
Read More >>