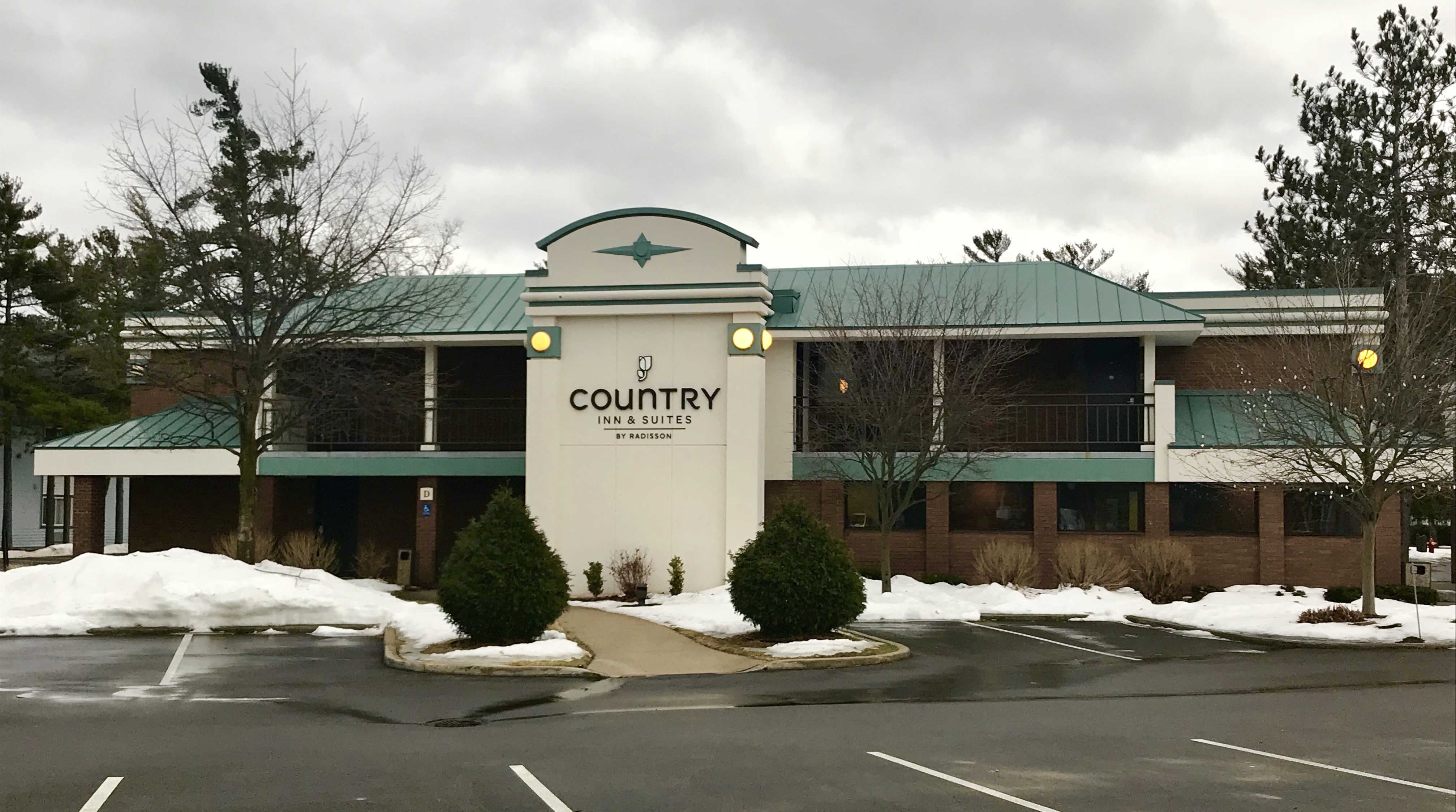 Housing Complex, Eighth Street On The Table Monday
By Beth Milligan | April 14, 2018
A 60-unit city housing complex, a $1.1 million project pavement project that includes the next phase of the planned reconstruction of Eighth Street, and a $915,000 sidewalk repair project could all move forward with a green light from Traverse City commissioners Monday.
All three projects are on the agenda for the commission's 7pm meeting at the Governmental Center. The Traverse City Housing Commission and Socks Construction plan to partner on East Bay Flats, a new development planned for a former Country Inn & Suites building (pictured) at 420 Munson Avenue just east of Northwestern Michigan College. The partners have a purchase agreement and hope to close within the next several weeks. The project would bring 46 one-bedroom and 14 studio apartments to the building, with 14 units set aside for at-risk or homeless youth ages 18 to 24 as part of a U.S. Department of Housing and Urban Development (HUD) grant and the remaining 46 units available to individuals who earn between 60 and 80 percent of the region's area median income (AMI). That income range maxes out at $17.50 per hour.
Under state law, properties managed by the Housing Commission are exempted from paying property taxes. However, the city is permitted by the state to charge an annual fee of up to 10 percent of the rent collected in Housing Commission facilities in lieu of taxes to help cover costs related to city services and infrastructure. Traverse City rules currently state Housing Commission facilities will be charged 10 percent of rent; commissioners Monday will consider changing that to say up to 10 percent, allowing them to set the fee at a lower percentage if they desire in order to encourage more affordable housing.
"This ordinance amendment gives flexibility to the city commission to establish an annual service fee (below 10 percent) to be paid to the city in lieu of all taxes with respect to projects or facilities owned and operated by the Housing Commission," City Manager Marty Colburn explained in a memo to commissioners. "Meaning, if for example by lowering the service fee would allow the Housing Commission to provide more affordable housing by lowering rent charged, (commissioners) could do so."
Housing Commission Executive Director Tony Lentych notes East Bay Flats, which is estimated to cost more than $5.5 million between the property purchase and renovations, is significantly more costly than several of the organization's low-income properties, such as Orchardview Townhomes. Rents will also be higher at East Bay Flats – which is aiming to accommodate the "missing middle" of income levels – than those properties, which have government assistance tied to them and so can be as little as $200 per month. Therefore, even at a lower percentage service fee, the portion of rent collected at East Bay Flats will likely be higher than other properties, Lentych explains. "The total bill will be significant," he says.
If commissioners approve the ordinance change, it will be scheduled for possible enactment on May 7. Commissioners will then also need to decide May 7 what percentage of rent to charge East Bay Flats. Lentych says he's run through different numbers with city staff and has talked about a range of "four to six percent" in order to help lower rental rates at the property. "We will pay something on this property, we just don't what it is," he says.
The service fee is the last missing piece of the funding puzzle for the project, according to Lentych. Once the financing is finalized and the purchase closed, the development will be ready to move ahead. Lenytch says reconstruction on East Bay Flats could begin as soon as June.
Commissioners will also consider approving two different contracts to make repairs to city streets and sidewalks Monday. Both projects previously came to commissioners at their April 2 meeting, but each failed by a 4-2 vote after falling short of the five votes necessary to approve the motions. The first project, a pavement preservation contract with Elmer's, generated concerns from some commissioners over paying for the reconstruction of Parking Lot P on State Street, which is owned by a private developer but leased by the city. In a memo to the board, Colburn said Lot P had been pulled from the contract while the Downtown Development Authority (DDA) reevaluated the proposal. The revised $1.1 million contract now up for approval includes $300,000 to reconstruct the north alley of Eighth Street, a move meant to help accommodate traffic and provide access to businesses during the future reconstruction of the corridor.
Also before commissioners is a proposed $915,000 contract with Elmer's to fix all city sidewalks with a rating of "poor" or "very poor" condition in the city. The work will take both the 2018 and 2019 construction seasons to complete. Commissioners Richard Lewis and Brian McGillivary voted against the proposal, citing the fact the city has not yet finalized the bonding process for its citywide sidewalk project as part of the reason for their objection. Lewis called it "bad fiscal policy" to authorize the contract before the bonding process was finalized. McGillivary also questioned the map of planned repairs, noting some sections of sidewalk scheduled to be fixed were "islands" that didn't connect to the city's wider sidewalk network.
Commissioner Brian Haas – who was absent from the April 2 meeting and thus was a missing potential crucial swing vote for both projects – declined to comment on how he plans to vote now. However, he said he believed McGillivary and Lewis' concerns about the sidewalk project were "legitimate," adding commissioners needed to "make sure whatever we spend is done in the most efficient way possible." Regarding the paving project, Haas said: "I will just say that Eighth Street, as economic development in the city takes place, is key. Repaving that alley is a very important component to keeping that project moving."
Comment
Impact100 Traverse City Announces Latest Grant Recipients
Read More >>
Three Hundred Miles in 24 Hours
Read More >>
Munson to Ramp Up Outpatient Efforts, Regionalize Inpatient Care
Read More >>
Man Arrested After Concerns Over Blair Township Threat
Read More >>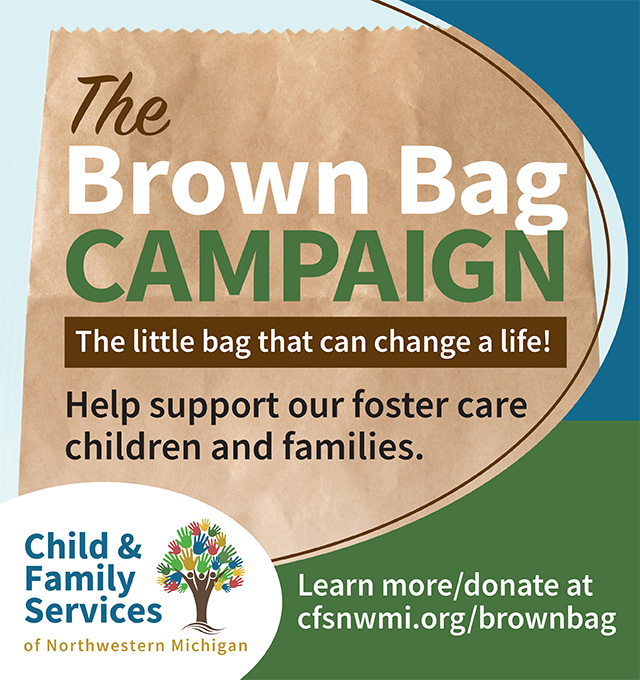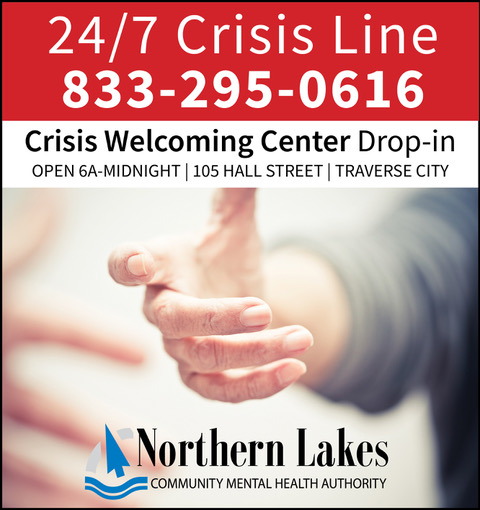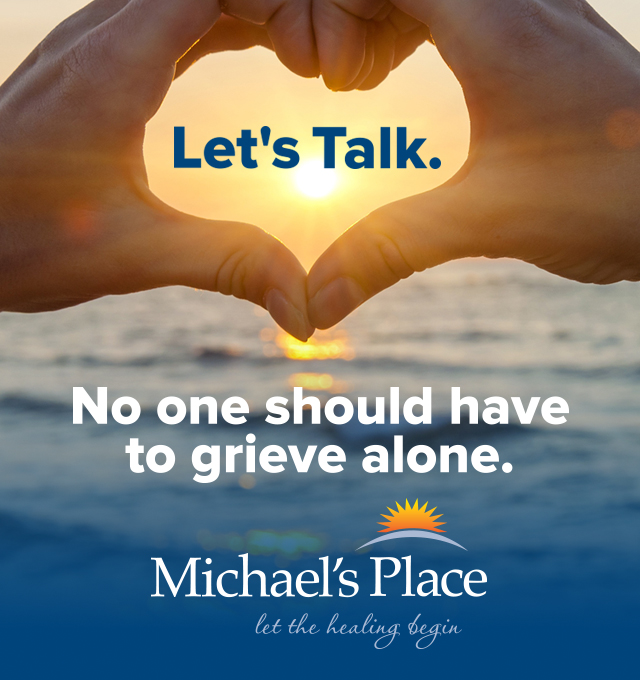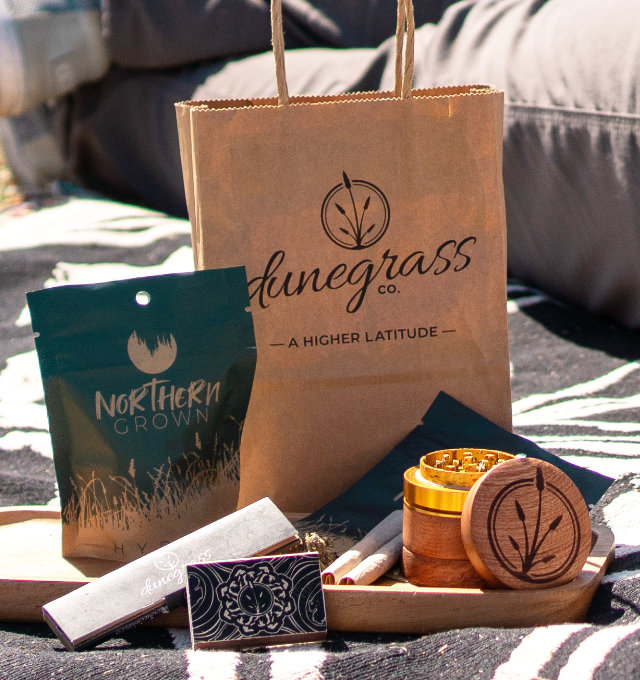 Man Arrested After Standoff in Central Neighborhood
Read More >>
Building Peninsula Shores
Read More >>
GT County Commissioners Approve Peninsula Parks Funding, Remote Work Policy
Read More >>
Join Us For Fall Recess Next Week at Seven Hills on Old Mission Peninsula!
Read More >>
Local NMC Students Traveled To Morocco Earthquake Epicenter Months Before Disaster Struck
Read More >>
TC Curling Center Sweeps Past Expectations
Read More >>
Commissioners to Offer City Manager Position to Vogel
Read More >>
From Frenzy to Focus: Northern Michigan's Fall Real Estate Update
Read More >>
Senior Services Take the Spotlight
Read More >>
Grand Traverse State Bank To Be Traverse City's Newest Bank
Read More >>