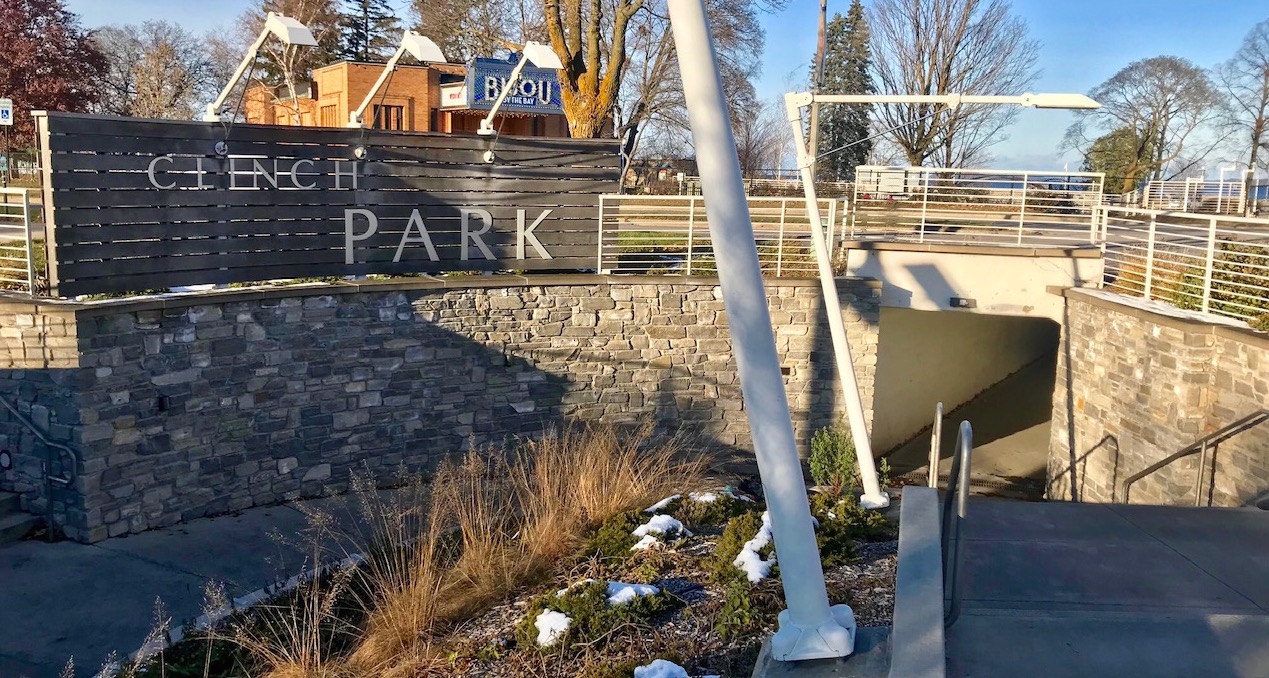 Clinch Park Tunnel Closed Tuesday For Painting
By Beth Milligan | Oct. 8, 2019
The Clinch Park pedestrian tunnel under Grandview Parkway in Traverse City will be closed today (Tuesday) for painting.
Crews are expected to close the tunnel at 8am and reopen by 6pm. While pedestrian traffic will resume after 6pm, the walls of the tunnel will still have fresh paint. Signage will be on display to warn tunnel traffic about the paint job.
The tunnel is receiving a new coat of paint in preparation for the Traverse City Arts Commission's mural project anticipated to be installed later this month. Artist Bobby MaGee Lopez of Colorado was selected to work with the Grand Traverse Band of Ottawa and Chippewa Indians to create over 600 square feet of new mural art for the tunnel, which will be installed on a panelized system attached to both tunnel walls. The Clinch Park tunnel previously hosted Anishinaabek art and language on its walls created by artist Lois Beardslee. The artwork degraded over time and was painted over in 2013 when Clinch Park was reconstructed. Lopez says he hopes to pay homage to Beardslee with his murals, as well as weave in themes and imagery including plants and animals, tribal symbolism, body markings and tattoos, and traditional and contemporary attire.
TCAPS Recall Hits Legal Snag
Read More >>
Public Input Sought On Airport Becoming Authority
Read More >>
Garland Street Closed Friday, Monday
Read More >>
Traffic Signal Work At M-72/Elk Lake To Start Monday, Continue Through May
Read More >>
Median Coming To US-31; Aim Is To Prevent Accidents, Help Pedestrians
Read More >>
Roundabout Coming To Blair Townhall Road, Six More To Follow Across GT County
Read More >>
TADL Offering Fine Forgiveness In December
Read More >>
Traffic Projects On Deck: Pedestrian Crossings, Front/Madison, Parking Rate Study
Read More >>
When Will Pot Sales Begin In TC?
Read More >>
Damaged Toyota Sought By Police
Read More >>
Join Us For A Special Recess Of Giving Tonight!
Read More >>
Munson, Nurses Association Reach Settlement Over Nurses' Rights To Talk About Work Conditions
Read More >>
Welcome To The Golden Age Of Shipwreck Hunting
Read More >>
Inman Recall Effort Goes To Court
Read More >>