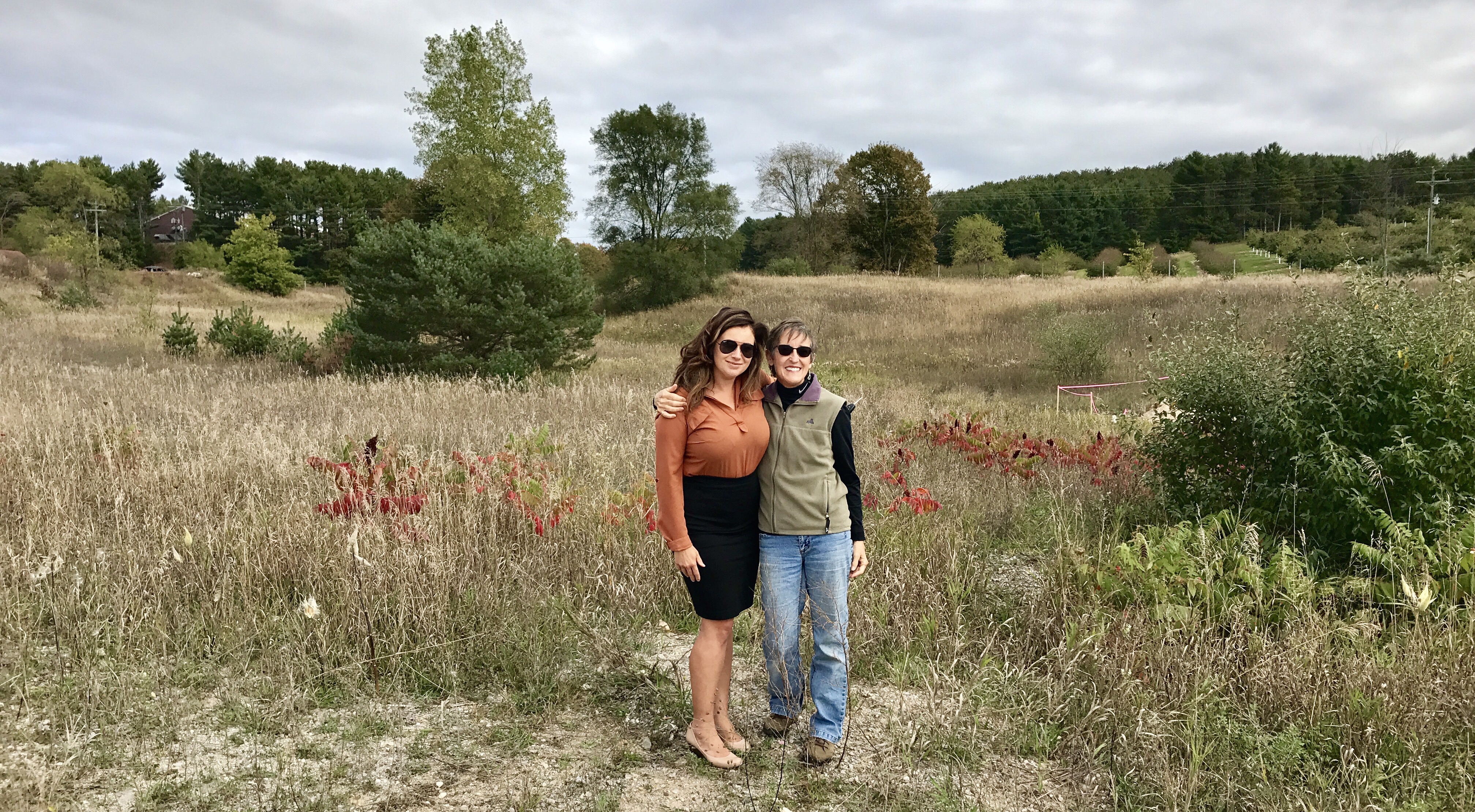 Community Group Tackles Climbing Center
By Beth Milligan | Oct. 13, 2017
A group of Traverse City climbers who've spent six years looking for a home are now ready to build their own, prepping plans to construct the region's first commercial climbing center.
Nancy and Larry Bordine have purchased 2.9 acres of M-72 property next to Rare Earth Hardwoods (just west of Rove Estate) in Long Lake Township for the project. The couple hopes to break ground in spring 2018 on phase one of the three-phase development, constructing an environmentally friendly indoor climbing center that will feature multiple climbing surfaces accommodating a range of experience levels.
"There will be an area for high climbing, and we want to include some structures for bouldering," says Nancy, referring to a type of rock climbing performed on large boulders or smaller artificial walls without the use of ropes or harnesses. "We also want to have an overhang and a cave. So we'll have a little something for everybody. It'll be enough of a (variety) that total novices to middle-of-the-road climbers to really high-technique advanced climbers will be able to find something to challenge them."
Two more future phases – which the Bordines envision occurring successively over two years – call for the construction of a second building on the property that would house a 50-foot climbing wall, making the center eligible to host national competitions. The building would also feature yoga and massage services, as well as educational classrooms. Rounding out project plans is the development of a "pump track" on the site, or a continuous loop of dirt, berms and "rollers" (smooth mounds or hills) bicyclists ride without pedaling by using a pumping motion to maintain speed.
"This whole center is about encouraging alternative fitness and creating a place for the community," Nancy says.
The Bordines are part of a group of dedicated climbers who've been seeking a place to practice their hobby after indoor rock climbing gym GT Rock closed its doors in Traverse City in 2011. Sarah Hunt, who's on the steering committee for the new climbing center, says the closure of GT Rock – one of the only sites of its kind in northern Michigan – left climbers "devastated."
"Everyone was in tears," Hunt says. "We have been a pretty core group of climbers. We've been looking for a home for awhile now."
The Bordines, Hunt and their fellow climbers currently carpool out to Northport once a week to use the climbing wall at Northport School, which is opened to the public on Tuesdays from 6:30-9pm. But the group believes a full-time public center will draw users from across the state. The steering committee envisions supporting the development of climbing clubs at local junior high and high schools, hosting retreats, and using the center as a therapeutic space to build self-confidence and life skills with special groups, such as inmates.
"Climbing is an individual sport, but you do it in community with others," says Nancy. "It helps you develop trust. It's a bonding experience."
The steering committee is close to selecting a name for the center – it'll be either MI Summit or Summit TC – and is working with architectural engineers to design an "ecologically friendly, sustainable" project, according to Nancy. In addition to internal funding and potential grants and sponsorships, the group is planning to launch a crowdfunding campaign in early 2018 that will sell early discounted memberships, merchandise and other perks in order to raise money for the center. "Our goal is to raise $250,000 in our first phase," says Nancy.
Elements of the project have been proposed elsewhere in the region: The long-term master plan for Hickory Hills Ski Area mentions the future development of a climbing wall, and Garfield Township has discussed the possibility of building a pump track on property along North Long Lake Road near the Oleson's Plaza. Hunt says the steering committee would love to collaborate with other groups on such projects. However, she says the climbing community is eager to move forward with concrete plans for the M-72 center.
"We've been held back for so long…because it's been years and years of waiting to see who's doing what," Hunt says. "And now we're in a position because of (the Bordines) to make that happen and put it out there for the climbers. Our community has stayed strong through all these years. We just need a home now."
Picture (l-r): Sarah Hunt & Nancy Bordine in front of the future site of the climbing center
Comment
TSO To Launch Summer Concert Series In New Civic Square Downtown
Read More >>
New Nonprofit Aims To Help Homebuyers Bridge The Gap Between Mortgage Approvals And House Prices
Read More >>
Do It Yourself: Why A Top Traverse City Chef Is Learning To Fix Ovens And Stoves
Read More >>
Sports: The Final Frontier For Northern Michigan Tourism?
Read More >>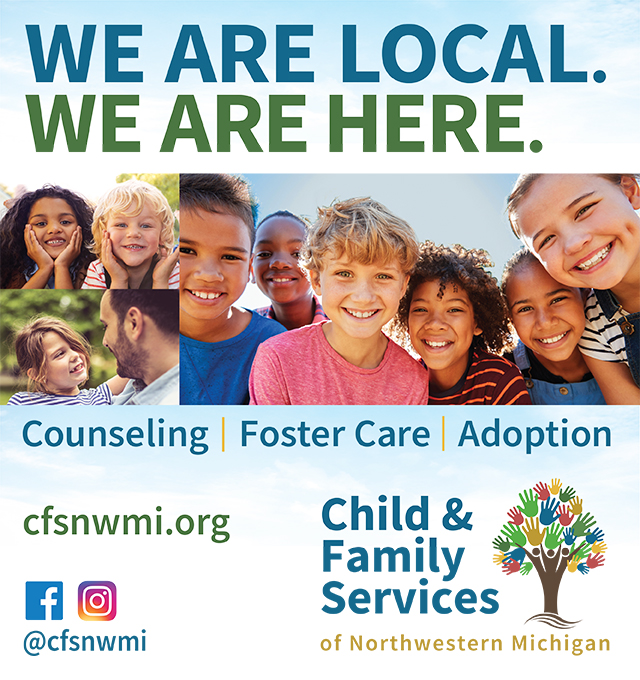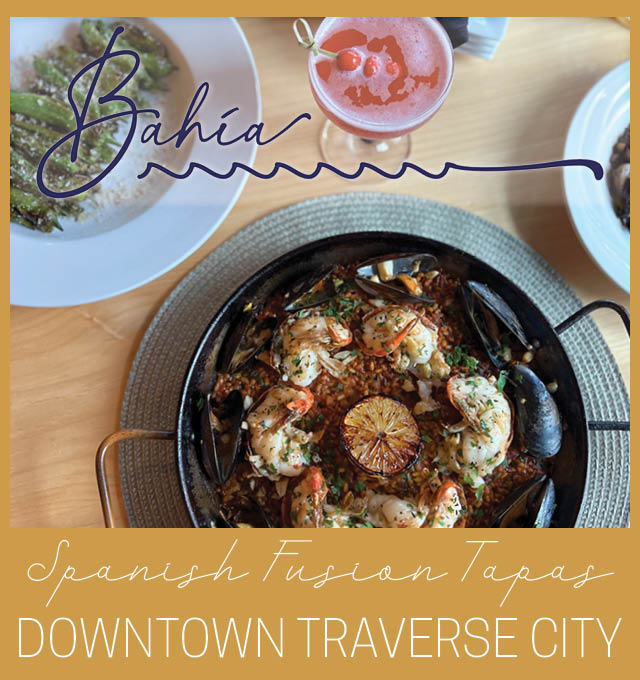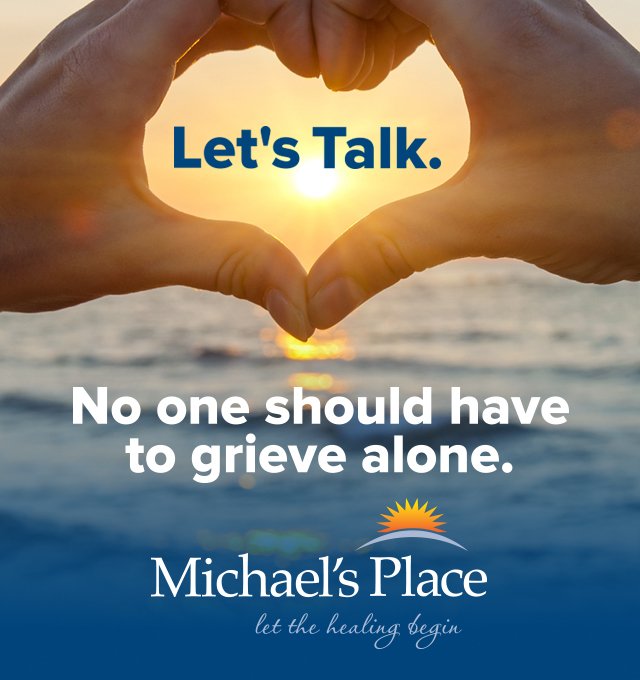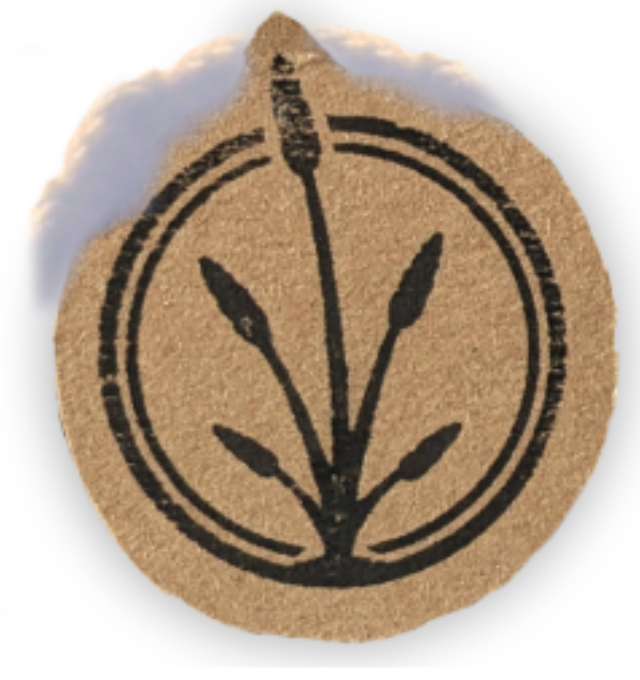 Parallel 45 Theatre Cancels 2023 Summer Season
Read More >>
Breakwater Seeks PILOT From City For Workforce Housing
Read More >>
Two Garfield Township Residents Arrested In Drug Bust
Read More >>
Join Us For Recess Tonight At The Parlor & Win a $300 Downtown Gift Card!
Read More >>
Local Runner Wins Gatorade Player Of The Year Award
Read More >>
Michigan Brewers Guild Honors Traverse City Craft Beer Pioneer
Read More >>
County & City To Consider Consolidating Services at LaFranier, Boardman Campuses
Read More >>
Cinderella To Feature Costumes From Ukraine
Read More >>
Chicago To Perform At Cherry Festival
Read More >>
Agave, White On Rice, China Wok Closing; More Restaurant, Retail News
Read More >>