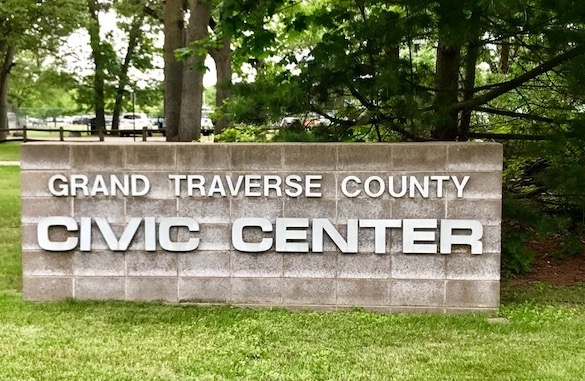 Community Weighs In On Civic Center Plans
By Beth Milligan | June 23, 2020
Nearly 1,600 residents have weighed in on the future of the 45-acre Grand Traverse County Civic Center – their ideas for the best design and uses for the park were unveiled at a community open house Monday. The feedback will shape a new master site plan for the park, with top suggestions focusing on repaving and widening the walking track, adding pickleball courts, improving connectivity between areas of the Civic Center, and enhancing the park's aesthetics and accessibility.
Grand Traverse County Parks and Recreation hired consulting firm Beckett & Raeder earlier this spring to lead the process of creating a master plan for the Civic Center. The park – owned by Grand Traverse County but located in the heart of Traverse City – receives approximately one million visitors per year and serves as a "recreational hub" for the region, according to Parks and Recreation Director Kristine Erickson. On-site amenities include green spaces, a walking/jogging track, a playground, an indoor swimming pool, an outdoor amphitheater, a skate park, a pavilion, ball fields, and a basketball court, plus programming from partners including Norte, Parallel 45 Theatre, Traverse City Roller Derby, and Grand Traverse Bay YMCA, among others.
But the property also has several challenges, according to Erickson, including lack of signage, issues with traffic flow and parking, and aging infrastructure. The Civic Center lacks an overall cohesive vision, Erickson says – something it will need as community use intensifies and is the planned end result of the public visioning process. "Everything is so disjointed," Erickson says, noting that Parks and Recreation commissioners first started focusing on a new plan because of chaotic parking situations that repeatedly arose during major events. "We have wonderful amenities, but they were all done as one-off projects. This is the opportunity to connect our park better, and to better connect it to the neighborhood and our city."
An online survey distributed by Beckett & Raeder this spring garnered 1,592 responses from residents about changes they'd most like to see at the Civic Center. Another 27 participants responded to two additional surveys tailored to community leaders/donors/investors and user groups/programming partners. Beckett & Raeder Project Professional Carrie Klingelsmith says the overall response rate was "the best" she's ever seen for a community survey. "I just think Grand Traverse County as a whole is a very active community, a very involved community," she says.
An overwhelming majority of general survey respondents – 76 percent – said walking was the most common activity they participate in at the park, followed by swimming and passive recreation, which were enjoyed by 33 percent of those polled. Other activities utilizing the park's one-mile walking track – including bicycling, dog walking, and jogging – were also high on the list of activities. Perhaps unsurprisingly given those responses, the top improvement users wanted to see at the park was to the track. "Out of all the projects to prioritize, that would be the number-one project: to resurface that (track) and make it wider," says Klingelsmith.
Community members listed installing new pickleball courts and expanding the Campbell Community Playground as their second and third top priorities for improvements. Among all user groups, improving park safety and security – such as installing security cameras and emergency phones and increasing lighting throughout the park – neared the top of the list, as did improving the traffic and pedestrian flow between different park sections. Making more amenities universally accessible, paving the parking lot near the pavilion, beautifying the north end to make it more inviting to Front Street pedestrians, and installing cohesive wayfinding signage throughout the Civic Center rounded out top priorities.
Most users agreed that "small aesthetic improvements could expand the park's appeal," citing their overall enjoyment of the Civic Center's existing amenities. Erickson says the good news from survey results is that residents' top desired improvements are all "doable things, things we could do sooner rather than later, things we could fund." Major projects could still be explored in the future – such as adding a dog park or installing another sheet of ice at Howe Arena – but in the short term, tackling the aesthetic and connective improvements desired by survey respondents is "right on track with what my commission's always wanted," says Erickson.
Of respondents to the survey, 92 percent were from Grand Traverse County, with another six percent coming from Leelanau County. An estimated 44 percent of respondents said they visited the Civic Center either weekly or more than twice per week.
Beckett & Raeder will use the survey data and additional input collected at Monday's open house to begin drafting a recommended park plan this summer. The firm will host additional public input sessions in the coming weeks – including one where staff will present two to three conceptual drawings of the park, taking feedback on different components to create a final design – and then present a final plan to the Parks and Recreation commission in August. That document – which will include cost estimates for individual projects – will serve as a "blueprint" for the board going forward, according to Erickson, with commissioners able to budget annually for tackling projects and/or seek out community donations and grant funding to get started immediately on improvements.
Comment
Michigan State Police To Reopen Traverse City Post
Read More >>
Save The Date: Recess of Giving December 7!
Read More >>
Townships Use Moratoriums To Address Hot-Button Issues
Read More >>
Great Lakes Incubator Farm Receives Nearly $700K Grant
Read More >>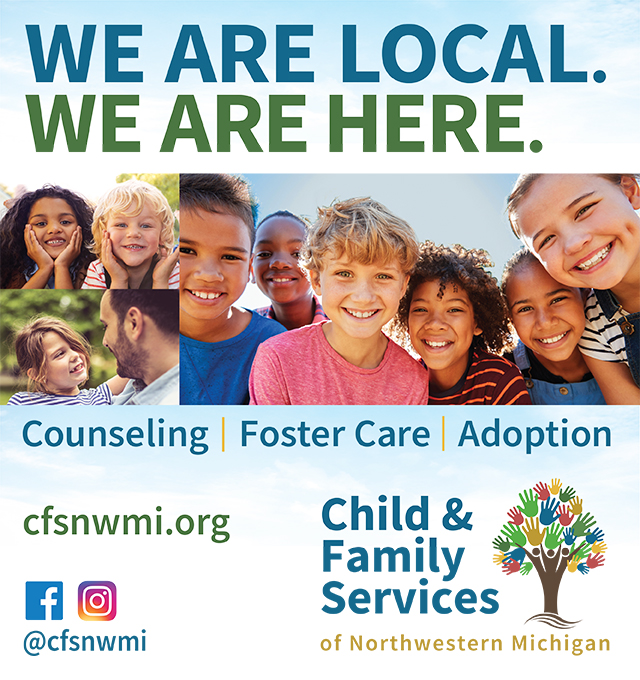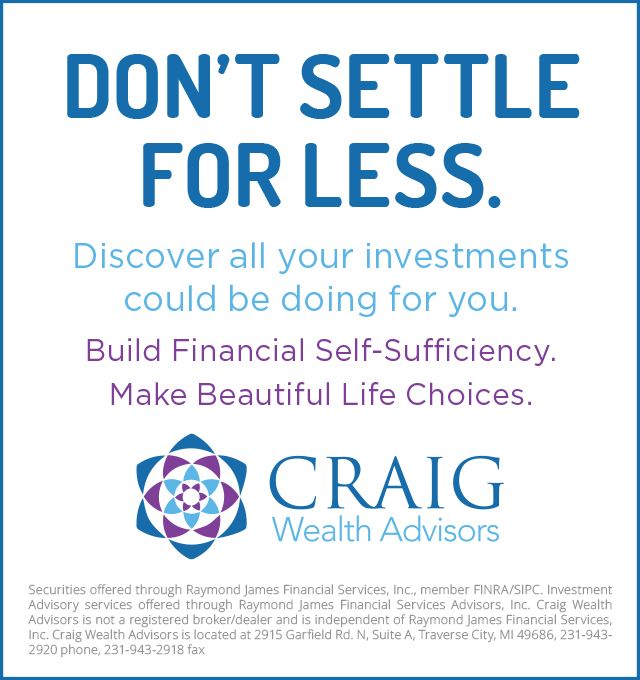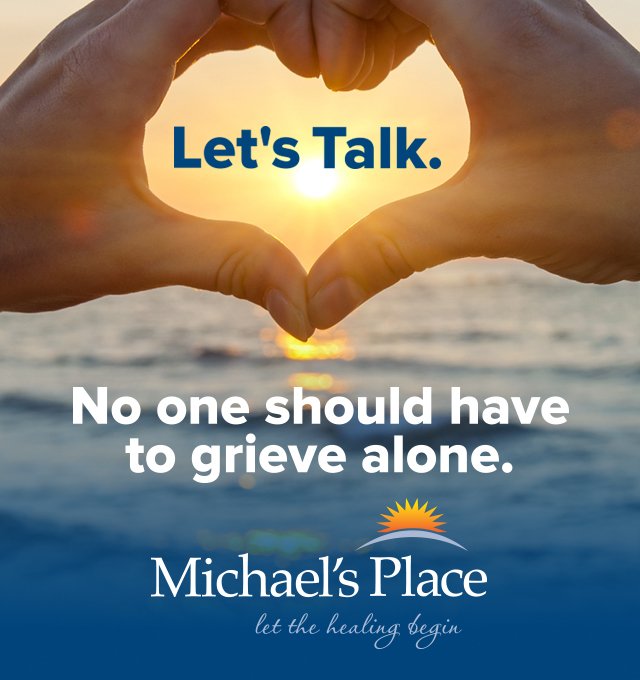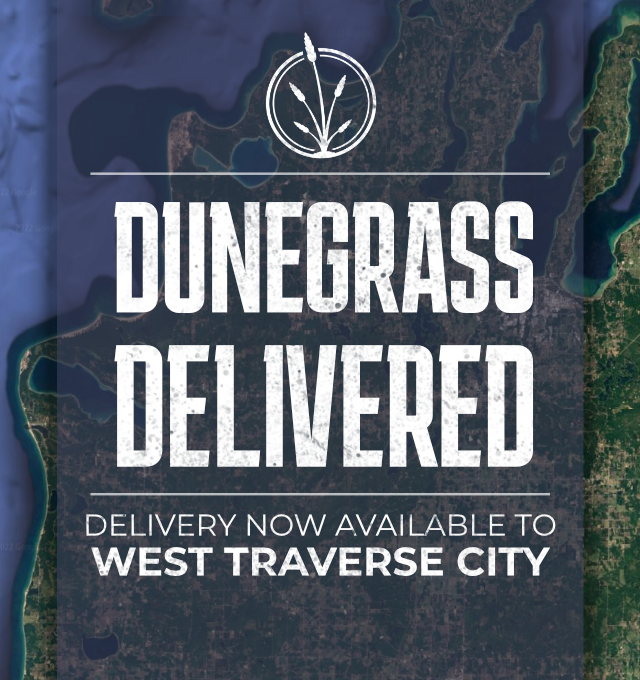 Last Call For City Commission Applicants
Read More >>
Spotlight On Northern Michigan Artisans, Makers & Crafters
Read More >>
Curling Center On Track For January Opening; More Additions Planned At Kmart Property
Read More >>
Snow, Freeze, Thaw, Melt: How Local Ski Resorts Navigate Big Weather Fluctuations
Read More >>
Turkeys, Tonics, And Tales Of Thanksgivings Past In Traverse City
Read More >>
Is Thanksgiving Eve Really The Busiest Bar Night Of The Year?
Read More >>
How NMC's Newest Degree Could Help Shape Water Cleanup Projects In Michigan And Beyond
Read More >>
Downtown Light Parade Rescheduled For Tuesday
Read More >>
It's The Ticker and TCBN's Only Sale Of The Year: 40-65 Percent Off
Read More >>
Road Project Updates: Hartman-Hammond Bridge, Bluff Road, Veterans/Cedar Run/Voice Resurfacing
Read More >>