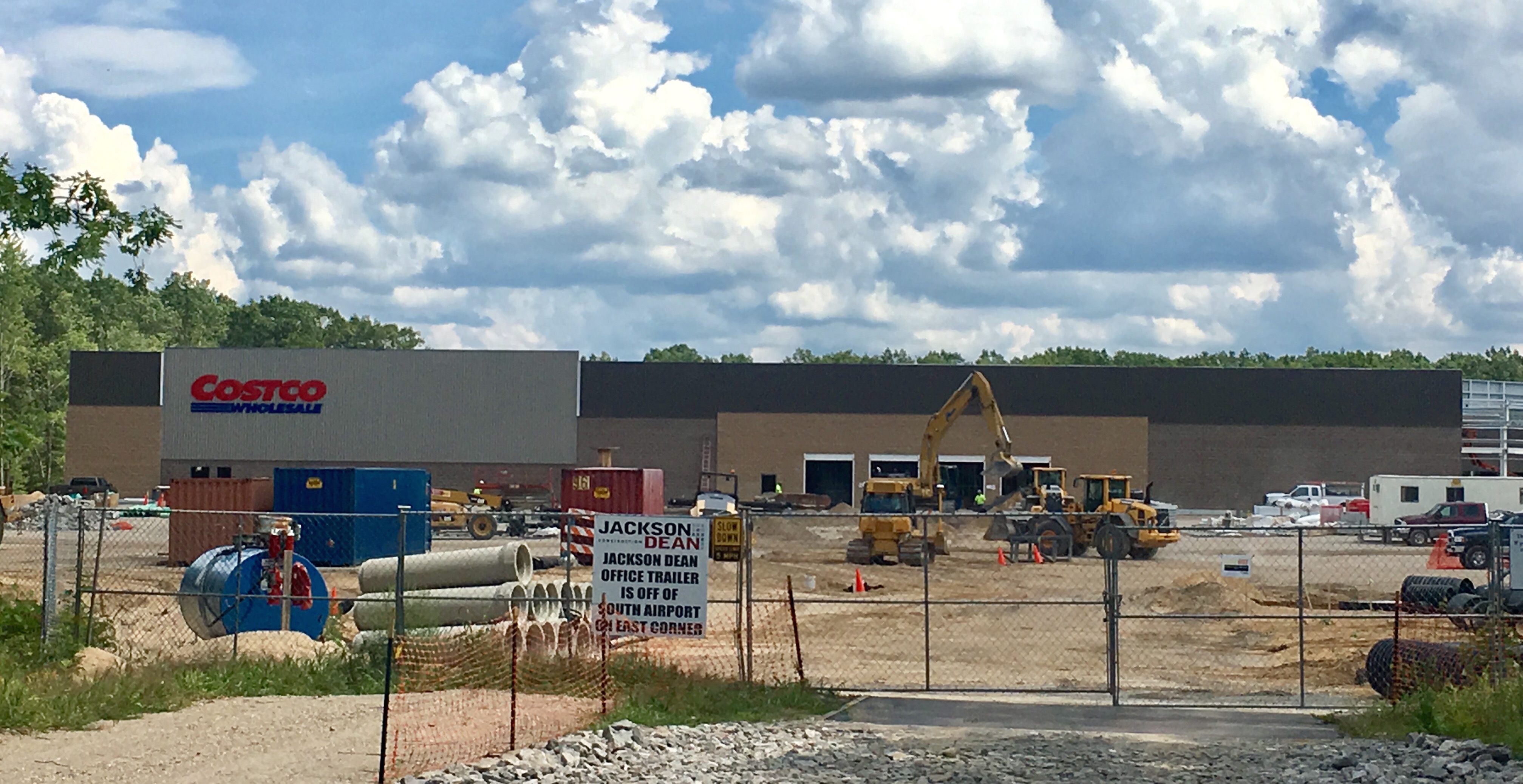 Costco Opening Heralds Flurry Of Hiring, Membership, Development Activity
By Beth Milligan | Aug. 10, 2017
Costco has officially set a grand opening date for its new Traverse City store: October 26. Accompanying the company's announcement is a flurry of construction, hiring fairs and membership drives, as well as an anticipated spike in development interest in the South Airport Road corridor.
Exterior construction on the 155,000 square-foot store next to Cherry Capital Airport is mostly complete, with crews now working to finish the interior of the building. Tanks are also in the ground and the canopy is up at Costco's on-site gas station. "The parking lot will be the final phase of construction," says Jacob Norton, general manager of the Traverse City store.
Norton and a team of management staff have set up camp at a temporary Costco headquarters in the Cherryland Center, an office hub that hosts merchandise displays, membership sign-ups and on-site interviews. Norton says Costco plans to offer 200 positions in Traverse City, 30 of which will be filled by company transfers from outside the area and the rest by new community hires.
"We start at $13 per hour and give full benefits to all our employees after six months, including part-time employees," says Norton. "We pay time-and-a-half on Sundays. And we have guaranteed hours, even for part-time employees. Promotion from within is a big part of our culture, so that's a great part of working for Costco."
While other businesses in the region have faced challenges finding enough employees to fill open positions, Norton says Costco doesn't anticipate any staffing shortages. "We give people a good living wage and a place they can develop…so we're very fortunate we've had a fantastic response so far."
Marketing Manager Julie Connors is helping spearhead an aggressive membership drive leading up to Costco's opening. In addition to Cherryland Center, the company has membership sign-up tents at the Northwestern Michigan Fair and at the corner of Grandview Parkway and East Front Street next to West Bay Beach Holiday Inn Resort. Other tents are planned to follow throughout the community over the next two months. The company aims to get residents signed up ahead of opening day so they can walk right in and shop, according to Connors; membership sign-up lines on opening day at other Costco locations have wrapped around the outside of the store.
A pre-opening membership special of $60 for Gold Star memberships or $120 for Executive memberships is being offered in Traverse City and includes perks like Costco cash cards, coupon books and merch, depending on the level. "Those incentives will go away (after opening)," Connors says. Residents who buy memberships now can use them immediately online or at downstate locations, with cards remaining valid through November 1, 2018. Only members are allowed to enter or shop at Costco or use any of the company's services, Connors says.
While Norton acknowledges there is plenty of competition facing Costco in the Traverse City market – including Sam's Club, Walmart, Meijer, Tom's, Lucky's Market, Oleson's Food Stores and more – he sees an opportunity for Costco to differentiate itself through both its extensive range of goods and its ability to become a "pricing authority" for the Traverse City region.
"There's some opportunity in this market for pricing, to offer a better value to the community," he says.
When Costco does finally open its doors, development trends in other communities show additional businesses will likely soon follow. Cherry Capital Airport discussions have already anticipated neighboring growth in the corridor, including a possible hotel, additional retail stores and restaurants, housing and office space. Norton, who helped open Costco stores in Colorado and Illinois, says that in both of those states, Costco was developed on vacant or isolated land; within a short period of time, multiple restaurants and national retailers opened nearby.
"Restaurants typically follow us…they look at the metrics of how many potential customers are coming through that area," says Norton. "We also build up the infrastructure, in terms of road widening and sidewalks."
Traverse City real estate agent Kimberly Kamrow of Keller Williams Realty previously lived in Hawaii and witnessed Costco's impact firsthand when a store opened in Kona. "It took major negotiations to get (Costco) on the big island, and when it went in, additional big-box and light industrial spaces went in around that," she says. "If you look at Costco downstate in the Grandville area, that store went in first, and then there was a tremendous amount of big-box retail growth around it. Costco tends to be a beacon that other businesses gravitate toward."
Kamrow represents 2.5 acres of property for sale for $300,000 at the corner of South Airport and Three Mile roads. The high-profile parcel is zoned for commercial, retail, office, restaurant and multi-family residential use. After listing the site for two years, Kamrow recently added a large sign to the property that reads: "Costco is going there (arrow sign pointing down South Airport Road) – your business should be here." She anticipates the store's opening will drive new interest in the property.
Costco's ripple effects on development could help boost property values throughout the corridor, Kamrow says. "There's a tremendous amount of potential…for those who have the vision to see what that area will grow into," she says. As for the impact on neighboring residential homes, Kamrow says homeowners will likely have to consider both the potential for increasing property values and the living experience they hope to have on South Airport Road. Some residents may welcome having Costco and other retailers and restaurants within walking distance, particularly if they're already accustomed to traffic and noise from the airport. But with Costco being the first domino in a potential series of major developments along the corridor, other residents may eventually feel pressured to flee for quieter areas.
"It'll depend on the residents who live there and what their goals are," says Kamrow. "Every (homeowner) has a different set of circumstances in terms of what they're looking for. If they want a quiet neighborhood, they might experience some growing pains there."
Comment
Two Passengers On Separate Cherry Capital Airport Flights Test Positive For Coronavirus
Read More >>
Cherry Fest Highlights During A Year That's The Pits
Read More >>
Marshall Collins Wants Traverse City To "Get Used To Being Uncomfortable"
Read More >>
Marijuana Shops Pivot In Their Own Ways, Awaiting Traverse City Recreational Rules
Read More >>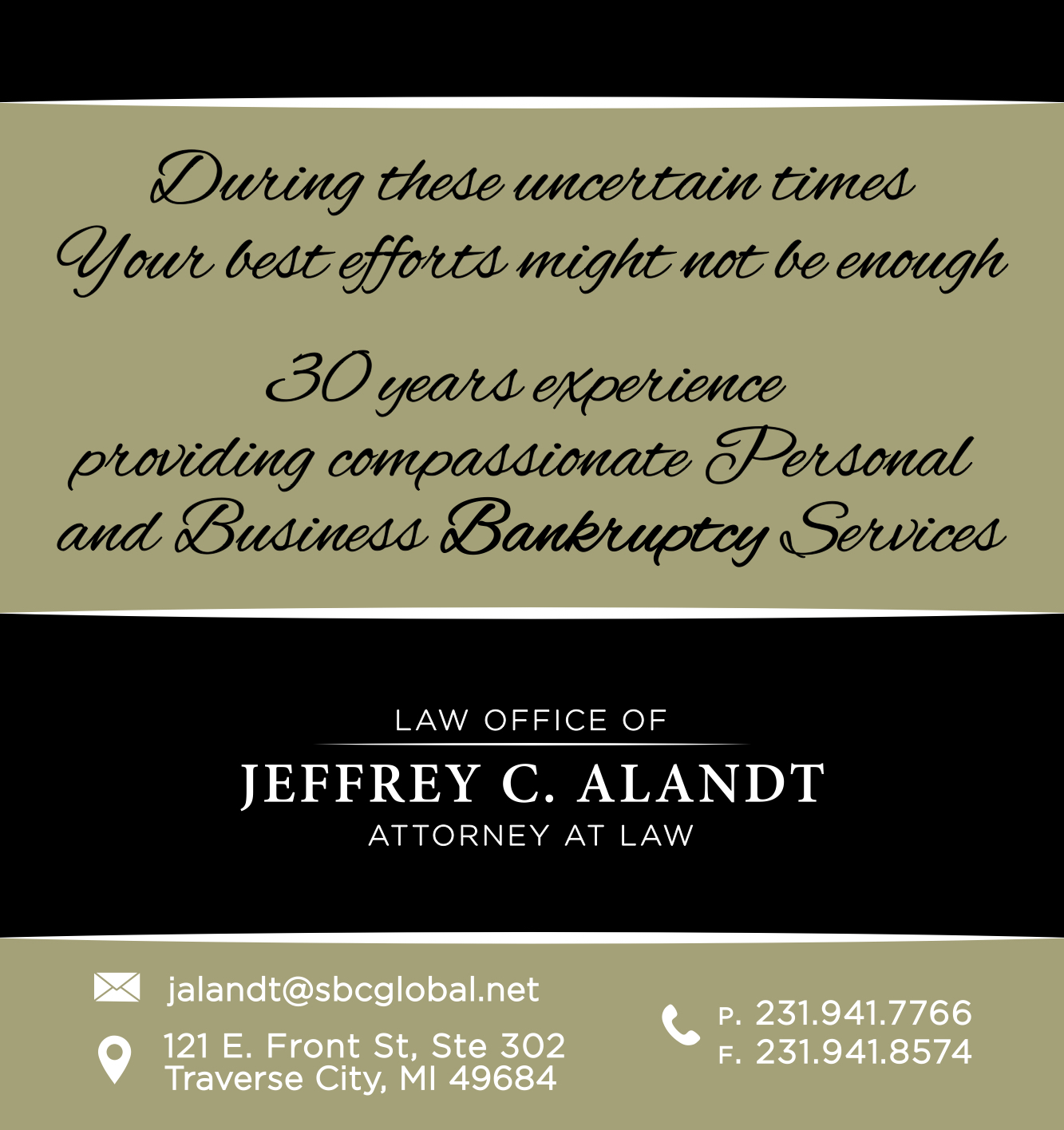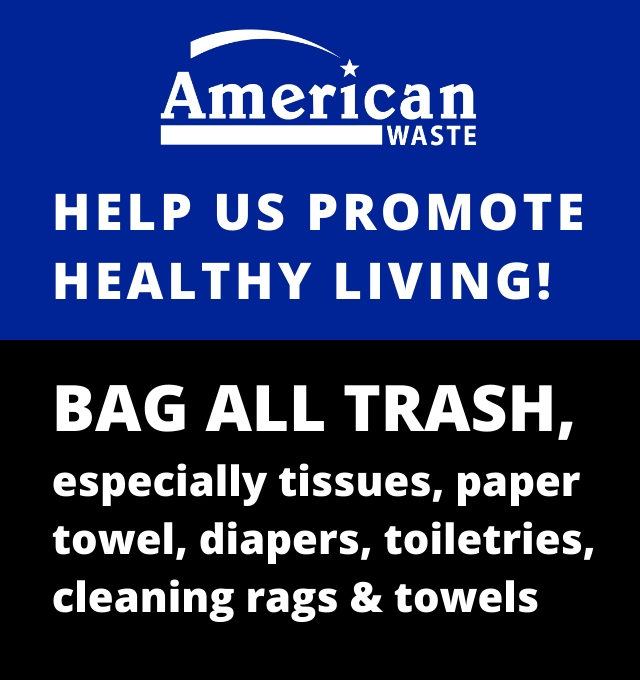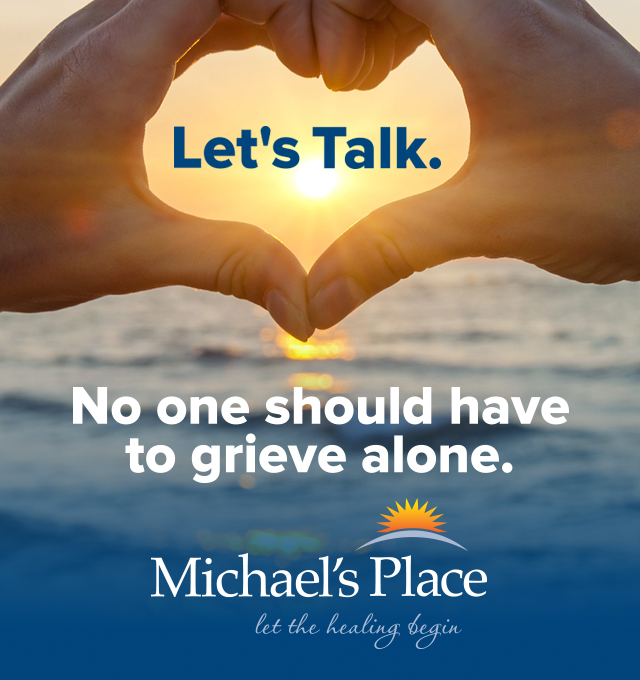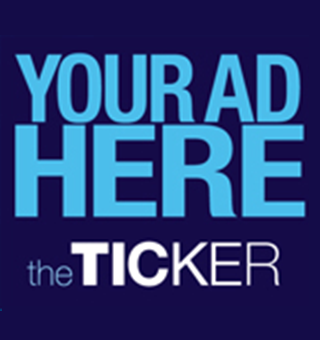 A Look At The Business Scene In Emmet, Charlevoix, And Antrim
Read More >>
Cherryland Adds $50,000 To Resiliency Fund For Small Businesses
Read More >>
More Details Released On Cuts At Munson Medical Center
Read More >>
Detroit Red Wings Won't Come To Traverse City This Year
Read More >>
A One-Of-A-Kind Fourth Of July In Northern Michigan
Read More >>
LaFranier Road Development Projects Moving Ahead
Read More >>
Changes Underway Across NMC - Except To Tuition
Read More >>
Traverse Connect Launches Creative Coast Initiative
Read More >>
A First: Interlochen Kicks Off Summer Camp Virtually
Read More >>
Munson To Rollout Recovery Plan, Including Streamlining And Job Cuts
Read More >>