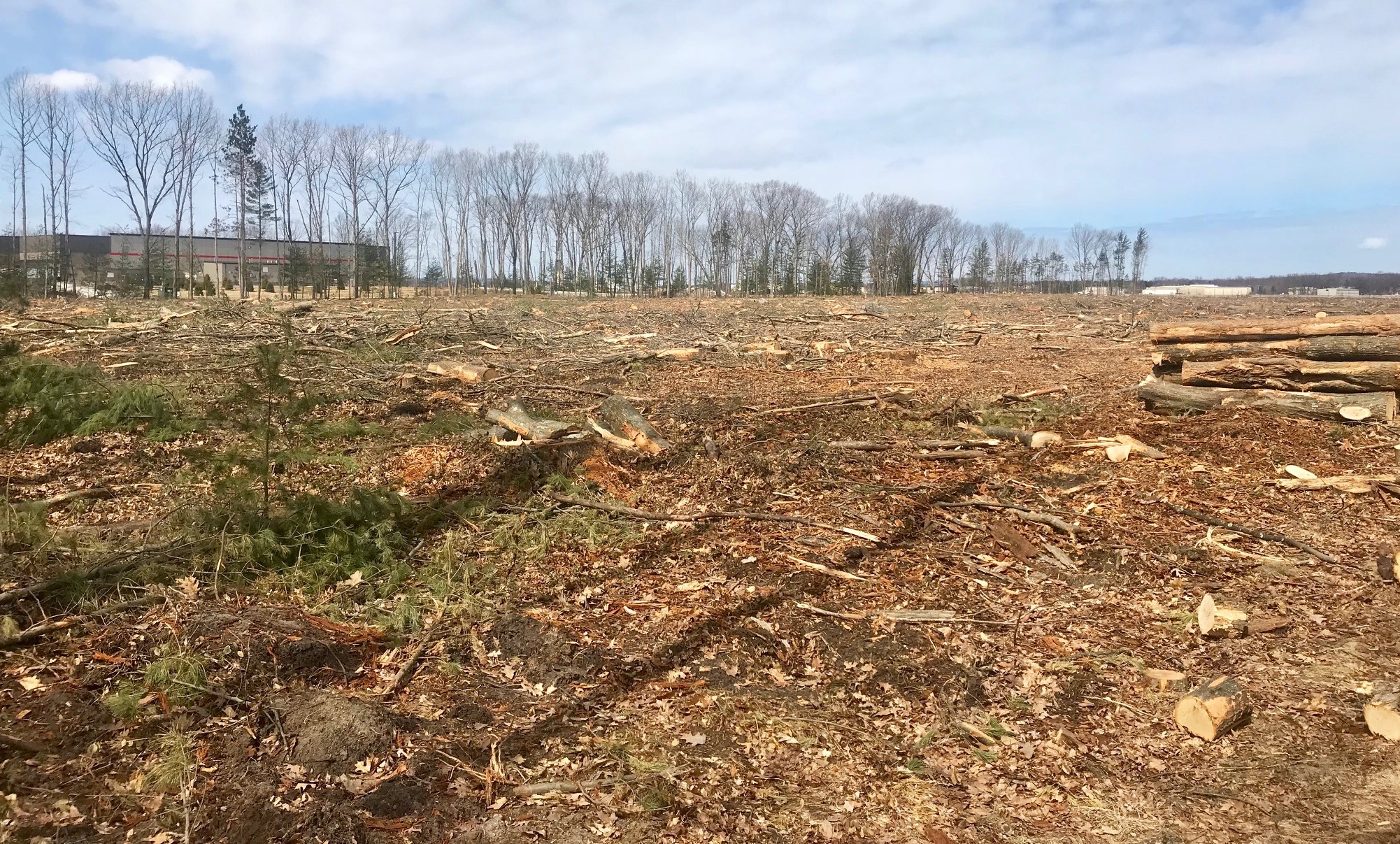 County Commission Talks Airport, Tree Cutting, Jail Safety Upgrades
By Beth Milligan | April 4, 2019
Grand Traverse County commissioners are calling for more transparency in the county's relationship with Cherry Capital Airport and better public awareness around airport projects after residents complained about a massive tree-cutting project on the property. Commissioners discussed the issue at length at their Wednesday meeting, where they also approved safety upgrades for Grand Traverse County Jail to deter inmates from harming themselves.
Cherry Capital Airport
A $300,000 tree-cutting project on Cherry Capital Airport property aimed at eliminating flight hazards drew complaints from residents caught off guard by the project, who turned to county commissioners for answers.
Grand Traverse and Leelanau counties co-own the airport property and have an agreement with the Northwestern Regional Airport Commission to oversee airport operations. In November, the Airport Commission approved a contract to remove trees that either posed a direct risk to airport operations or that housed wildlife – notably birds – that could interfere with flights. The tree-cutting stemmed from a 2014 Federal Aviation Administration (FAA) study that identified 58 "points or obstacles…that need to be mitigated" on airport property, County Administrator Nate Alger told commissioners Wednesday. The airport has been tackling tree removal in stages since 2014 to eliminate those hazards, in addition to taking both "lethal and non-lethal measures" to remove wildlife, Alger said.
According to Alger, the consequences of Cherry Capital Airport not following the FAA mandate to remove property obstacles would be the loss of up to $2 million in federal funding for the airport after a first violation. A second violation could result in Grand Traverse and Leelanau counties losing "all federal revenue across all departments," Alger said, "and if the third violation occurred and they were not in compliance, (the airport) would lose their operating certificate."
Alger said airport officials described to him an incident in which a large plane was struck by a bird several years ago, with the bird going through the plane's nose cone and ending up in the cockpit, striking the pilots. "The instrumentation for the plane went dead, and the plane was totaled – a $30 million plane," Alger said. "So it is a real thing. It must be managed, and public safety surrounding the airport and on the airport property is imperative."
County commissioners said they did not want to micromanage operations at Cherry Capital Airport, which is exempt from local zoning rules when it comes to decisions regarding aeronautical operations and safety, according to Airport Attorney Karrie Zeits. They also praised the airport's track record and its importance as a regional economic driver. But some commissioners expressed frustration that airport officials did not more clearly communicate with them or the public what was happening with the massive tree-clearing project.
"I don't like being on the receiving end of surprises," said Commissioner Bryce Hundley. "I'm scared of running into a situation where bodies that we in some way are responsible for take the tact of begging forgiveness instead of asking permission." Bryce and Commissioner Betsy Coffia said they wanted to see more transparency from the Airport Commission, including providing proof of FAA mandates when undertaking major projects and publishing the board's agenda packets, minutes, and member contact information where the public could easily access them. Commissioners voted unanimously Wednesday to publish the airport administration and director contact information on the county's website, and to request the Airport Commission to list all of its members and their contact information on the Airport Commission's site.
Commissioners also agreed to hold an upcoming study session to review the county's operating agreement with the Airport Commission, which expires in 2025. Cherry Capital Airport is in the process of exploring becoming self-governing as an independent airport authority, with Alger saying it was "perfect timing" for county commissioners to review the operating agreement as the airport considers its options. With Cherry Capital Airport also taking on tenants like Costco and looking to attract additional commercial enterprises to the property, Coffia said she wanted to "think through how we can improve public awareness" of how the Airport Commission and other county partnering entities operate. "This is taxpayer-owned property," Coffia said, "and what happens on that property, we need to be mindful of."
Grand Traverse County Jail
County commissioners Wednesday also approved a $15,875 contract with Hallmark Construction to make safety upgrades to 10 Grand Traverse County Jail cell shower areas following a rash of suicides at the jail.
Jail Capt. Todd Ritter told commissioners the modifications would reduce the size of privacy walls in the shower areas, "giving officers a greater view into that area to make it much more difficult for somebody to hide." Deputy Civil Counsel Kit Tholen reviewed case law about inmates' right to privacy versus security concerns and told the board he was comfortable with the recommended improvements. "I really don't have any concerns with what they're planning to do, given the minimal modifications and the good reasons for doing so," he told commissioners. Ritter said that while he planned to ask for commission support to make additional safety upgrades in the future, "these ten cells are the primary concern right now. It's where we've had the majority of our problem activity."
County commissioners agreed in November to pay out a settlement to the family of an inmate who committed suicide in Grand Traverse Jail in 2017. A second inmate, a female prisoner, committed suicide in the shower of a jail cell in early 2018. There have also been multiple suicide attempts at the jail in recent years.
Sheriff Tom Bensley told commissioners the facility as constructed "serves very well as a jail," but that it was "not designed and built as a self-harm, suicide prevention facility." Bensley said that while jail staff "can't anticipate what inmates will do to cause self-harm, what we can do is make building modifications and changes when we see an issue that has or could be a safety or security problem."
Comment
The Libertarians Are Coming
Read More >>
Are Luxury Condos Still A Good Bet In Traverse City?
Read More >>
City Eyes Volleyball Court Upgrades
Read More >>
Eckerle To Resign From Leelanau Road Commission Following Racial Slur Controversy
Read More >>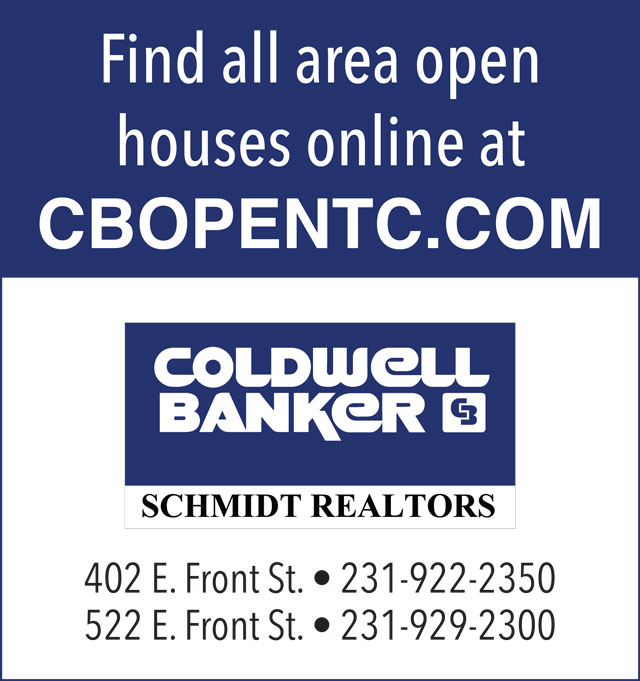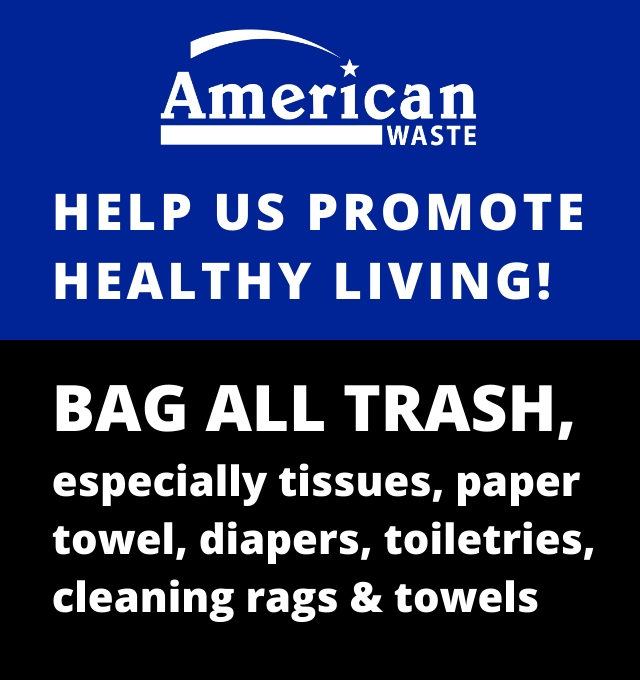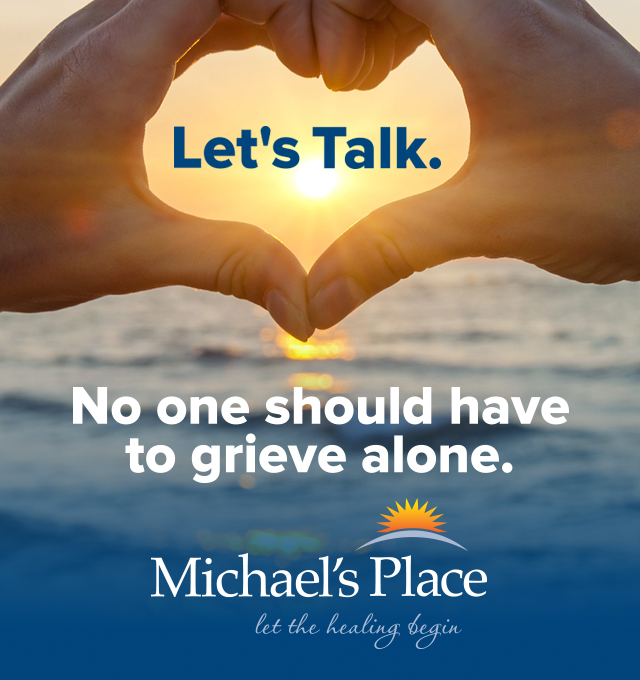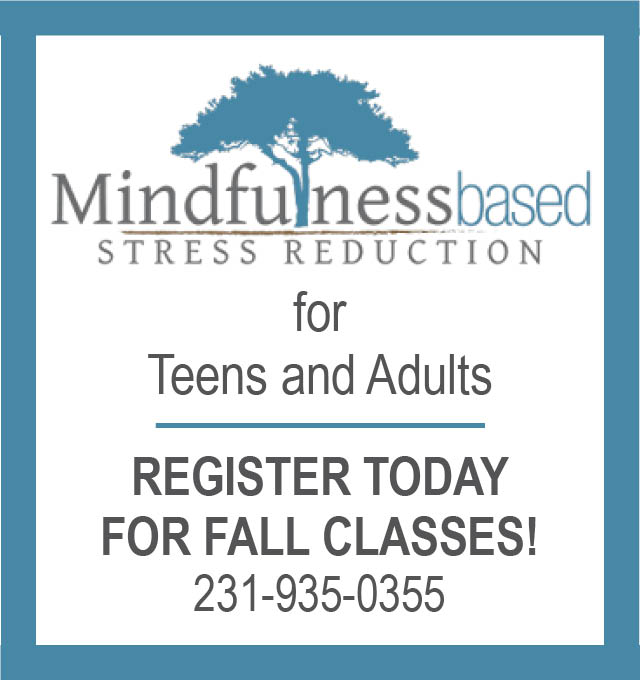 SugarKissed, Busy Bodies Bounce Town Among Businesses Announcing Closures & Sell-offs
Read More >>
No Day At the Fair, But Even Livestock Can Pivot
Read More >>
Putting Final Touches On Fall School Plan, VanWagoner Tackles Multiple TCAPS Priorities
Read More >>
Weathering The Pandemic: Cherry Capital Airport Slowly Rebounds
Read More >>
TC's ATLAS Space Operations Lands NASA Contract
Read More >>
Catch The Latest Stories From Inside Traverse City's Business Scene
Read More >>
New Sidewalk Construction Underway On Boon, Carver Streets
Read More >>
US-31 Work Not Expected To Be Complete Until August 28
Read More >>
Michigan Tech To "Take Over" TCNewTech Pitch Contest Tonight
Read More >>
Local, State Election Results
Read More >>