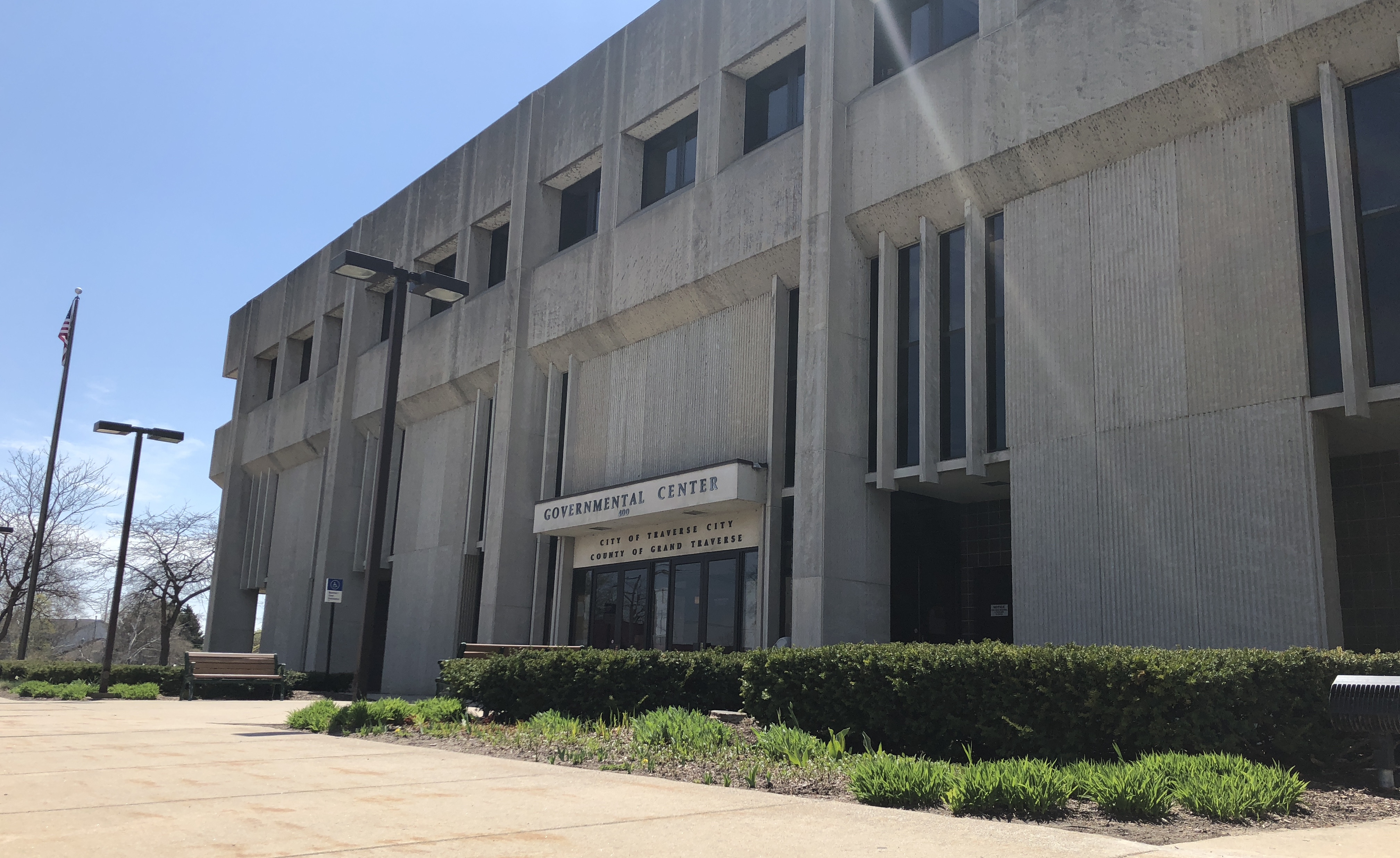 County Commissioners Tackle Pension Debt, Finances
By Beth Milligan | Jan. 24, 2019
The new Grand Traverse County commissioners are working to get their arms around the county's finances – including determining the best approach to pay off the county's pension debt, a goal that could be accomplished in the next 15 years.
Commissioners met for three hours Wednesday with representatives from the Municipal Employees' Retirement System (MERS), the county's pension plan provider, to get a detailed picture of outstanding pension debt and options for paying off the liability. The county's pension debt is estimated at nearly $98 million, with the county more than 50 percent funded. Michigan law requires municipalities to pre-fund their pension plans at a minimum 60 percent level – a goal County Administrator Nate Alger says the county is working hard to meet. "Certainly our goal is to reach and exceed the required minimum funding levels, and we should budget accordingly," Alger said at a previous commission meeting.
MERS and a former board of commissioners reached a deal to extend the county's amortization (repayment) schedule from 12 to 16 years in exchange for a county commitment to pay at least $5.9 million each year toward its debt. The county kicked in an initial $10.7 million payment in 2017, then continued with $5.9 million payments in 2018 and 2019 – a trend that is planned to continue through 2032, MERS representatives explained Wednesday.
After that, the county's annual pension payment would drop dramatically, with the county close to 100 percent funded by 2034. "All of a sudden, our contribution – instead of being $5.9 million – it's $879,000," said Commissioner Sonny Wheelock. "So we will get out from underneath this. It's just a matter of how long it's going to take and how we get to that point."
That funding scenario is contingent, however, on having accurate market projections from MERS – with commissioners expressing concern that the provider's assumed market return rate of 7.75 percent was unrealistic. MERS acknowledged that market rate is expected to come down – which would impact the county's investment returns, debt level, and payments needed to reach the goal. "I think we all know return expectations are coming down," said MERS Chief Investment Officer Jeb Burns. "Long-term interest rates have come down, and that just simply makes the math of getting those higher returns difficult. So we're exploring that right now."
MERS is preparing projections for commissioners that will show the county's anticipated pension levels if the market return rate stays at 7.75 percent, drops to 6.75 percent, or drops to 5.75 percent. Burns said the projections would be ready this spring or summer. At lower return rates, commissioners could consider options to pay above and beyond their $5.9 million annual payment in order to stay ahead of the curve and meet their goal of becoming fully funded by the mid-2030s. "The county can choose to pay ahead of schedule, so to speak," Alger said.
Commissioners also discussed the possibility of bringing back a county pension advisory board – a mix of county staff and members of the public with financial expertise who could advise commissioners on options for handling the pension debt. The county had such a board in 2016 and 2017, but it was dissolved when all three citizen representatives resigned in protest over what they felt was the commission's lack of consideration for their input. Five new commissioners now sit on the county board, with several indicating interest in reviving an advisory board.
"We're talking about where are we going to place money, what should we do, what are some of our options. I think that's what we need to get in place after this meeting," said Commissioner Gordie LaPointe, outlining topics an advisory board could address. "Hopefully that's the takeaway from this meeting, is that we're in agreement we're going to be 100 percent funded, we're concerned about the 7.75 (return rate), so we want to look at alternatives on funding to ensure there's a higher probability of making that goal." Wheelock suggested waiting until June to form a new advisory board, as that's the deadline for MERS to provide its report on the county's 2018 performance. "I don't see any reason to move forward with a pension advisory board…until we have real numbers based on the changes that we've already made and the performance of MERS," he said.
Wednesday's meeting was the second lengthy study session commissioners have held this month to get up to speed on the county's finances. At a January 9 study session, staff provided a detailed overview of the county's budget, legislation that impacts county funds – such as the Headlee Amendment, which regulates the amount of taxes the county can collect – and revenue and debt trends. Staff projected cautious optimism overall; citing increasing population and a correlating boost in new housing construction, staff noted tax revenues have been on a steady increase the last several years, growing from $20.8 million in 2012 to $24.5 million in 2018.
Outside of its pension debt, the county has a relatively modest debt level: Grand Traverse County has a set borrowing limit of $600 million but only a total debt load of $43.3 million, or just over 7 percent of its borrowing capacity. County Finance Director Dean Bott told commissioners the county is also maintaining an AA+ bond rating, calling the county's credit "very, very strong."
Comment
Munson Launches New Stroke Program, Becomes One Of First Hospitals In U.S. To Acquire State-Of-The Art Brain Imaging Machine
Read More >>
Trump Campaign Schedules Two TC Stops Before Election
Read More >>
As More Tenants Leave Downtown TC, DDA Explores Options For Relief
Read More >>
Nissley Earns High Marks In First NMC Evaluation
Read More >>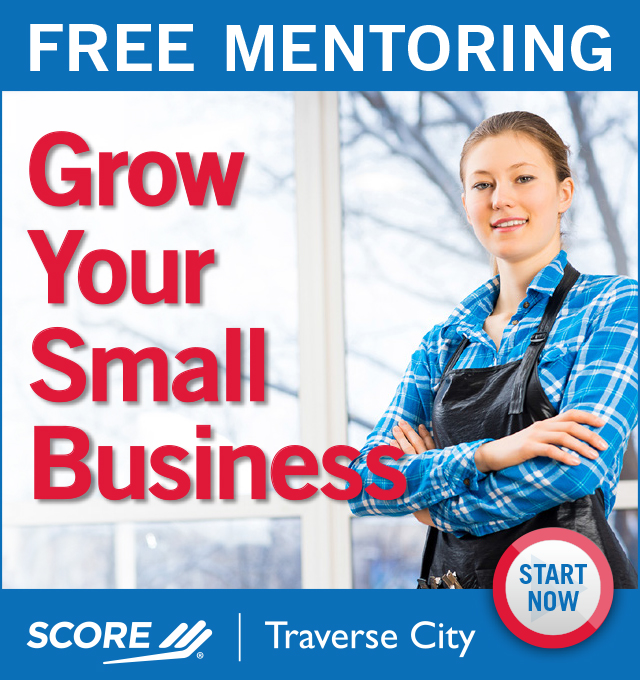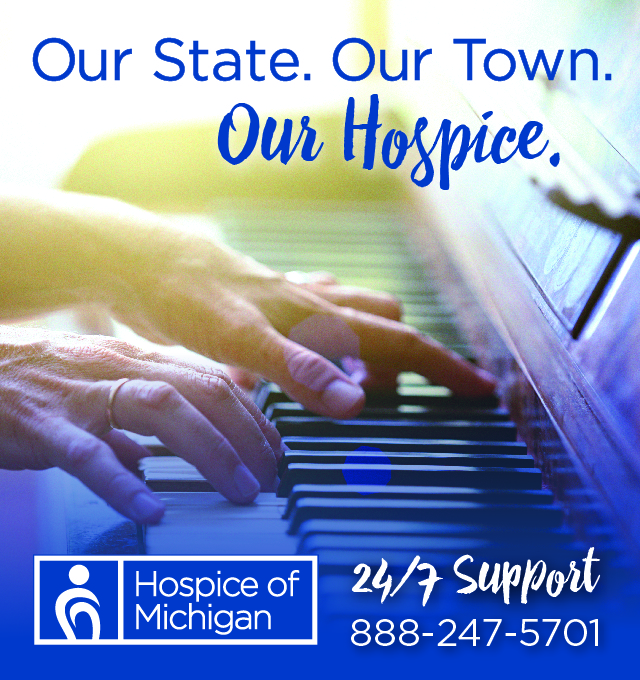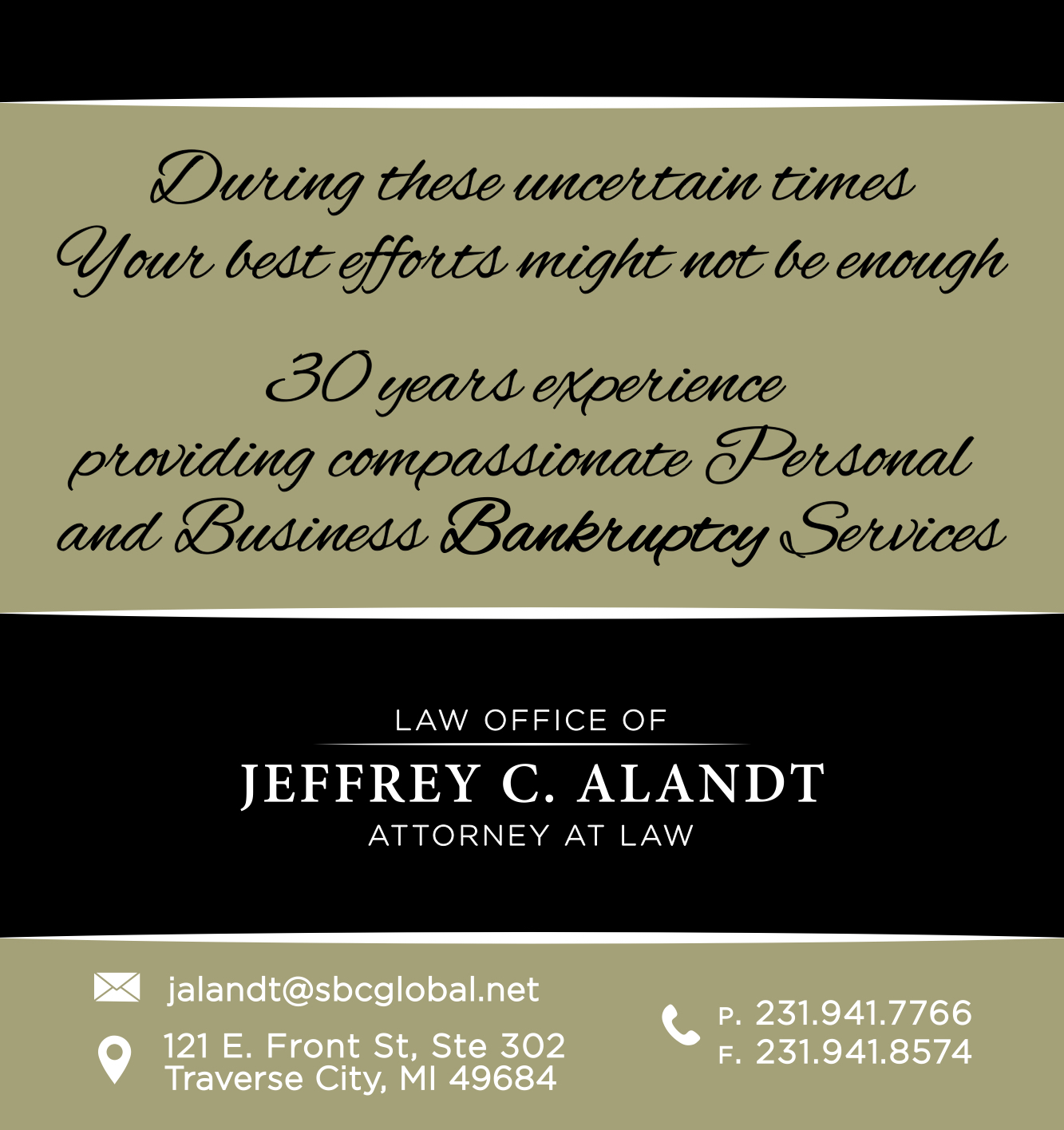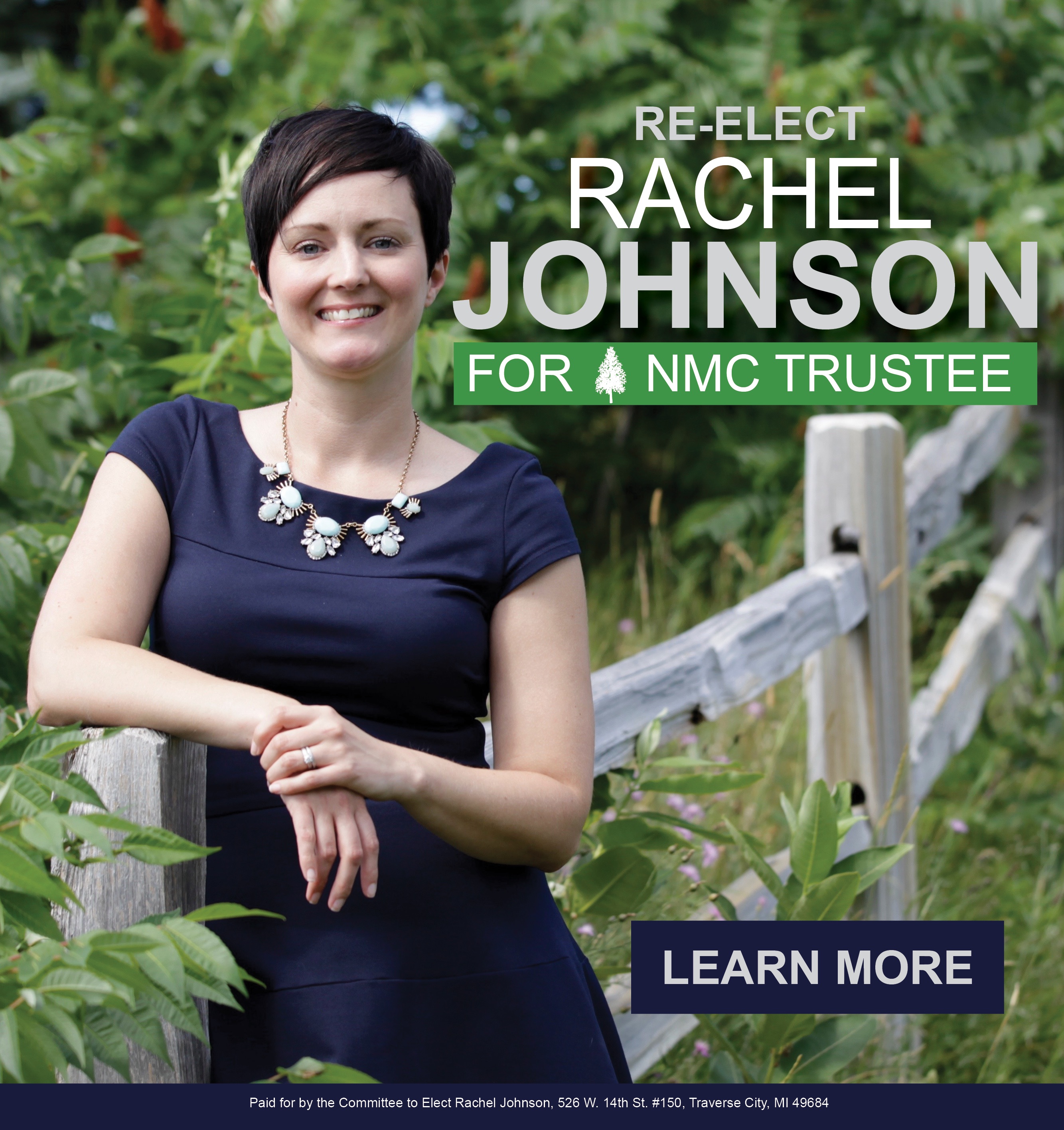 Kingsley Man Charged In Case Of Jogger Killed On River Road
Read More >>
Commongrounds Cooperative Development Awarded $1.5M State Grant
Read More >>
TCAPS Teachers Embrace "Crash Course" On Teaching 2.0
Read More >>
Sunrise Rotary Announces Its Grants
Read More >>
Here's The Latest On Traverse City's Absentee Ballot Numbers
Read More >>
A Nightmare For Michigan Bats?
Read More >>
Pugsley Is Our Entry Into Michigan's Space Race
Read More >>
Details Emerge On PFAS Contaminants In East Bay Township
Read More >>
Master Plan Approved For Civic Center; More Parks Projects Move Ahead
Read More >>
East Front Street Closure Planned Wednesday
Read More >>