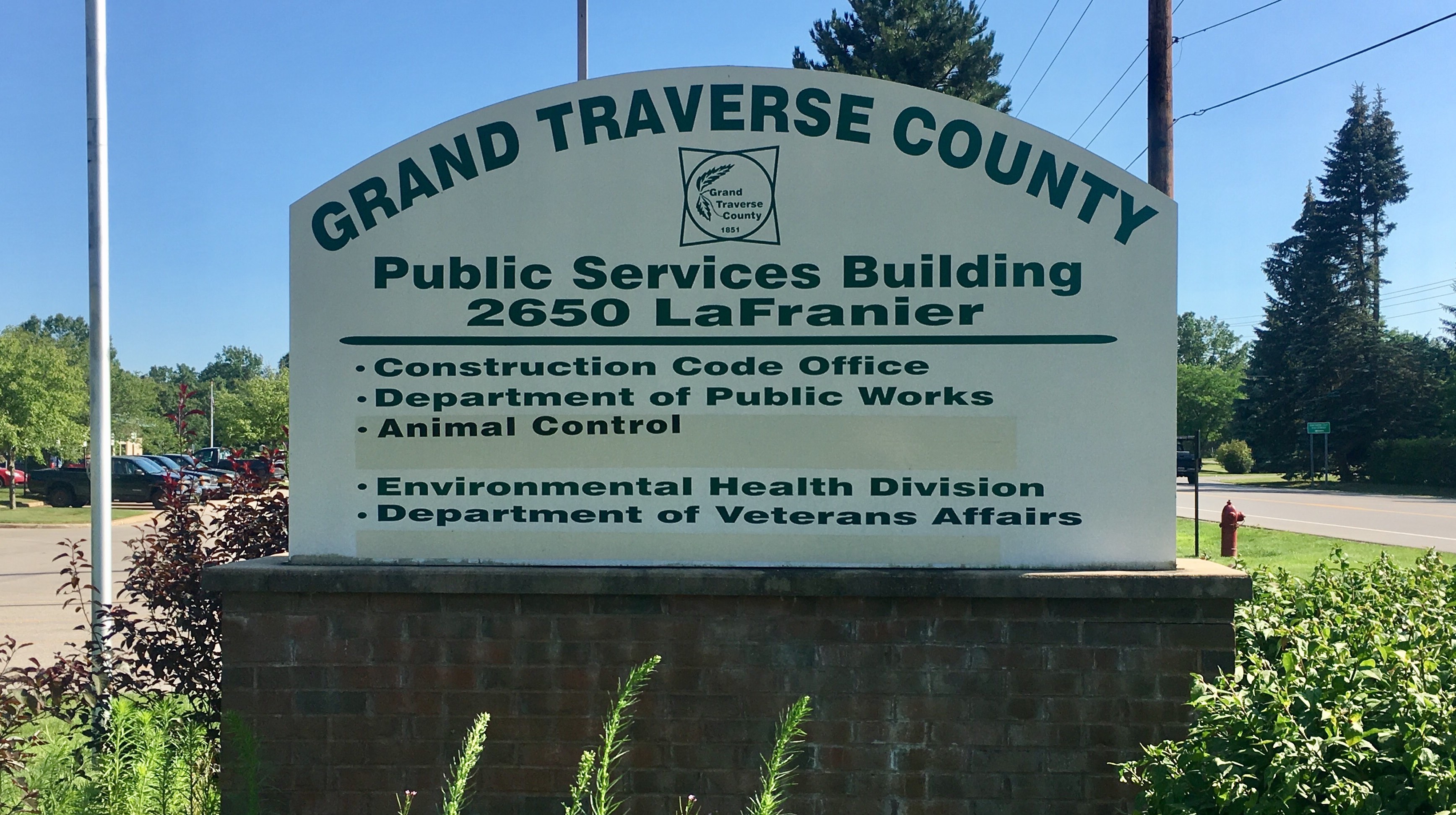 County Construction Code To Go Digital
By Beth Milligan | Oct. 7, 2019
Grand Traverse County's Construction Code office is preparing to go digital – a major shift from the decades-old paper system that will allow developers and homeowners to apply for permits online and electronically track the progress of their applications and inspections.
The Construction Code office – which issues all of the electrical, mechanical, and plumbing permits for Grand Traverse County and all building permits except those in Garfield Township – will roll out its new software system in early 2020. The move is expected to significantly streamline operations for the department, which conducted more than 21,000 inspections and issued over 7,000 permits in 2018 – despite having its staff cut in half since the 2008 recession, from 21 to 11 full-time employees. Consulting firm Carlisle/Wortman Associates, which is conducting a full review of the entire Construction Code office, says the department is "extremely busy" and is being held back by a lack of technology and employees.
"Even with the large volume of activity, the county Construction Code department is operating on a paper-permitting system and is not making use of technology in the application, permit review, and inspection process," the company wrote in a report presented to county commissioners Wednesday.
To help address those challenges, the county has hired Tyler Technologies to transition Construction Code to a new software system called EnerGov. Staff will be trained on the system starting in January, with the program rolled out to the public by early spring. The software will allow builders, architects, contractors, homeowners, and other users to apply for permits online, instead of submitting paper applications. Customers will be able to track the status of their permits and inspections online, with government staff from different jurisdictions also able to monitor the status of projects. That process will allow customers to apply for all the various documents they need – including land use permits from local jurisdictions – in one place, instead of duplicating paperwork.
"We won't be shuffling papers all day long," says County Building Official Bruce Remai of the transition to digital. "We have tons of files we keep shuffling around, and then when they get old, we put them in storage. We won't have to dig out those files anymore; they'll be right at our fingertips." Remai says the new system will reduce customer trips and phone calls to the Construction Code office. "They'll be able to log into the portal and the info will be right there."
Inspectors will also be able to upload their results immediately, according to Remai, with applicants able to access those updates. If a customer has a morning inspection and wants "to pour concrete that afternoon, they'll be able to go online to see if it passed or failed, instead of waiting until the next day when the inspectors come in (to the office) and log their results." The software is also expected to allow design documents and other complex files to be transmitted electronically, instead of delivered in person to Construction Code. "The contractors, architects, and engineers are all for it, because their technology is more advanced than ours," Remai says. "To pass information back and forth is almost impossible right now, because we can't receive or submit it."
In interviews with Carlisle/Wortman Associates, groups including the Traverse City Area Chamber of Commerce, Builders Exchange, and Home Builders Association expressed support for the changes, saying "IT upgrades to the permitting process are essential," according to the firm's report. "Time accountability, transparency, and creation of a sense of urgency in issuing permits and performing inspections is necessary." Providing clear checklists of steps needed for permits and inspections, improving the Construction Code's phone and website systems, and streamlining plan reviews were all identified as necessary improvements. Customers were otherwise enthusiastic about the department, saying Remai was "good to work with and a problem solver" – though spread too thin – and had a "dedicated staff of individuals performing their duties in an efficient and effective manner."
"The overall impression from all groups of the county Construction Code department was very favorable," Carlisle/Wortman Associates President Dick Carlisle told commissioners. "It was a feeling that it's a group that is responsive and does their job very well, but there certainly are some things that could be improved."
The software change is one of several recommendations made by Carlisle/Wortman Associates to improve Construction Code operations going forward. Carlisle told commissioners the department is understaffed – suggesting adding a deputy building official, community development coordinator, and office manager – and warned that demand is fierce in Michigan for qualified inspectors. "You always have to be vigilant of the fact that you have to be competitive in that particular regard," he said, suggesting a review of compensation levels for all inspectors. Carlisle also called for a "tremendous education process" to ensure the public understands the new system, adding: "Simply implementing new software doesn't solve all the problems."
However, Carlisle said the combination of going digital with other department upgrades could eventually transform Construction Code into a "one-stop shop from your desktop" experience for residents. The overhaul will also boost economic development efforts underway by TraverseCONNECT and the Grand Traverse County Economic Development Corporation, said Carlisle, noting that streamlining building code enforcement makes it easier for new construction and redevelopment to occur. "What you have is the opportunity here in the county to implement a program that I believe is going to be pretty advanced and pretty unique throughout the state," he told commissioners.
Comment
For Kristin Rice, Space Is The Place x2
Read More >>
Space: The Next Frontier For Pugsley?
Read More >>
New Publication Provides Access To Local Demographic Data
Read More >>
Woman Arrested For Drunk Driving After Getting Stuck In Snowbank
Read More >>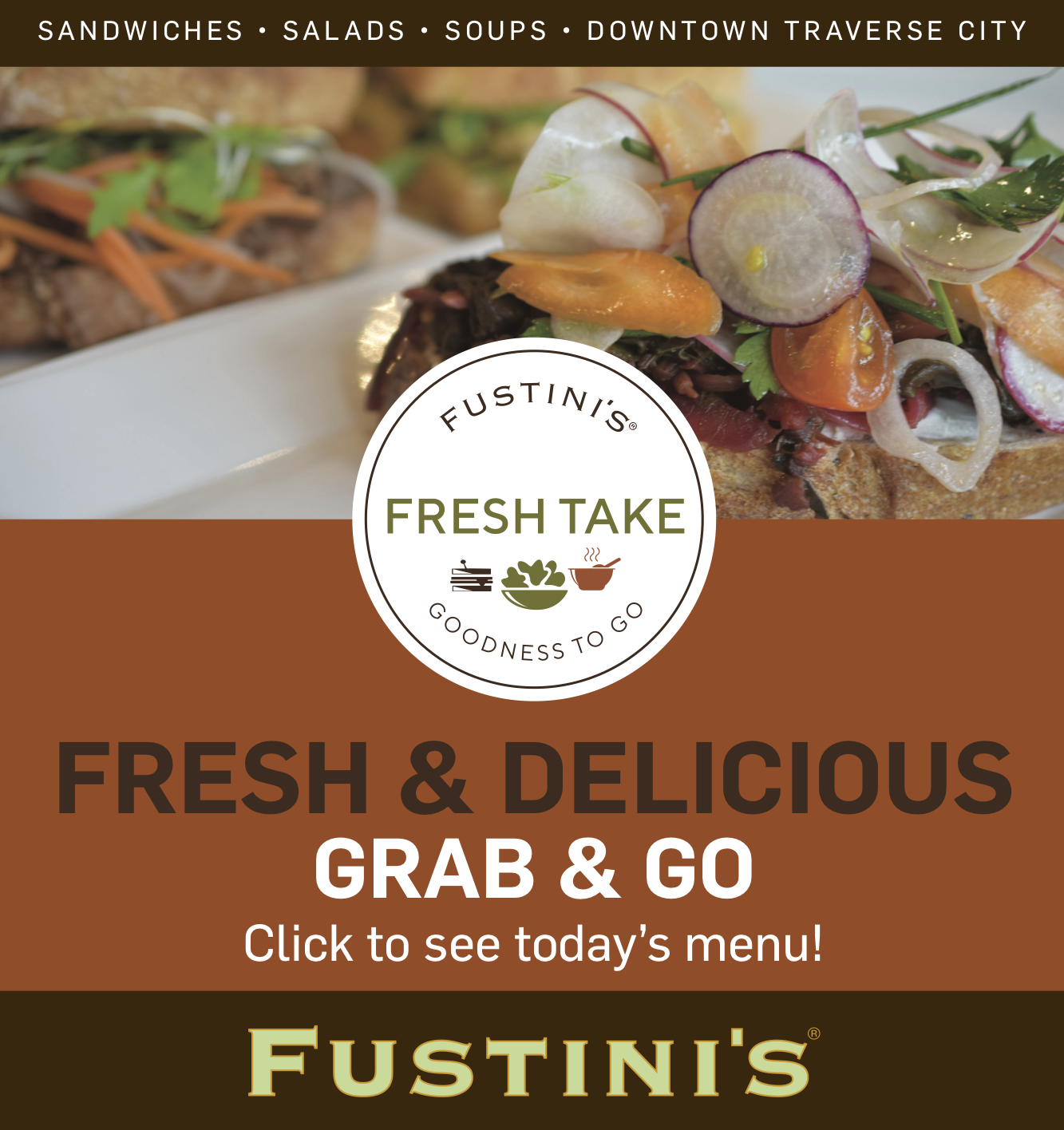 Local Child Care Study Outlines Shortcomings
Read More >>
Hunting For WWII Aircraft, U-Boat In Grand Traverse Bay
Read More >>
Palmer Woods Expansion, M-204 Bridge Project Coming To Leelanau
Read More >>
New Combined Job Fair To Debut
Read More >>
Planning For 2020 Traverse City Ironman Continues, As Does Debate
Read More >>
Another Local School Goes Solar
Read More >>
Save The Date: March Recess At State Street Market
Read More >>
Car Crashes Into Empire Township House
Read More >>
TIF 97, Jail Mental Health, Proposal To Combine Elected Positions Top County Agenda
Read More >>
Couple Arrested For Assaulting Teen
Read More >>