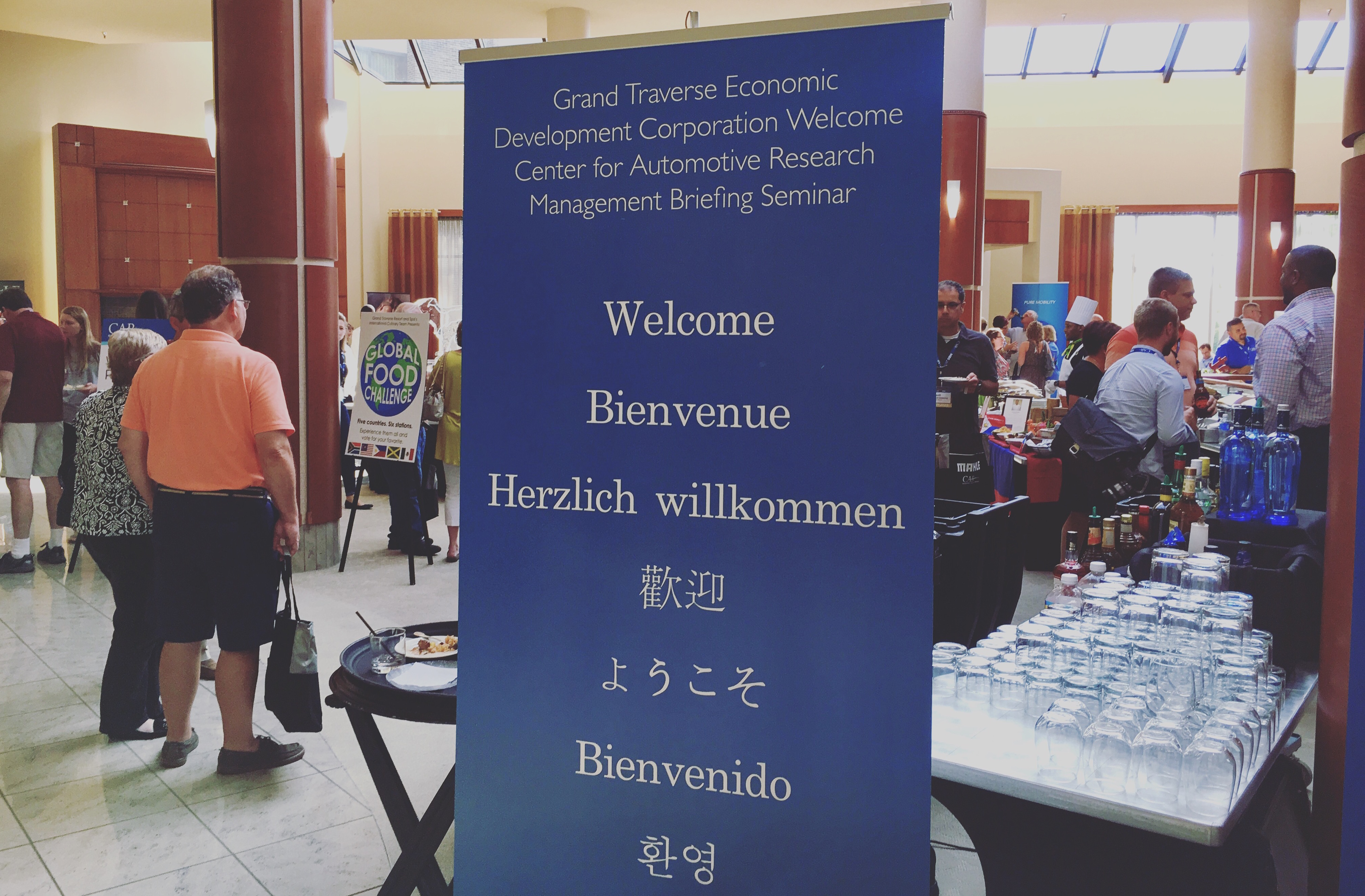 County EDC To Auto Execs: Bring Your Companies To Traverse City
By Beth Milligan | July 31, 2017
More than 900 members of the auto industry representing more than 400 companies will descend on Traverse City this week for the Center for Automotive Research (CAR) Management Briefing Seminars. The annual event, held at Grand Traverse Resort & Spa, attracts a who's who of industry leaders – a group Traverse City officials and business owners believe is primed for a personalized pitch to bring their companies to Traverse City.
The CAR conference has been held in Traverse City since 1965, but this marks the first time Grand Traverse County will have a booth and formal presence at the event. "Attendees come from all over the world, and this is the first time we're really reaching out and doing something with that," says County Administrator Tom Menzel. "We've gotten lazy selling tourism…pushing economic development is hard work. We've said this is a great place to vacation, but now we'll be saying this is a great place to do business. This is a great place to set up a satellite."
Menzel, County Director of Community Development and Codes Jean Derenzy, and the county's Economic Development Corporation (EDC) board are spearheading a series of networking events and seminars throughout the week designed to educate auto leaders on Traverse City's manufacturing and technology resources and connect them to the community. The group is providing welcome packets to attendees and hosting CAR's welcome center (pictured); officials will also have a presence at nightly networking receptions Sunday through Wednesday and man the county's booth through Thursday.
In addition, 100-125 attendees are expected to attend an EDC event hosted at the Hagerty Garage, which showcases Hagerty's collection of antique, exotic and other high-end collector cars and boats. EDC Chair Warren Call, regional manager at Huntington National Bank, and Vice-Chair Jessica Sullivan, vice president of the Hagerty Group Office at Hagerty, will also both speak at a CAR luncheon session this week.
The EDC will also host a breakout session focused on Northwestern Michigan College's (NMC's) manufacturing council with representatives from various manufacturing, technology and STEM (science, technology, engineering and math) programs from around the region. "We're trying to connect our local manufacturing businesses with CAR," says Derenzy. "It's about connecting our businesses to other businesses throughout the U.S. and internationally and using our resources to make (conference attendees) aware of the talent we have here."
The business-to-business component is a key strategy in the EDC's outreach. A recruiting video produced for CAR by Traverse City-based Stone Hut Studios features Hagerty CEO McKeel Hagerty and U.S. Robotics Co-Founder Casey Cowell talking up the benefits of doing business in the region.
"I bring people from all over the world here, businesses of all sizes here, and they come into our town and they're just blown away by the total package that the area now has," Hagerty says in the video. He cites Michigan's central location within the U.S. and Traverse City's "world-class" infrastructure and amenities, including Cherry Capital Airport and the Munson Healthcare system, as benefits of relocating a company to northern Michigan. Hagerty says he's able to "attract A-level, top-level talent" to his company due to being based in Traverse City.
"There's real opportunity right here, and you can either join it by going to work for other good companies, or you can create great companies yourself here," he concludes in his pitch. "It's a great place to do it."
Cowell says he's now focused on investing and developing businesses in Traverse City because "it's such a vibrant community full of so many smart, highly creative people who really take it personally." He adds: "Traverse City is at the top of every list you can find for small communities, smaller cities, in terms of where people want to live. If you like the outdoors, if you like living around really smart people in a beautiful place, you cannot beat Traverse City."
Menzel hopes the personal pitches by local influential business leaders will resonate with CAR attendees. In addition to EDC board members – whose makeup was restructured last year to include younger, more active business owners and entrepreneurs – Menzel says he's invited leaders like Traverse City Tourism CEO Trevor Tkach, Traverse City Manager Marty Colburn and Cherry Capital Airport Director Kevin Klein to attend the event and help network on the region's behalf.
"I hope it's a model we can emulate going forward…to make sales calls, push our boundaries and create more visibility for economic development," Menzel says. "If we want to create jobs for young people, this is how we have to do it. We're pulling out all the stops."
Comment
Commissioners to Offer City Manager Position to Vogel
Read More >>
From Frenzy to Focus: Northern Michigan's Fall Real Estate Update
Read More >>
Grand Traverse State Bank To Be Traverse City's Newest Bank
Read More >>
Local NMC Students Traveled To Morocco Earthquake Epicenter Months Before Disaster Struck
Read More >>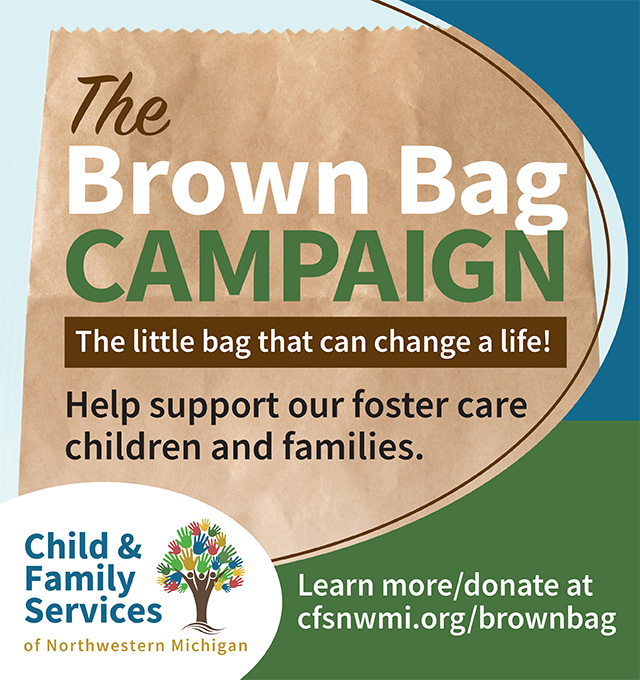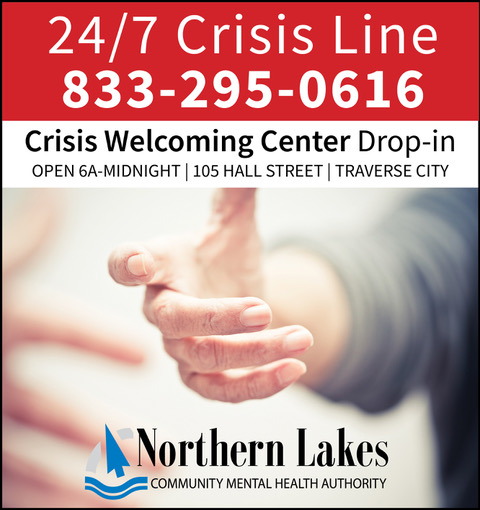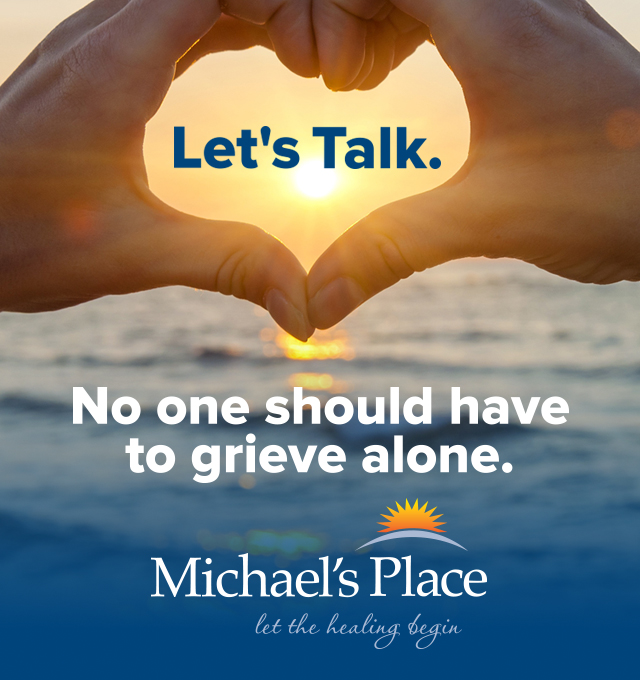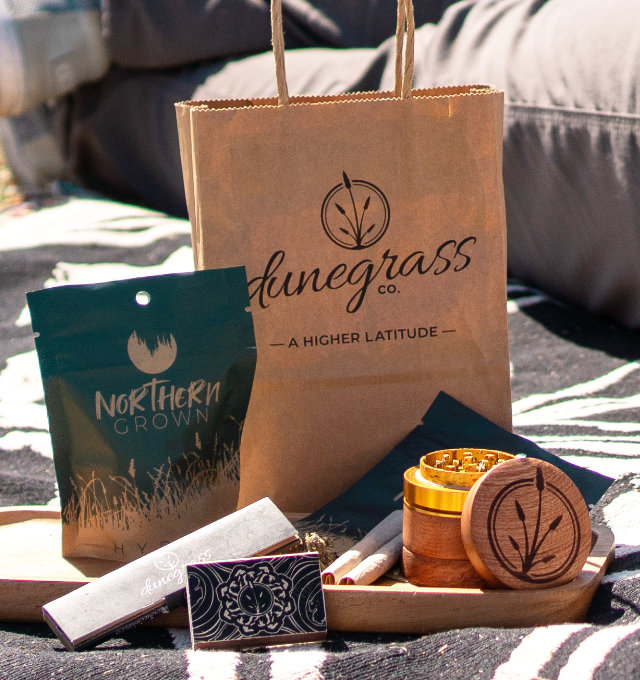 TC Curling Center Sweeps Past Expectations
Read More >>
Senior Services Take the Spotlight
Read More >>
Soon & McKeel Hagerty Launch New Foundation To Support Female Entrepreneurs
Read More >>
Two Hilton Hotels Planned for US-31/Three Mile Road Intersection
Read More >>
Peninsula Township Explores Becoming Charter Township
Read More >>
Your Fall Restaurant Guide
Read More >>
How Are We Doing? The Ticker Wants Your Opinion
Read More >>
Marentette Turns Down City Manager Offer
Read More >>
City to Talk PILOT Policy, Zoning Changes, Grandview Parkway Reconstruction
Read More >>
Local Homeowners Push Back Against Consumers Energy Over Tree Removals
Read More >>