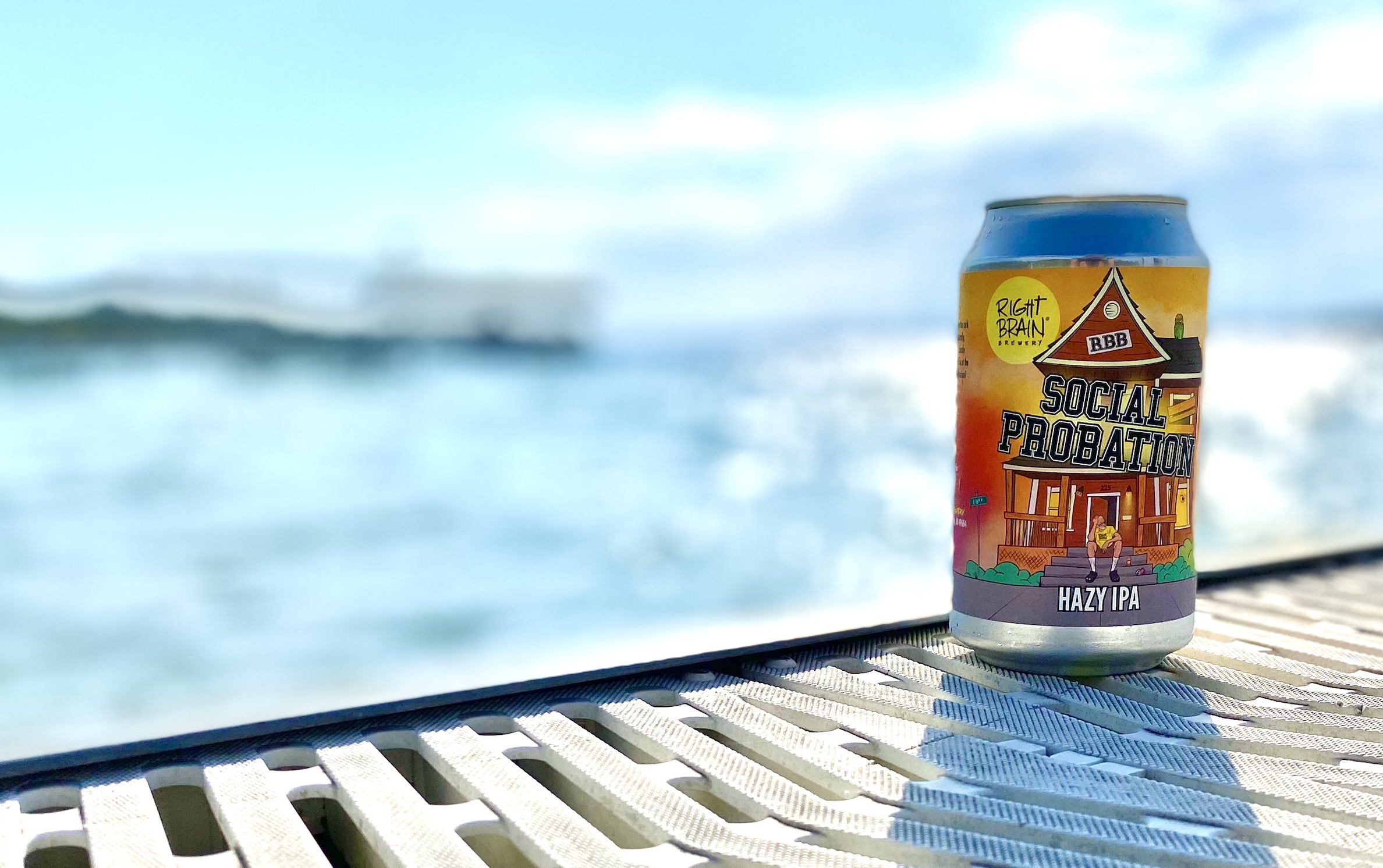 Craft Beer Gaining On Northern Michigan Wines
By Craig Manning | Sept. 19, 2021
For decades now, Traverse City area wines were a tourism draw and also products exported outside the region and the state. But craft beers from northern Michigan now have their own bragging rights. So just how big of a footprint does northern Michigan beer have? We talked to a few of the biggest breweries in the region to get a closer look.
Short's Brewing Company
Based in Bellaire but with strong ties to the Traverse City community, Short's is typically ranked as the third biggest brewery in Michigan, after Founder's (Grand Rapids) and Bell's (Kalamazoo).
Top-selling beer: According to Short's CEO Scott Newman-Bale, the brewery's biggest top three beers are, in order: Local's Light (a lager), Soft Parade (a fruit ale), and Huma Lupa Licious (an IPA).
Production per year: 50,000 barrels per year. [Editor's note: In the American beer world, a barrel of beer is 31 gallons, equivalent to two 15.5 kegs or more than 330 12-ounce beers.]
Annual revenue: $20 million
Distribution footprint: Newman-Bale says Short's has "full distribution" in seven states, five in the Midwest as well as Colorado and Florida. "We do have either partial coverage or limited coverage or in a couple of other states, especially with cider," he adds. Those states include Massachusetts, New Jersey, New York, Rhode Island, and Tennessee.
Next big thing: "Alternative beverages seem to be doing quite well," Newman-Bale tells The Ticker. "We just released Partea, which is a sparkling hard tea; and we also did Canpagne, which is a canned wine that's doing extremely well."
Northern United Brewing Company
The Northern United Brewing Company (NUBC) is the parent company of several craft beverage brands, including two of Traverse City's longest running craft beer institutions: North Peak Brewing Company and Jolly Pumpkin Artisan Ales. NUBC also owns the newly-opened Nomad Cidery, located on M-72 in Williamsburg. The company is based in Dexter, Michigan.
Top-selling beer: "For North Peak, Diabolical [an IPA] is the biggest by far," says Tony Grant, NUBC's CEO and CFO. "For Jolly Pumpkin, Bam Bière [a farmhouse ale] and Calabaza Blanca [a farmhouse witbier] are pretty much equal as the biggest."
Production per year: "The last few years have been really wacky because of the pandemic," Grant says, "For a normalized number, I'd say 8,500 barrels."
Distribution footprint: While Grant describes North Peak as "really a Michigan-only brand," he notes that Jolly Pumpkin Artisan Ales distributes to "about 10 states" as well as "internationally to several countries." In addition to the Old Mission location, Jolly Pumpkin also has nine other pubs, including in Ann Arbor, Detroit, Grand Rapids, and Chicago.
Next big thing: "Keeping our heads down and focused on execution," Grant says. "We are not out of the woods yet from an environment standpoint, with the pandemic still being an overwhelming factor in our planning. We have a few new projects that were in process of opening up before COVID hit last year, and we did end up finishing and getting them open – [including] Jolly Pumpkin locations at Detroit Metropolitan Wayne County Airport and in East Lansing."
Right Brain Brewery
Right Brain Brewery, founded in 2007, is the largest brewery in Traverse City proper.
Top-selling beer: According to Russell Springsteen, Right Brain's founder and owner, the brewery's most popular beer across its distribution footprint is the CEO Stout. Locally, though, patrons have latched onto the recently-introduced Social Probation Hazy IPA, now the top seller at Right Brain's Sixteenth Street pub.
Production per year: This year, Springsteen expects Right Brain to do about 4,000 barrels in beer production.
Annual revenue: Right Brain does "close to $3 million a year" in revenue, according to Springsteen.
Distribution footprint: "We are and only plan to be in Michigan," Springsteen says. "We have all but six counties, and are comfortable with that."
Next big thing: "We are getting ready to develop our building," Springsteen reveals. Plans include "adding a pizza parlor," expanding seating, growing the size of the pub's existing arcade, and adding a pool hall. Right Brain is also working with Hyvida Seltzers to add hydrogen to certain beers, which Springsteen says helps "smooth out" the texture of the beer. "It's a very tiny bubble, so basically: less bloating, less burping."
Brewery Terra Firma
Opened in 2013, Brewery Terra Firma is the only agricultural brewery in Michigan, which means it's also a farm that grows many of its own ingredients.
Top-selling beer: According to John Neidermaier, Terra Firma's owner, founder, and brewmaster, the brewery currently cans and distributes five beers, two of which are neck and neck in terms of sales: the Manitou Amber Ale and the Soul Butter Triple IPA.
Production per year: Neidermaier says Terra Firma has seen "tremendous in-house and wholesale growth over the last two years," which will lead to the brewery's biggest production year ever – somewhere between 2,500 and 3,000 barrels – in 2021.
Distribution footprint: "We have had statewide distribution in place since year two, a good three years earlier than planned," Neidermaier says. "But our goal is to stay Michigan-focused."
Next big thing: "We are currently planning our Harvest Days event next month," Neidermaier shares. "We missed 2020, so we want to do it up this year with gusto."
Stormcloud Brewing Company
Based in Frankfort and established in 2013, Stormcloud is known for its Belgian-inspired ales.
Top-selling beer: Brian Confer, Stormcloud's head brewer and co-owner, points to the Rainmaker Pale Ale as the brewery's flagship and bestseller, with the Whiled Away IPA "hot on its heels."
Production per year: Stormcloud's production is sitting around 2,500 barrels per year.
Distribution footprint: "We're only in Michigan, with no plans to expand into other states at this time," Confer says. The company's distribution covers all of northern lower Michigan and many other parts of the state, including Grand Rapids, Kalamazoo, Lansing, Grand Haven, Holland, and parts of Detroit. "We are not yet distributing to the Ann Arbor area, the bottom west corner of the state, nor in the Upper Peninsula," Confer adds.
Next big thing: "The next big thing for Stormcloud is the upcoming release of our fifth beer in 12-ounce cans," Confer says. "It's a juicy IPA, to be released in November."
NOTE: Northern United Brewing Company, Terra Firma, and Stormcloud declined to share revenue numbers.
Comment
From Labor To Race Relations To Grasshoppers, Traverse City Had A Rough Time 100 Years Ago
Read More >>
Driver Shortage Now Causing Drastic Measures At TCAPS
Read More >>
This Realtor Can't Find Enough Houses To Sell. So He's Building His Own.
Read More >>
NMC Tabs Its New VP For Strategic Initiatives
Read More >>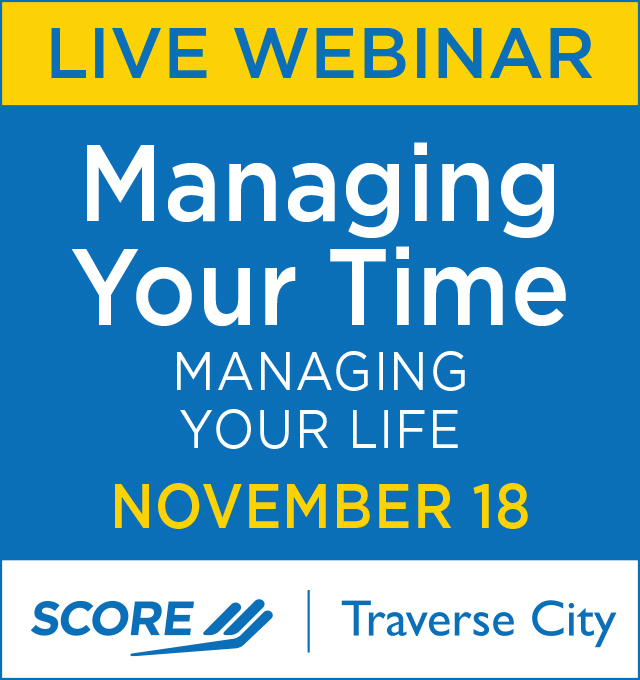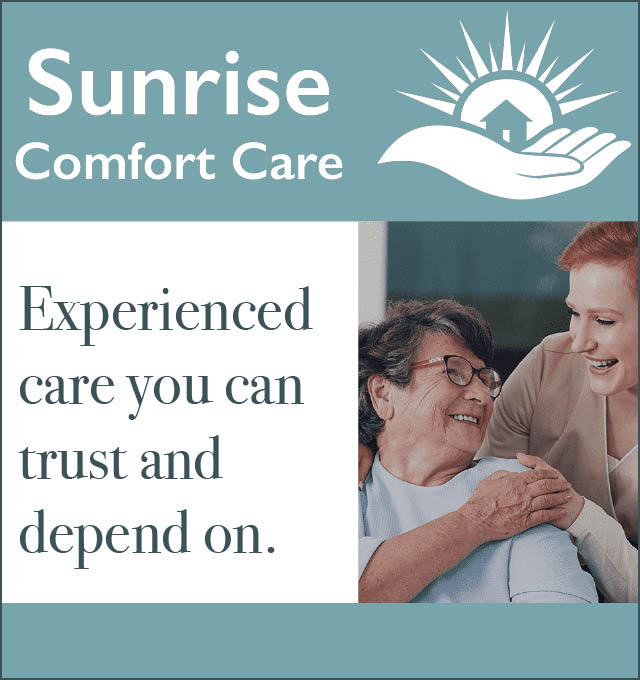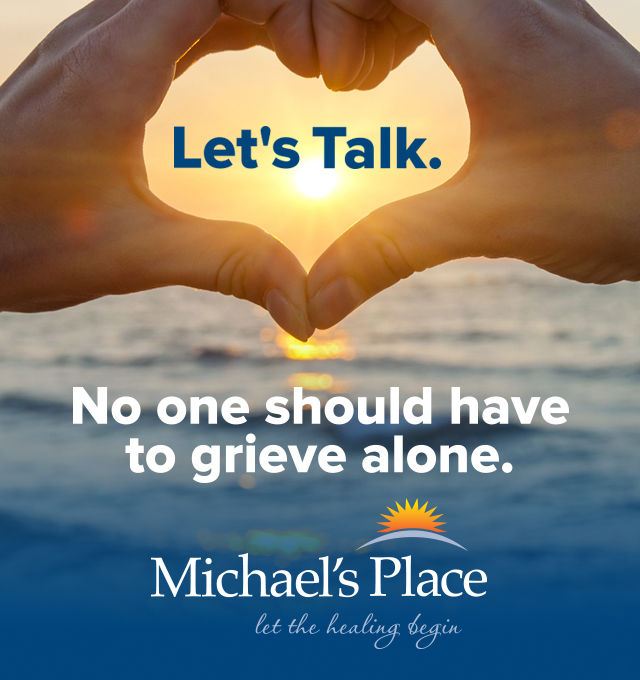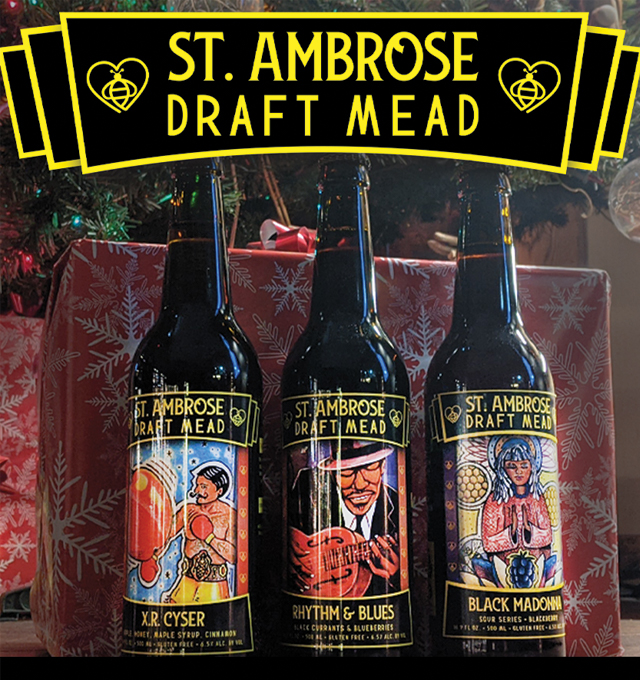 Stakes Get Higher For Short-Term Rental Debate
Read More >>
Crew Lands Annual Honor From TART Trails
Read More >>
Schools' Mask Mandate Debate Lands In Courtroom
Read More >>
Garfield Township To Vote On 216-Unit Apartment Complex, Medical Clinic
Read More >>
Making Connections: City Completes $7.7 Million In Sidewalk Work In Five Years
Read More >>
Stalled Construction Projects See New Signs Of Life
Read More >>
Two Lawsuits Could Shape Future of Recreational Marijuana, Building Heights
Read More >>
TCPD Appoints New LGBTQ Liaison
Read More >>
14th Annual Freshwater Summit Coming To Traverse City This Month
Read More >>
Pride Week Coming To TC This Week
Read More >>