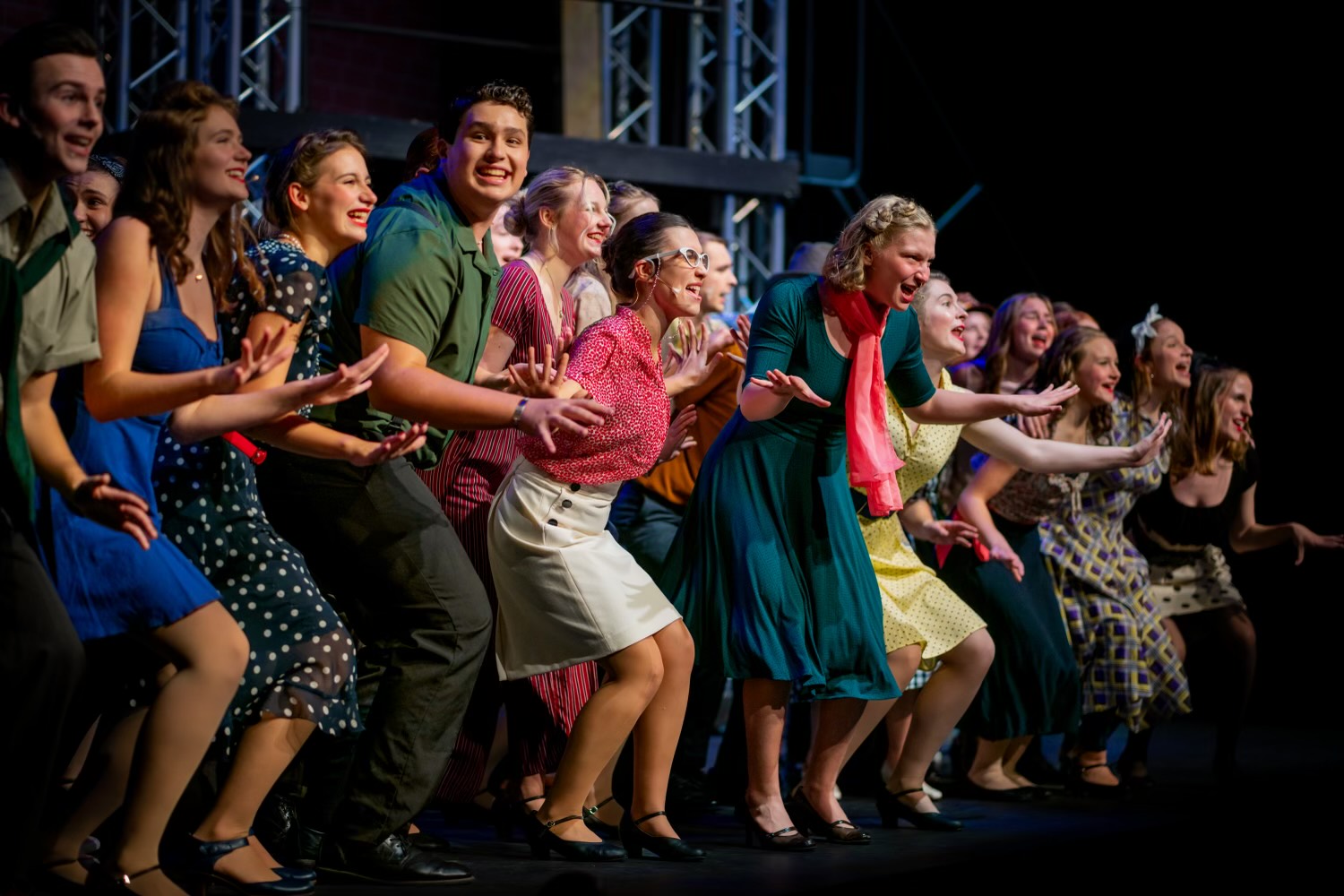 Curtain Call: A Celebration Of High School Musicals In Northern Michigan
By Craig Manning | Nov. 13, 2022
The house lights go down, the orchestra starts to play, the curtain rises, and the show begins. For hundreds of local students in any given year, this particular ritual is as definitive to the high school experience as the kickoff at a Friday night football game or the last dance at prom. Over the years, northern Michigan high schools have made a name for themselves – sometimes around the state, sometimes nationally or even globally – for high-caliber musical theater productions. This weekend, in celebration of numerous musicals opening at area schools, The Ticker salutes this beloved high school tradition.
The cast and crew
Twenty percent of the student body: That's how many kids participate in the annual musical at St. Francis High School, according to Producer Maureen DeYoung. "We typically average 50-60 students in some aspect of the show, between cast and crew," she says.
Musical theater is popular at local high schools – so popular, in fact, that productions typically involve more students than any given school sports team. For Traverse City Area Public Schools (TCAPS), for instance, it's not unusual for a musical production at Central High School or West Senior High to feature 100 or more students between on-stage roles, behind-the-scenes crew, and musicians in the pit orchestra.
The popularity allows northern Michigan schools to punch above their weight in terms of the shows they can perform and the caliber of performances they can achieve. Cathy Nelson, director of marketing and communications for Grand Traverse Area Catholic Schools notes that, due to the small size of the St. Francis student body, the school really requires a significant percentage of the student body to participate for musical theater to be possible. "To succeed, we need a lot of students to say yes to a part, either on stage or behind the scenes," she says.
That popularity also wasn't always there. St. Francis's musical theater program had lain dormant for more than 20 years prior to making a comeback in 2007. 15 years later, DeYoung says the program "has become an important part of the culture of our high school."
Bill Church, director of theater at Interlochen Center for the Arts, also points to the late 2000s as a paradigm shift for high school musical theater. "I think that, as soon as the show Glee was on television, we had what I call 'The Glee Effect,' which was a real increase in applicants to both our camp and academy programs coming from a musical theater background," he says.
The Glee Effect led Interlochen to expand its musical theater programming, both at its summer arts camp and its academy. "At the arts camp, we now run two concurrent sessions of our three-week musical theater workshop for high school students, and we've also added a junior musical program for our youngest students, just because the level of interest is so strong," Church says.
Interlochen Arts Academy, meanwhile, is in its third year of having a dedicated musical theater major. Previously, Interlochen incorporated musical theater into its general theater major, where students spent less time singing and dancing and there was only one musical theater production per year. Now, Interlochen has 55 musical theater majors who Church says "sing and dance every day." The shift has also led to a change in performance programming, with the academy "up to producing three musicals a year" out of eight annual productions. "And I could certainly see the time coming where we have to add a fourth musical, just to meet the student demand for this really popular artform," Church adds.
The shows
Right now, northern Michigan audiences can catch two active high school musical productions: West Senior High opened Kiss Me Kate on Friday evening, with performances scheduled through next weekend, while Interlochen Arts Academy will close out a three-show run of Jesus Christ Superstar this afternoon.
What goes into choosing a show and acquiring the performance rights to produce it here in northern Michigan? Per Erich Wangeman, the director of choirs at West Senior High, a variety of factors go into the decisions of which musicals to do in any given years.
"The staff at TCAPS are very mindful about selecting musicals that challenge our students to learn and grow as performers, that fit the paradigms of our limited performance spaces, and that showcase the talents of the students we have," Wangeman says. "We try to make sure we are introducing students to a variety of genres and styles over their years of participation in high school."
Church echoes that comment about genres, noting that the "real fun of choosing musicals is making sure that we are selecting titles that have a wide range, so that students get to explore different styles." The three musicals lined up for Interlochen Arts Academy this year exhibit that contrast.
"With Jesus Christ Superstar, we have an Andrew Lloyd Webber extravaganza with rock-based music and a very large-scale production," Church says. "We're even bringing in a Broadway veteran to choreograph that show. But then alongside that production, we have some students rehearsing a smaller show called Promenade, which is a bit of an absurdist musical in a very different style. And then, second semester, the musical will be An American in Paris, which is the music of the Gershwins, and is more of what most folks would call a 'golden age musical.' Those shows represent very different styles of musical theater for our students to explore."
Wangeman also acknowledges the value of choosing well-known or crowd-pleasing musicals that will "entice those beyond the school community" to buy tickets and come to the shows. "Most folks don't realize that producing a musical is a costly endeavor and varies from show to show," he tells The Ticker. "Rights and royalties, script and score rental, set construction costs, costuming, rehearsal accompaniment, professional coaching, makeup, special effects, lighting design, sound design, props, and custodial fees are all factors that add to the cost of the production. The sale of tickets has to cover all overhead costs." Higher-performing shows mean extra profits that can be "used to help support curricular needs throughout the music department."
What high school musicals in Traverse City history have drawn the biggest ticket sales? Disney-based properties seem to be particularly popular, often selling out or even triggering added performances. Examples in TCAPS history include Beauty and the Beast, which both Central and West have produced (the former twice), as well as High School Musical, which Central performed in 2007. At St. Francis, DeYoung says it was a production of Beauty in the Beast in 2011 "that really grew our program," while the school's performances of Disney's The Little Mermaid this past February made for the "biggest-revenue show" in St. Francis history.
Beyond Disney, big Broadway classics tend to hold a lot of sway over local audiences. TCAPS has also moved a lot of tickets for golden age favorites like West Side Story (produced by West in the early 2000s and at Central in 2019) and for more modern classics like Phantom of the Opera (performed at West in 2011), while Interlochen has done well with shows like RENT and Sweeney Todd.
The stars
Finding professional success in musical theater is no small feat. According to Church, students interested in pursuing that path almost always need to advance to college musical theater degree programs, which are extremely competitive. "For many of the top schools for musical theater, the acceptance rates are less than 1 percent," Church says. "So, they are as competitive if not more competitive than Ivy League academic schools."
Despite those overwhelming odds, northern Michigan has an impressive track record for churning out professionals in the musical theater field. Interlochen, in particular, has an lengthy list of alumni with robust musical theater careers, including Anthony Rapp, who starred as Mark in the original Broadway production (and film adaptation) of RENT; Emily Koch, who played the lead role of Elphaba on a national tour of Wicked; Sydney James Harcourt, a member of the original Broadway cast of Hamilton; Michael Arden, a Broadway actor-turned-director; and Tom Kitt, a Grammy-winning, Tony-winning, Pulitzer Prize-winning composer whose theater credits include Jagged Little Pill, SpongeBob SquarePants, American Idiot, Next to Normal, and the brand-new Broadway adaptation of the film Almost Famous.
Pictured: A scene from West's production of Kiss Me Kate, courtesy of Harpe Star Photography
Comment
Michigan State Police To Reopen Traverse City Post
Read More >>
Save The Date: Recess of Giving December 7!
Read More >>
Townships Use Moratoriums To Address Hot-Button Issues
Read More >>
Great Lakes Incubator Farm Receives Nearly $700K Grant
Read More >>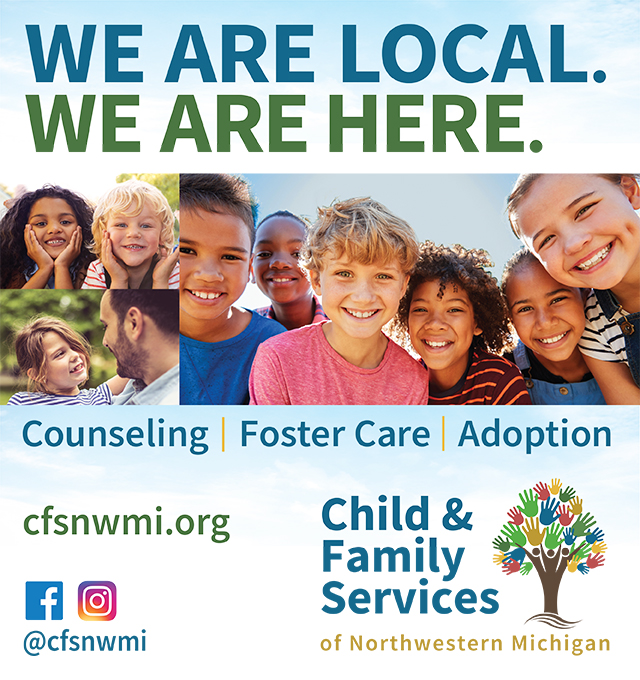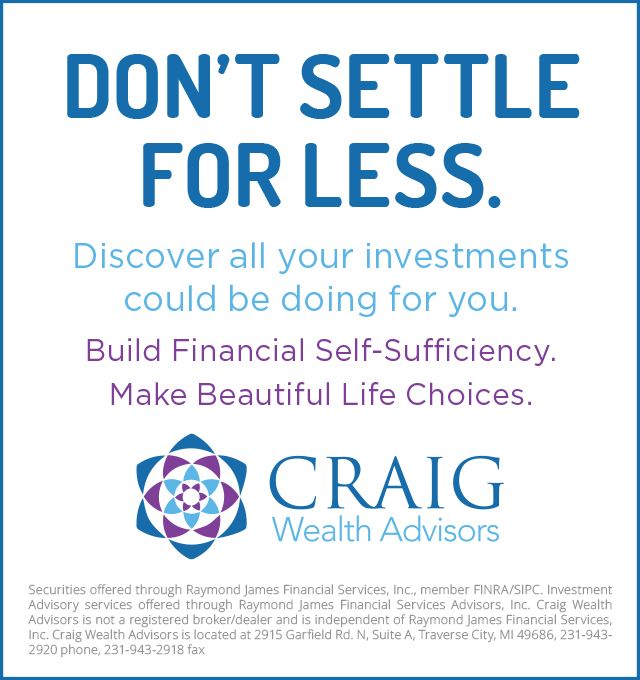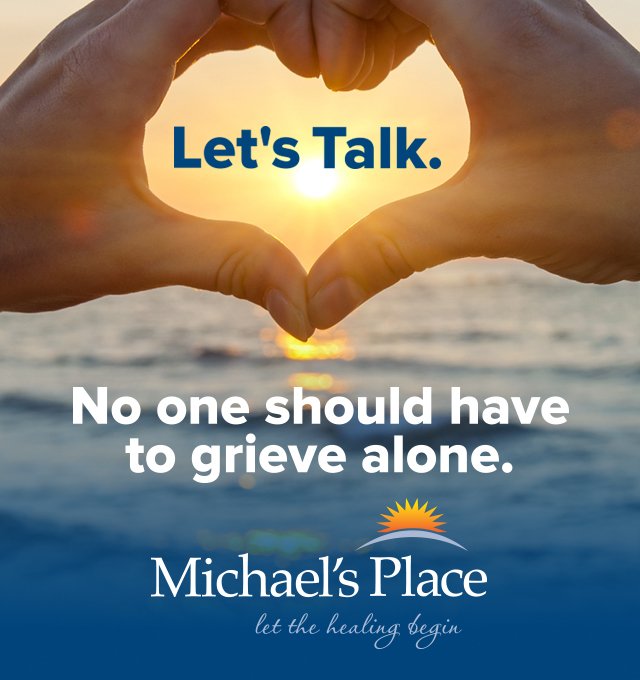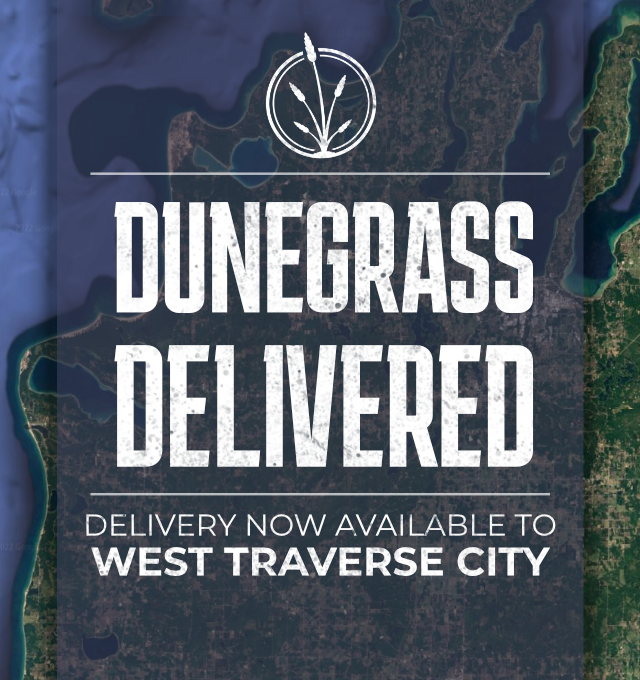 Last Call For City Commission Applicants
Read More >>
Spotlight On Northern Michigan Artisans, Makers & Crafters
Read More >>
Curling Center On Track For January Opening; More Additions Planned At Kmart Property
Read More >>
Snow, Freeze, Thaw, Melt: How Local Ski Resorts Navigate Big Weather Fluctuations
Read More >>
Turkeys, Tonics, And Tales Of Thanksgivings Past In Traverse City
Read More >>
Is Thanksgiving Eve Really The Busiest Bar Night Of The Year?
Read More >>
How NMC's Newest Degree Could Help Shape Water Cleanup Projects In Michigan And Beyond
Read More >>
Downtown Light Parade Rescheduled For Tuesday
Read More >>
It's The Ticker and TCBN's Only Sale Of The Year: 40-65 Percent Off
Read More >>
Road Project Updates: Hartman-Hammond Bridge, Bluff Road, Veterans/Cedar Run/Voice Resurfacing
Read More >>