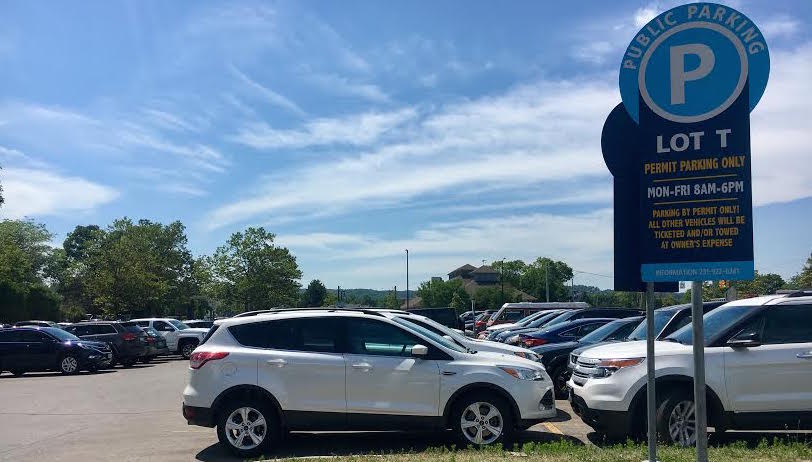 DDA Green Lights Three-Year Parking Plan
By Beth Milligan | April 23, 2018
Traverse City Downtown Development Authority (DDA) board members approved a three-year plan Friday to improve the city's parking system and offer new programs to help with downtown employee and visitor parking.
The plan aims to implement several suggestions made by Nelson\Nygaard after the consulting firm recently completed a transportation demand management (TDM) study, which analyzed downtown parking needs and potential solutions. DDA CEO Jean Derenzy and Parking Administrator Nicole VanNess presented a proposal to DDA board members Friday to roll out key changes to the parking system over the next three years.
"It's not just (about completing) the transportation study…but what does it say and how can we implement the goals and objectives there to get to the efficiency and opportunities for our parking system," explained Derenzy, noting that addressing parking was identified as a "high priority" in both the DDA and city commission's strategic plans. "As we grow as a city, parking will continually be an issue to encourage business development and growth within our downtown and our city area."
Year one of the implementation plan calls for collecting data on vehicle counts and parking occupancy downtown through new license plate recognition technology, which DDA board members authorized staff to purchase in January. While VanNess acknowledged "there's a big perception that there is no parking or that it's very difficult," she said obtaining accurate occupancy data would help the DDA understand if that was truly the case or if better education and outreach might help drivers know where and when parking is available. The occupancy data will also help drive parking system upgrades in years two and three, she said.
Also key in year one will be introducing a new program called the Downtowner, which will cover rides for downtown employees on Bay Area Transportation Authority's (BATA's) city and village loop routes. "The parking (system) would reimburse BATA for the rides essentially," VanNess said. "Rather than providing a cheaper permit or bringing that (parking) demand downtown, we're offering an incentive to perhaps choose a different option and then also not have to worry about the parking."
While the free rides might not work for all employees – such as those working late nights – VanNess said recent occupancy data collected manually by staff shows the "core pinch is really during the daytime" when buses are running. BATA is also planning to roll out a high-frequency express loop through downtown called the Bay Line in June that could offer free rides, with DDA board members agreeing Friday to contribute $5,000 in sponsorship funds toward the loop.
Other action steps for year one include the DDA partnering with private property owners to add three new lots for permit and evening parking. "There are many private parking lots that are primarily used for traditional workday employee parking," according to Derenzy. "By partnering with the private property owners, we can offer additional permit and evening parking to increase efficient use of the lots while redistributing demand for those visiting downtown in the evening hours and on weekends." DDA staff in year one will also begin exploring the possibility of introducing a public or private valet service downtown, which could locate valet kiosks in high-demand blocks and "give parkers the option to have their car parked, allowing for a more walkable experience," Derenzy said.
During year two – when the DDA hopes to "redistribute demand from highly constrained areas to underutilized areas," according to the plan – staff will evaluate data provided by BATA on the Downtowner program and look to increase employer participation. "The goal is a two percent increase each year," Derenzy wrote in a memo to the board. The DDA will also work with private property owners to introduce pay-by-phone options for their lots, and use occupancy data to consider adding more metered districts in residential neighborhoods adjacent to downtown. The data will also be used to redistribute parking demand downtown. "Areas where occupancy data has shown low utilization will have reduced meter rates, whereas areas that show high utilization will have increased rates," Derenzy wrote. "The time limits in underutilized areas may be increased to allow for additional long-term parking. The overall goal is to shift the demand to underutilized areas and (redistribute) the demand for highly desired areas."
Finally, year three calls for further finetuning the "performance-based pricing" model that will be implemented in year two, tweaking rates based on parking patterns from the previous year. "This approach will be the basis for annually increasing and decreasing rates on a regular basis each subsequent year," Derenzy wrote. "Our biggest challenge will be effectively communicating the changes each year." Ongoing efforts that will take place over all three years of the plan include increasing bicycle parking and maintenance, revising loading zone restrictions, working to eliminate redundant curb cuts, exploring more parking partnerships, and increasing parking marketing and outreach, including providing parking guides in new hire packets for downtown employees.
While expressing support for the three-year plan, several DDA board members stressed to staff that that final component – marketing and communications – would be crucial to the success of any parking system changes. Referring to the Downtowner, Chair Bill Golden said: "I love the program…(but) for it to be used, these people have to know how it works." VanNess said parking staff planned to physically visit downtown businesses to educate employers and employees on the new offering in person. "The goal is we'll actually be walking into establishments and getting people signed up," she said.
Board member Collette "Coco" Champagne also echoed Golden's remarks. "I would recommend a strong communications plan…it's not going to be a one-and-done, right, this is going to be a changing of a habit," she said. "I just think it has to be a continual effort."
The three-year parking plan will next head to city commissioners for final approval.
Comment
Impact100 Traverse City Announces Latest Grant Recipients
Read More >>
Three Hundred Miles in 24 Hours
Read More >>
Munson to Ramp Up Outpatient Efforts, Regionalize Inpatient Care
Read More >>
Man Arrested After Concerns Over Blair Township Threat
Read More >>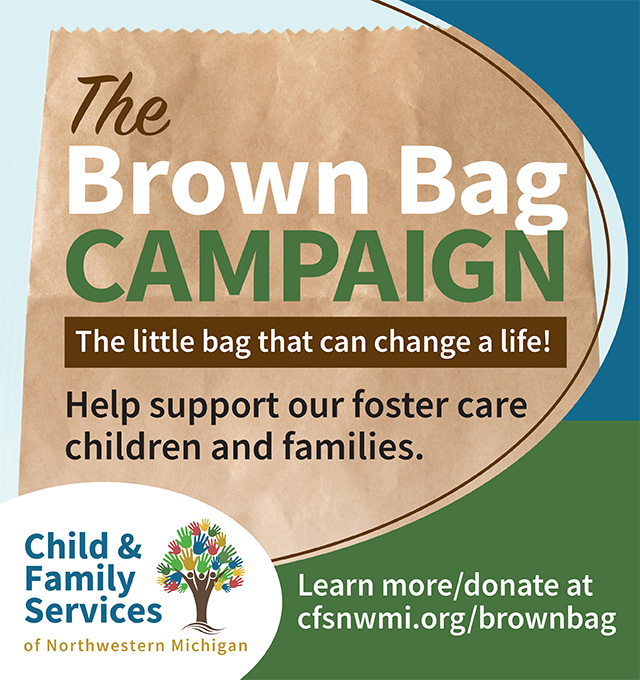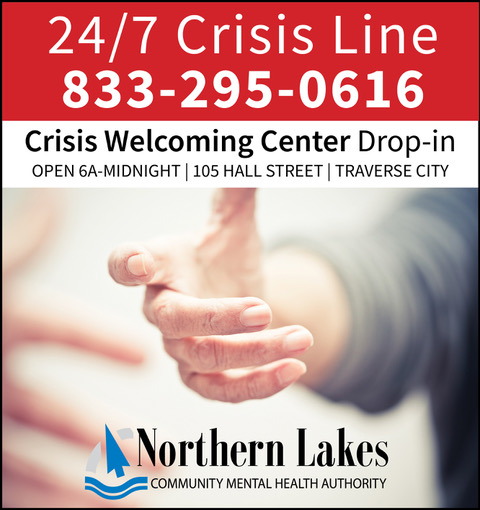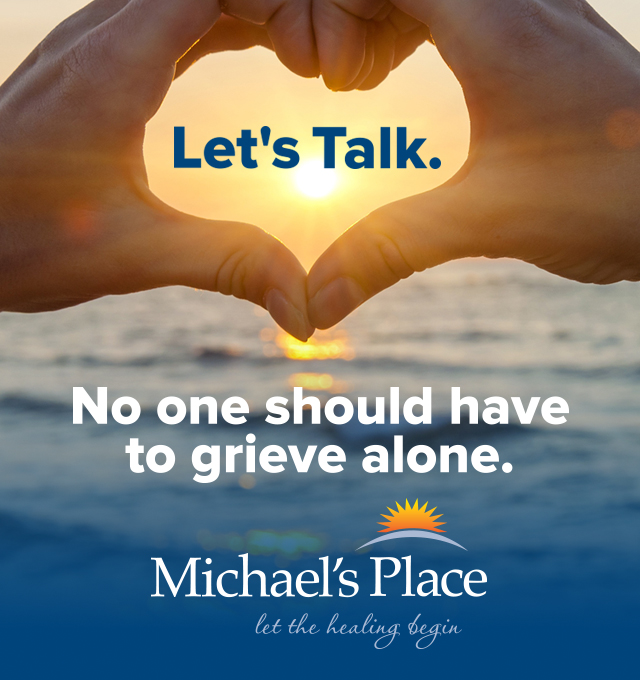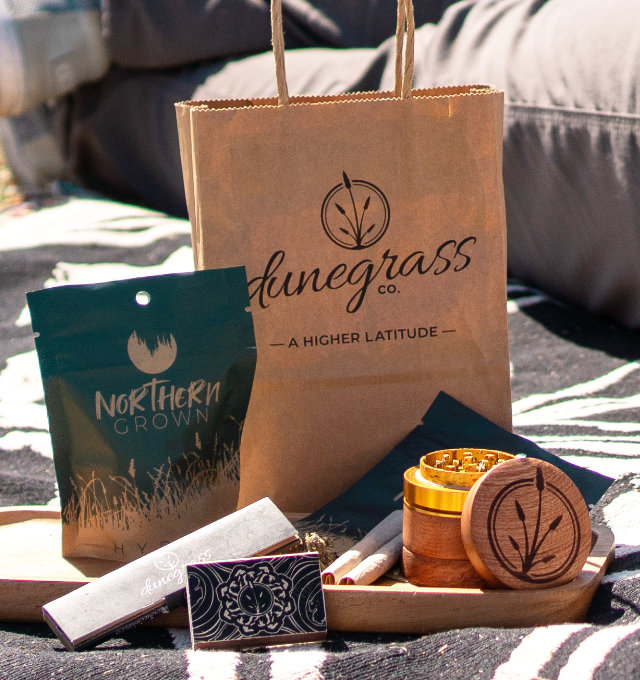 Man Arrested After Standoff in Central Neighborhood
Read More >>
Building Peninsula Shores
Read More >>
GT County Commissioners Approve Peninsula Parks Funding, Remote Work Policy
Read More >>
Join Us For Fall Recess Next Week at Seven Hills on Old Mission Peninsula!
Read More >>
Local NMC Students Traveled To Morocco Earthquake Epicenter Months Before Disaster Struck
Read More >>
TC Curling Center Sweeps Past Expectations
Read More >>
Commissioners to Offer City Manager Position to Vogel
Read More >>
From Frenzy to Focus: Northern Michigan's Fall Real Estate Update
Read More >>
Senior Services Take the Spotlight
Read More >>
Grand Traverse State Bank To Be Traverse City's Newest Bank
Read More >>