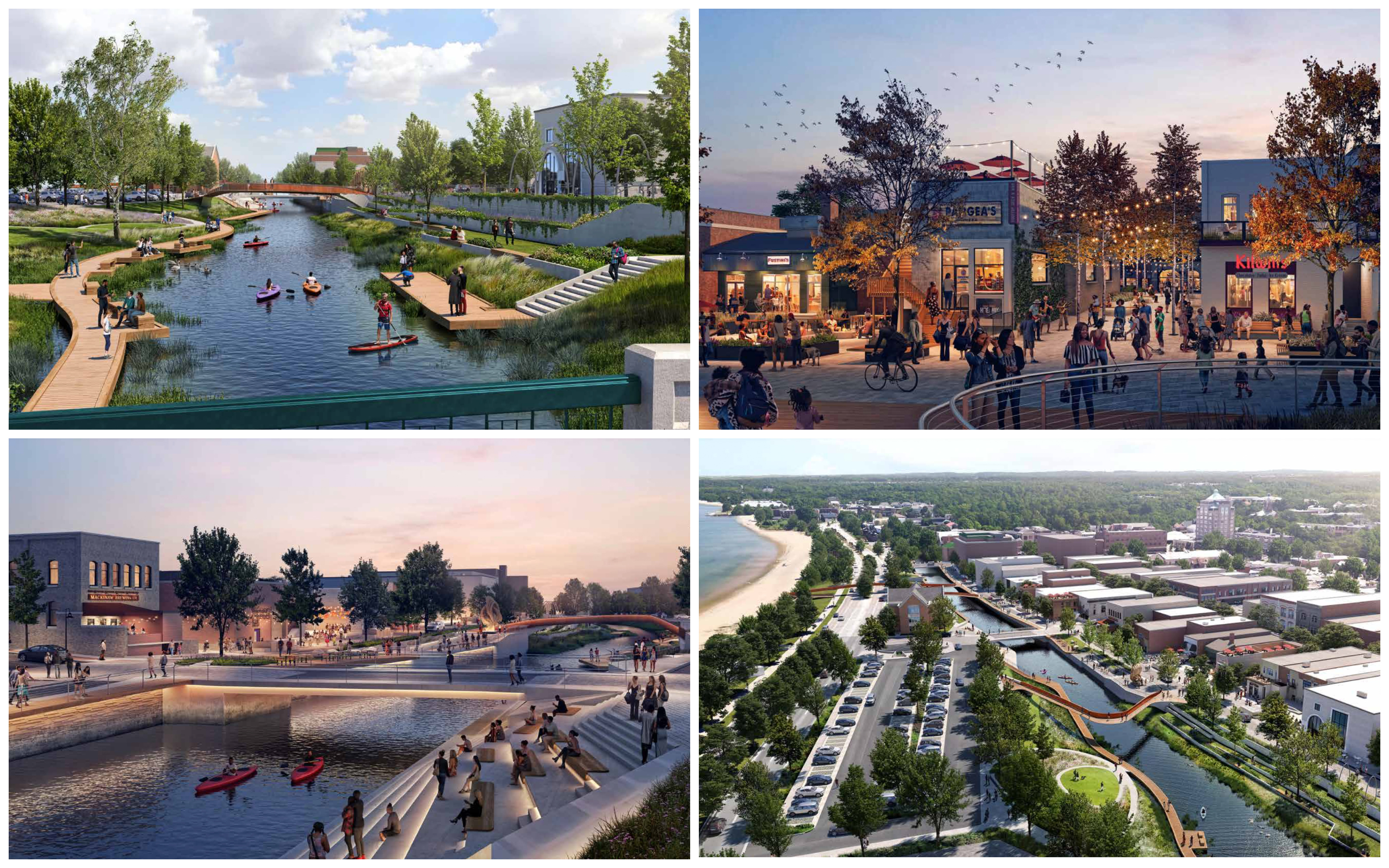 Design Unveiled For New Downtown Riverwalk, Pedestrian Plaza
By Beth Milligan | Nov. 17, 2022
A final design concept has been unveiled for a new riverwalk and pedestrian plaza along the Boardman River in downtown Traverse City. The plan – which will be discussed by Traverse City Downtown Development Authority (DDA) board members Friday – calls for two new pedestrian bridges over the river (one extending over Grandview Parkway to Clinch Park Beach), a more naturalized riverbank with enhanced amenities like steps, seating, lights, and public art, the conversion of part of the Front Street alley to a pedestrian plaza, and a park-like setting with trees and decorative lighting in the J. Smith Walkway between Pangea's and Kilwins.
The new riverfront redesign is part of the DDA's "unified plan" for the 1.6 miles of the lower Boardman/Ottaway River, which runs from Boardman Lake to the Grand Traverse Bay. One central question posed during that planning process was what to do with the urbanized sections of riverfront downtown, particularly between Union and Park streets. That question became more urgent as retaining wall in the alley of the 100 and 200 blocks of Front Street deteriorated; a 24-inch sanitary sewer main sits directly on top of the wall foundation and is at risk of failure if not addressed.
With the city set to undergo significant alley work to fix the retaining wall and sewer main – work will begin this month to install sheet piling in the 200 block between Park and Cass streets, with future work planned to relocate the sewer main away from the river in the 100 block between Cass and Union streets – the DDA was presented with an opportunity to reimagine the entire riverfront. Earlier this year, the DDA hired INFORM Studio to develop conceptual plans for the 100 and 200 alley blocks of the river, along with the adjacent areas of Cass Street and the J. Smith Walkway. INFORM and the DDA held multiple public input sessions this year, culminating with an all-day open house in September where three conceptual design plans were presented to the public.
INFORM took public input on those three plans to create a final conceptual design. In the 100 block – between Union and Cass – renderings show the riverbanks returned to a more natural state, with native vegetation, floating boardwalks, a meadow amphitheater near the farmer's market parking lot, and public steps and seating – with public access available directly down to the water. While infrastructure for riverbank stabilization will still be important, INFORM noted, the firm said it's possible to use a combination of "hard edges/walls" and "riparian zone restoration" to open up the riverfront, rather than the hard wall and railing that exist today and block off water access on the Boardman's south side.
A new overlook pedestrian bridge is imagined to replace the existing bridge that crosses from the alley to the farmer's market today. The alley itself would also be significantly redesigned. Public parking along the north side would be removed to create a pedestrian plaza, with trees, benches, seating areas, lights, and public art planned to be installed to activate the alley with pedestrian traffic. The plaza aesthetic would carry over into the J. Smith Walkway, imagined as a park-like setting connecting the plaza to Front Street with "a tree-lined path" down the middle of the walkway "flanked" by furnishings, benches, and lights. DDA CEO Jean Derenzy notes that private parking spaces – owned by businesses – will remain in place on the south side of the alley, but that owners will be invited to use those spaces for further placemaking.
"We'd be encouraging them to try different opportunities to activate that space better, like with pop-ups or coffee or something that encourages pedestrians to come into the buildings," Derenzy says. "We're trying to merge those public and private elements in this new plaza."
While one early design option contemplated closing Cass Street between Front Street and the north side of the river to vehicles, the final design calls for Cass to remain open to traffic – but to redesign the road so that it's more pedestrian-friendly, similar to Garland Street nearby in the Warehouse District. "While vehicular flow is maintained, design priority is given to the pedestrian operating in this space through the use of materiality and form," INFORM wrote. "Each intersection area is elevated, or table-topped, and paved with paver material to provide continuity with the pedestrian areas and slow vehicular traffic. The center section over the Cass Street bridge drops in elevation again to prevent vehicles from picking up speed through the area." The firm said the approach would allow "Cass Street to maintain its vehicular function, safely, and maintain the ability to be closed off to vehicular traffic with temporary bollards as desired for specific events or times of year."
In the 200 block alley of Front Street, more placemaking is imagined – including new river steps and floating boardwalk in front of the Traverse Connect building, an overlook boardwalk on the south side of the river, and a new pedestrian bridge that would cross from the alley to the parking lot next to Traverse Connect and then over Grandview Parkway to Clinch Park Beach. That would provide another oft-discussed protected pedestrian crossing between downtown and Grand Traverse Bay, with officials long lamenting the divide between those two main destinations posed by Grandview Parkway.
If the riverfront enhancements sound costly, they likely will be – though exact cost estimates are still to come (INFORM will soon be providing estimates for key projects to the DDA, according to Derenzy). However, the DDA is already on its way in fundraising; downtown received a $1 million grant through the Michigan Economic Development Corporation's Revitalization and Placemaking Program this year for the riverfront redesign. The infrastructure alley improvements to the retaining wall and sewer pipe are being largely covered by state grants, and Derenzy says other grant opportunities likely exist for the plaza and riverfront placemaking elements, in addition to tax increment financing (TIF) 97 funds. Making Boardman River improvements downtown has already been earmarked as a priority for TIF 97 funding in upcoming years, Derenzy notes.
The DDA will also likely take a "phased approach" to the riverfront makeover, Derenzy says. The DDA board is expected within 60 days to discuss an implementation plan that will lay out costs and timelines for tackling the redesign in stages, with some improvements to potentially begin as early as 2023/24. Derenzy says the DDA will also be working with other key players – the Michigan Department of Transportation (which owns Grandview Parkway), city staff and commissioners, TART Trails, downtown businesses, and others – to gather input on the project and collaborate on its logistical aspects.
"We are going to be looking at the whole area holistically," Derenzy says, "including all the components that play into it and all the entities involved."
Pictured: Renderings of new riverfront and plaza redesign. Top left: view from Union Street Bridge, top right: view of 100 block alley and J. Smith Walkway, bottom left: view from Traverse Connect property looking toward Cass Street, bottom right: overview of the entire project area.
Comment
Traverse City's Graduating Class Of 2023 Wants To Save The World
Read More >>
DDA Eyes Project List, Citizen Advisory Council for New TIF Plan
Read More >>
First-Ever International Fireworks Championship Coming to TC
Read More >>
Is Traverse City Spartan Country?
Read More >>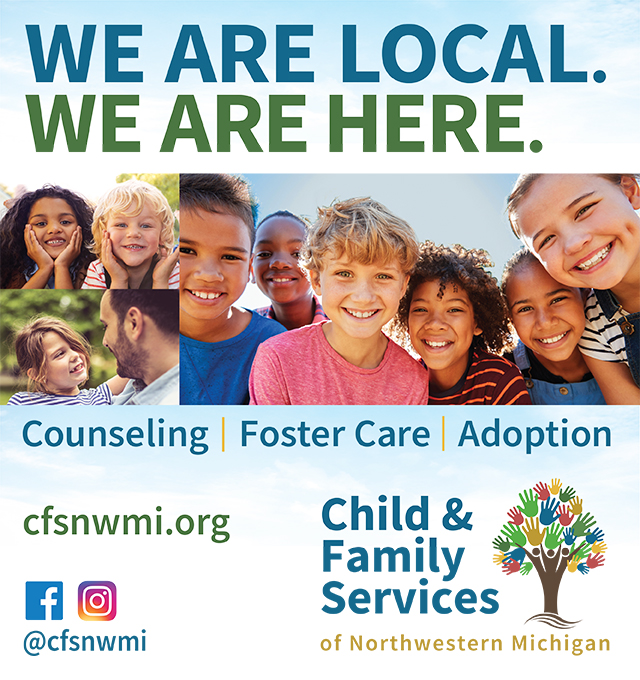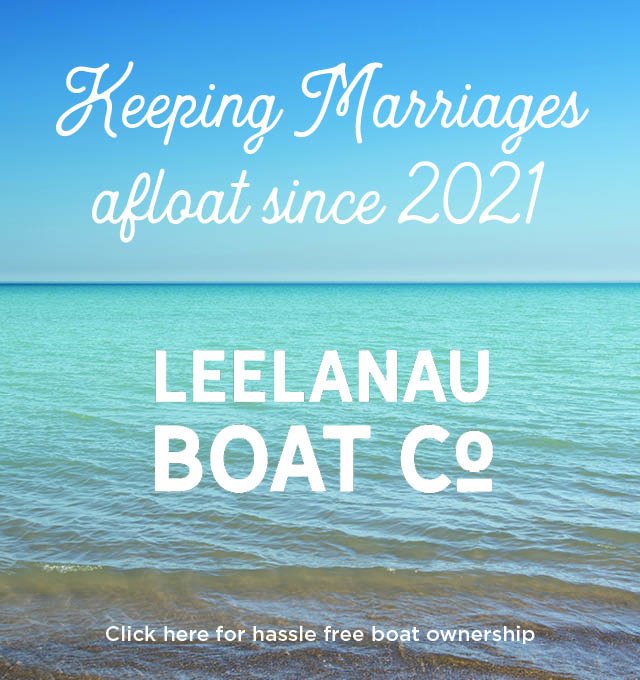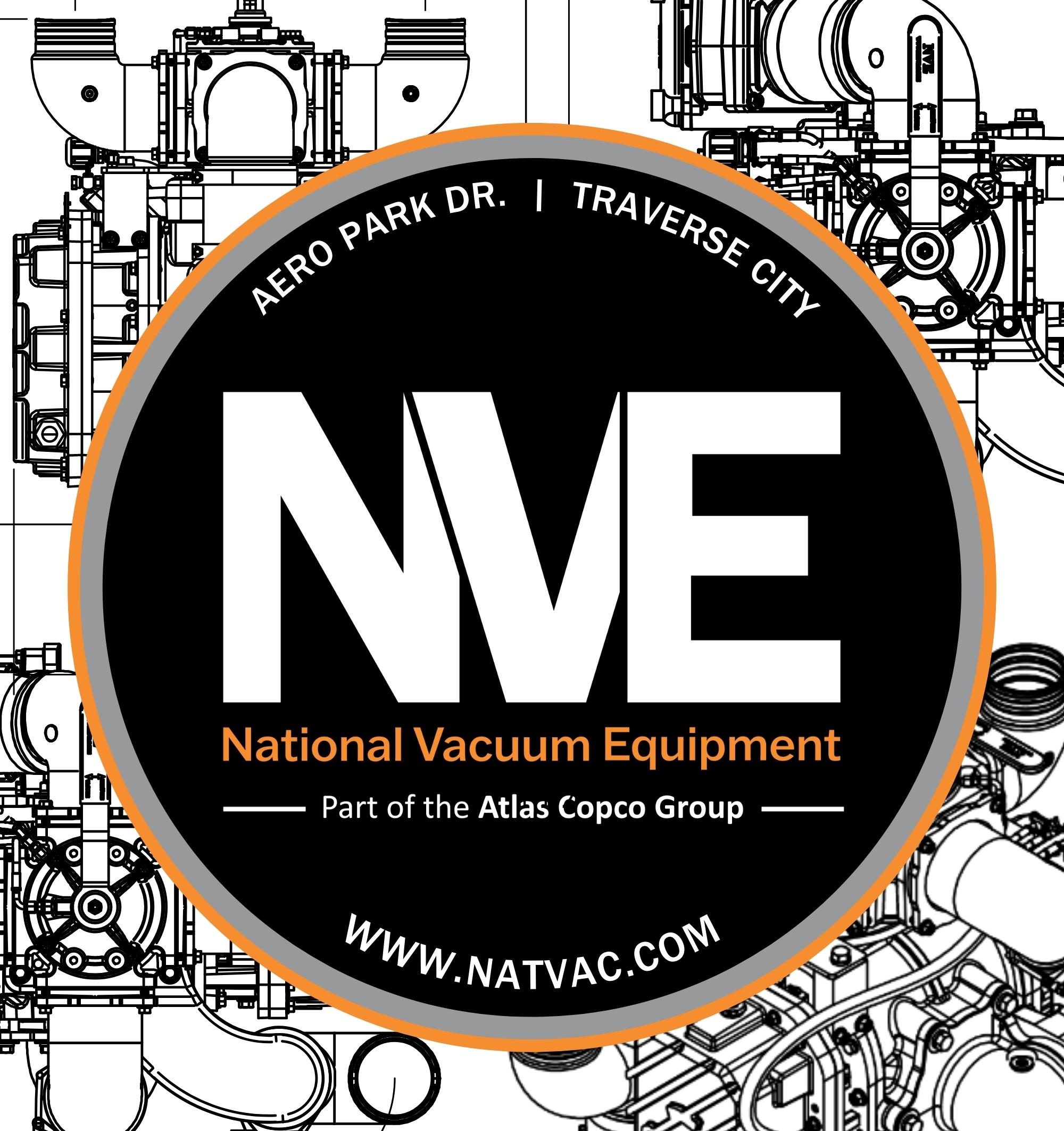 Seven Hills Opens on Old Mission Peninsula
Read More >>
Off To The Races: An Early Look At 2023 Mayoral And City Commission Elections
Read More >>
Interlochen Cyclist Killed in Car Crash
Read More >>
Kingsley Woman Arrested for Possessing Taser, Meth
Read More >>
Free Housing And Cash: Munson Ups The Ante For Nursing Openings
Read More >>
Introducing The New Mustang
Read More >>
Road Commission Updates: Roadkill Stalemate, Keystone Parking, South Airport/Silver Lake Intersection Rebuild
Read More >>
Nominations Now Open For 17th Annual Hagerty TCBN 40Under40
Read More >>
Memorial Day Events In And Around Traverse City
Read More >>
Rail Renaissance: What's The Status Of TC-To-Downstate Rail Corridor?
Read More >>