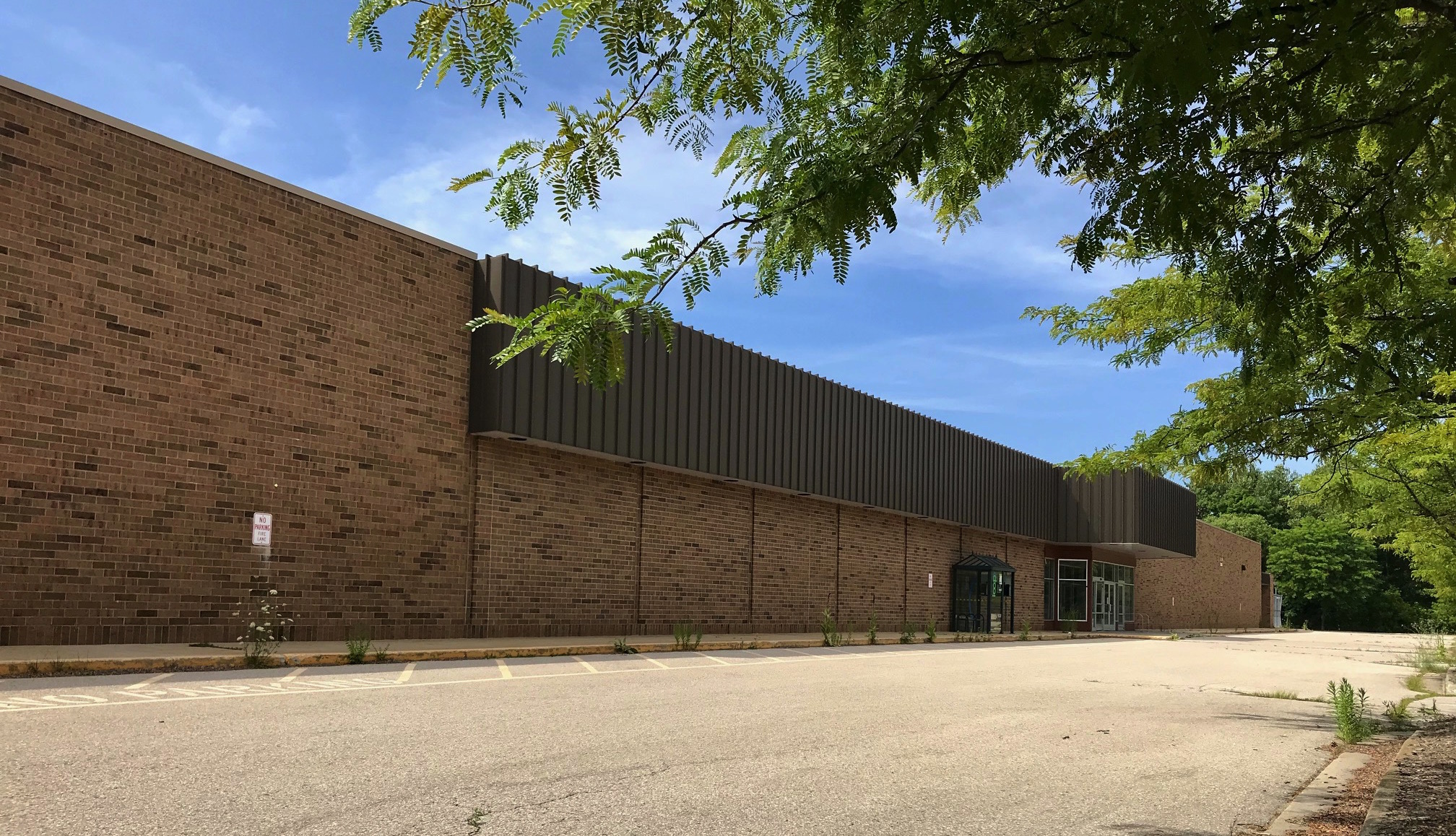 Development Group Proposes Major Project For Former Acme Kmart Site
By Beth Milligan | Sept. 21, 2019
A downstate development company has purchased the former Kmart store in Acme and will appear before township planning commissioners at a special meeting Monday at 7pm with a proposal to revitalize the property – a project that could include restaurants, cafes, public park space, retail, indoor self-storage, office space, and residential townhomes.
Lormax Stern purchased the 87,000 square-foot building from SR Acme LLC – a subsidiary of Sears Roebuck – for $1.4 million, property records show. The deal has already been finalized and was not contingent on any township approvals of property plans. Technology firm Inphastos previously expressed interest in buying the property, but ultimately abandoned those plans. Lormax Stern is a commercial real estate firm specializing in "anchored retail properties," including Frandor Mall in Lansing, Minges Brook Mall in Battle Creek, The Village at Knapp's Crossing in Grand Rapids, and Macomb Mall in the Detroit area, among nearly two dozen Michigan properties listed on the company's website. The Kmart site is Lormax Stern's second foray into northern Michigan: The firm also owns Bay Mall in Petoskey.
Lormax Stern is seeking township approval Monday of a pre-application for a planned development (PD), or a zoning plan tailored to a specific property. Project documents show Lormax Stern is proposing to divide the Kmart building into two parts: a 39,440 square-foot indoor storage facility and 46,990 square feet of retail space, which could house multiple tenants. Site plans also show the construction of at least three new "outlot" buildings in the property parking lot close to US-31, ranging in size from 2,258 to 6,000 square feet.
"The PD option is being requested as a means to better meet the vision of the township master plan and future land use map," Lormax Stern wrote in its application. "The proposed public park, pedestrian walkways, an area designated for office and/or other township uses, a potential daycare, indoor self-storage, and retail businesses will have a direct impact to the public health, safety, and welfare of the surrounding area. Along with the above mentioned uses, the development also provides the opportunity for residential townhomes, if the demand is sufficient, on the north part of the property."
Lormax Stern said it planned to maintain existing wetlands, retention ponds, and woods on the property, with greenbelts and buffers "put in place around specific stormwater infrastructure to improve water quality and to preserve and enrich the wildlife habitat." The company also hopes to offer "walkability" throughout the project site, with a network of pedestrian walkways and a planned bike path "enhancing the connectivity of the existing TART trail system." The company noted that such changes would improve the property beyond just the Kmart building. "Leftover undesirable land that is typically deemed open space in unadventurous developments will instead be replaced with useable open space and a public park," Lormax Stern wrote.
The developers also indicated they are trying to acquire the former Tom's Food Market building next door, which has sat vacant since spring after the grocery store closed. That building has not yet been publicly listed on the market. "The development will plan for permanent connections to (Tom's) and consider how the two properties will be compatible in the short term, as well as long term, with the possibility that the Tom's Food Store will be redeveloped to support planned uses," Lormax Stern wrote. The company said it hoped the overall project would be "a catalyst to kick-start future planned land use changes for the US-31 corridor." While Lormax Stern did not identify any specific tenants for the property, the company is already marketing the site online to prospective partners.
An analysis of the pre-application completed for the township by Beckett & Raeder – led by former township planner Shawn Winter – largely supports the development plans. Winter found that the "form, mass, and placement of the proposed buildings, along with the supportive non-motorized connectivity, is consistent with the goals and objectives of the placemaking plan and the intent of the US-31/M-72 business district." Winter commended Lormax Stern for working over the summer to modify their site plans based on staff feedback, resulting in a "improved revised conceptual plan" that could help transform the "functionally obsolete" Kmart building.
However, Winter also flagged several areas of potential concern for township planning commissioners, which are likely to come up at Monday's meeting. The Kmart property is zoned Corridor Flexible (CF), but developers are seeking the right under the PD to pursue any uses allowed in the B-3 (planned shopping center) or B-4 (material processing & warehousing) districts. While some of those uses could be appropriate, such as restaurants, commercial recreational facilities, grocery stores, bakeries, or microbreweries, Winter highlighted a long list of other uses he believed would not fit the site. Those include industrial uses, banks, car washes, dry-cleaning facilities, and fast-food restaurants. "Opening up the building to any use allowed in the B-3 and B-4 districts is highly discouraged," he said, citing the township's zoning plan that indicates the goal of a CF area is to emphasize "retail, workplace, and civic activities" mixed with housing.
Approval of the pre-application Monday would be the first step in a series of township approvals needed for Lormax Stern to move ahead with the project. An actual PD plan application submission and review process would follow, along with a public hearing and a planning commission recommendation to the township board. Township trustees would have final say over approving the PD. Acme Township Supervisor Jay Zollinger says it's too early to give his definitive stamp of approval on the project, but says he's encouraged by his initial interactions with Lormax Stern and preliminary project plans, saying the group appears to be "moving in the right direction."
"I think they're very professional, and they do want to move ahead. They don't want to just build anything," he says. "I've dealt with many developers, and they're trying to be accommodating and helpful. I'm hoping positive things will happen…(the Kmart site) is one of the last commercial sites available going up US-31, and it's an important property."
Comment
City Projects Ahead: Garfield Upgrade, West End Bathhouse, Electric Vehicle Charging Network & More
Read More >>
Local Businesses Land Training Grants
Read More >>
Commissioner Brings Out Rifle During Online Meeting
Read More >>
GT County Commissioners Pass Resolution Denouncing MDHHS Order
Read More >>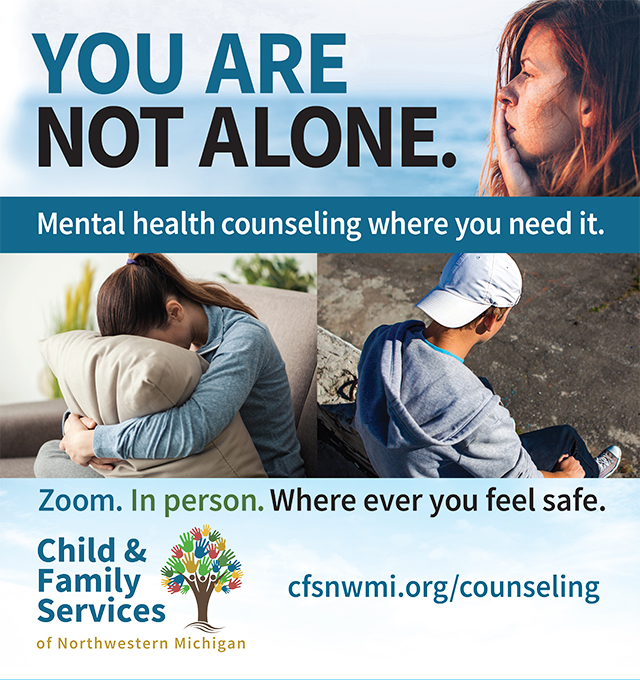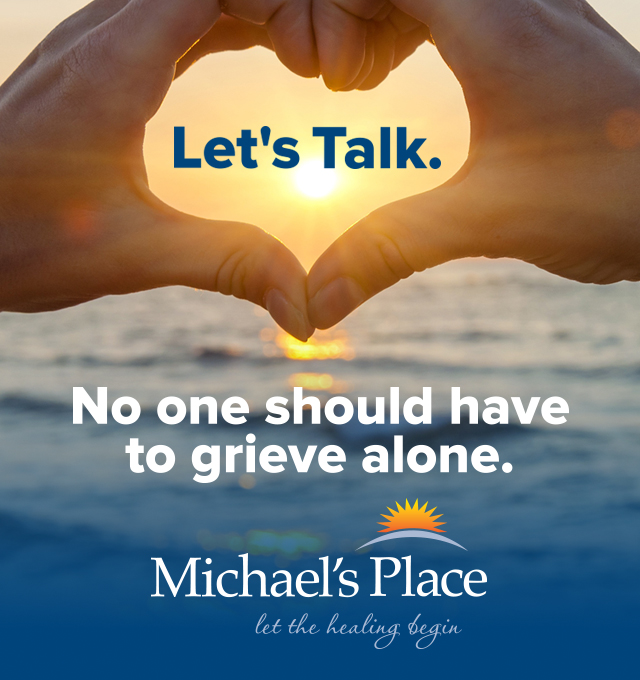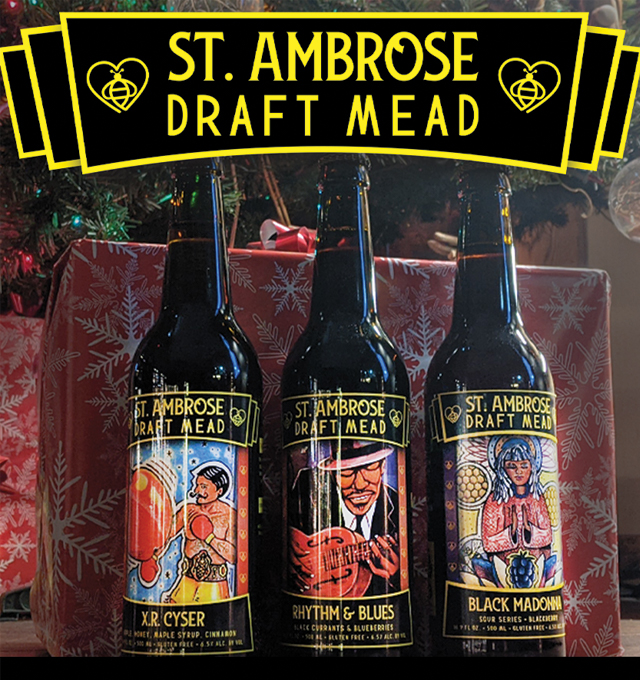 Venture North Granted $500k In 2020; Releases Annual Report
Read More >>
Relief? Water Levels Now Seen Dropping
Read More >>
Local Association Names Their Realtor Of The Year
Read More >>
Business Development Certificate Now Offered At NMC
Read More >>
Are Co-Op Customers Subsidizing Dirty Energy?
Read More >>
Traffic Projects, $2.45 Million Kids Creek Crossings, TCLP Program Top City Commission Agenda
Read More >>
Traverse City By The Numbers In 2020
Read More >>
League Of Women Voters To Host Virtual Forum On Toxic Groundwater Chemicals
Read More >>
Local Youth Homelessness Reaching Record Levels
Read More >>
Greenspire Opens Enrollment For Ninth, Tenth Grades
Read More >>