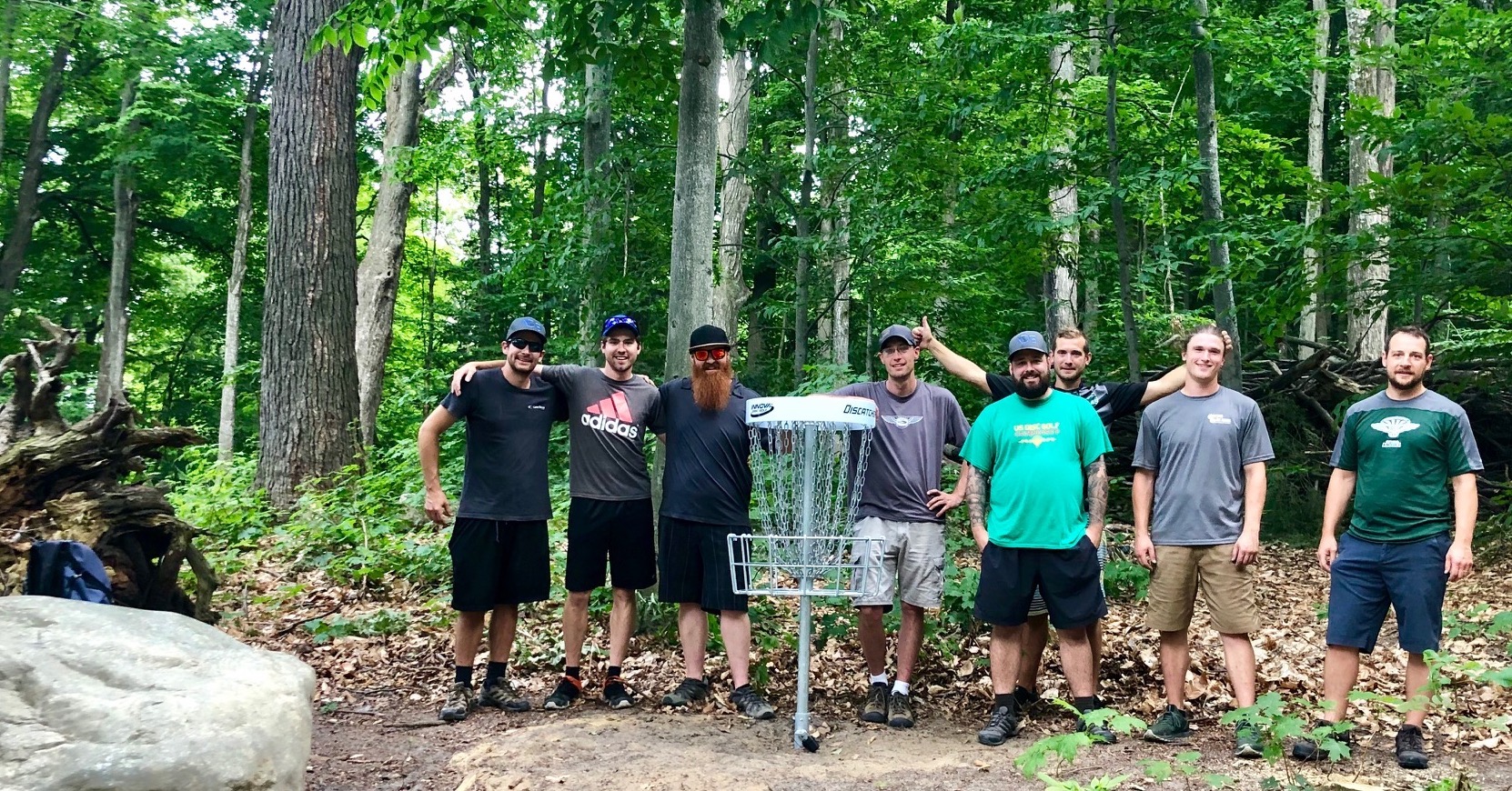 Disc Golf Finally Gets Its Moment
By Ross Boissoneau | Sept. 29, 2019
As golf continues to decline in popularity, the sport of disc golf is exploding, including on the local scene, where a tournament is underway, as are efforts to build additional courses.
Hickory Hills is hosting the Northern Michigan Championship, a Professional Disc Golf Association sanctioned tournament this weekend. Event organizer Marc Hamlin says he expects between 60 and 70 participants, which concludes today (Sunday). Spectators are welcome as well.
Nearby disc golf courses already include Myles Kimmerly Park outside Maple City, Kingsley Civic Center, and Almira Township Park. Hickory Hills is the newest course, part of a multi-million dollar expansion and renovation at the city-owned park. But it may not hold that distinction for long. Local disc golf club the North Woods Disc Chuckers is trying to raise funds to create an 18-hole, championship caliber disc golf park at Green Lake Township Memorial Park in Interlochen. The course is to be designed by Avery Jenkins, the 2009 Disc Golf World Champion (donations are being accepted).
A large part of the appeal of the sport is its simplicity. While the rules are similar to golf, you don't need a bag, a dozen clubs and perhaps that many balls. Hamlin says all you need is a flying disc, which sell for between $8 and $20. As one gets more proficient, adding different discs for different distances or conditions and a bag can take that up to $50-$100.
Most courses are free or only a few dollars. And a round takes only a couple hours, as opposed to half a day or more for traditional golf.
Hamlin works at Tilley's Party Store on Bay Street, which has become disc golf headquarters. What started as a few discs being sold on consignment some 20 years ago quickly evolved into a money-maker for the store. Today there's an entire room of different discs. "There's got to be over 1,000 discs," Hamlin says, estimating the store sells an average of $500 per day in disc golf-related purchases during the summer.
Adam Sleder, another member of the Chuckers, was introduced to the game through a friend while living in North Carolina, and was happy to find people playing when he moved back to his hometown. "I was introduced to it in 2005. I got hooked," he says.
The Disc Golf Association estimates that between 7,000,000 and 10,000,000 people have played the game on over 2,500 disc golf courses in the United States. "Disc golf is not a fad. It has grown organically," Russel Schwarz of Innova Disc Golf told the US Disc Golf Championship. A feature on Salon suggested it could even overtake golf in popularity by 2028.
North Woods Disc Chuckers President Greg Argyle says it hosts leagues and tournaments throughout the summer. "We probably have over 100 people (in the club) throughout the year," says Argyle. He notes that professional tournaments are hosted on YouTube, and occasionally make the sports highlights shows on ESPN and other networks.
Like the others, he started as a youngster and got hooked. "I started back in junior high or high school. It was an excuse to get out and enjoy nature with a friend," he says. He notes its appeal cuts across ages and genders. "You don't have to be as athletic. Any age can play. We have women, kids kicking everybody's butt. It's an even playing field."
Comment
Space: The Next Frontier For Pugsley?
Read More >>
New Publication Provides Access To Local Demographic Data
Read More >>
Woman Arrested For Drunk Driving After Getting Stuck In Snowbank
Read More >>
Local Child Care Study Outlines Shortcomings
Read More >>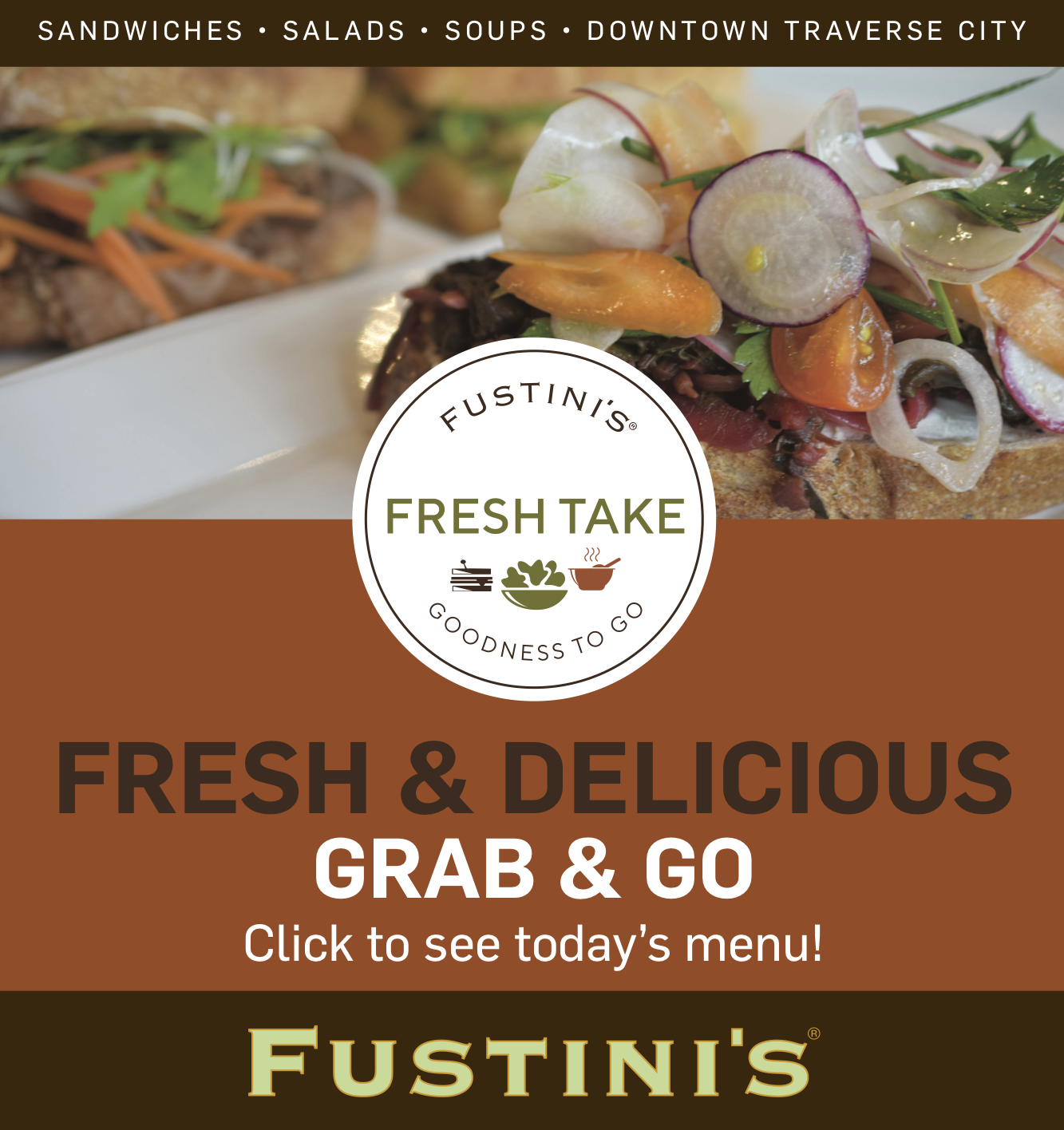 Hunting For WWII Aircraft, U-Boat In Grand Traverse Bay
Read More >>
Palmer Woods Expansion, M-204 Bridge Project Coming To Leelanau
Read More >>
New Combined Job Fair To Debut
Read More >>
Save The Date: March Recess At State Street Market
Read More >>
Another Local School Goes Solar
Read More >>
TIF 97, Jail Mental Health, Proposal To Combine Elected Positions Top County Agenda
Read More >>
Car Crashes Into Empire Township House
Read More >>
Couple Arrested For Assaulting Teen
Read More >>
Struggles Of A Mom-And-Pop Pot Shop Owner
Read More >>
Planning For 2020 Traverse City Ironman Continues, As Does Debate
Read More >>