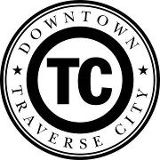 Downtown Stores To Donate Part Of Sales Today For Shop Your Community Day
By Beth Milligan | Nov. 9, 2019
The Downtown Traverse City Association will host its annual Shop Your Community Day event today (Saturday) in downtown Traverse City.
Over 60 downtown participating stores will donate 15 percent of every purchase to the local nonprofit organization of the shopper's choice throughout the day. The event is designed to allow residents to "get a jump on your holiday jumping" while also supporting area charities. Shoppers will have approximately 45 local nonprofits to choose from to support. Michigan Blood will also have its MI Blood Bus near the intersection of Cass and Front streets and will donate $10 to a nonprofit of a donor's choice in exchange for a blood donation.
For a complete list of participating stores and nonprofits, click here.
TCAPS Recall Hits Legal Snag
Read More >>
Public Input Sought On Airport Becoming Authority
Read More >>
Garland Street Closed Friday, Monday
Read More >>
Traffic Signal Work At M-72/Elk Lake To Start Monday, Continue Through May
Read More >>
Median Coming To US-31; Aim Is To Prevent Accidents, Help Pedestrians
Read More >>
Roundabout Coming To Blair Townhall Road, Six More To Follow Across GT County
Read More >>
TADL Offering Fine Forgiveness In December
Read More >>
Traffic Projects On Deck: Pedestrian Crossings, Front/Madison, Parking Rate Study
Read More >>
When Will Pot Sales Begin In TC?
Read More >>
Damaged Toyota Sought By Police
Read More >>
Join Us For A Special Recess Of Giving Tonight!
Read More >>
Munson, Nurses Association Reach Settlement Over Nurses' Rights To Talk About Work Conditions
Read More >>
Welcome To The Golden Age Of Shipwreck Hunting
Read More >>
Inman Recall Effort Goes To Court
Read More >>