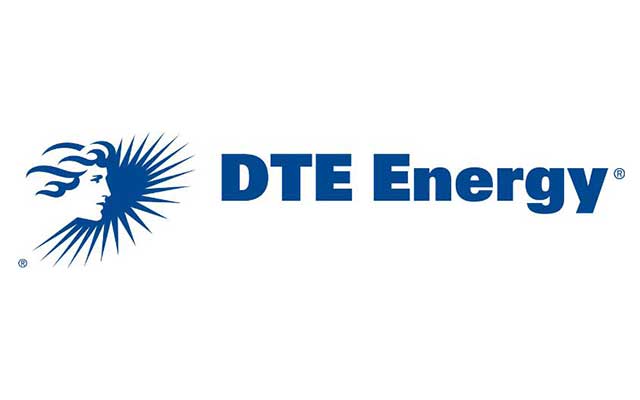 DTE Energy Foundation Awards $10K To Women's Resource Center
By Beth Milligan | Oct. 11, 2018
The DTE Energy Foundation presented the Women's Resource Center (WRC) with a $10,000 grant Wednesday to support victims of domestic violence.
The grant was presented at a ceremony at WRC's main office on Elmwood Avenue Wednesday morning. The funding will be used to support WRC's emergency shelter program, which houses over 200 women and children every year.
"Domestic violence is one of the leading causes of homelessness for women and children. Our emergency shelter is a safe landing pad for women who are fleeing a violent home," says Juliette Schultz, WRC Executive Director. "This generous gift from the DTE Energy Foundation is literally life-saving to some of the guests residing at the shelter."
Lynette Dowler, president of the DTE Energy Foundation, said the group was "proud to present this outstanding organization with a grant that supports the much-needed emergency shelters offering refuge for women and children in the Grand Traverse region."
TCAPS Recall Hits Legal Snag
Read More >>
Public Input Sought On Airport Becoming Authority
Read More >>
Garland Street Closed Friday, Monday
Read More >>
Traffic Signal Work At M-72/Elk Lake To Start Monday, Continue Through May
Read More >>
Median Coming To US-31; Aim Is To Prevent Accidents, Help Pedestrians
Read More >>
Roundabout Coming To Blair Townhall Road, Six More To Follow Across GT County
Read More >>
TADL Offering Fine Forgiveness In December
Read More >>
Traffic Projects On Deck: Pedestrian Crossings, Front/Madison, Parking Rate Study
Read More >>
When Will Pot Sales Begin In TC?
Read More >>
Damaged Toyota Sought By Police
Read More >>
Join Us For A Special Recess Of Giving Tonight!
Read More >>
Munson, Nurses Association Reach Settlement Over Nurses' Rights To Talk About Work Conditions
Read More >>
Welcome To The Golden Age Of Shipwreck Hunting
Read More >>
Inman Recall Effort Goes To Court
Read More >>