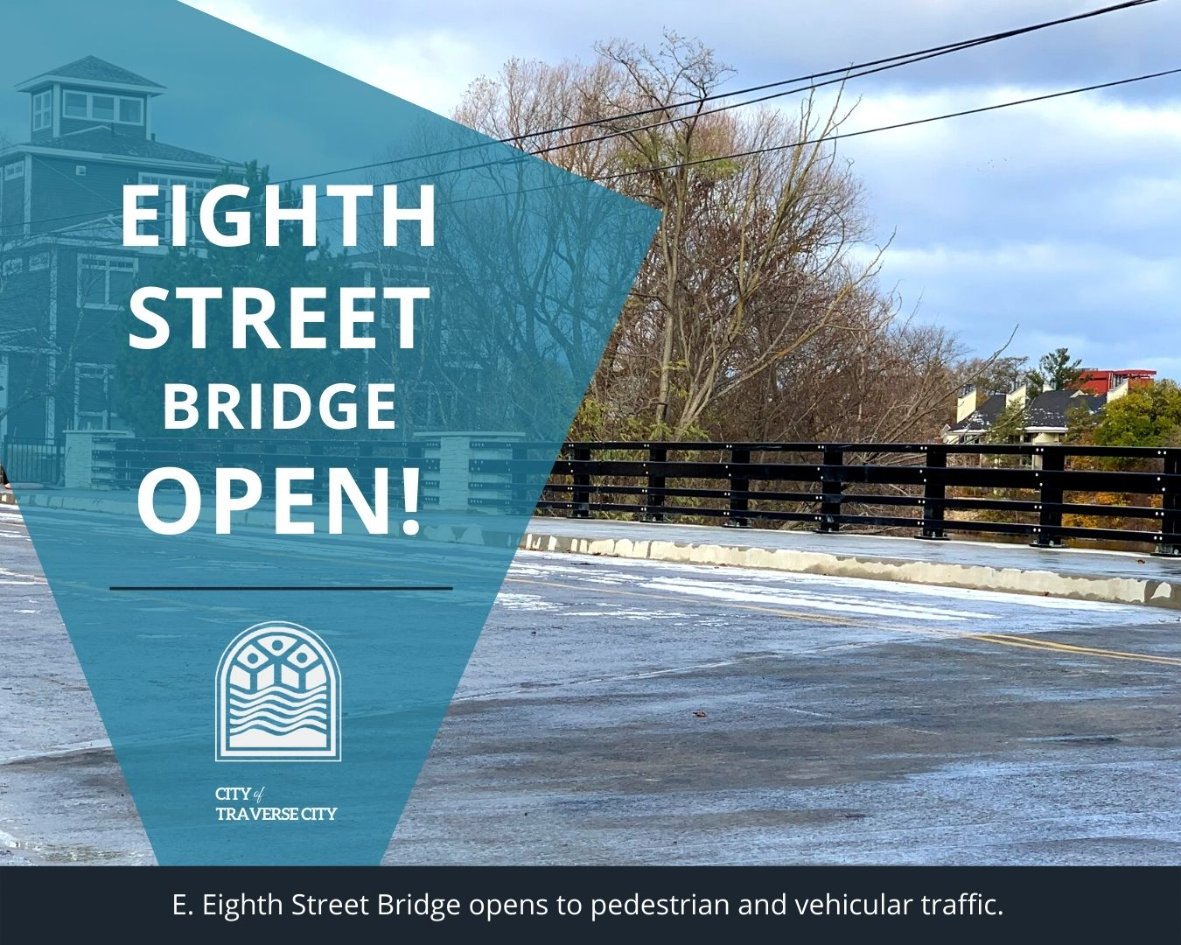 Eighth Street Bridge Reopens; More Bridge Updates
By Beth Milligan | Nov. 19, 2021
The Eighth Street bridge has reopened to traffic in downtown Traverse City after being closed since late July for reconstruction.
The city reopened the bridge Friday, though noted that workers are still waiting on the delivery of architectural fascia panels. Once those materials arrive, installation of the panels will require the bridge to close again for another 1-2 weeks. The city will announce that closure in advance.
Work has also been completed to reopen the South Cass Street Bridge to traffic. Work to strengthen the temporary wood railing on the bridge is expected to be complete after November 29 as materials are delivered and work crews are available. The temporary railings will be replaced by permanent railings. Once railing work is done, the sidewalk will open for pedestrian use. Pedestrians will continue to use the shoulder while the bridge sidewalk remains closed.
Work has also resumed on the West Front Street Bridge after a brief delay due to the need to protect active phone lines in the work area. The contractor will be finishing demolition and beginning cofferdam work over the next couple of weeks.
Comment
Nursing Legislation Heads To House Vote
Read More >>
NMC Receives $90,000 FAA Grant To Train 40 High School Teachers In Unmanned Aerial Systems
Read More >>
GT County Experiences Worst Month Since Start Of Pandemic; Munson Releases Patient Vaccination Data
Read More >>
Grand Traverse Regional Community Foundation Announces Final Round Of Urgent Needs Fund Grants
Read More >>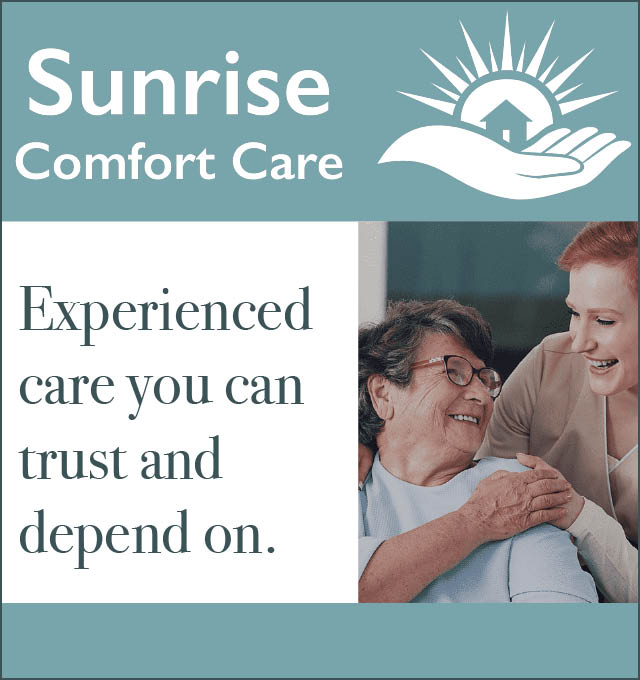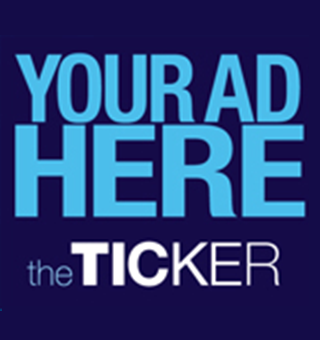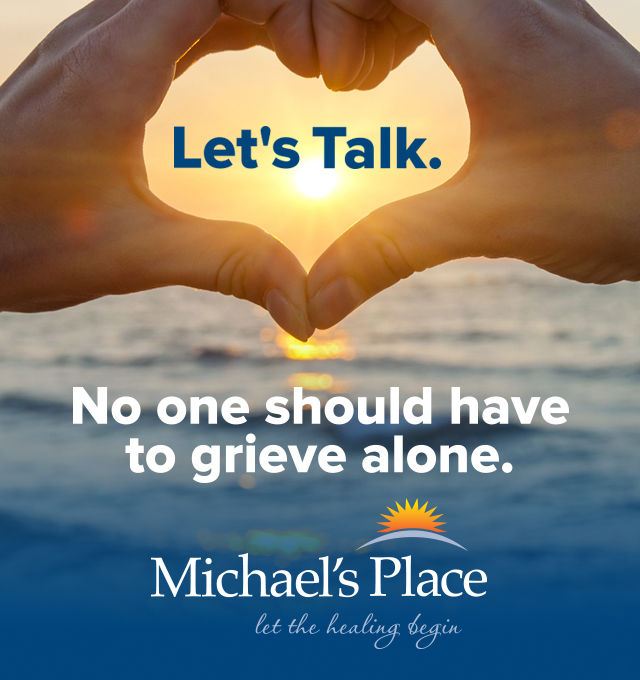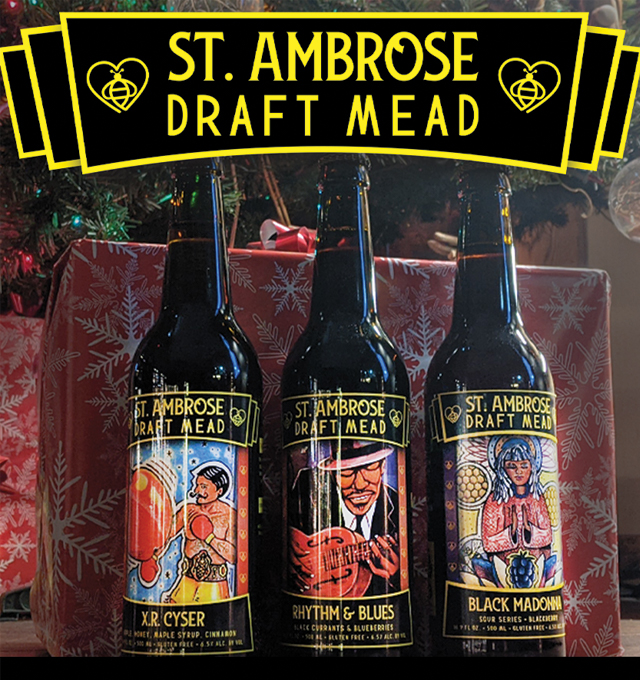 Inside The Ongoing Dispute Over Interlochen Community School
Read More >>
At Least Five Threats Made Against Schools In GT County, Says Prosecutor
Read More >>
Meet The Storyteller Behind "Firekeeper's Daughter"
Read More >>
Eighth Street Bridge Closed Tuesday-Friday For Final Work
Read More >>
Biggest Bayshore Ever? A Sneak Peek At The 2022 Return Of The Bayshore Marathon
Read More >>
Rising Numbers, Incidents At Library Spur New Conversations About Local Homelessness
Read More >>
Brew Plans Upgrades, Seeks Long-Term Lease Downtown
Read More >>
Hagerty's Big Friday And Now Big Monday
Read More >>
Hickory Set To Expand By 76 Acres, More Local Park News
Read More >>
Law Enforcement Presence Planned Monday At TCAPS Secondary Schools
Read More >>