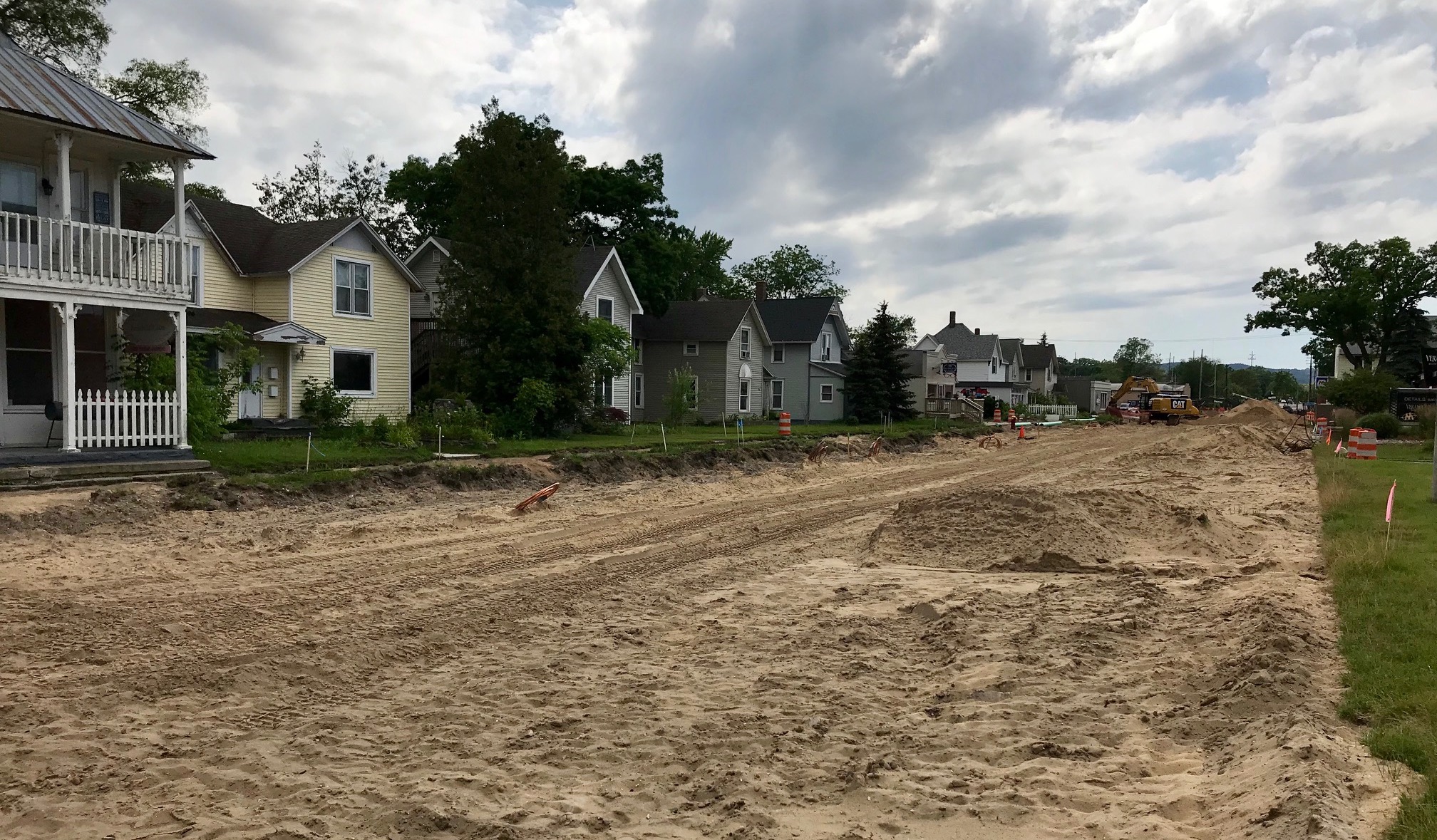 Eighth Street On Track For Mid-September Opening
By Beth Milligan | Aug. 13, 2019
Eighth Street is on track to reopen to public traffic the week of September 15, according to project management firm Gourdie-Fraser.
Brian Boals of Gourdie-Fraser gave Traverse City commissioners an update Monday on the progress of the reconstruction project between Boardman and Woodmere avenues. According to Boals, underground utility work is significantly completed in the corridor, with some work still remaining between Franklin Street and Railroad Avenue. Concrete pouring is also underway, he said.
The reconstruction faced some delays to underground challenges at the Wellington intersection, where water tables were higher than projected, and also due to utility coordination for new developments planned on the south side of the Boardman/Eighth intersection. Boals said some Eighth Street property owners have also been uncooperative in giving up curb cuts or easements to assist the project design, requiring the slight reworking of some mid-block pedestrian crossings.
Otherwise, Boals said the reconstruction is progressing smoothly and that projections show "paving would be finished and striping would be in place" the week of September 15, weather depending. That would allow Eighth Street to reopen to traffic that week. "Then utility work and associated things are going to happen on Franklin Street that would extend into October, but that's after Eighth Street is open," Boals said.
Commissioners Monday also discussed the possibility of hosting a public open house in the corridor just prior to its reopening, as the city did following its reconstruction of Lake Avenue, to allow the public to explore the finished street before it reopens to traffic.
Comment
Eckerle To Resign From Leelanau Road Commission Following Racial Slur Controversy
Read More >>
SugarKissed, Busy Bodies Bounce Town Among Businesses Announcing Closures & Sell-offs
Read More >>
No Day At the Fair, But Even Livestock Can Pivot
Read More >>
Putting Final Touches On Fall School Plan, VanWagoner Tackles Multiple TCAPS Priorities
Read More >>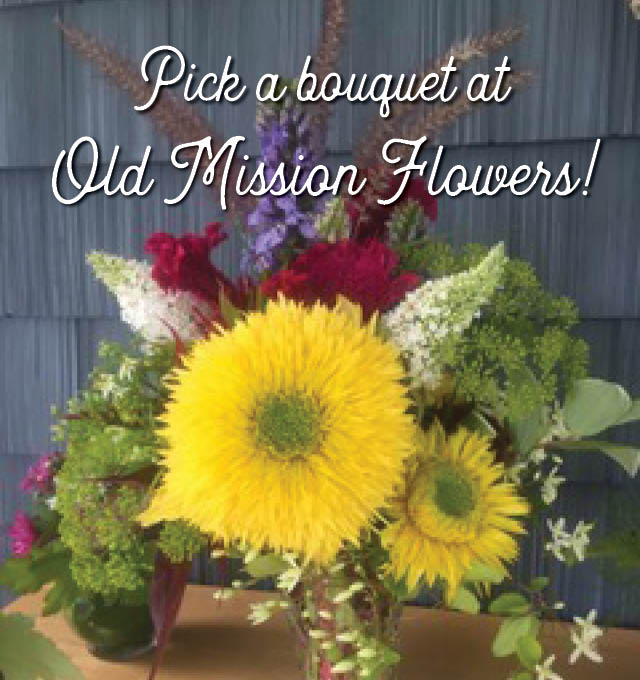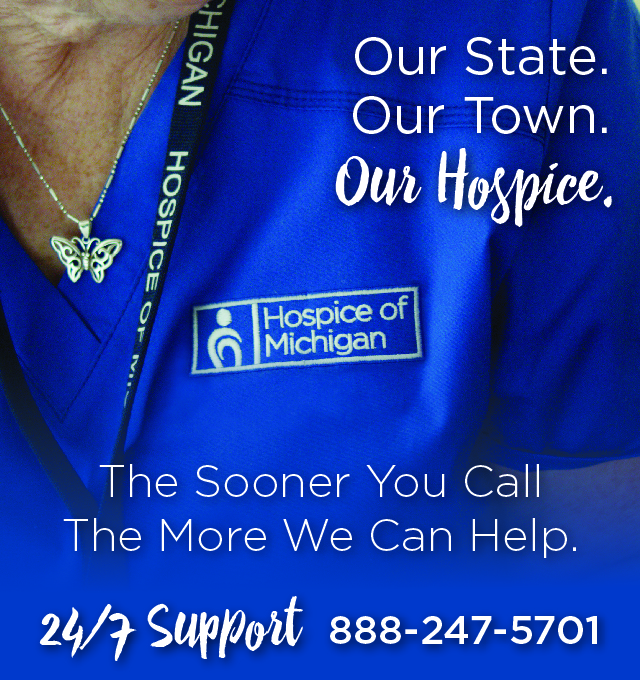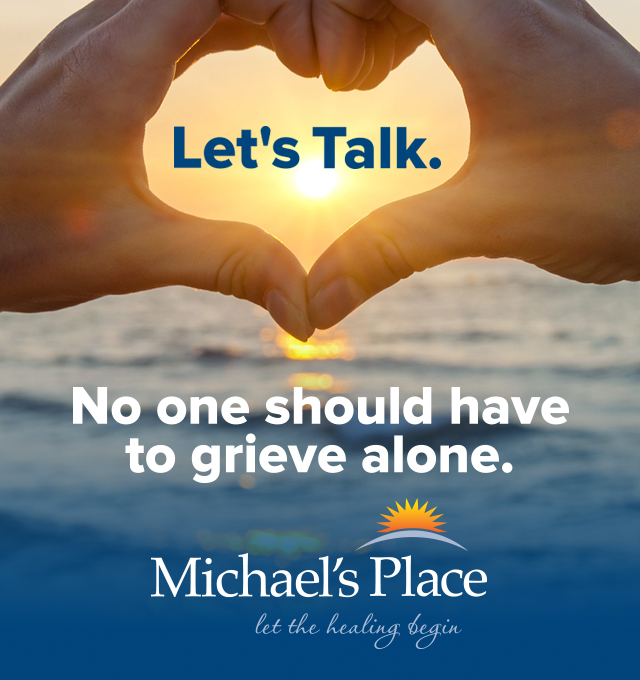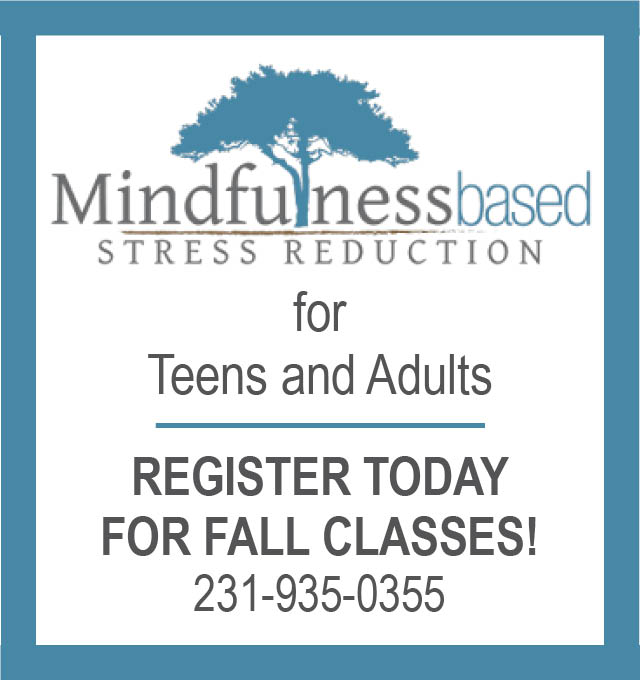 Weathering The Pandemic: Cherry Capital Airport Slowly Rebounds
Read More >>
New Sidewalk Construction Underway On Boon, Carver Streets
Read More >>
US-31 Work Not Expected To Be Complete Until August 28
Read More >>
Local, State Election Results
Read More >>
City Making Improvements On Sixteenth Street
Read More >>
TC Planning Commissioners To Consider Gas Station/Market Project, Proposal To Eliminate Residential Parking Requirements
Read More >>
TC's ATLAS Space Operations Lands NASA Contract
Read More >>
Catch The Latest Stories From Inside Traverse City's Business Scene
Read More >>
Construction End Date On US-31 Unclear; Officials Urge Use Of Zipper Merging
Read More >>
Michigan Tech To "Take Over" TCNewTech Pitch Contest Tonight
Read More >>