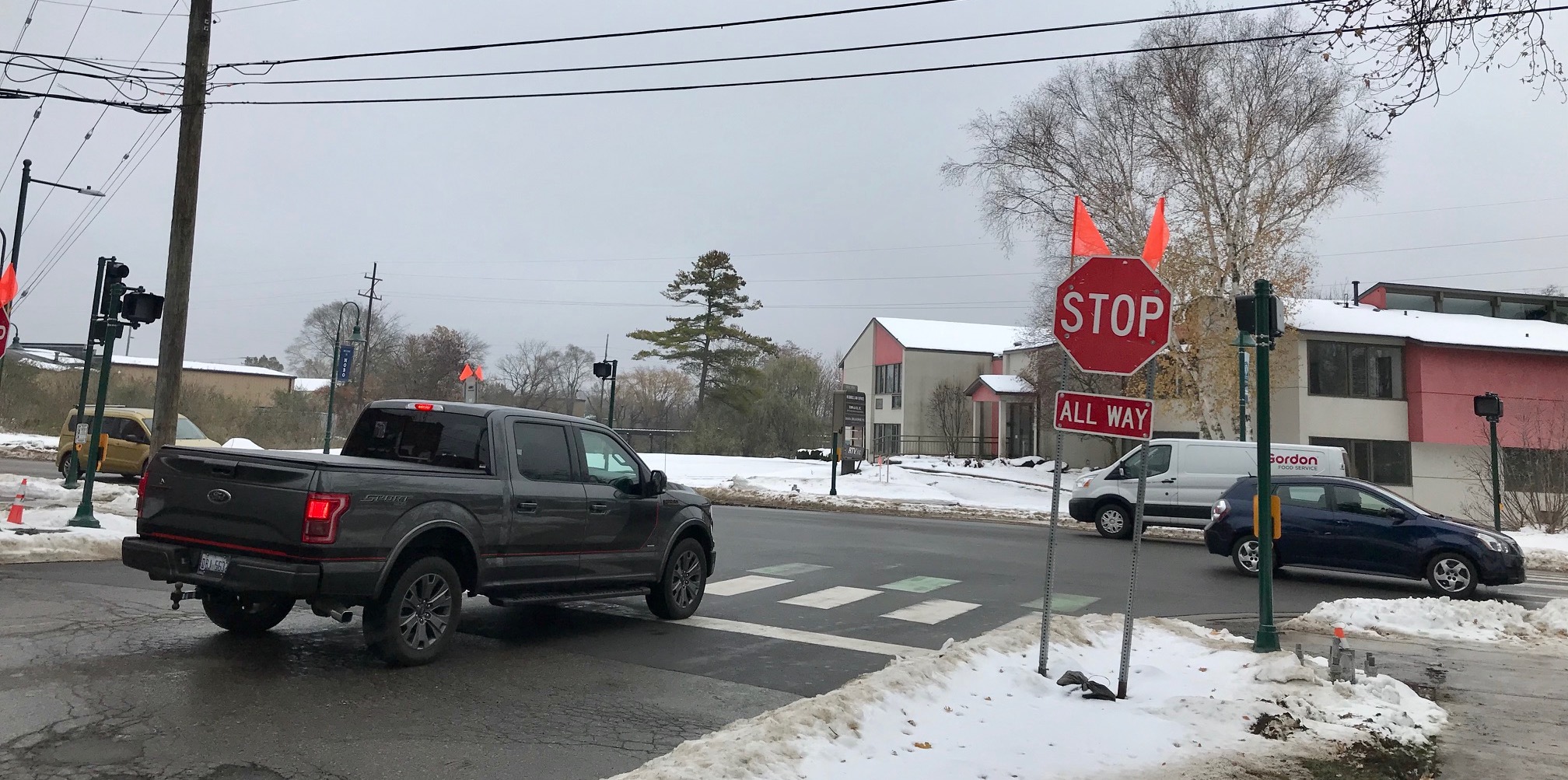 Eighth Street Signal Installation Delayed Until At Least Christmas
By Beth Milligan | Nov. 19, 2019
The planned installation this month of a traffic signal at the intersection of Eighth Street and Boardman Avenue will likely be delayed until at least Christmas.
The signal is the last major component needed to complete the Eighth Street reconstruction project. The Eighth and Boardman intersection is currently functioning as a three-way stop until the signal equipment - which was back-ordered - can be delivered. City staff initially estimated the signal would be installed by mid-November, but have now pushed back that timeline by a month or more.
"The traffic signal equipment ship date is December 13, so we are hopeful to have the signal completed by Christmas," says City Engineer Tim Lodge. "However, the ship date has been not reliable as of yet."
Residents have also inquired whether the city will plow Eighth Street's new sidewalks and cycle tracks through the winter. According to City Street Superintendent Mark Jones, the city's "intent is to keep the path open as wide as possible, but depending on the winter, we may have to use some of this area for snow storage."
Comment
Line 5 On Trial
Read More >>
Groups Get Funding For Water Cleanup & Protection Projects
Read More >>
East Bay Township Approves Luxury Car Wash, Plans Public Hearing For 216-Unit Housing Development On Hammond/Townline
Read More >>
Pit Spitters Baseball Remains On Hold
Read More >>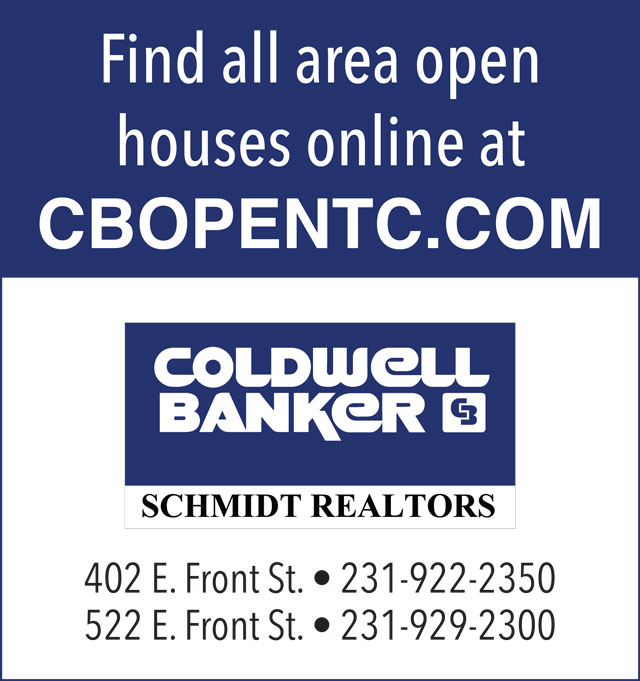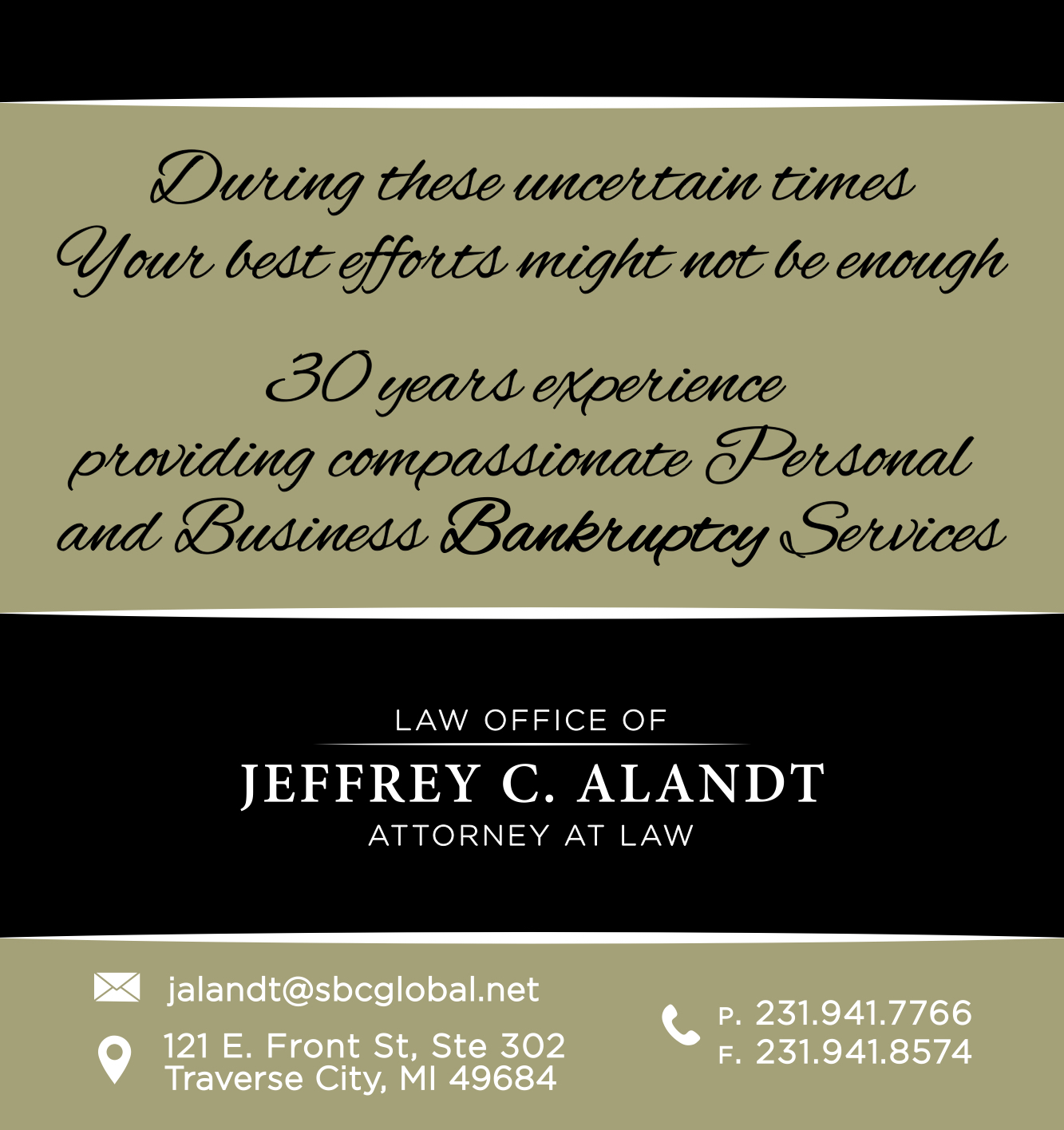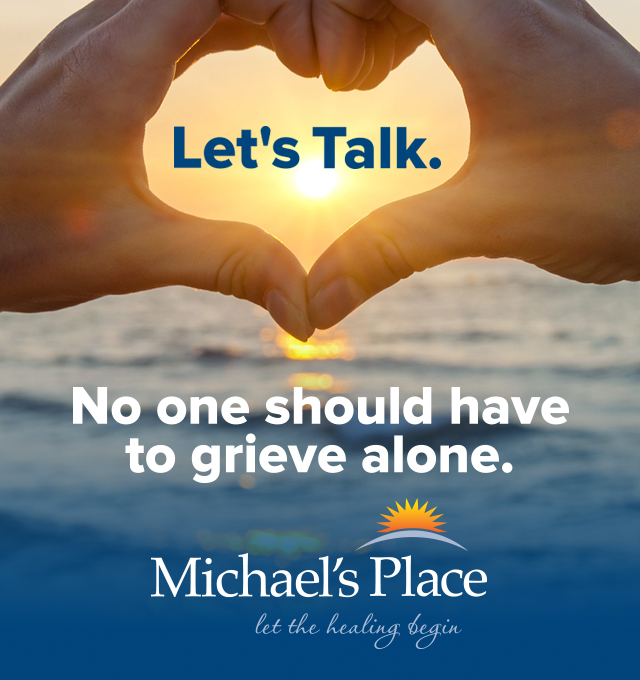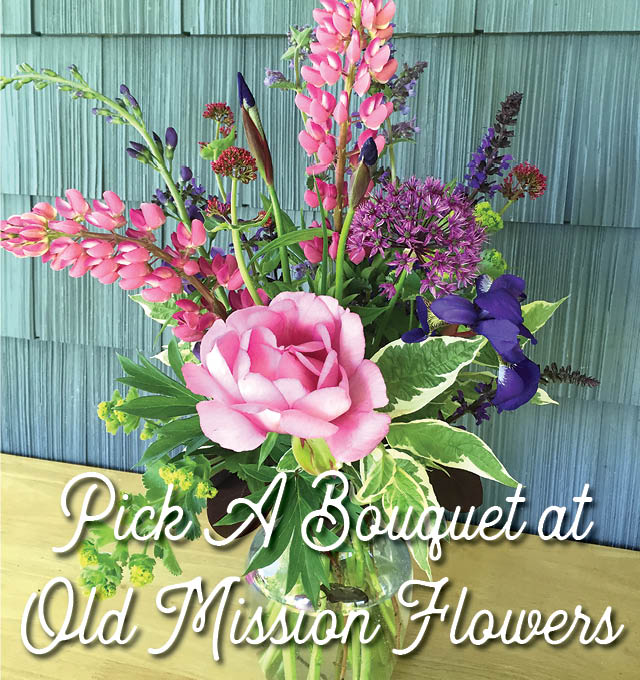 Turtle Creek Casino, Torch Lake Sandbar Identified As Exposure Sites
Read More >>
As Professionals Leave Big Cities, Is Traverse City Their Destination?
Read More >>
Northern Michigan Jobs Source, Coming Soon
Read More >>
Whitmer Signs New Mask Order Requiring Indoor Use, Adding Penalties
Read More >>
Grand Traverse County Health Official Seeks Adherence Because "We're Never Going Back"
Read More >>
Multiple Community Exposure Sites Identified In Grand Traverse, Leelanau Counties
Read More >>
New Restaurant, Retail Openings; Other Businesses Shut Down Or Change Due To Pandemic
Read More >>
MDOT Planning Roundabout At M-37/Vance Road In 2021
Read More >>
300-Unit Housing Development Planned For Rennie School Road
Read More >>
TC Artist Raided By FBI For Alleged Art Forgery Ring That Scammed Museums, Experts
Read More >>