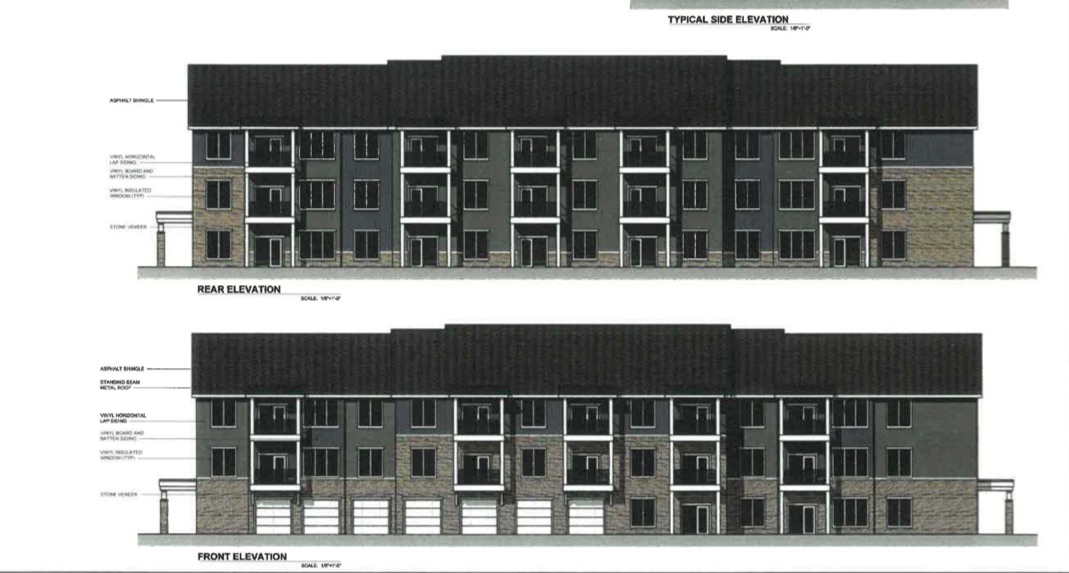 Event Facility, 216-Unit Rental Complex Planned For Hammond Road
By Beth Milligan | Sept. 9, 2019
A new tented event facility and a 216-unit rental complex called Bayview are being planned for the Hammond Road corridor in East Bay Township.
Township planning commissioners gave special land use and site plan approval to Aprille Truskowski to use her vacant property at 2325 East Hammond Road – located on the north side of the road between Four Mile and High Lake roads – to host special events on a seasonal basis. Truskowski plans to install a concrete slab on the site and erect a 40'x80' tent on the slab that will operate in warm-weather months and come down in the winter. She also plans to put up a catering tent, generator, port-a-johns, and a parking lot with at least 68 spaces on the property, upgrading the existing dirt driveway and lot to gravel.
"I would be interested in doing weddings, baby showers, graduations, (and) bar mitzvahs, would be my target goal," Truskowski told planning commissioners. Truskowski indicated in her application that she anticipates hosting 15-20 events between June and October each year, with a maximum attendance capacity of 200.
Truskowski said the event tent will be located in the middle of the 28-acre property "surrounded by thick foliage," thus having "little noise, light, and traffic impact on adjacent properties." But after representatives from neighboring East Bay Calvary Church expressed concerns about impacts on worship services from noise amplification at the tent and potential rowdy behavior from wedding guests drinking alcohol, Truskowski agreed to time restrictions on events. The tent will only be allowed to have amplified sound until 10pm Sunday-Thursday and 11pm Friday-Saturday, with no amplification allowed before 1pm Sunday. Truskowski also indicated she'll have several staff members on hand during events to assist with parking, security, and any other issues that may arise at the site.
Township planning commissioners also recommended approval of a conditional rezoning request from developer Joe Loccricchio of JLG Properties to rezone a 27-acre property on the southeast corner of Hammond and Townline roads to make way for a new housing development. The rezoning request, which now heads to township trustees for final approval, changes the property zoning from industrial to high density residential – a move that reflects the township master plan's recommended direction for the property.
If approved by trustees, Loccricchio plans to build a new neighborhood on the site called Bayview. The development would have two distinct sections: A 108-townhome apartment area called The Parks of Bayview, and a 108-unit Bayview Village containing multiple three-story apartment buildings (pictured, conceptual rendering). The Parks of Bayview will offer two and three-bedroom units ranging in size from 950 to 1,400 square feet in ranch home or duplex formats, while Bayview Village will feature one and two-bedroom apartments ranging from 650 to 1,250 square feet in apartment buildings. In total, the property will offer 64 one-bedroom units, 137 two-bedroom units, and 15 three-bedroom units.
Project plans indicate Bayview will include a 3,500 square-foot clubhouse with a pool, exercise room, and gathering space for resident use. The property will offer six different parks for recreation, including a dog park, with some rental units offered access to attached garages. Access to the development is proposed solely from Townline Road, not Hammond Road, though developers also agreed to construct a 10-foot-wide multi-use path along Hammond Road for walkers and bikers. Loccricchio said he would work with Bay Area Transportation Authority (BATA) to install a bus stop at the development, and plans to build sidewalks on both sides of his neighborhood roads.
Loccricchio said he is partnering on the project with DTN Management Company, a real estate firm that manages over 7,000 apartments and 120 investment properties. Loccricchio's company, which has offices in Traverse City and Clarkston, has developed 800-plus residential units. The developer told planning commissioners the combined experience of the project partners allowed them to develop a mix of housing they believe meets the market needs of East Bay Township. "We feel that we comply with what the direction of the township is, and we feel this project does that," he said. "This plan is provided in response to our own market studies…for a market-rate community, we think we're hitting on all points."
Rental rates are expected to start at $1,000 per month, according to project documents. Representatives said the project will not utilize any state or federal funding and is not a Michigan State Housing Development Authority (MSHDA) project, meaning rents are based on market demand and not tenant income levels. "Our rents will be consistent with other market-rate properties in the area…and the project location and amenity package, which includes garage parking, will help set us apart in the market-rate segment," developers wrote in their application.
After some neighboring residents expressed concerns about the density of the Bayview project and potential impacts from the development on their properties, Loccricchio agreed to several conditions to mitigate those conditions. Those included limiting the height of light poles to 12 feet – reducing the amount of light that would spill over into neighboring properties – and setting dumpsters back at least 100 feet from the property line. The developer also said he would support a special assessment district for road improvements if one comes forward.
Several planning commissioners said they appreciated the efforts of the development group to tweak project plans based on their feedback, and felt the proposal had been refined as best as possible to accommodate neighbor concerns. "I think one of the concerns that we always have on the planning commission…is trying to balance the competing interests of the land owners and how they would like to develop the property that they own, versus the neighbors who are used to the way the land has been and now there's going to be some change," said Chair Robert Tubbs. "That's always an issue and always a concern." Tubbs said, however, that he believed the project "makes sense where it's located along Hammond Road" and also said East Bay Township needed more rental housing. "The more the supply is, the lower the rents will be," he said.
Planning commissioner Paul Gonzalez agreed. "It's satisfying a need," he said of the Bayview project. "And the need right now is for more residential housing that's affordable. So if it's a step in that direction, I have to support it."
Photo credit: Ghafari Concept Design
Comment
Amid Nationwide Lucky's Market Closings, TC Store To Remain Open
Read More >>
These Local Teachers Are Institutions
Read More >>
Eighth/Boardman Light Planned For Early March Installation
Read More >>
Unfair Funding? GT County Seeks Answers On Mental Health Services
Read More >>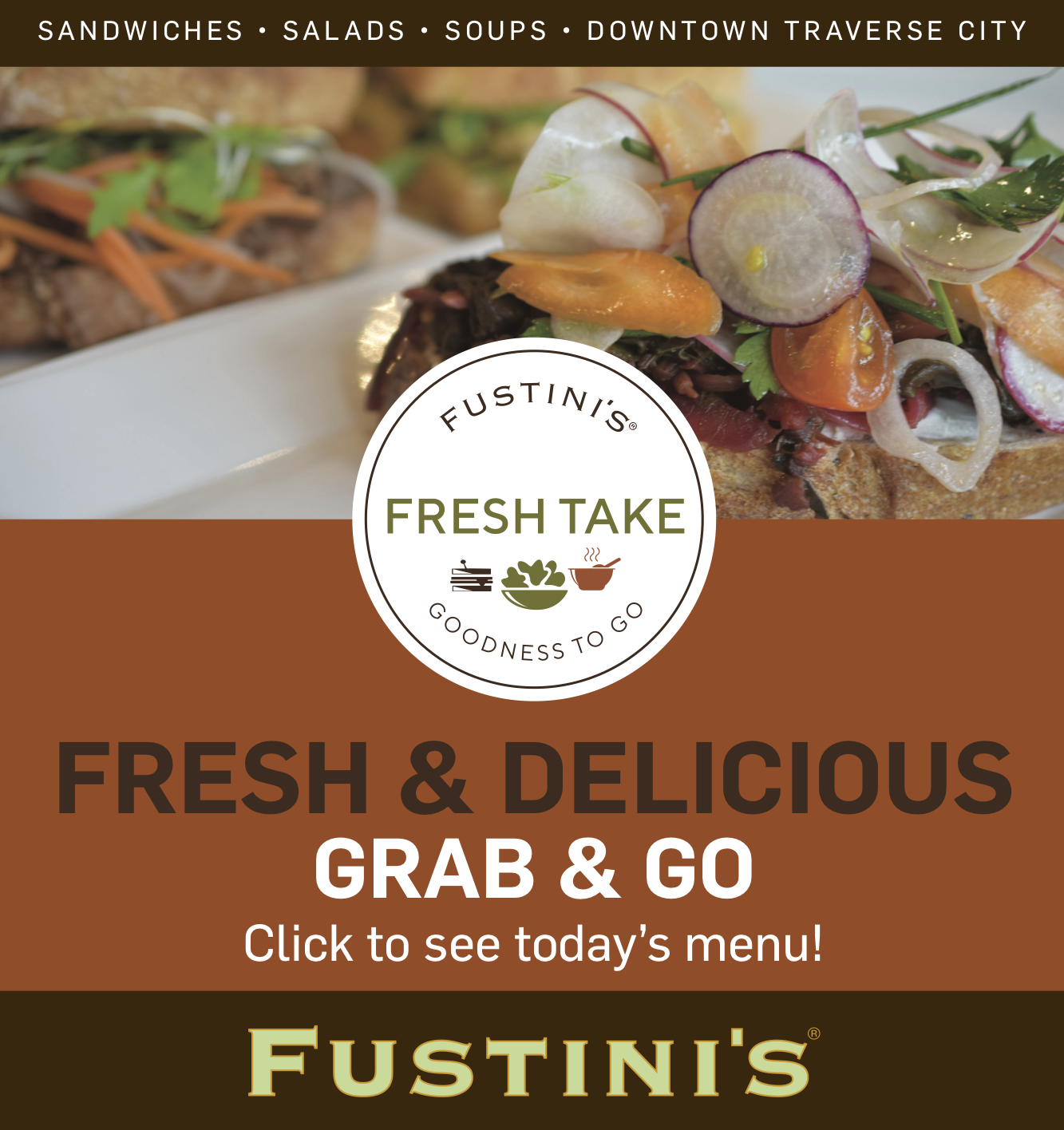 Time To Make Tracks
Read More >>
DDA Targets 2020 Projects, Wadsworth/Hall Intersection Improvements
Read More >>
Viking Cruise Ship Will Visit Traverse City
Read More >>
Oral History Projects Aim To Capture Local Stories, History
Read More >>
City Commission Decisions Coming On Coal Tar Ban, Setbacks, Front/Madison Stop
Read More >>
Driver Arrested After Crashing Into Propane Tank
Read More >>
Downtown TC Hosts Chili Cookoff Today
Read More >>
REO Speedwagon To Play Cherry Festival
Read More >>
The Ripple Effects Of High Water Around Traverse City
Read More >>
Woman Arrested After Assaulting Officer
Read More >>