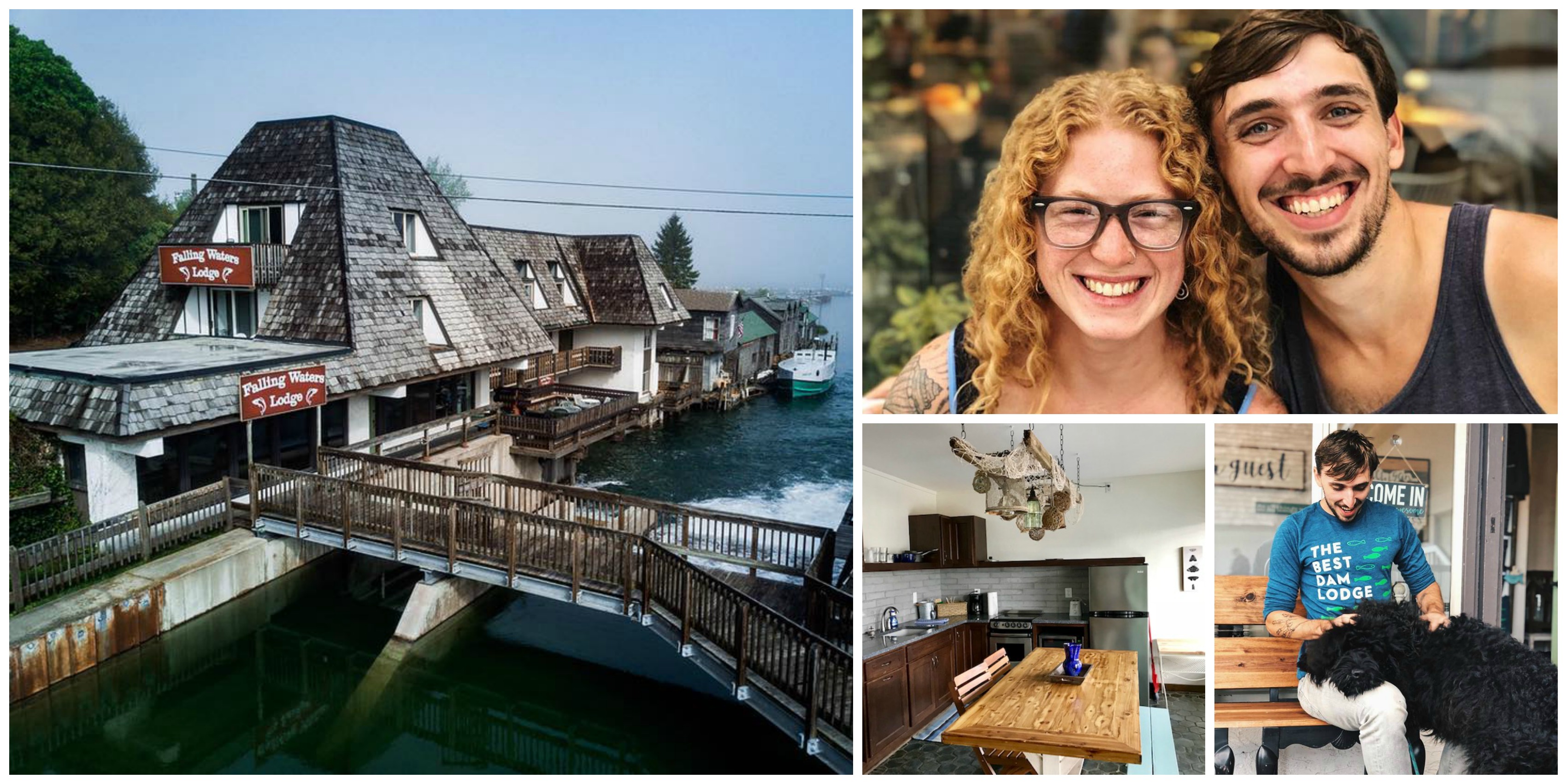 Falling Waters Lodge Looks To Extend Fishtown Winter Season
By Beth Milligan | Nov. 3, 2018
Come each November, most of the historic Fishtown district in Leland shuts down for the winter. The weathered fishing shanties that host iconic shops like the Dam Candy Store, Carlson's Fishery, and the Village Cheesy Shanty close their doors until spring. Charter fishing boats stop running for the season, and anchor restaurant The Cove goes dark until May. Visitors – so abundant in the summer – for the most part disappear.
But this winter, new lights will be shining in Fishtown through the holiday months – bringing the possibility of extending at least part of the district's season. After purchasing Falling Waters Lodge in March 2017 from family members after his grandfather and lodge owner Riley Newby passed away, Cooper Heston and his new wife Emily have set about bringing the 50-year-old waterfront property back to life. As part of an ambitious revamp of the lodge, the young couple (both are 26) decided this year for the first time to extend Falling Waters' season, welcoming guests into the late fall and early winter through New Year's Day. The decision bucks decades of tradition that have historically seen the lodge shut down with other Fishtown businesses by the start of November.
"Over the course of last winter, while we were closed and redoing the kitchenettes and the deck, we couldn't help but notice that the lodge was this large, dark, sad-looking building in the heart of Leland," Emily says. "I couldn't stopped envisioning the lodge in holiday lighting, looking cozy and vibrant and inviting to the community. So we made a three-year commitment of staying open until January 2. We wanted to give it enough time where people would realize we were open."
The goal, Cooper says, is to "break even" in November and December during the pilot project – though the couple is hopeful the move will be profitable enough long-term to permanently extend the season. With so many seasonal employees in Fishtown forced to seek other employment for half of the year, the Hestons hope they can better support their staff of 12-15 employees and cut down on turnover with a longer lodging season. "A lot of folks that have seasonal businesses lose their best employees because they eventually find full-time work somewhere else," says Cooper. Adds Emily: "From a practical level, it's easier for us to keep staff if they have a shorter period when they're unemployed. So we shrunk that down from six months to three months."
Though only a few days into their newly extended season, initial interest in bookings for the coming winter weeks seems promising, the couple says. New Year's Eve at the lodge is already more than half booked, with late-season weddings, Black Friday, and events like Leelanau Peninsula Wine Trail's Toast the Season also driving room rentals. The Hestons have received an additional boost as word has spread about renovations made to the property. Emily and Cooper, who met and worked at Falling Waters together for several summers before buying the lodge, say they long dreamed of upgrading the site. "Change was really hard for my grandfather…the lodge had been on a downward slope," Cooper says. "A lot of the carpet and curtains and furniture were outdated and permanently dirty, but we were never allowed to change anything. When (the property became available), the idea of someone else making the changes we always knew we could make hurt too much."
The 21 rooms at the historic property have received extensive upgrades, including new floors, furniture, kitchenettes, beds and linens, artwork, and WiFi. The extensive waterfront deck overlooking the rushing falls of Leland Dam has also been reconstructed. More renovations are on the horizon, including the planned future overhaul of the properties' bathrooms. "Every time we make something look amazing, it tends to showcase the thing we didn't touch that doesn't look so good," says Cooper. "So our list is always growing."
The couple has also focused on attracting a segment of the market not always welcome at hotel properties: pet owners. The Hestons' love for animals is evident in the ubiquitous presence at the lodge of Bear, a nine-month-old Bernedoodle who often sleeps next to the front registration desk and is one of the first faces to welcome guests. Replacing carpet with faux wood floors in all of the guest rooms helps make housekeeping after pet stays easier and has been a hit with visitors, particularly those with longer visits who are reluctant to leave their animals behind. To build out the market, Falling Waters will offer its first-ever Dogs at the Dam event December 7-9, a pet-focused weekend featuring an on-site trainer, social events for dogs and their owners, dog-friendly activities, guided local nature walks, and pet gift baskets.
The Hestons hope all of the changes underway at the lodge will help make Falling Waters a long-term anchor for Fishtown – and contribute to extending Leland's tourist season. They cite other nearby businesses who have paved the way in their commitment to sticking out the winter, such as grocery store Leland Mercantile – which posts on its website that "it is the privilege of the Merc to remain open for the brave souls who stay behind and tough out the cold" – along with the Leland Lodge, restaurants like the Bluebird and Riverside Inn (closed temporarily now for repairs), and numerous shops and businesses in nearby downtown Leland.
"We'd love to see it get back to being more of a year-round destination," says Cooper. "When it snows in Leland and you're at the lodge, you get to see all of Fishtown covered in white. It's this winter wonderland. It was very surprising to find out Fishtown was prettier in the winter than in the summer, and it felt very selfish to keep that to ourselves."
Comment
After A 95 Percent Drop In Passengers, Cherry Capital Airport Inching Back To Normal
Read More >>
Four New Positive Cases Identified In GT County, Public Exposure Locations Shared
Read More >>
54,000 Gallons Of Sewage Spilled Into Boardman, According To Estimates
Read More >>
Will Front Street Become Pedestrian Only? We'll Find Out Monday.
Read More >>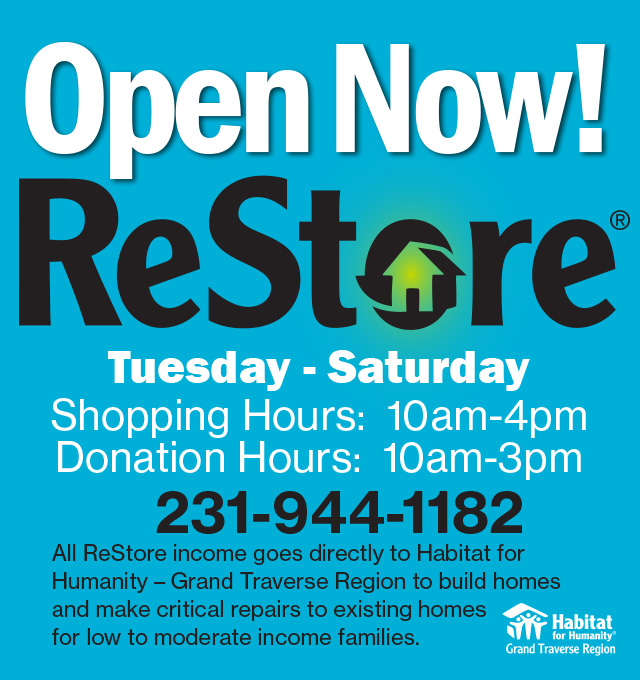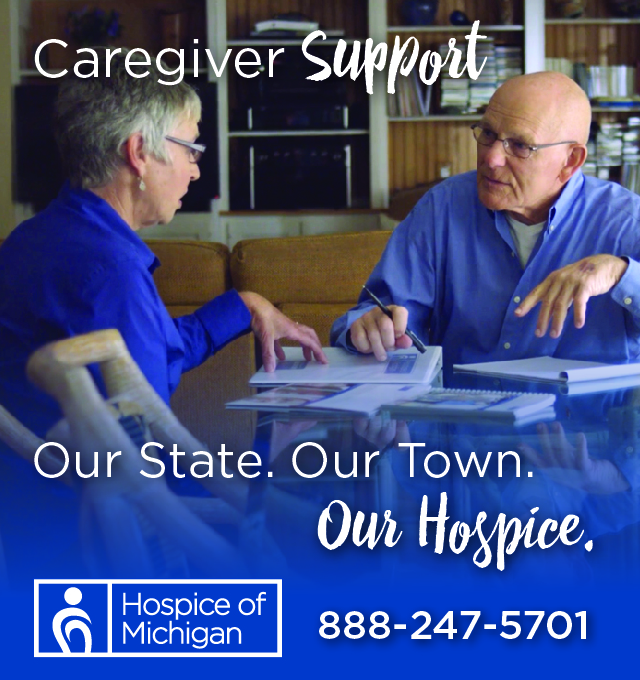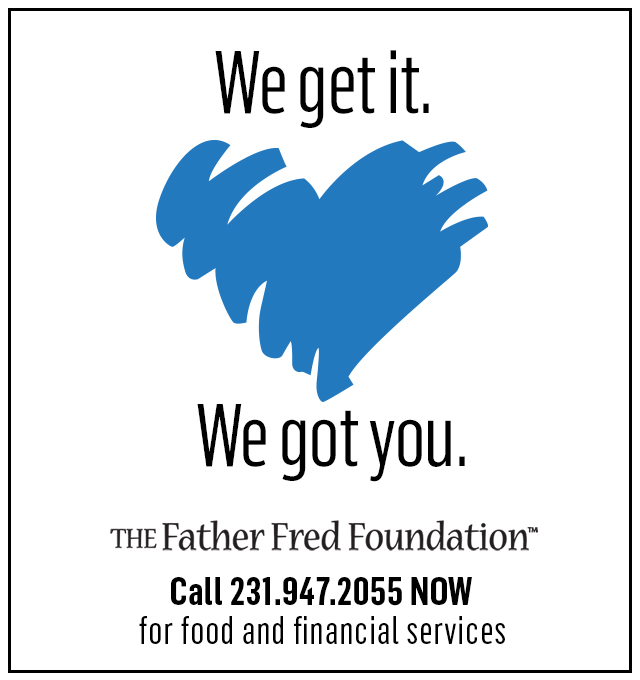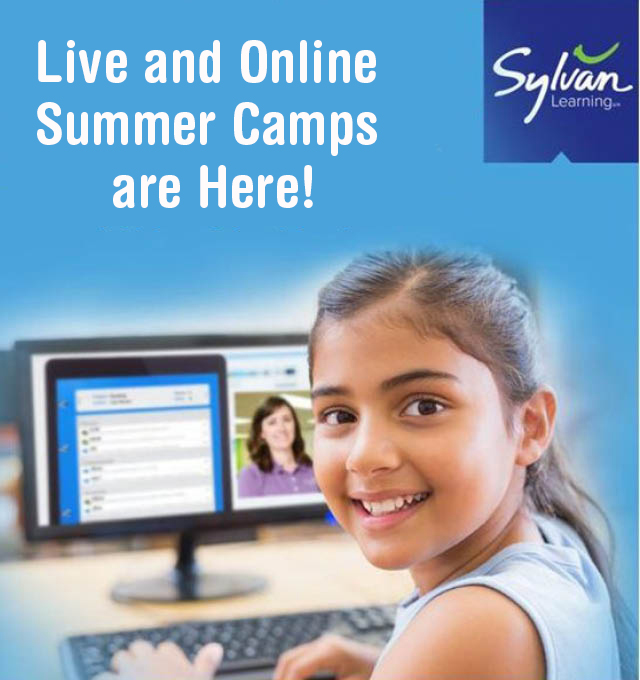 Free Drive-Thru COVID-19 Testing Offered This Weekend At Turtle Creek Stadium
Read More >>
Two More Cases Identified In Grand Traverse County, Both From Community Spread
Read More >>
Flooding Hits Munson/Commons, Closes Streets, Causes Sewage Release
Read More >>
Venture North, Traverse Connect Launch Resiliency Fund
Read More >>
How Much Use Is Too Much For Boardman Valley Nature Preserve?
Read More >>
Back To Cubicles? Northern Michigan Offices Are Going To Look Different
Read More >>
Untreated Sewage Released Into Boardman River
Read More >>
National Cherry Festival Foundation Launches Virtual Run Series
Read More >>
911 Reports Slower Weekend Than Past Years, But With New Pandemic Calls
Read More >>
Pit Spitters To Host Virtual Opening Day Today
Read More >>