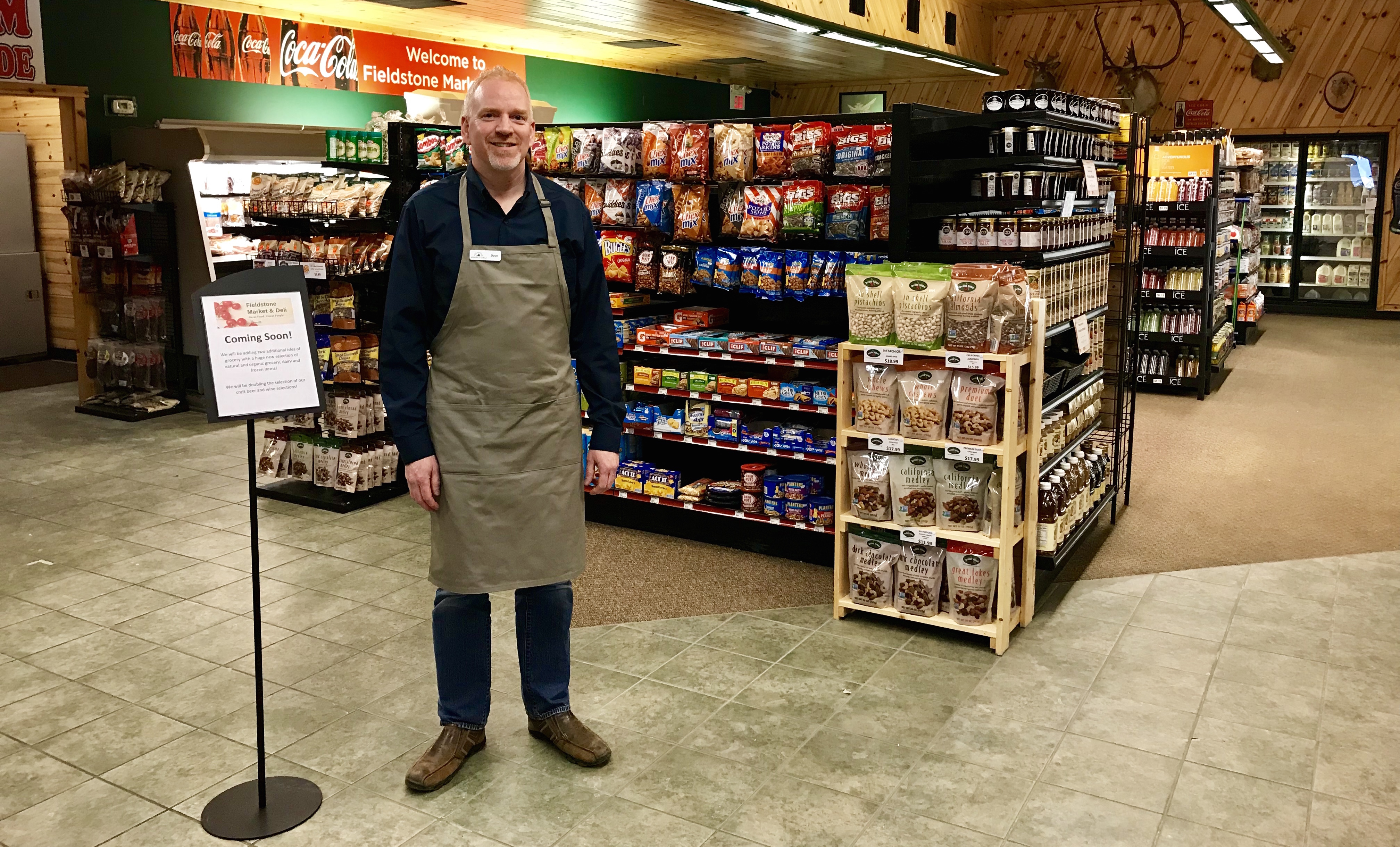 Fieldstone Aims To Reinvent Itself
By Beth Milligan | Jan. 26, 2018
Increased competition from national retailers like Costco and Lucky's Market is putting pressure on local mom-and-pop grocery stores – some of which have closed their doors, citing the crowded marketplace. But one local store hopes to stand out by expanding rather than cutting back, investing in major renovations, new product lines, and upgraded technology in an effort to woo customers.
New owner Dave Sears is leading the charge to reinvent Fieldstone Market & Deli, a long-running convenience store at 7270 North Long Lake Road in Long Lake Township. Sears and his wife, Jen, finalized their purchase of the store in mid-December following two years of negotiations. The couple, originally from Grand Rapids with more than 20 years of experience in the food and beverage industry, recently moved to Long Lake with their six young children. Sears says he quickly realized there was a need for an "upscale farm market" on the west side of town that would offer organic, gluten-free, dairy-free and Michigan-based products.
"When we looked at the demographics out here, it's more of an affluent area, but the product mix (at Fieldstone) wasn't really geared toward that," says Sears. "The food industry is changing dramatically, and consumers are becoming more educated about processed foods and are looking for clean foods. But there's nothing like that on this side of town; you have to drive 15 minutes into town to get to anything."
Since taking over the store, Sears has added more than 200 Michigan products to the inventory, working with Cherry Capital Foods to boost locally sourced goods and introducing lines ranging from McClure's Pickles to Great Lakes Potato Chips to three dozen flavors of Moomers ice cream. In the coming weeks, Fieldstone plans to roll out 100 new varieties of craft beer and 100 varieties of wine and spirits, with an emphasis on Michigan producers. The store's deli is switching over to meat products from Dietz & Watson – which emphasizes humanely raised proteins that are antibiotic and preservative-free – and is launching a "gourmet meals to go" program featuring grab-and-go options like crab cakes and chicken marsala.
In total, 80 percent of Fieldstone's grocery products are planned to be converted to natural, organic, gluten-free and/or dairy-free options. Rather than discounting or phasing out existing inventory, Sears says he plans to donate Fieldstone's "current product mix to local nonprofits."
Other plans include significant renovations, including the construction of a coffee shop near the store entrance. The café will offer coffee and espresso drinks, a new fireplace area and close to 100 brands of whole-bean coffee, including Higher Grounds, Intelligentsia, Stumptown, Madcap, and Roaster Jack. Construction on the café will commence in the next 4-6 weeks. Fieldstone has also struck an exclusive deal with 9 Bean Rows for the bakery to make its croissants and bread on-site, featured in a special display case near the café.
To make the store more family-friendly, Sears plans to add high chairs to the seating mix and changing stations to the restrooms; a new kids menu is also on the way. Later this summer, the store will add a new outdoor patio and offer live music on weekends. Northwoods Soda is also building Fieldstone a custom old-fashioned soda bar with wooden tap handles. "We want to make this a community gathering place," says Sears.
Introducing technology upgrades and a roster of employee benefits – aimed at recruiting and retaining talent in a market facing a shortage of workers – are other strategies Sears aims to employ to stay competitive with larger stores. Fieldstone will soon offer new registers that can accept Apple Pay and Google Pay, and will roll out an online ordering system that will allow customers to place orders through their phones, then grab their orders from the store without waiting in line.

Fieldstone employs 16 staff members now, though Sears expects that number to swell to 30-40 by this summer. "One of the biggest ways we plan to differentiate ourselves is in how we treat our customers and employees," says Sears. "When we took over, we gave almost everyone raises. Right away, we introduced vacation pay and holiday pay. By the end of the year, we hope to have health care and free gym memberships for all of our employees."
Sears believes he's creating a new model of grocery store that will fill a niche in northern Michigan -- a steep task, given national trends. Instead of trying to compete using the same playbook as larger competitors like Costco or Lucky's in the metropolitan market, Sears wants to focus on offering a well-curated selection of goods in a rural community short on such products. "I don't think we're hurting them or they're hurting us – I think we complement each other," he says.
Early feedback from customers has made Sears confident Fieldstone's reinvention will be a success. "We've seen the potential to take this exact model and replicate it in other rural areas, and that's something we plan to do in the future," he says. "This small footprint of an organic natural store could work well in northern Michigan. We're focused on getting this one up and going, but we think we could put these in Leelanau, Benzie, even up to Petoskey and Harbor Springs in the future."
Comment
County Commissioners Approve $5M Mental Health Agreement, Per Diem Policy, Early Voting Plan
Read More >>
TC Woman Arrested for Maintaining Drug House, Possessing Meth
Read More >>
Improvements Eyed for West End Parking Lot, VASA Trailhead
Read More >>
Acme Passes on Bertha Vos, Targets Ascom Building for Township Hall
Read More >>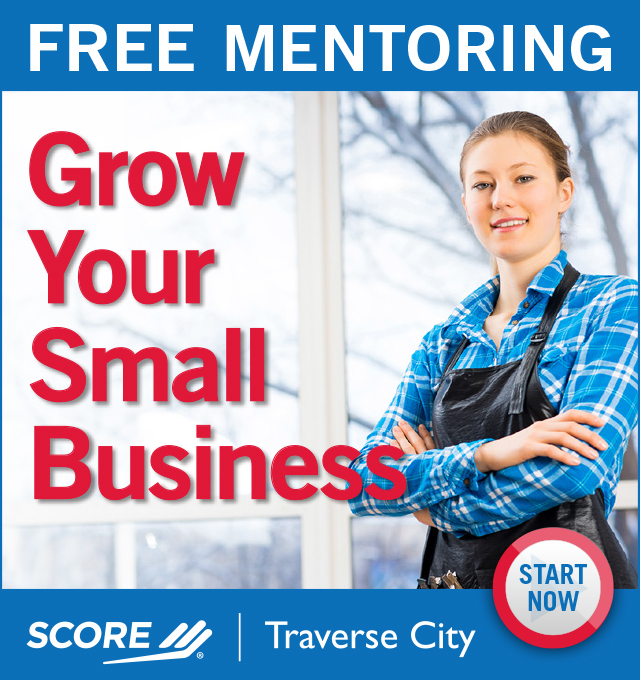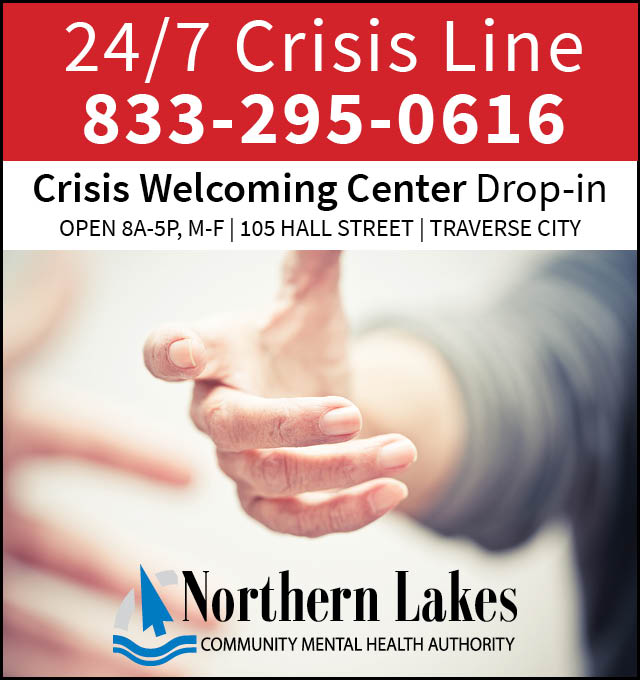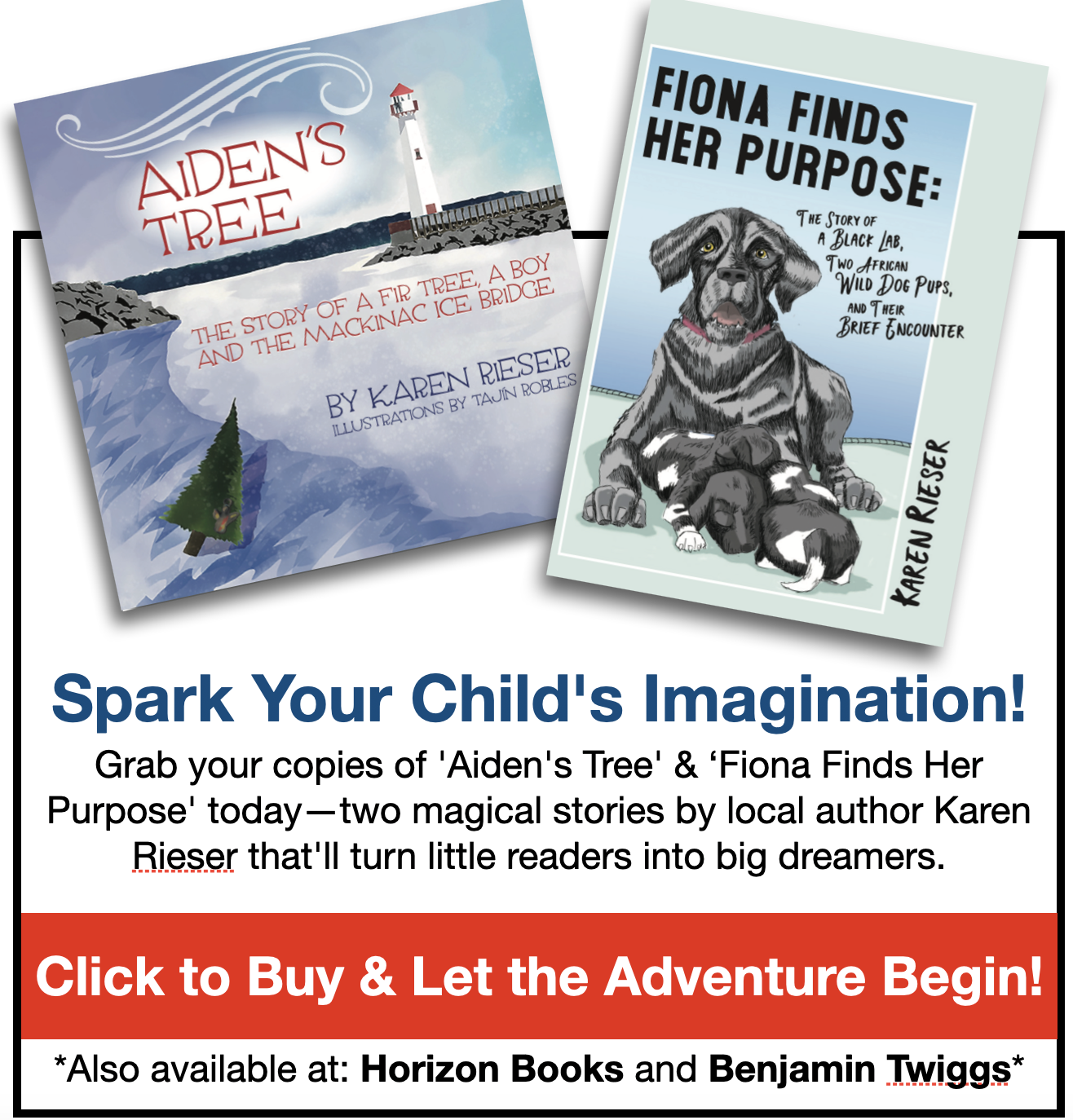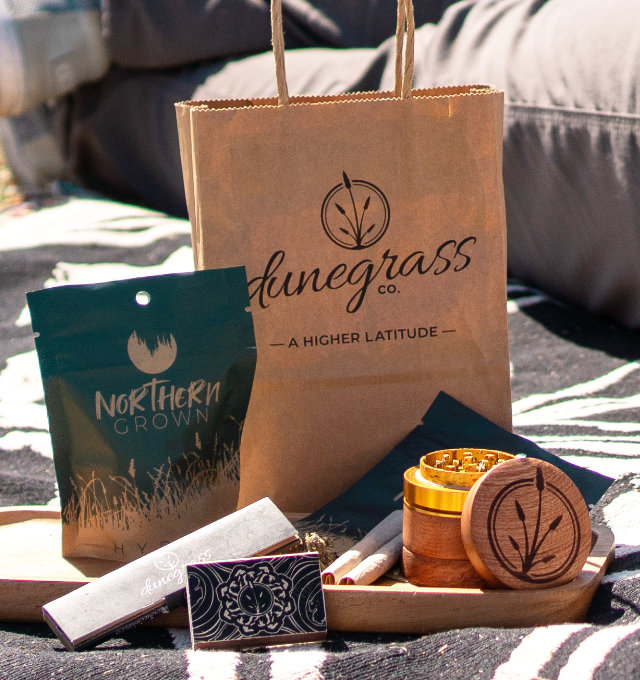 MDOT Adding Left-Turn Signals at US-31/Silver Lake Road This Week
Read More >>
Northern Michigan: A Distillery Destination
Read More >>
Water Projects, Early Voting, PILOT Policy on City Agenda
Read More >>
Nonprofit Needs, Criminal Minds, Land Scams, And More
Read More >>
Senior Living Facility, Housing Zoning on East Bay Agenda
Read More >>
Morsels Owner Arraigned
Read More >>
The (Many) New Faces Of Local Leadership
Read More >>
A Cut Above: Five Decades (And Counting) Behind the Chair
Read More >>
Join Us for a Holiday Recess at Delamar!
Read More >>
NMC Eyes Student Housing, More 'Vibrant' Main Campus As Part Of In-Progress Facilities Master Plan
Read More >>